10 best family things to do in Johannesburg
Johannesburg also referred to as Jozi, eGoli or Jo'Burg is the biggest city in South Africa and among the 50 largest urban cities in the world. Johannesburg is also the provincial capital and the biggest city of Gauteng, the richest province in South Africa. That said, Johannesburg has a lot to offer in terms of places to visit and family things to partake. Many are times that we often forget the beauty of our town while attempting to search for what we already have in other cities. Read on to discover some of the most amazing places and family things to do in Johannesburg.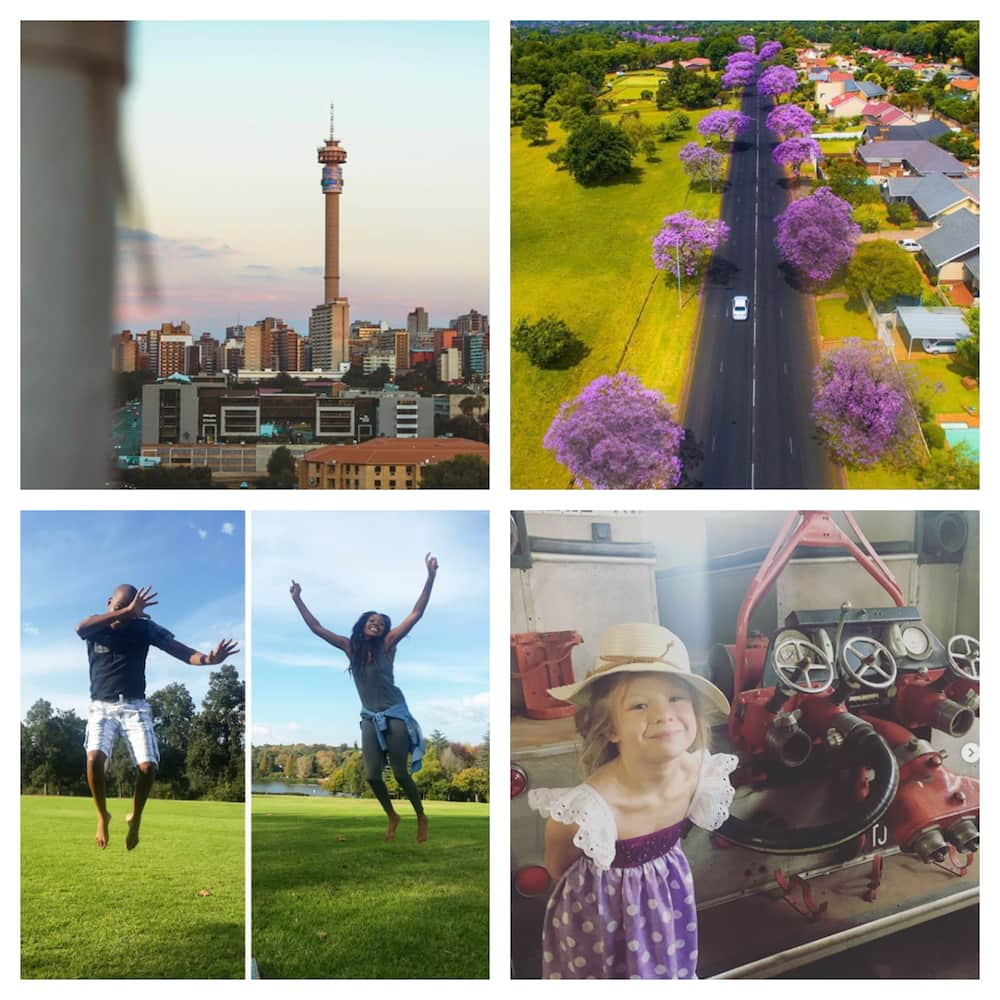 There are a number of places that one can visit for the ultimate family outing experience in Johannesburg. Such places range from educational centers to adrenaline-jammed activities. Children require constant entertainment, and at times, it becomes difficult to keep things interesting all the time. This is why we have put together this list of 10 best family things to do in Johannesburg.
READ ALSO: 50 best money quotes of all time
Fun family things to do in Johannesburg for adults and children in 2019
2019 has just started and you have enough time to plan and do these 10 interesting things.
1. James Hall Museum of Transport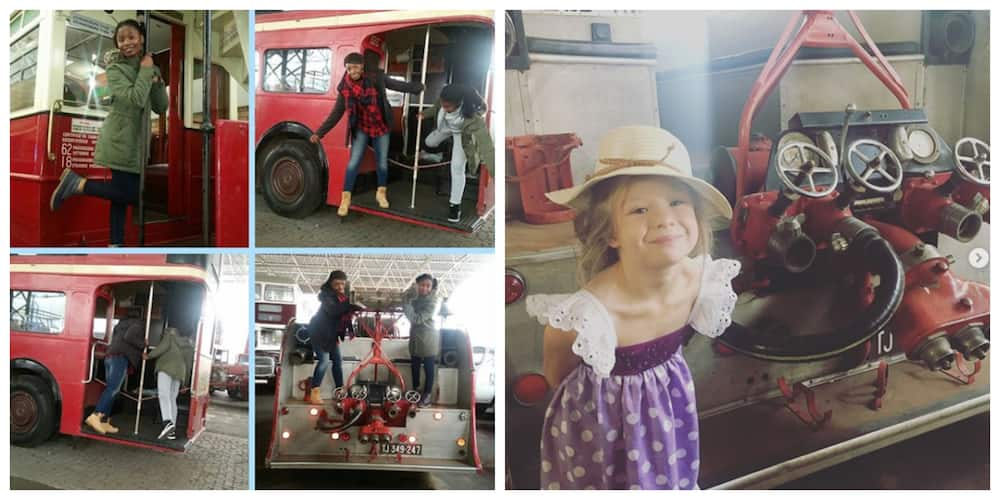 Interested in free things to do in Johannesburg with your family? Since all children love cars, steam trains, fire engines, and buses, take them to the James Hall Museum where they will get to learn about how South Africans traveled around the city before. Most of the transportation dates go as far back as to over 100 years ago. That way, the younger kids can see all the weird and wonderful modes of transport used. The best part of all is that the entire experience is free of charge! For more inquiries visit the James Hall Museum of Transport website or dial 011 435 9718.
2. The Johannesburg Planetarium
One of the things to do with toddlers in Johannesburg is paying a visit to the Jo' burg Planetarium which has both exciting and educational activities for kids, adolescents, and adults. The whole family can learn so much about space and the stars. Moreover, the planetarium comprises of a fully-stocked bookshop and experienced personnel who can answer all the questions that you might have. Tickets to the Planetarium cost R40 for kids and R55 for adults, while family tickets go for R 165. Affordable, right? You can get more details at Planetarium portal or call 011 717 1390.
3. Cradle of Humankind
Have you ever visited the Cradle of Humankind with the kids? If you have not, then this is one of the fun things to do with children in Johannesburg. Located about 50 km northwest of Jo'burg, Cradle of Humankind is a paleoanthropological site that provides a chance to know more about bones and stones in addition to wining and dining in a cool environment. You can also attempt several adrenaline-pumping activities and discover various wonderful wildlife, as well as experience culture and craft. The Maropeng Visit center offers a kid-friendly environment with underground boats and fossils display that will teach them about the ancient human origins. When you buy the tickets, be sure to get one that includes a tour of the Sterkfontein Caves for more exhilarating adventures for the kids.
4. Sci-Bono
Sci-Bono is another awesome kid's entertainment activity to engage in while in Johannesburg. This is one of the best places for parents to introduce their children to science technology and Math. If you are searching for children's holiday activities in Johannesburg, then Sci-Bono is one of the places you need to keep in mind as they even offer educational holiday programs to help your kids stay busy while off school. Tickets for kids cost R30, so you do not need to break the bank. Visit the sci- Bono website, or call 011 639 8400 to find out more.
5. Emmarentia Dam
Wondering which is the best place for family outings in Gauteng? There are several family parks in Gauteng for hiking and doing picnics. As such, pack a basket of snacks and water and treat your family to a budget-friendly outing at the Emmarentia Dam. Some of the activities that one can engage in at this place include feeding the ducks, fishing, reading a book under the trees, and catching up on some nice family time. A tour to the Emmarentia Dam is absolutely free. For more information, visit their website.
READ ALSO: Top 10 beautiful houses in South Africa
6. Bowling
Bowling in Johannesburg is among the many activities that the whole family can engage in while in the city. Bowling ensures that you get to add some friendly competition to the family bonding gatherings. Some of the coolest places in Jo'burg to go bowling at include Monte Casino, Rosebank, Bramley Gardens, and Northcliff.
7. Yeesh! Fun for kids Johannesburg
Another one of the cool spots in Johannesburg is Yeesh! Fun for kids, which is one of the play centres in Johannesburg as well as activity areas for kids. Situated in Woodmead, Yeesh! offers a wide array of children activities and parties in a safe and enclosed environment that is supervised by highly trained child guardians. This makes the play center an exceptional location for fun things to do with toddlers in Johannesburg.
The children games include trampoline, slides, jumping castles and soft play obstacles that ensure that the kids will be busy for a while. Only the kids get to pay entry into the play center. Infants do not pay anything, while children under one year old pay R30 per hour. Kids aged 1-12 years pay R60 for the first hour and R35 for the consecutive hours. Parents can relax at the coffee shop and have some quiet time while their children are occupied with the many activities at the gaming arena. Moreover, there is free Wi-Fi at the coffee shop and several magazines for you to read through.
8. Red Bus Jo'Burg tour
City sightseeing in the red tour bus is among the list of fun activities to engage in while in Jo'Burg. Here, the family will get to tour over 20 fascinating sites in the city from Gold Reef City to James Hall Transport Museum without having to deal with traffic or the fear of getting lost. Moreover, there is an informative audio guide that explains most of the visited places. This way, one can learn a thing or two that they did not know about Jozi. Find out more on the citysightseeing website or call 0861 733 287.
9. Go Karting
Go Karting is a fun activity that the whole family can partake in for a little healthy competition. Some of the indoor and outdoor places for go karting in Jo'Burg include Super Kart-Rivonia 011 027 7033, Randburg Raceway-Randburg 011 792 2260, Indy Kart-Roodepoort 011 764 2771, Buggy Parks-Muldersdrift 082 410 5331, and Dirt Ryders-Lanseria 071 677 8673 among several others.
10. The Johannesburg Zoo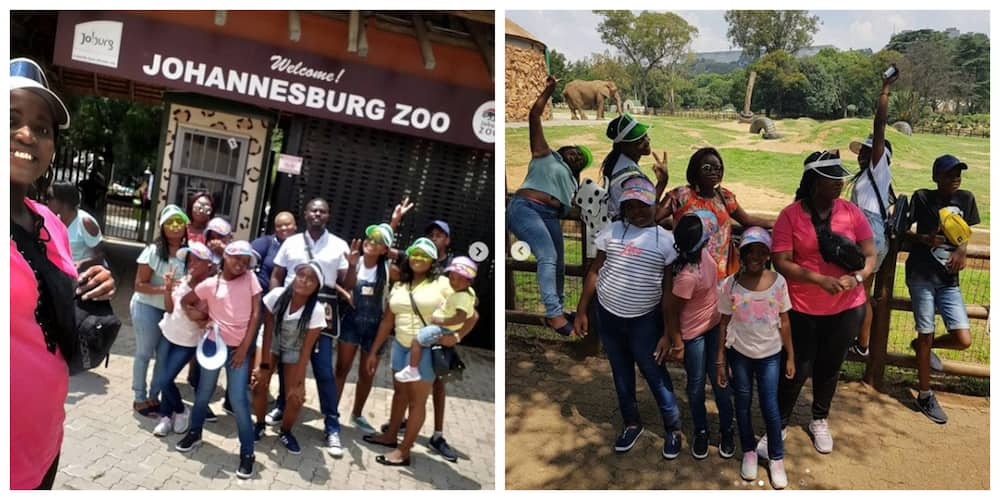 A trip to the Zoo is one of the best children's holiday activities in Johannesburg as it offers several entertainment spots for kids. One can go on night tours, join zoo clubs or even have sleepovers at the zoo. So, next time, do not just drive by the Zoo but set aside a weekend date to treat your family to a day of animals, jungle gyms, animal geeing, tasty lunches and so much more. The entry fee is R90 for adults and R55 for children aged between 3 and 12 while it is free for those below 3 years. Find out more by visiting their website or calling 011 646 200.
READ ALSO: Fun in the South African sun: 9 celebs loving the swimsuit season
At the beginning of the article, we promised to give you a list of the best family things to do in Johannesburg and we did just that. It is our hope that you will try one or all of these children's activities in Jo'Burg. If you opt to try all, then assign each of the activities to different weekends of your calendar and it should keep your family occupied and entertained for months!
READ ALSO:
5 hilarious Date My Family moments that blew up social media
15 best Idris Elba movies ranked
Best mansions in South Africa 2018
Top 10 things to do in Durban in 2019
30 best traditional wedding decor ideas in South Africa
Source: Briefly.co.za