Elon Musk is a South African-born billionaire genius based in America. Elon Musk's inventions, which can be termed as groundbreaking, include Zip2, Model S, Blastar among others. This extraordinary man has also co-founded well-known companies such as Tesla, SpaceX, Paypal and Solar City. It is almost a guarantee that you have used or have heard about at least two of these companies if not all of them. To know more about Elon Musk net worth, how he got where he is today and much more, continue reading below.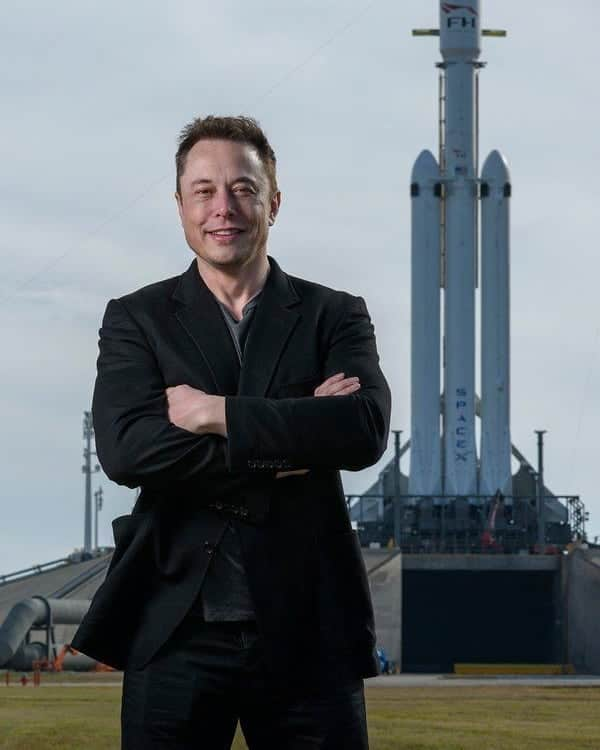 READ ALSO: Trevor Noah parents pictures, names and story
Elon Musk's net worth stands at an astonishing 24.1 billion US dollars as of February 2019 according to Forbes. He is also featured on several top Forbes lists that include:
Forbes 400 2018, where he ranked 24
Powerful People 2018, where he ranked 25
Billionaires 2018, where he ranked 54
Richest in Tech 2017, where he ranked 12
So, how did this man from South Africa make it to where he is today? How did he join the billionaires club in just his forties? How did Musk make his money? We have the answers for you.
Elon Musk background- about his family and South Africa
His mother, Maye Musk, was born in Regina, Canada. Maye and her twin sister had a hand in moulding the young entrepreneur as he grew up. Maye came from an adventurous family, and this is what led them to move to Pretoria in 1950, where their goal was to find the Lost City of the Kalahari.
Maye Musk met Elon's father, Errol, in high school and went on to marry him in 1970. Errol was an engineer, while Maye held a master's degree in dietetics from the University of Orange Free State in South Africa.
However, in 1979, she divorced Errol, and two years later, Elon went to live with his father.
READ ALSO: Kanye West net worth 2019: Is he the richest rapper in the world?
Elon Musk First Business at 12
When he was 10 years old, he got tested by IBM, and he was found to have one of the highest aptitudes they had ever seen.
Elon recalls "I tried to take some computer classes, but I was way ahead of the teacher, so it didn't help, so I started building the space game called Blastar. I realised I was 12." He later sold Blastar for 500 dollars to a magazine called PC and Office Technology.
Elon Musk education and moving to Canada
Elon Musk attended Waterkloof House Preparatory School, Bryanston High School, and he graduated in Pretoria Boys High School. At 17 years old, in 1989, Elon moved to Canada, against his father's wishes to pursue his education. "I told my parents I was going to Canada and they try convinced me not to leave," said Elon.
Kimbal, his brother, explains, "Growing up in apartheid South Africa was pretty surreal. I mean we didn't support that government we didn't believe in it, and so the idea of actually going to the military service was really of the question".
When he moved to Canada, he worked a series of hard labour jobs such as shovelling grains, cutting logs, and eventually cleaning out the boiler room in a lumber mill for $18 an hour, an impressive wage in 1989. To cover the rest of his tuition, Musk and a friend would turn their house into a speak-easy on the weekends, charging $5 at the door.
He first joined Queens University in Canada. After getting a degree, he went on to join the University of Pennsylvania in 1992. After he completed his education there, he got accepted into Stanford. The tricky thing was that, at this time, there was the internet boom. Elon Musk saw his opportunity, and he dropped out of Stanford just two days after joining the school to launch his first internet company Zip2.
READ ALSO: Hugh Masekela biography facts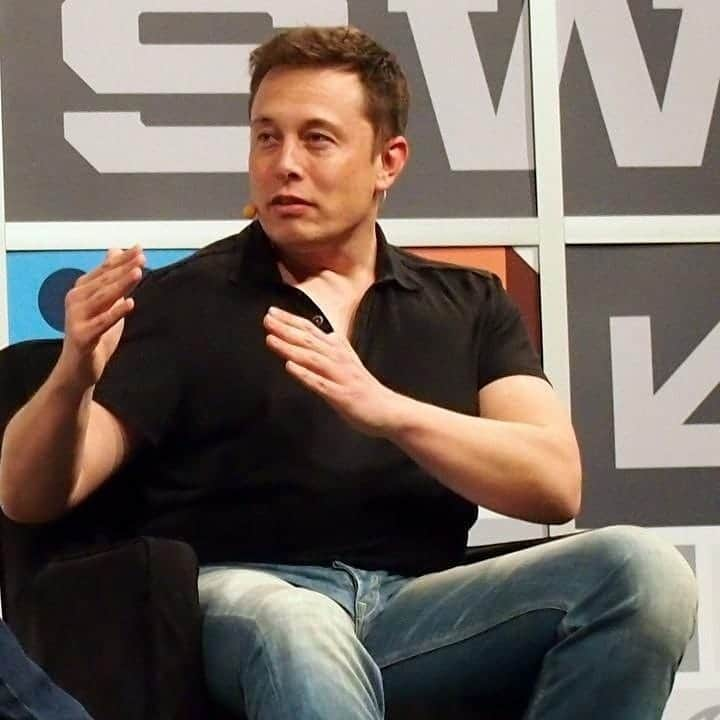 Elon Musk's net worth
Below is a list of Elon Musk companies and how much he makes from them. The companies contribute a significant chunk into his wealth, and thus, resulting in a much higher net worth for the tech mogul.
Zip2
Using $28,000 in seed money from their father, he took a CD-ROM, yellow pages, and some mapping software. After that, he wrote a little code and put it all together to create the first online city listings.
Elon remarked, "It wasn't long before media companies across the country were signing up and so we were able to get as investors customers. The New York Times company, Hearst, Knight-Ridder and many other companies."
In 1999, the AltaVista division of Compact bought Zip2 for 307 million dollars in cash and 34 million in stock options. Musk was just 28 years old.
How much did Elon Musk make from Zip2? He made about 22 Million dollars.
Paypal
His next company was Paypal. He had a goal to revolutionise the finance industry which had not been innovative in its adoption of internet capabilities. That time, people would transfer funds by sending cheques via post, and this was a very time-consuming process. This, for him, was a gap in a market that is ripe for innovation. He formed XCOM which dealt with electronic cash transfer. It had a rival called Finity, which later merged with XCOM to compete against e-Bay. They formed Paypal. E-Bay proceeded to buy Paypal at 1.5 billion dollars, and Elon walked away with $180 million at 30 years old.
SpaceX
Elon Musk was always fascinated by space exploration, and he looked into NASA's plans to go to Mars but was disappointed to learn that there were no such plans. He envisioned that it was up to private companies to advance the space drive, and he had the funds to achieve this. In June 2002, he formed SpaceX. He invested about 100 million dollars into it.
Elon had realised that the reason space exploration was so poor was that rocket engineering had not evolved since the 60s. He came up with low-cost ways to go into space by using existing technologies, thus making it cheaper to travel to space, much like how Henry Ford built the commercial automobile cheap enough for the masses. His knowledge of rocket science came from reading many books which was a habit that he had nurtured since his childhood.
What is SpaceX worth? Based on the latest funding round being conducted, SpaceX is at a $30.5 billion valuation.
Solar City
At 32, he wanted to end the use of fossil fuels; which led him to involve his two cousins and form Solar City, which is a company that installs solar panels for consumers for free. They manufacture the solar panels as well. This reduced the costs for consumers who wanted the solar panels but could not afford to have them installed.
"Solar City is about sustainable energy creation whereas Tesla is about sustainable energy consumption." Elon Musk.
Tesla
In April 2004, he helped form Tesla by investing 6.3 million dollars into the company. At the time, it was the only automobile company in Silicon Valley. Despite a net worth hovering around $23.6 billion, Musk has never taken a paycheck from Tesla, refusing his $56,000 minimum salary every year. Tesla announced it would pay Musk nothing for the next 10 years, i.e. no salary, bonus, or stock until the company reaches a $100 billion market cap.
What is Tesla ranking?
Tesla is the number 4 ranked automaker globally, and the number 1 auto-maker in America.
READ ALSO: Net worth, mansion and cars: A look at Connie Ferguson's lavish lifestyle
Other Elon Musk companies
A list of other companies that Elon Musk has had a hand in co-founding or founding by himself:
Hyperloop
OpenAI
Neuralinks
The Boring Company
Pravduh.com
Elon Musk Assets
Below is a list of assets that cost Musk exorbitant amounts of money and show just how wealthy this technology entrepreneur, investor and engineer is.
Musk owns residential property totalling more than $70 million in the Bel-Air neighbourhood of Los Angeles. His newest purchase is a $24 million estate in the area. One of his other properties is worth $17 million and is a 1.67-acre estate in Bel-Air that features 20,248 square feet, a two-story library, a home theatre, gym and 1,000-bottle wine cellar.
In 2013, Musk purchased the Lotus Esprit submarine car used in the James Bond movie for $920,000 in an auction.
Musk also owns two gas-powered cars: a Ford Model T and a Jaguar E-Type Series 1 Roadster. He revealed this on twitter as shown below.
READ ALSO: AKA's Net Worth: A look at the king's bank balance
Elon Musk, at the age of 47, has accomplished a lot, much more than many people do in their entire lives. Not only at the age of 47, but not many of us can make a company and sell it at the age of 12. Elon Musk is a man who can be thought of as innovative, entrepreneurial, intelligent, and as a man who has the ability to change the world. With Elon Musk net worth being as impressive as it is, we can only expect much more from him.