UNISA prescribed books: prices and sellers
Have you been confirmed to join the University of South Africa to pursue the qualification of your choice? Naturally, other than worrying about registering modules and paying fees, as a keen student, you will be interested in UNISA prescribed books related to the course that you will be pursuing. How much will they cost and where can you purchase prescribed books UNISA 2019? Read on to find out.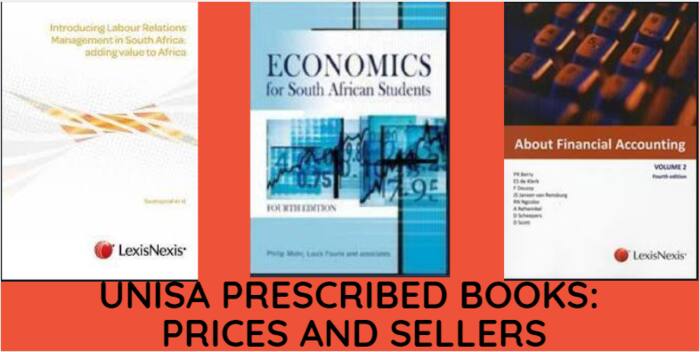 Joining UNISA comes with its share of worries, and one most common concern that students have is regarding UNISA prescribed books. For you to excel in your studies at the University of South Africa, you need the correct study materials including books. Where can you find them and how much they cost? This should no longer be your worry as we give a detailed breakdown of this highly sought list of books.
READ ALSO: UNISA short courses: price list and requirements
Prescribed UNISA books 2019
UNISA offers some modules that will compel you to purchase prescribed study materials. Before diving into this list, you need to understand that the prices are in no way final, meaning that the sellers may charge lower, higher, or the quoted price. So, you should reach out to the official booksellers to get the exact amounts. For simplicity, the codes and approximate prices (in South African Rand) are used to give the details of prescribed UNISA books for 2019.
ADB1501 - R162.00
AFL4802 - R180.00
ATC2601/ATC2602/ATC2603/ATC3702 - R400.00
CGM2601 - R230.00
CLS3704 - R210.00
CLS3705 - R180.00
CMH1501 - R140.00
CMH1502 - R130.00
CMH1503 - R90.00
CMM3704 - R300.00
CRW2601 - R90.00
CRW2602 - R80.00
CST1501/CST1511/CST2602/CST2603/CST2611 - R730.00
DVA2601 - R230.00
DVA2602 - R100.00
DVA2603 - R191.00
DVA3701 - R150.00
DVA3703 - R110.00
DVA3705 - R130.00
DVA3706 - R170.00
ENG2602 - R90.00
GGH2606 - R190.00
GGH3707 - R140.00
HBEDAIQ - R200.00
HBEDAMU - R450.00
HSE1501 - R130.00
HSE1502 - R130.00
HSE3702 - R160.00
IPC1502 - R230.00
LML4804 - R170.00
MAC3703 - R780.00
MEDAE1R - R250.00
MHS1501 - R360.00
MHS1502 - R430.00
MHS2613 - R400.00
MHS2602 - R430.00
MHS2605 - R600.00
MHS3701 - R780.00
MHS3716 - R330.00
MHS3717 - R320.00
NUT2601 - R550.00
OTS1502 - R150.00
OTS2602 - R150.00
PLS2602/PLS3703 - R260.00
PSC3703 - R180.00
PYC3705 - R220.00
RST3705 - R170.00
RST3707 - R260.00
RST3709 - R200.00
SCK3703/WFS3703 - R80.00
With hundreds of courses being offered at UNISA, we cannot provide prescribed books for each and every programme. You need to get the list of the recommended books for your qualification before registering for modules. To get the advance list of these study materials, contact the university through 012 429 4152 or vospresc@unisa.ac.za. Alternatively, you can enter the study unit code as guided on the UNISA website to see the list of prescribed materials for this academic year. The displayed information should have everything you will need, and with the details, get in touch with the seller of your choice and proceed from there.
READ ALSO: Unisa qualifications and modules guide
UNISA official booksellers list
Now, you have the list of all books required to complete your studies at UNISA. From where will you purchase them? Below is the official list of sellers for UNISA books in 2019 with contact details including physical branches where you can purchase the study materials.
Adams Booksellers (PTY) Ltd
Website: www.adamsuniversitybooks.co.za
Durban branches
341 Dr Pixley Kaseme Street
Tel: (031) 319-4300
Email: btenquiries@adamsbooks.co.za
Shop 5, Nedbank Building
Email: agu@adamsbooks.co.za
Tel: (031) 319-4450
Email: musgrave@adamsbooks.co.za
Pietermaritzburg
Tel: (033) 394-6830
Email: pmb@adamsbooks.co.za
Book Express
Website: www.bookexpress.co.za
Johannesburg
167 Perth Road, Westdene, 2192
The bookshop is located diagonally across from the main entrance of UJ Kingsway campus
Tel: (011) 726-8208/ (011) 482-8433
Mobile/WhatsApp : 084 4445158
Email: info@bookexpress.co.za
LJ Armstrong Booksellers (PTY) Ltd
Website: www.armstrongs.co.za
Email: info@armstrongs.co.za
Johannesburg CBD
Ground Floor, Ricci's Place
Cnr Rissik & Commissioner Street
Tel: (011) 836-0124
Fax: 086-764-2947
Linksfield (JHB)
Ground Floor, Linksfield Square
111 Club Street Linksfield
Tel: (011) 485-1337
Fax: 086-242-1523
Linden (JHB)
Cnr 1st Avenue & 6th Street
Tel: (011) 888-6129
Fax: 086-764-2891
Pro Visions Books
Website: www.provisions.co.za
Email: info@provisions.co.za
Durban
27 Bram Fischer (Ordnance) Road
Durban, Kwa-Zulu Natal
Telephone: (031) 337-2112
Fax: (031) 368-4500
Mobile: 083 8873113
Sherwood Books
Website: www.sherwoodbooks.co.za
Email: online@sherwoodbooks.co.za
Durban
Suite 2, 1st Floor, 1 Derby Place,
Westville, Durban, Kwa-Zulu Natal
Telephone: (031) 266-9830
Fax: (031) 266-8938
Mobile: 076 666 3100
Van Schaik Bookstores
Website: www.vanschaik.com
Email: vsorders@vanschaik.com
Contact Centre: 0800 118882 or 012 366-5400
Cape Town
22 Long Str, Shop No. 1, Cnr Strand & Long Str.
Tel: (021) 418-0202
Shop 120, Parow Centre, Voortrekker Rd.
Tel: (021) 930-2480
Tel: (021) 689-4112
Langenhoven Centre, Univ. of Stellenbosch
Tel: (021) 887-2830
Johannesburg
Braamfontein Centre, Jorrisen Str.
Tel: (011) 339-1711
Shop 1, Plot 28562, Cnr Rondebult & North
Rand Rd., East Rand
Tel: (011) 826-2045
144 Peter Rd., Ruimsig, Roodepoort
Tel: (011) 958-1349
Shop 242, Maponya Mall, Old Potch Rd.,
Klipspruit, Ext. 5
Tel: (011) 938-3460/3462
Durban
Shop 3, Momemtum House, Cnr Stanger Str.
(Stalwart Simelane) & Ordnance Rd.
(Bram Fischer)
Tel: (031) 332-2009 / 2049
Shop no 4, Burleigh Court, 668 Umbilo Rd.
Tel: (031) 101-3080
Shop 312, Kwamnyandu Shopping Centre,
Griffiths Mxenge Highway
Tel: (031) 906-0025/0027
Pretoria
Tel: (012) 321-2443
Protea Hotel Building, Cnr Burnett & Festival
Telephone: (012) 362-5701/5669
Newcastle
Shop 2, Republic Building, 78 Scott Str.
Telelephone: (034) 312-6359
Pietermaritzburg
UKZN PMB Campus, Golf Rd., Scottsville
Tel: (033) 386-9308/9
Polokwane
Tel: (015) 295-9040/9090
Shop 4B, Turfloop Plaza, 697 Zone A,
University Str., Mankweng
Tel: (015) 267-8279/8294
Kwadlengezwa
Univ. of Zululand, KwaDlangezwa campus,
Building Basement, kwaDlengezwa Reserve
Tel: (035) 902-6103
Kimberley
Old Legislature Building, Chapel Str.,
Room EG1-EG3
Tel: (053) 832-7066
Rustenburg
Tel: (014) 592-9915
Bloemfontein
Shop 19, Student Centre, UFS
Tel: (051) 444-3048
Tel: (051) 447-6685
Mafikeng
Student Centre Building, 1090
Dr Albert Lithuli Dr., NWU, Mmabatho
Tel: (018) 389-2567
Botswana
Shop 1, Plot 28562, Samora Machel Dr.
Motor Centre Fairgrounds, Gabarone
Tel: (00267) 395-7131 (within Botswana)
Tel: (087) 195-0142 (From SA – toll free)
Swaazziland
Univ. of Swaziland, Kwaluseni Campus
Kwaluseni M201
Tel: (00268) 2518-8519/8513
East London
31 B Caxton House, 35 Terminus Str.
Tel: (043) 722-5926/34
Port Elizabeth

NMMU, Sanlam Student Village, University
Summerstrand
Tel: (041) 583-3171
Nelspruit
Tel: (013) 752-7623/7860
Potchefstroom
Cachetpark Centre, Steve Biko Ave.
Tel: (018) 294-8875
Daveyton (VUT)
Training room No. 3, Library Building,
Cnr Brazil Rd. & R51 (Putfontein Rd.)
Tel: (087) 285-0594
Mthatha
Mthatha Plaza, Shop 60, 35 Nelson
Mandela Drive
Tel: (047) 531-4902/4894
Vanderbijlpark
North West Univ. Grounds, Building No. 4
Hendrik van Eck Boulevard
Tel: (087) 287 4047
Grahamstown
Tel: (046) 622-3549/3573
Venda
Shop A14, Venda Plaza, Cnr Main & Casino
Boulevard, Thohoyondou
Tel: (087) 285-2167 / 2169
Namibia
Univ. of Namibia (UNAM), 340 Mandume
Ndemufayo Ave., Pionierspark, Windhoek
Tel: (00264) 61 206-3364
Takealot.com
Website: www.takealot.com
Email: info@takealot.com
Tel: 0878205058
Way Forward Logistical Solutions
Website: www.wayforwardbooks.co.za
Email: info@wayforwardsa.co.za
Mafikeng
No 8, Student Centre Building A8
1090 Albert Luthuli Drive
North West University, Mmabatho
Tel (018) 389-2906
Fax 086 599 2198
Mobile 083 5451016
Potchefstroom
Cnr Steve Biko & Borcherd Street
Bult, Potchefstroom
Tel: (018) 294-3639
Fax: 086 599 2198
Mobile: 083 2976113
UNISA e-bookshop
In this digital era where students do not require hard copy books, you may be wondering if it is possible to get soft copies of UNISA prescribed books. Aside from the above official sellers, UNISA has an e-bookshop that helps in securing soft copies for the prescribed books at an affordable cost. Here, learners with valid student numbers are the only ones who are allowed to advertise bookshop items that can be purchased by other students.
Where can I download free UNISA textbooks? In some cases, you will be lucky to get free downloadable study materials. How do I download Unisa textbooks? Here are simple steps to follow:
Visit the UNISA online library website.
Click on e-resources, and when redirected, accept the terms and conditions.
Next, select e-books and then choose the book you want by clicking on its title. You will be redirected to myUnisa login page where you should enter your valid student number as the username followed by the password.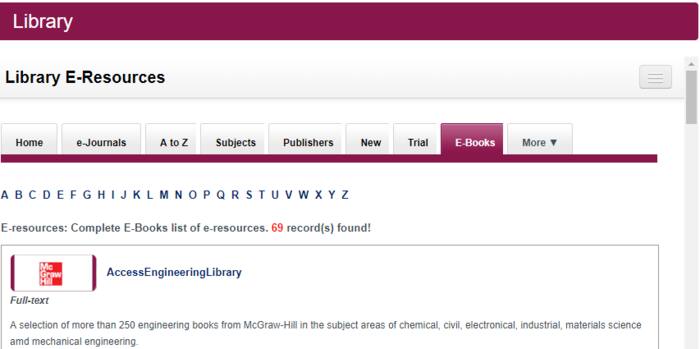 Follow the instructions when you log in to download your book.
You may opt for OLX UNISA textbooks, but note that you should be careful to avoid being scammed.
READ ALSO: Unisa application dates, status, fees and process 2019
There you go! With the detailed list of UNISA prescribed books prices and sellers, you are now in the know and have an idea of what to expect. You can contact the institution for further details with regards to their learning materials. Happy learning!
READ ALSO:
UNISA banking details: how do I pay UNISA fees?
UNISA registration for masters and doctoral degrees 2019
List of UNISA courses 2019
UNISA application 2018
Source: Briefly.co.za