Snotkop has been in the music industry for a long time. In the 90s, he used to rap in Kwato and a host of other languages under the name Lekgoa. However, he has since dropped the name and focused on releasing records, which are mainly in Afrikaans. The list of Snotkop songs you find below is mainly comprised of tunes from his latest album. The videos of some of the songs are quite interesting.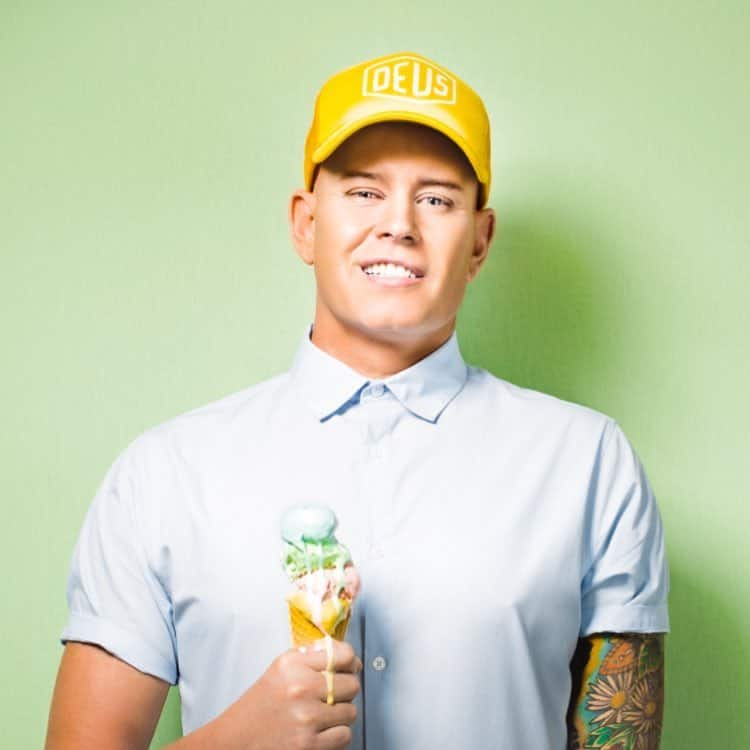 The longevity of Snotkop's career is something to behold. It is about thirty years since he started releasing music, but he is still relevant in this fast-paced generation. Notably, Snotkop has been active in the last ten years as he has released an album almost every two years. Probably, it is hard work that has helped him maintain a solid fan base but you cannot overlook his artistry.
The best Snotkop songs
1. Selfie Song
The first thing that comes to mind when you listen to the Selfie Song by Kurt Darren is the EDM mega-hit #Selfie by The Chainsmokers with vocals from Alexis Killacam. Although the term 'selfie' is no longer as popular as it was a couple of years back, Darren decided to jump into the bandwagon anyway and released this track in early 2018. Darren included two other artists in the record- Leah and Snotkop. This collaboration probably made the song more popular. The theme of the tune revolves around how people communicate nowadays through WhatsApp by sending messages and selfies. Given its relevance, you will find it easy to jam along to this release.
2. Souserig
Souserig is a release off Snotkop's 2018 album titled Sous. The record is so popular even deejays like DJ Radcliff has remixed it. If the track's popularity has not caught your attention, then you need to watch its video. Snotkop and his production team aimed for something that would push their limits. The video has Snotkop who visits his girlfriend's family but as you might have guessed, all hell breaks loose.
3. Dropit Soos 'n Disprin
The list of the latest Snotkop songs also features Dropit Soos 'n Disprin whose video dropped in September 2018. Clearly, you have no reason for not listening to Snotkop especially if you wanted new tracks from him besides his 2016 album - HKGK. To start with, Dropit Soos 'n Disprin is a house music tune that features a lot of repetition. It is the type of music that you should add to your playlist. From the beat and audio production to the video, this record is all about energy.
4. Dik In Desember
Dik In Desember is another record from the Sous album that adapts the EDM style of production and arrangement - many heavy beat drops and repetition of lyrics. The video is about going all out when partying and hoping for a superb future. It is through releases like these that Snotkop got his nickname - The Badboy of Afrikaans music. Besides that, the lyrics of the track are catchy and easy to sing along.
5. Kortbroek En Plakkies
Also from the Sous album, Kortbroek En Plakkies is strikingly different. Right from the start, you will note how the beat is laid back and has a soulful touch. Snotkop maintains the same energy when he starts singing. Unlike Dik In Desember and Dropit Soos 'n Disprin that have high beat rates and tempo, this tune is relaxed. It would be soothing to ear on an early weekend afternoon as you catch some fresh air away from the hustles of the week.
6. Brannas
Despite being an artist who started in the early 1990s, Snotkop has remained consistent and is still a big musical act in South Africa. That is why despite having no official video, Brannas has garnered almost 30 thousand plays on Spotify. If you are debating whether to listen to Brannas or not, go ahead and press the play button. It is definitely a dance song and you will catch that feeling when the track starts. The arrangement of the beats builds up and prepares you for an exciting beat drop.
READ ALSO: Spotify removes R Kelly from its playlist
7. Plat Plaasmatras
The best way to listen to these new Snotkop songs is to find his latest album on streaming platforms like Apple Music and Spotify. A quick check on Spotify for Plat Plaasmatras will reveal that it is one of the top songs by Snotkop in 2018. Having said that, 2019 is only a few days old and he might drop the Plat Plaasmatras video before the year ends.
8. Proe Soos Naweek
Proe Soos Naweek may not be a radio hit in South Africa but it is a popular song for people who stream or download music on Spotify. At the writing of this piece, Proe Soos Naweek is about to hit 20 thousand plays.
9. Jeukerig
Jeukerig should be in the same playlist as Kortbroek En Plakkies. They are both chilled tracks that will complement the mood of your relaxed afternoon. The production of Jeukerig has earned it a place in this list of great Snotkop songs. It is totally fine if you find yourself replaying this record over. The soothing and well-mixed beats and sounds are hard to resist.
10. Izzzit
Right from the start of Izzzit, it will remind you of the hit songs from the 80s. However, that does not mean that it does not match up with the other releases in this list regarding quality. Actually, it is one of the songs that can perfectly fit into Snotkop's comfort zone when it comes to shooting its video. The track has over 15 thousand plays on Spotify and deserves your four minutes of listening.
Other Snotkop songs released in 2018
Voetstoots
Alles Gaan Okay Wees (feat. Loki Rothman)
Moenie Dat Maandag Jou Sondag Bederf Nie
Jy Raas
Honourable mentions
The above list only features records that were released in 2018, and probably, he will release videos for some of them in 2019. That being said, it should not escape us that in 2018, Snotkop also uploaded the videos for Song vir My Dad - released in 2011 and Hou My Stywer Vas - released in 2012.
From collaborations to chart-topping tracks, it undeniable that Snotkop still has an edge. For instance, two tunes listed above from his last album already have almost two million views on YouTube. If you throw in the Selfie Song in which Kurt Darren featured him, that will shoot the views to 3 million. Which of the top Snotkop songs from the list is your favourite?
READ ALSO:
Source: Briefly.co.za