You might have heard about a trending trap trio called the Migos. If you have not dug deep to find out more about these three rappers from Georgia, then it is okay to ask who they are. The group is composed of Quavo, Offset, and Takeoff. As you read on, you will get to know the best Migos songs that they have released so far, which have helped make trap music so popular.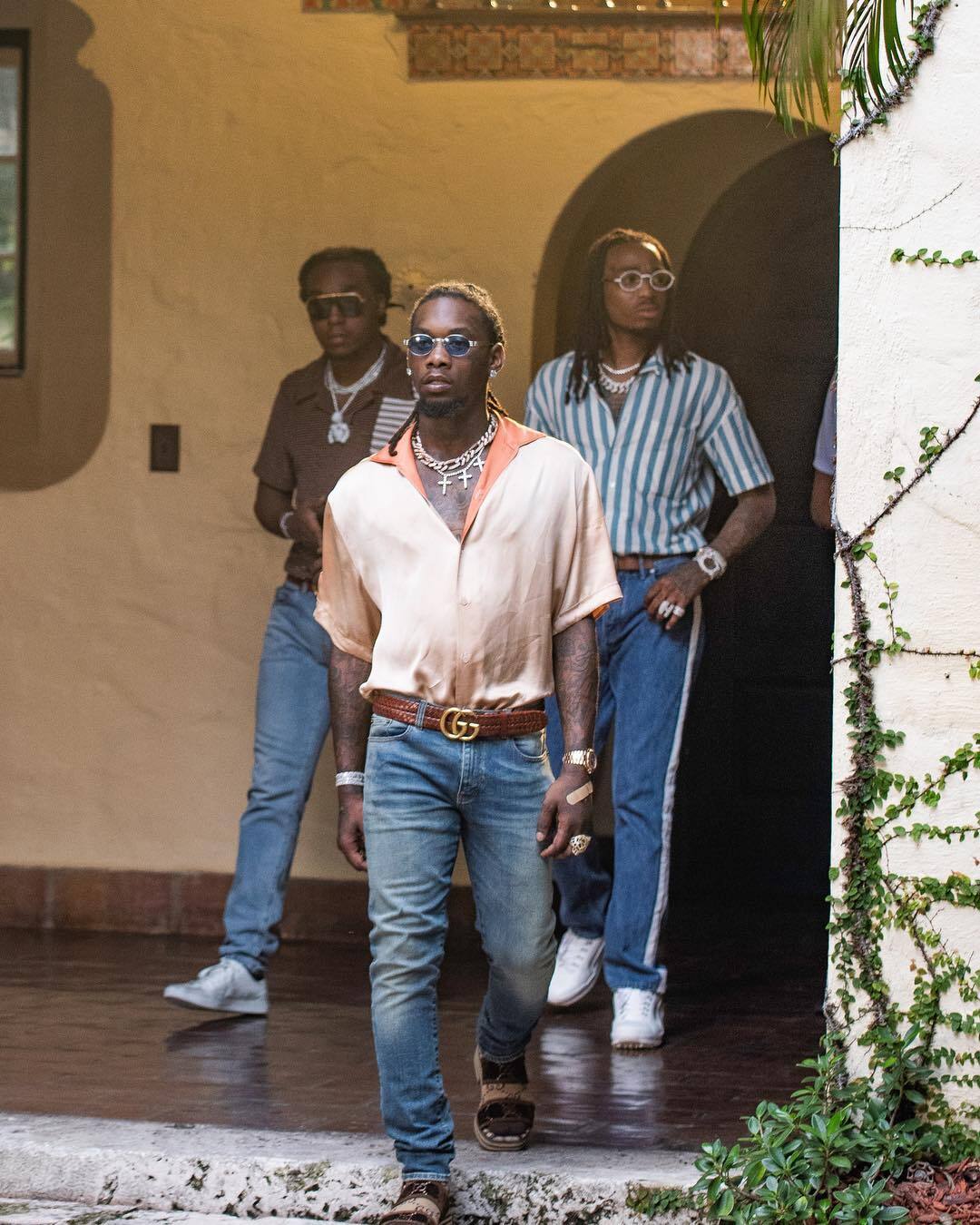 Besides its success, this Atlanta-based hip hop trio has also faced some heat from some fans calling them out for their mumble rap. However, the majority of the fans love their sound, and that is why popular hits, as well as collaborations, have characterised their albums - Culture and Culture II. Migos songs 2019 is a popular phrase among the group's fanatic following who want to know if there are any new releases, but that is not the case. You can also download Migos songs from many websites on the internet.
List of Migos songs in order
The following list is composed of tracks from this group as well as collaborations. Most of the clips are from their back-to-back studio albums.
Bad and Boujee
At this point, the debate on which is the most famous Migos song should be over. Good luck finding a more popular song by the Migos than Bad and Boujee. This mega-hit featured Lil Uzi Vert and was released in late 2016.
Being the lead single from their Culture album, Bad and Boujee was and still is a great success for this hip hop trio. The success of the song has made a signature sound for the group especially with the most popular line from its lyrics, "Raindrop, drop top".
Few months after its release, this hit climbed to the top spot on the Billboard Hot 100 list.
Bon Appétit
The next stop on this Migos songs list is Bon Appétit. It is a song by Katy Perry featuring the Migos. The song's video will definitely grab your attention as you try to figure out the meaning portrayed. You will see Perry as a meal which is being prepared and served. According to Perry, people are free to interpret the meaning as they want, but it is about female empowerment especially now that women are facing oppression. The video has a double meaning given how the cooking process happens by using some and disposing other parts. Migos' contribution gives the tune its trap-pop feel that easily cuts across fans of both artists.
Motorsport
After the undeniable success of the first Culture album, this American hip hop trio decided to release Culture II as their third studio album. Motorsport was the lead single from this album. This hit featured the hottest female rappers in the game right now - Cardi B and Nicki Minaj.
Although Motorsport was a bit short regarding its success compared to Bad and Boujee, it is still among the top ten songs on the Billboard Hot 100 in the United States.
I Get The Bag
I Get The Bag is a hit song from Gucci Mane's album called Mr Davis. Technically, Gucci features the Migos, but it is Quavo and Takeoff who are in the video. In his absence, the duo borrows Offset's bars and incorporate them in this one. It was Mane's second collaboration with the group after they had worked on Slippery. This tune charted on the Billboard Hot 100 for several weeks and peaked at position 11.
Slippery
If you were to download Migos songs, then Slippery should be one of them. It is a 2017 release from their Culture album featuring Gucci Mane. The sound of this composition has a sound you would expect from the group. The trio raps about a lavish life full of drugs, jewellery, and women while Mane's verse is about his flashy style and swag yet keeping his guard up not to slip.
T-Shirt
Culture will be top if you rank Migos albums from the best to worst. That is so because T-Shirt is yet another release from that successful album. The beat of T-Shirt is a composition of producers Nard & B. If you had not thought about or searched the meaning of T-Shirt, then you may be surprised to know it is a track about selling cocaine. However, you can be forgiven for missing this interpretation because the video is unnecessarily complex for a song that is about selling drugs.
Walk It Talk It
The question, "What was Migos first hit song?" will quickly pop up when you talk about Walk It Talk It in which the Atlanta hip hop trio features Drake. The group's first hit song was Versace. This track is the first proper collaboration between the trio and Drizzy, and it seems befitting that the latter references Versace during his verse. He remixed Versace back in 2013. The song's video gives some classic vibes because of its setting and the predominant dress code throughout the clip.
Narcos
After releasing Walk It Talk It and Motorsport videos from the Culture II album, Migos also dropped Narcos. This track's title is reminiscent of Narcos the Netflix series and even borrows references from the drug-trade series based on the story of Pablo Escobar. Quavo co-directed this clip with Joseph Desrosiers in which the three amigos are shown as drug traffickers who are about to close a deal. The video, which runs for four minutes and forty seconds, ends with a shootout just after dinner.
Get Right Witcha
You will agree that 2017 was a hot year for the Migos, which was a ripple effect of their Bad and Boujee hit song a year earlier. They released this video while they were on their press run for their album. Get Right Witcha is a classic tune from this group and both the video and the lyrics did not disappoint. Quavo, Offset, and Takeoff all look elegant in the clip.
Slide
Slide makes it to this list because of the impressive number of views it garnered on YouTube despite just being an audio upload without an official video. At this point, it is highly unlikely that Calvin Harris, Frank Ocean, and the Migos will release its official video. The exciting thing about this upload is the video that accompanies the audio. According to many people who have watched the clip, the best part is when the view shifts to the pine trees. It is so satisfying. The beats of the track are also so fulfilling and chilled.
Do you love some Quavo, Offset or Takeoff?
It is a matter of time before these rappers drop some new jams. However, from the Migos songs above, whose verses do you enjoy the most of the three artists? In the meantime, you can re-watch the videos as you think about your choice.
READ ALSO:
Source: Briefly.co.za