- Adelaide Tambo passed away on 31 January 2007 at the age of 77
- South Africans mourned the loss of a leader and an inspiration
- Ma Tambo was a ANC leader and helped bring the country to liberation
PAY ATTENTION: Click "See First" under the "Following" tab to see Briefly.co.za News on your News Feed!
Today marks the 12th anniversary of the passing of South African hero and leader, mama Adelaide Tambo, who passed away at the age of 77.
Mama Tambo was a pivotal in the struggle against apartheid and was a genuine and cohesive leader of the ANC. She served as the party's National Treasurer of the ANC Women's League and founded the Pan-African Women's organisation, Breifly.co.za learned.
Adelaide Tambo valiantly fought for the liberation of Africans and boldly advocated for women's rights. uMama left behind a beautiful legacy and remains an inspiration for South African women, black and white alike. This new South Africa was built upon her (and the many strong women in the resistance) resilience, determination and excellence.
12 years ago, we lost a true leader, hero and a mother to our country. Today, we celebrate the life of Mama Adelaide Tambo.
The early life of Ma Tambo
uMama was born in Vereeniging, as Adelaide Tshukudu, changing her name when she married Oliver Tambo. Suiting her caring and warm personality, Tambo was a nurse and had worked in a home in London.
PAY ATTENTION: Save mobile data with FreeBasics: Briefly is now available on the app
She became involved in the struggle from an extremely young age, unable to avoid the horrors that apartheid bestowed upon South Africans. When she was only ten, a riot broke out near her home. Her grandfather who was sick and 82 years old was arested and collapsed. Adelaid sat with him until he awoke.
Even though she was only ten years old, her political outrage was ignited after witnessing a young white officer disrespecting and undermining her grandfather. The officer manhandled him and called him 'boy', sparking a world of anger and resistance in the brave young girl.
Ma Tambo's entry into ANC politics
When she reached high school, she got involved with the ANC as a courier, coincinding with the early days of the apartheid regime. She became involved with debating at school, a space where young people could discuss and deliberate the emerging apartheid regime.
By the age of 18, Tambo was elected chairperson of a branch of the ANC Youth League, and was responsiible for expanding the ANC's reach into the Transkei, a region serving as the testing ground for apartheid.
Amidst the mentally, physically and emotionally draining work of being part of a liberation struggle, Adelaide met her furture husband, Oliver Tambo at an ANC meeting during the Treason Trial.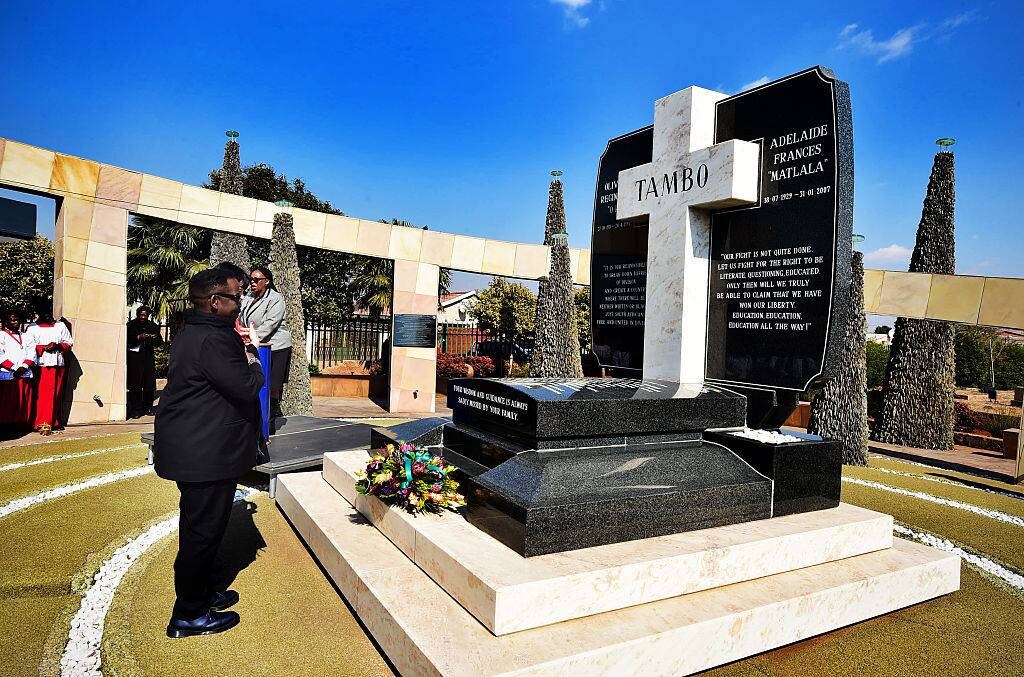 READ ALSO: Today in 1985: Madiba rejects offer of conditional release from prison
Life in London and liberation
The couple then moved abroad to London to expand the ANC's political work. They remained abroad until political parties were unbanned in South Africa.
Mama had an enormous responsibility in maintiaing the stength and dignity of freedom fighters. She helped families who were broken up because their children had to flee the country after the youth uprisings of 1976 (now celebrated as Youth Day).
Adelaide continued her community work after liberation in 1990, not wanting to remain in parliament.
She lived a long and fulfilling life, having dedicated her life to serving her family, her community, and her country. She passed away in 2007 in her home in Johannesburg. The continent grieved the loss of a mother.
Enjoyed reading our story? Download BRIEFLY's news app on Google Play now and stay up-to-date with major South African news!
Source: Briefly.co.za