True reconciliation: Woman forgives the man behind her daughter's murder
- In 1993, Ginn Fourie's daughter, Lyndi, was killed in the Heidelberg Tavern Massacre in Cape Town
- However, nine years after the incident, she heard the man behind the attack's interview on the radio
- She went down to his book launch with anger, but, was surprised by the man she found
- Today, both Fourie and Letlapa Mphahlele work together to unite South Africa in her daughter's name
PAY ATTENTION: Click "See first" under the "Following" tab to see Briefly news on your News Feed!
Almost 26 years ago, Ginn Fourie lost her daughter, Lyndie, who was only 23 at the time. Lyndie was one of the victims of the Heidelberg Tavern Massacre in Cape Town in 1993.
Fast forward more than two decades and Fourie and the man behind her daughter's death, Letlapa Mphahlele, are working together to further conciliation in South Africa.
The story of Fourie and phahlele is truly inspiring and it provides hope that the country can reconcile.
In November 1994, three young men stood trial for Massacre which claimed innocent people's lives. Fourie recalled attending the court proceedings, noting that although she was angry and sad, she could not bring herself to hate them.
TheForgivenessProject.com reported Fourie said despite her lack of hate, she was relieved when all three men received 25 years behind bars.
"The Judge described them as puppets: puppets who had carried out a violent crime which had been orchestrated by more cunning and intelligent people than themselves," she explained.
READ ALSO: Engen robbery and bombing caught on video, SA accuses cops of sleeping
And, the judge was correct - nine years after her daughter's death, Fourie heard a radio interview of Mphahlele, who was promoting his book. Fourie knew Mphahlele, who was the Director of Operations of the Azanian People's Liberation Army (APLA), was the mastermind behind the massacre.
"I knew he had been dodging the public prosecutor and had not applied for amnesty, and so with a sense of anger and righteous indignation I took myself down to his book launch," she explained.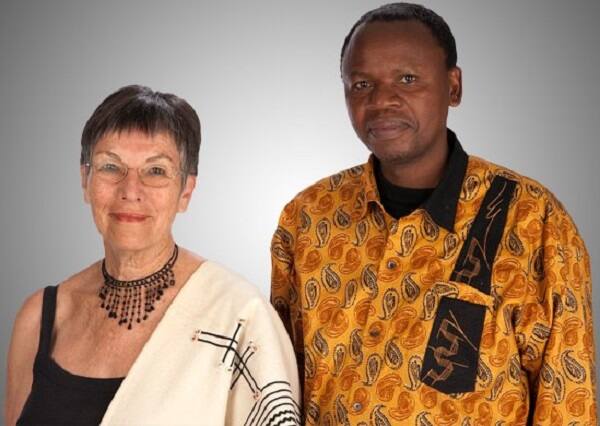 PAY ATTENTION: Save mobile data with FreeBasics: Briefly is now available on the app
Fourie added she stood up during the book launch and asked if he was trivializing the Truth and Reconciliation Commission (TRC) by not participating in it.
However, to her shock, Mphahlele answered in a very positive manner and he even went down to talk to her.
"Then Letlapa came straight from the podium to where I was sitting and said, 'I'll do anything if you'll meet with me this week.' In that moment I saw remorse in his eyes," she explained.
Fourie explained people dubbed Mphahlele 'unapologetic,' but, she as she got to know him she found words did not mean anything to him.
READ ALSO: Grass to glory: Man started farming at 28, now runs a chicken empire
It was far too easy to say sorry, Mphahlele wanted to do something to further reconciliation in the country.
"That October he invited me to his homecoming ceremony and asked me to make a speech. It was here that I was able to apologize to his people for the shame and humiliation which my ancestors had brought on them through slavery, colonialism and apartheid," Fourie added.
Mphahlele added he had to face that his orders killed innocent people and he admitted some of the people they fought and killed were never the direct enemies.
"I have changed since that time and I no longer believe you should meet violence with violence," he added.
Today, Mphahlele and Fourie run the Lyndi Fourie Foundation- a project aimed at building bridges and furthering the reconciliation in SA. And, their story is proof that it is indeed possible.
Enjoyed reading our story? Download BRIEFLY's news app on Google Play now and stay up-to-date with major South African news!
Source: Briefly News