Nursing intake 2021 South Africa
Having the desire to be a nurse is not all there is to become one, there are specific steps that must be taken and certain criteria that must be met. These begin with determining the specific area of nursing that you want to specialise in and also, getting the required training before you start to practice. To start your journey of becoming a certified nurse, we take a look at various institutions with nursing intake 2021 where you can apply to as part of the fulfilment of your dream.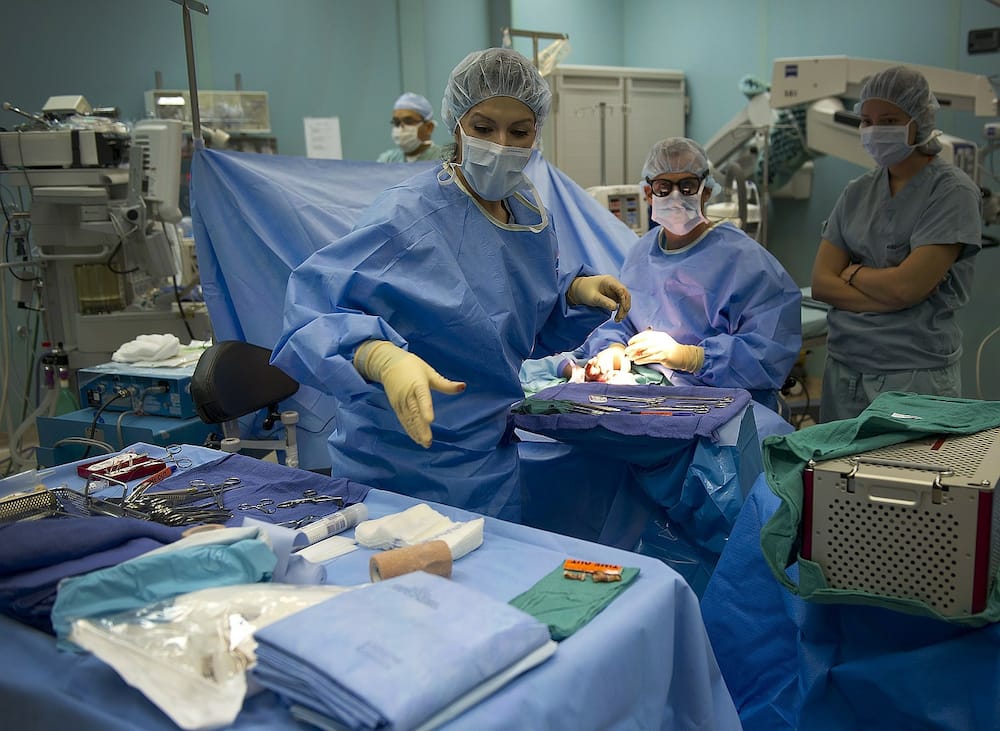 Ordinarily, before anyone can practice as a nurse in South Africa, just like any other country, such a person is expected to have gone through the professional training and then, certified to practice. In order to get admission into a nursing college for study, a minimum of matriculation certificate is required while for a university, a matriculation exemption is needed. More so, there are some universities that expect prospective students to have studied certain subjects like physical science, biology or mathematics.
While a nurse is expected to have been trained from a duly-accredited college, he or she must have first-hand knowledge of the general duties of a nurse and also be ready to commit himself or herself to carry out whatever functions are expected in the best professional way. So, read on to discover various colleges offering training to prospective candidates and the requirements that you must meet to be considered for admission.
GPG nursing intake 2021
There are basically three nursing colleges under the Gauteng Provincial Government where prospective students seeking to be trained as nurses can apply. They are discussed below.
1. S.G Lourens Nursing College 2021 intake
Once you apply to this college and you are granted admission, you will be expected to complete the four years training programme where you will be trained on how to help prevent diseases, educate people on various health issues and how they can advance their health. Also, you will get trained on how you can support patients who are physically and mentally ill. While you do this, you are expected to put into consideration various aspects of each of the patients which include their psychological, physical and social well-being.
Specifically, while you get training at the S.G Lourens Nursing College, some of the courses that you will be taught include fundamental nursing science, general nursing science, and biological and natural science. You will also get to know about midwifery nursing science, psychiatric and community nursing sciences together with the ethics and professional practice.
How to apply to S.G Lourens Nursing College
The process of application is usually conducted online at GPG Professional Job Centre usually at a specified period that would be announced in April. However, whosoever is applying, such a person is expected to be a resident of Gauteng and not more than the age of 35 years. Also, if such an individual is a Grade 12 learner, he or she is expected to use his or her Grade 11 results to be able to calculate the Admission Point Score (APS) of which the minimum APS required is 25.
Once you meet up with the required score, you will be invited to an assessment and upon meeting the criteria, you will then go through an interview session before medical surveillance is conducted to determine the final selection.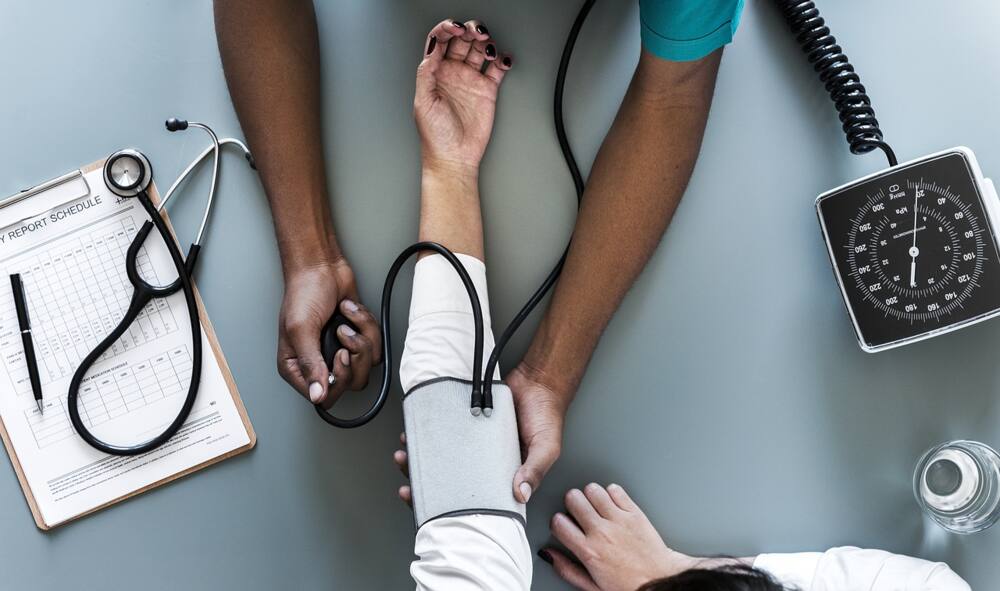 2. Chris Hani Baragwanath Hospital Nursing College 2021 intake
Students who end up being admitted into Chris Hani Baragwanath Hospital Nursing College will undergo a four-year diploma training in nursing including general, psychiatric, community health and midwifery nursing science. Other courses that are offered by the college include Community Health, Ophthalmology, Child Nursing, Critical Care, and Orthopaedics among others. Apart from the theoretical education that you will get exposed to at the college, you will also go through clinical training at hospitals as well as in community facilities.
How to apply to Chris Hani Baragwanath Hospital Nursing College
The application process of Chris Hani Baragwanath Hospital Nursing College follows a strict procedure as prospective applicants are expected to meet up with the requirements before they can be considered for admission into the College. When applying, it is either you go through the online process at GPG Professional Job Centre or you contact the Gauteng Central Selection Centre to get more information about the process that you need to follow.
But then, for you to be considered for admission, you should be 35 years of age or below. Also, if you are a Grade 12 learner, you should use your Grade 11 results to calculate the Admission Point Score (APS) and see if you are able to meet up with the minimum APS requirement of 25. If you meet up, you will go through an assessment before you appear for an interview. Afterwards, medical surveillance will be conducted on you to see if you are eventually fit.
3. Ann Latsky Nursing College intake for 2021
The application process into Ann Latsky Nursing College can be either with the Senior Certificate or National Senior Certificate. If you are applying with your Senior Certificate, you are expected to have an English and Biology passes rate of not less than a 'D' in a higher grade or a 'C' in standard grade. It is also necessary to have at least 15 points so as to obtain admission into the next phase of the admission process.
Prospective students who are applying with their National Senior Certificates are also expected to have an English and Life Sciences passes rate of not less than 50% (level 4). Then, they must have at least 25 points if they will obtain admission into the next phase of the admission process.
Moreover, once an applicant meets the criteria, such would be invited to an assessment, and those who are shortlisted afterwards will be asked to go through medical surveillance which includes a medical examination. Then, the verification of all the documents presented for admission will be carried out to ascertain the authenticity of those documents.
Apart from those colleges, there are other colleges of nursing in South Africa where you can apply to for admission depending on when you are applying and the availability of admission at the period of your application. These colleges are discussed below:
KZN College of Nursing
This college offers admission to prospective students who are willing to get a diploma in Nursing (general, psychiatric, community) and Midwifery. While admission for the 2021 academic session is not yet open, whosoever is applying to this college based on the previous admission requirements, is expected to have a National Standard Certificate degree or diploma with a minimum of 25 points. More so, the prospective student should have an L4 in English language, L3 in Maths or L4 in Maths literacy, L3 in Life or Physical Sciences as well as any two other subjects that would be determined by the College.
How to apply to KZN College of Nursing
There are basically two options that prospective candidates can choose from. One is to apply through the College's portal online or submit an application at the College using this address:
The Principal,
KZN College of Nursing (Nursing training),
Private Bag X9089,
Pietermaritzburg 3200.
Among the required documents is a certified copy of matric certificate and identity document a proof of residence, which could also be an affidavit, and two pages of student's Curriculum Vitae. On the CV should have the student's identity number, residential and postal addresses, among others.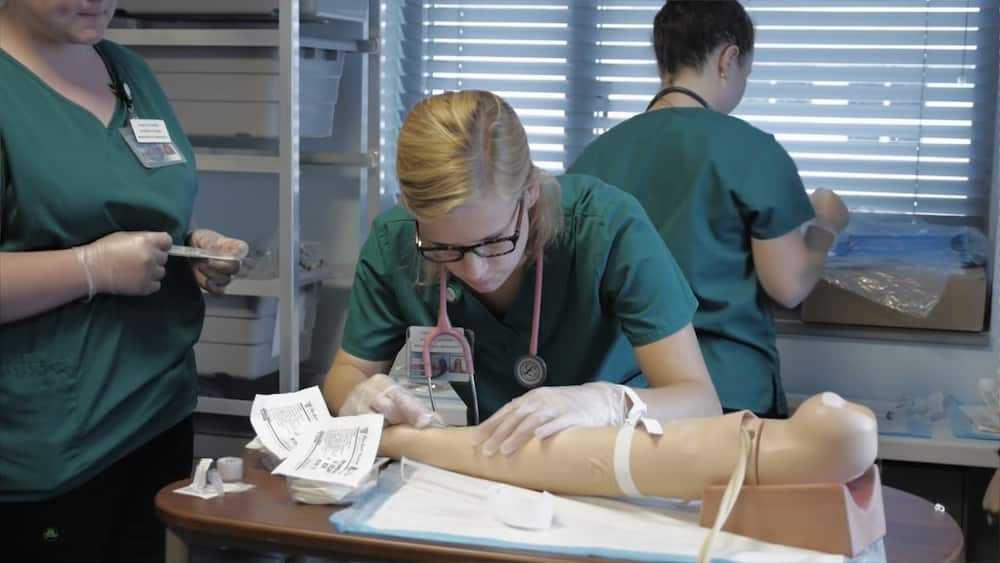 Lilitha College of Nursing
Lilitha College of Nursing trains students in the Eastern Cape Province. The essence of this is to make sure that they get access to quality nursing education programmes at the rural and urban levels. The College also grants those who want to upgrade their present nursing status the opportunity to do so once the prospective students have received a Study Leave from their respective current employers. Those who would be applying are expected to write an application and submit it together with a certified copy of their Grade 12 certificate.
However, for students who are still doing Grade 12, they are expected to use a certified copy of the end of the year report of their Grade 11 or the first term report of their Grade 12.
How to apply to Lilitha College of Nursing
Prospective students who want to apply for this training programme are expected to be on the lookout for the College's advertisement that would be placed on the local newspapers, usually around the month of April/May. Alternatively, they should continuously visit the College's website to stay updated on the latest information. Once the admission is open, those applying will be expected to pay a non-refundable specified application fee.
Lunghile Nursing School
The college specialises in providing national and international accredited professional training programmes for their students. They offer three main courses which are bridging courses, Enrolled Nurse and Midwifery. While prospective students are expected to possess a Grade 12 certificate or its equivalent as well as an identity document for those applying for the Enrolled Nurse, those who want to study Midwifery are expected to also have a Grade 12 certificate or its equivalent. In addition to that, they must have a SANC registration as professional nurses together with their marriage certificate if they are married.
How to apply to Lunghile Nursing School
Those who want to apply to this college can visit either of their two campuses which are at Johannesburg campus or the East London sub-campus. Apart from that, you could also visit the official website of the college to get details about their admission process.
Midlands Technical College
Midlands Technical College offers an Associate Degree Nursing (ADN) program with the aim of incorporating a base knowledge of biological and social sciences that are needed to practice as a nurse. As an associate degree nurse, on the other hand, such is expected to carry out his or her functions independently with any kind of patients he or she is privileged to care for. While discharging his or her role, the ADN is expected to teach the patients what they need to know about their health conditions and the best ways in which they can improve on their health.
To be admitted for the nursing program, a prospective student is expected to have a Pre-Nursing Certificate with a cumulative grade point average of 2.75 in eight courses having a grade of not less than a "C". The student can also possess an Associate's degree or a higher one with not less than 2.75 GPA. Then, credits in biology and algebra are needed based on their high school or college certificate, and emotionally, the students should be able to perform their activities as nurses.
Other information that you may require about their admission process can be gotten on their official website or by attending any of their free information sessions that are usually held on every first and third Wednesdays of each month. The sessions are held on their Airport Campus in the Health Science Building Room 141.
Having discussed the nursing intake 2021, we hope you find this information useful as you pursue admission into any of the colleges in preparation for the realization of your desire in becoming a nurse.
DISCLAIMER: This article is intended for general informational purposes only and does not address individual circumstances. It is not a substitute for professional advice or help and should not be relied on to make decisions of any kind. Any action you take upon the information presented in this article is strictly at your own risk and responsibility!
Source: Briefly News