10 best Ice Cube movies in order
Officially known as O'Shea Jackson Senior, Ice Cube has been active in the entertainment industry for more than three decades. He started as a rapper and was responsible for writing most of the gangsta raps of the N.W.A group that comprised of Dr. Dre, Eazy E, and himself. Apart from rapping and music, Jackson has been a prolific actor, and this piece is going to highlight the best Ice Cube movies from way back in the early 1990s.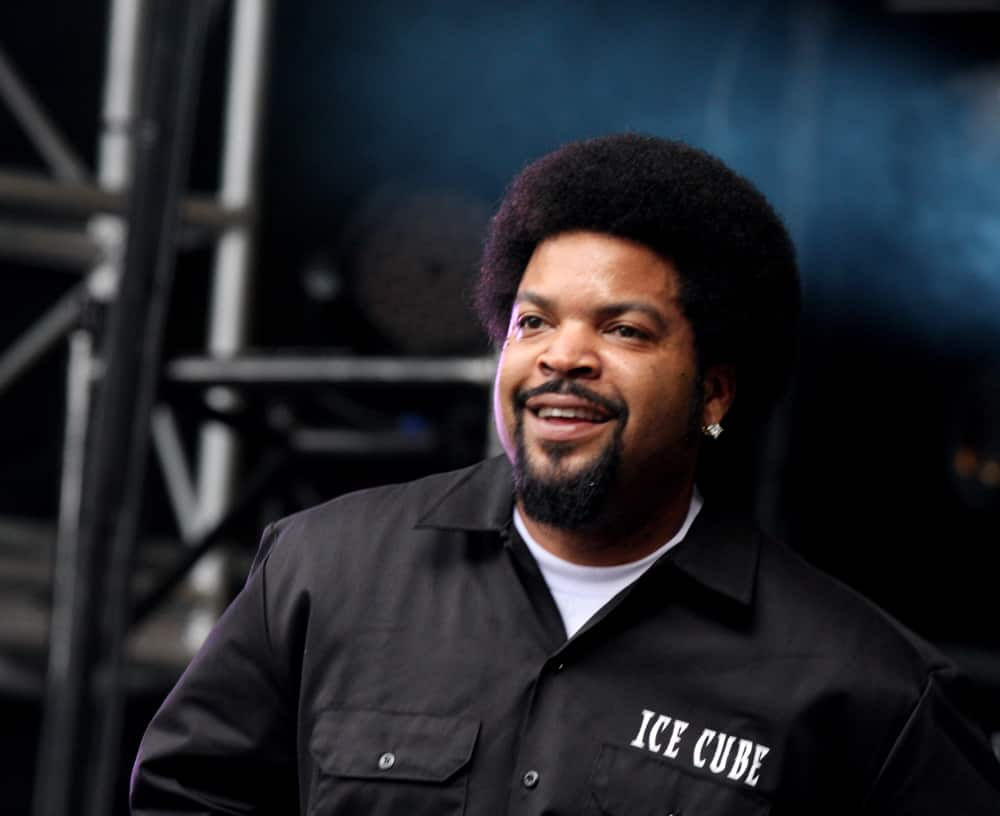 It is obvious that Cube has acted in more than the ten films listed below. Now, if you are planning to watch them, you will notice how the majority try to address societal issues like drugs, discrimination, racial problems, and segregation. Also, these movies are easy to relate with especially because of their setting, which is usually in well-known towns and streets. Let us check out the movies.
1. Straight Outta Compton (2015)
Straight Outta Compton is a classic example of how music can shape cultures and beliefs. Based on the streets of Compton, California, this movie is about how five young men revolutionized pop culture and music in general. In the 1980s, these streets were some of the most dangerous. These young men channelled their hood and street life challenges through music. The music and rap were rebellious against unfair and abusive authority. Most of the oppressed people easily related to the group's music since the lyrics were brutally honest and provocative. Through music, the silenced sect of the society got their voices heard. The revolution led to a cultural war.
2. Boyz N The Hood (1991)
Boyz N The Hood is another hit on this Ice Cube movies list. It is a 1991 release and has received numerous nominations including the Oscars, and has won many awards in the process. The movie was directed by John Singleton and aimed at dissecting the issues of relationships, violence, and race in the Crenshaw ghetto of Los Angeles. The plot mainly revolves around three young men - Tre, Ricky, and Doughboy. When Tre's mother sends him to stay with his father, he ends becoming friends with Ricky and Doughboy. However, trouble arises when a new gang visits the town and chases down Ricky and Tre, which leads to tragic results. Being a bona fide gangster, Doughboy has nothing else in his mind other than revenge, but Tre has to decide to follow along or not.
3. Friday (1995)
It will be befitting if I do not drop any spoilers here especially if you are yet to watch this movie. When searching for "Ice Cube movies comedy", this video will pop up because of his comic role. Also, O'Shea Jackson co-wrote this film with DJ Pooh. If you are wondering where was the movie Friday shot, it was on 126th Street in Los Angeles. According to Craig, his dismissal from work on his off day is not his fault. As a result, he tries to avoid his father by spending time with his friend Smokey. Smokey's name could be symbolic of his love for smoking marijuana. True to this symbolism, Smokey and Craig end up smoking weed worth $200 instead of selling it. Faced with this problem of their creation, because Smokey now owes Big Worm money, they have to figure out a way to get the money lest they both taste the world of hurt.
4. The Book of Life (2014)
Jackson has played many roles in all sorts of movies. For the lovers of animated films, The Book of Life is of the Ice Cube animated movies that you should check if you have not. In the movie, Cube voices the Candle Maker.
The plot of the movie weaves through the story of Manolo who is a young man quickly tossed into a situation where he needs to either fulfill the expectations of his family or follow what his heart truly wants. As the plot develops, Manolo goes on an adventure that encompasses wondrous, magical, and mythical worlds just to defend his village and rescue his true love.
5. 21 Jump Street (2012)
21 Jump Street makes it to this list of Ice Cube greatest movies thanks to how many who have watched it termed it as a great piece of satire of the 80s nostalgia. Its delivery of comedy is also satisfying. At the Box Office, the movie has grossed over $134 million, which is another reason you should watch it if you have not. Cube plays Captain Dickson in this action-comedy-crime film which is about two policemen who go back to high school as undercovers to investigate a drug ring. However, the two are shocked at how the high school and teenage life have changed.
6. Three Kings (1999)
Three Kings is about American soldiers whose initial mission is to steal back the gold that was stolen from Kuwait during the Gulf War. These soldiers have their personal issues going on, but they have to forge forward. On their way to secure the bag, these soldiers face a situation that forces them to rethink what they stand for from a humanity point of view. The consequences of the war are evident through the struggling Iraq citizens who desperately need the help of these soldiers.
7. 22 Jump Street (2014)
22 Jump Street is a sequel to 21 Jump Street, which was released two years earlier. After having to deal with the high school life twice, the two officers - Schmidt and Jenko go a step further by joining a local college but as undercover cops.
As the plot unfolds, the lives of these two officers take different directions. This new turn of events brings forth the situation of their partnership as undercovers. What better place to transition from boys to real men than through college?
8. The Glass Shield (1994)
This is a crime-drama movie whereby Ice acts as Teddy Woods. The film gives you an insight into how the police conduct their business at their stations. Although different, two cops unite to fight against racism, discrimination, and corruption that has infiltrated the Sheriff's Department.
J.J. is a new recruit to the station and happens to be the first black police while his new found friend is the first female officer to work at the station. In his quest for justice as a police officer, J.J. faces a difficult time making decisions during the trial of Teddy Woods because of the deep corruption that is orchestrated by the all-white-male department.
9. Higher Learning (1995)
Higher Learning also features on this list of Ice Cube movies in order. This movie tries to dissect the issues of racism, politics, and personal dilemmas and its setting at Columbus University is perfect. The campus has people from different backgrounds hence sets the theme for the movie from the onset.
As the storyline unfolds, there is a mouthful of character development, hence the need to remain keen throughout the movie. Ice who acts as Fudge has been at the university for six years and has gained the title "professional student" as he challenges the views of his friend Malik on political and racial issues.
10. Barbershop (2002)
In this comedy-drama film, Cube plays Calvin Palmer who inherited a barbershop from his father. According to Calvin, the barbershop business is a burden and a waste of time, especially how it is struggling to remain afloat. The movie is essentially about a day at a barbershop in the South Side of Chicago, which Calvin has just sold to a local shark. Being the main location of this film, it plays host to various characters who share their life experiences. Since the release of Barbershop in 2002, it has won one award and received 17 nominations. It runs for 1 hour and 42 minutes.
Time to drop some ice cubes into your drink and press play
The above collection of films is more than enough evidence to prove that Jackson is no fluke when it comes to acting. He has even co-written some of the movies, which goes further to showcase how of a multi-talented individual he is. Which are your all-time best Ice Cube movies that you will enjoy re-watching anytime?
READ ALSO:
15 best Halle Berry movies ranked
15 best Idris Elba movies ranked
10 best John Cena movies ranked
10 best Nigerian movies 2018 ranked
List of the best South African movies ever
Source: Briefly News