Happy Valentine's day my love - best wishes, messages and quotes
With February being the month of love, it is not surprising that a lot of happy Valentine's my love messages will be sent by lovers. This seems to be one of the easiest and most effective ways of celebrating love. Couples get to tell each other what they feel and how they would work on keeping their relationships exciting. Valentine's day comes with a lot of celebrations, and the least you can do is to send your partner a heartwarming message to remind him or her about your feelings.
PAY ATTENTION: Follow Briefly News on Twitter and never miss the hottest topics! Find us at @brieflyza!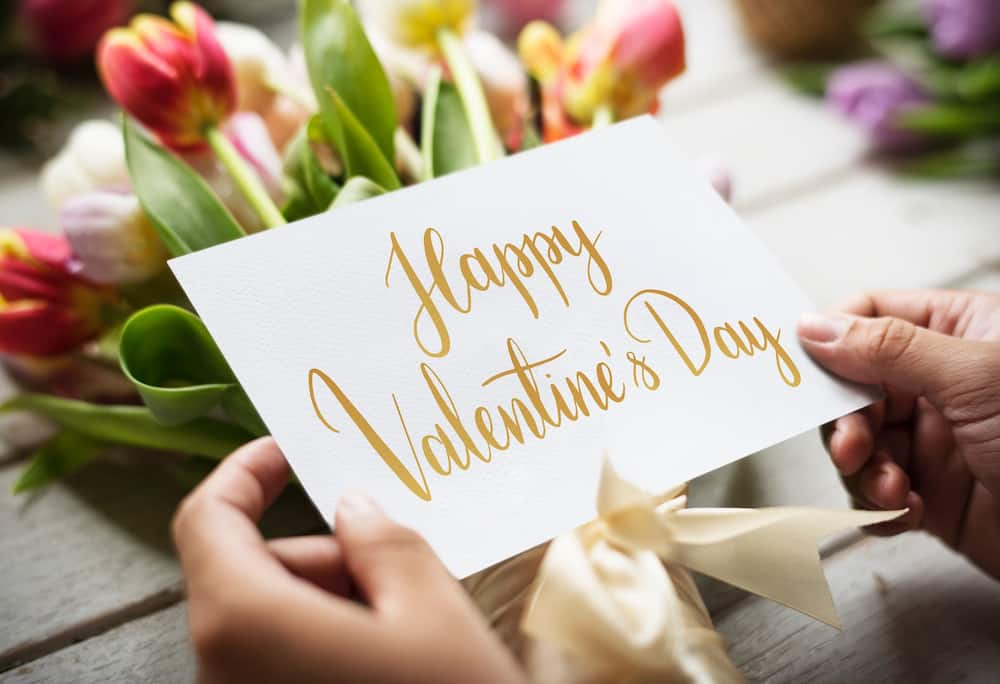 There is something special that happens when you read a message of love from the person that you cherish. It is almost as if it comes to confirm and cement the feelings you have. Apart from mellowing your heart, there is an assurance that comes with such messages. You do not want to be left behind when it comes to sending Happy Valentine's messages on the 14th. After all, it is a very small price to pay for the reward for such intimacy.
Valentine love messages
As people come together to celebrate feelings of intimacy and warmth, the infectious atmosphere will definitely get to you. This is not a time to wish you were single. In case you are in a loving relationship, then, by all means, find a creative and sexy way of celebrating with the one who captures your heart. The good news is that you do not have to spend so much money to make him or her happy. With appropriate cute Valentine's day quotes, you can put a smile on your man's or lady's face. After all, it is the thought that counts. The following examples will help you get started.
I will not find the right words to describe my life with you. Perfection would be an understatement. You are the light in my life, and I will work so hard to ensure that this light never dims.
A lifetime is such a short time to describe how much I care for you. From the moment I laid my eyes on you, I knew that you were created to complete me. I will cherish you for the rest of my life.
Love is the strangest thing in life. You never think you need it until it comes into your life and you discover that you would not be the same without it. Your tenderness has been a strong pillar for me. Your constant support and daily presence are refreshing. I would never wish for anything else.
When you find true affection, everything else comes second in comparison. Such has been my experience loving you. Thank you for giving me the opportunity to be with you and to adore you. I think I found my life's purpose and I am complete when I have you.
If rules were meant to guide us, then my feelings have gone rogue. Ever since I noticed you, no rule makes sense if it does not involve protecting and cherishing you. I desire nothing else but to be with you.
This day is special not because it is a celebration of true feelings, but also because it marks the day we finally decided to make it official. You know that your attention and affection are all I need to excel. You inspire me to be better, and I will always care for you.
I do not remember the last time I lived a dull life, all thanks to you. You brought in a refreshing perspective the moment you walked into my life. My greatest achievement is having won you over. You are my all in all.
PAY ATTENTION: Never miss breaking news – join Briefly News' Telegram channel!
Valentines messages for her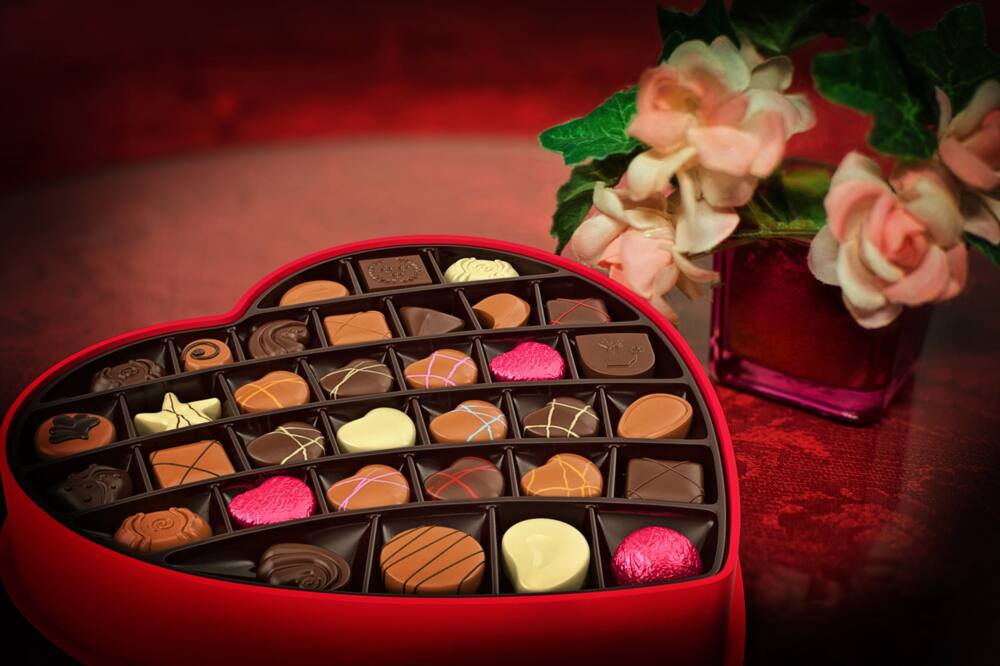 Women want to feel that they are the centre of the world, especially if Space has to do with the men they cherish. It would be very disappointing not to send your girl a romantic message on this day. You can be sure that she will be waiting. Whether you are sending her a tweet, a message on social media or a private text, make it good. Taking a personalized approach is an even better idea. Check out the following Valentine messages for your girlfriend to be inspired.
I was a man that was devoid of any feelings, at least I thought. All this changed the day I set my eyes on an angel. It clicked on my mind that I did not want to see her go. You have had such a grip on me ever since, in a good way I must say. I adore you honey, and I will do everything to make you feel cherished.
I know how much you enjoy being hugged and cuddled. I promise that I will always do this for you. You are my little angel. My mission is to make you comfortable as long as I live. Happy Valentines.
When a man finds a good woman, his life completes in the most amazing ways. I am so fortunate and blessed to have found a gem that is more valuable than rubies and diamonds. Thank you for being so patient with me. Thank you for loving me on the days I deserved none and most importantly honey, thanks for seeing beyond my insecurities and finding me worthy of your care.
My friends wonder why I rush home every evening. It is not like I do not enjoy their company. Neither is it that I am not a fan of boys' nights out. I have been there, and I have done all that. I just know that I have a woman that so much more important to me. She deserves my attention and my darling. For that, I will always come back to you my sweetheart, no matter how long my day was. Happy Valentines.
I do not like making promises because they are easy to break. I prefer giving my word because I am a man of honour. But today, I promise to give you my word, that I will always love you. Nothing in this world will ever change that. Even when we are old and grey and wrinkled, you can be sure that you will always excite me.
It is true when they say that love is blind because I have forgotten every woman but you. I do not mind losing my memory as long as you remain the only woman I see every day in my dreams. I have found everything I want in you.
Life can push you to the corner, especially if you do not have a woman that understands and supports you. I am lucky that the stars have always smiled my way. In you, I have found love, affection and a deep understanding that I never imagined possible. It is because of you that I will always believe in true love.
I wish you happiness, love and life. May you live long to share with me the love that you so richly possess. There is no woman on earth that loves passionately, believes in others so much and gives so many chances. Sometimes I feel that I am not worthy of your concern but you reassure me that you love me anyway. I do not understand how you love me because I can be a very difficult person, and that is why I will always be grateful that you do. I cherish you.
Valentine messages for boyfriend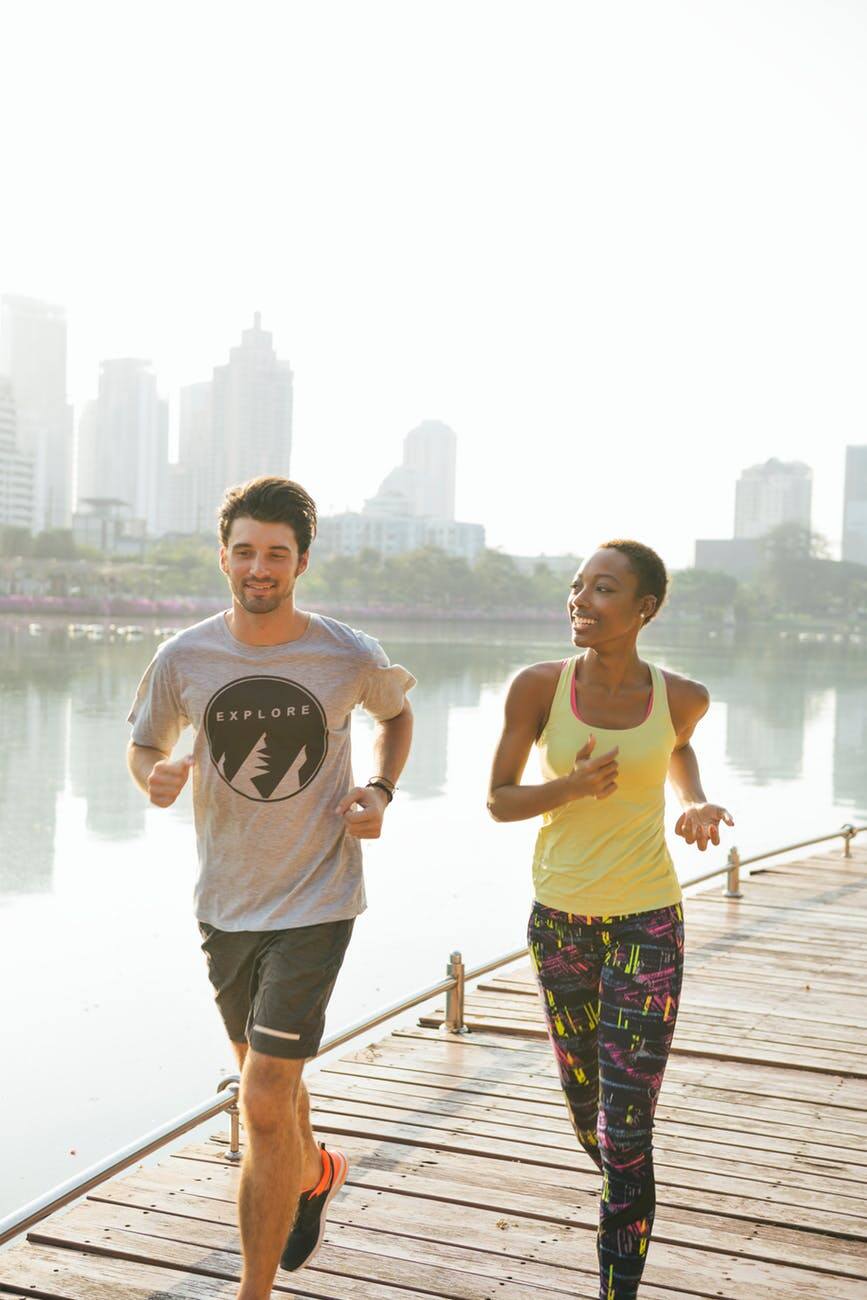 Men may not be very open about wanting to receive a message of love and affection, but they do. Every human soul needs nourishment, and one of the best ways to do this is by sending messages of love. Sending your boyfriend a message that reminds him of how special he is to you is an easy way to win his love again and again. Just make sure it is something he can relate to.
It is amazing how one man can be the source of all your joy and peace. In you, I have found the motivation to pursue life passionately. Just by looking at you, I find a reason to wake up every morning and try again. You have been my source of strength, for your love is so pure and real that I sometimes shed a tear thinking about it. I know I am a woman that is lucky to have a man like you.
Very few people are fortunate to meet the love of their life. I count myself among the lucky few for I have experienced this first hand, and it is heavenly. No hard moment cannot be overcome as long as you hold my hand. The easy times are sweeter and more valuable just because you walk by my side. With you in my life, I know I can be anyone I want to be. I honour you.
You are one sincere man. You never judge me and have a way of making my vulnerabilities seem so small so you can make me feel comfortable around you. I can be myself with you as I let my spirit free. I adore you for showing me so much affection and taking me for who I am, at my best and at my worst I know that I can always count on you. Thank you, honey. Happy Valentines.
Tonight we are going on a date. This will be a day to celebrate everything that we have been together for all these years. There is never a dull moment with you. I have learnt to appreciate the drops of rain because you taught me to see the good in everything. My view about life is totally changed because you came into my life when you did.
You make me laugh so hard that my stomach hurts every time. A small frown on my face and you will go out of your way to make me smile. I am drawn to you because I come first to you. You prioritize my happiness and make me feel special every time. I could not have asked for a better partner.
I wish it was possible for you to open my heart and see how it swells up with love for you. If I was to come back to this life, you can be sure that I will look for you. No one makes living as easy and enjoyable as you do. Your affection knows no bounds. Your love for that is what you are. You never think ill of anyone, and will always have a positive remark to everything. Your positivity in life is infectious and refreshing. I cherish you in my life.
I am one woman who needs a lot of endearment to survive. Funny how you give me this and so much more. I feel weak at the knees when you call my name. My heart races every time I hear your voice and I anticipate your coming. It does not matter that we have been apart for a few minutes or days, you excite me with your presence. I feel like a baby when you hold me and kiss me.
I knew I wanted no other man after you when you whispered in my ears and kissed me. I have never felt so loved in my life. I feel safe with you and your smile reassures me every time. For me, you are everything a woman would ever wish for.
I had been intimate before but nothing prepared me for you. At first, I thought you were an ordinary guy that would never interest me. You are smart and talented and everything you say drives me crazy. Your warmth for me is true for you do not know how to play around. I am so lucky to have a man like you in my life. Happy Valentines.
Happy Valentine's day quotes for friends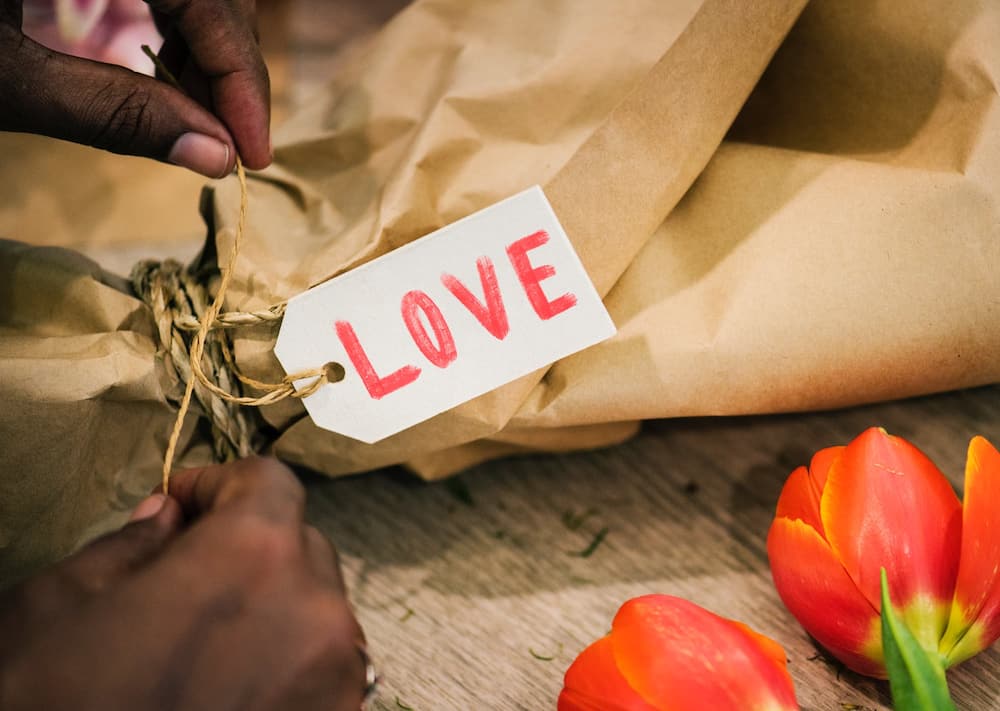 In as much as valentines day is mainly recognized for couples, your friends also deserve some love and affection. Send them a message acknowledging their care and support all these years.
Happy Valentine, my friend. Thank you for making this life bearable. I appreciate your jokes and kindness. You are irreplaceable.
I know you have waited for this day anxiously so that you can escape to a romantic island with him. Even as you go, remember that I cherish you, sis. Together, we have conquered the world. Too many great days ahead. Go knock yourself out. Cheers.
This world would be dull without a friend like you. You have held my hand through the most difficult times in my life. You have also been there for really great times. I know that this bond will live with us to when we are grannies. Happy Val's, my dear.
Not many people understand what brotherhood is about. It is not just your ordinary friendship, and it is definitely more than a couple of guys coming together to enjoy a bottle of beer. To greater days my brother.
May our friendship never die. We have been together since pre-school and now we are married to the loves of our lives. As we celebrate this valentines day, may we remember the much we have achieved? I love you, girlfriend.
The right happy Valentine's day my love quote or message can make a huge difference in the lives of those that you love. Take a few minutes to draft a heartfelt message that will be appreciated long after the day is gone. In the end, love will always win.
Source: Briefly News