Sweet love letters for her - romantic letters for girlfriend and wife
Love letters are an old, yet effective way of communicating your feelings to a spouse or partner. This is a method that is as old as time itself. A great love letter can be cherished, and nothing will make the message fade even with the passage of time. This explains why many have asked questions such as how do I write a sweet love letter to my girlfriend? Men are still trying to find out the best ways to write a romantic letter that women will think about until an actual meeting.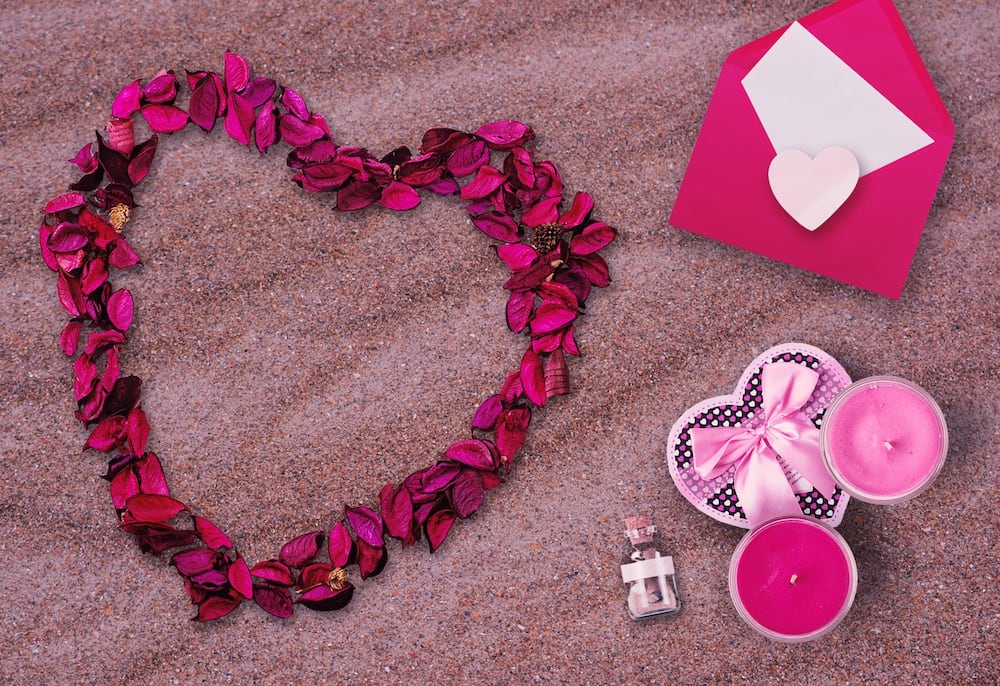 Over time, the art of letter writing may have slowed down as technological advancements have brought a lot of simpler and lazy ways of communicating. Even with this, letters have a special place in the hearts of lovers. Chances are that letter writing will never go out of style. So, how do I write a romantic letter? This probably is a crucial question you need to ask yourself especially if you want to stick with old school romance letter writing. You need to do it right if you are to capture the attention of the woman you are writing to. Fortunately, it is not as difficult as many assume it to be.
Sweetest love letter for your girlfriend
Many have asked questions such as what can I write to my wife? Well, it all depends on the kind of relationship the two of you have. You can write a deep letter that talks to her core if the two of you have reached such an intimate level. Alternatively, you can opt for a simple and short romantic letter that will keep her yearning for more. Sometimes the content of the letter will depend on the intent of the writer. Either way, there are basics that every person considering this option should bear in mind. Your letter must communicate clearly and directly. The following are examples of letters that will capture the heart of any lady.
Hi honey, It has never been a debate for me as to whether I love you or not. I knew how I felt from the first time I met you. It was on the same day that I decided that you would become my wife. The only challenge I faced was on how to ask you to finally become mine forever, and even this I overcame. I am writing you this letter to remind you that nothing has changed. Even though we may have done over one decade of life together, I still see you as the most beautiful woman in my life. I like that we have grown together. Do not worry about the changes that have happened to you over time, for I like how you changed just to give me a family and make us all comfortable. You have sacrificed so much for us, and as your husband, you can always count on me for support. You will always be my loving and beautiful wife. Your loving husband, Patt.
Dear love, I write to you, not as a result of boredom, but because I miss you so much. I wish every day that my assignment would come to an end so that I am reunited with the love of my life. Nothing can explain how much I miss you. I miss your kisses and tender touch every day. I want to see you smile and love so seductively at my not so funny jokes. I didn't know how much you meant to me until I had to be away from you. I am consoled with the fact that I shall be seeing you soon, and that these days will soon fly away. Always in my heart my queen. Till we meet soon, receive my love and affection from this side. I treasure you always, Edward.
Dear Margaret, I know this may come as a surprise to you since I do not do it often. Today I take an exception as I am taken down memory lane. Our 35 years together have been the most romantic and blessed years of my life. From when we met when you were just 21 and I 25 years old, we have gone through so much in this life. It has been easy and enjoyable just because you have always been here with me. Thank you for the beautiful children you have given me and helped me raise. I appreciate you for the great meals and the effort you have always put for growing our family business and empire. I know every day that I was blessed with a smart woman. I have never for once taken this fact for granted. You are my queen, the mother of my children and the owner of my heart. I will take you out for a dance later today to remember the days of our youth. You are the wife of my youth and the woman I will die beside. I love you darling. Yours, Herbart.
Deep love letters for her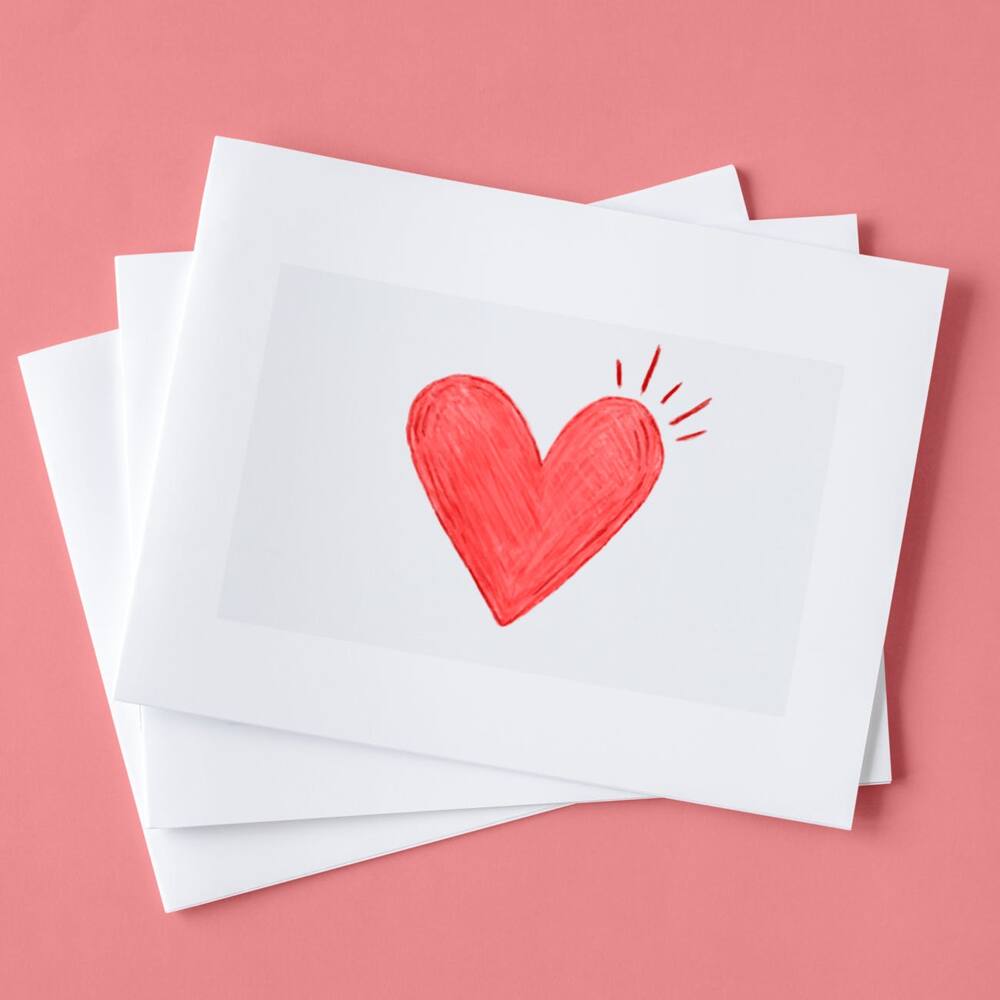 In case you are wondering how do you write love feelings? Then you can rest assured that a good letter, written from the heart will do the trick. You do not have to be a poet to tell your woman exactly how you feel. A simple letter, written with inspiration from the depths of your heart will go a long way. Here are a few samples of love letters for her that make her cry.
Dear Eunice, I have always known that I made the right choice for a wife. It just never hit me how much of an impact you would have in my life. For 7 years now, I am a better man than I would ever have been had I stayed single. You have lovingly held my hand through a journey that has been transforming. I now dress better thanks to you. Hehe. Most importantly though, I know what it means to love and sacrifice for my family. You have molded me into a great father and husband. I think about you guys before I do anything. All my selfish tendencies from before have disappeared. I have battled numerous insecurities and won, just because I had an angel beside me. Never at one time did you tire of patiently waiting for me to agree with you, for you were always right and I was stubborn. You have been the woman that has calmed me down. All my restlessness has gone just because you respected me even when I deserved no respect. You have drawn me close to God by how you love him, and for that, I can never thank you enough. I have no words to be grateful for all that you are to me. I want you to know that I love you from the deepest parts of my heart, and kidney too. Kisses. Your loving husband, Benson.
Dear Mercy, true to your name, you have been merciful to me. You found me a wreck, with a bloated ego. I expected you to go after a few months of knowing my true colours. Even after you discovered that I had hidden so much from you, you still chose to stay. I cannot express how much this meant to me. It was the motivation for my turnaround. Never in my life had I believed that I was worth a second chance, yet that is what you gave me in plenty. I cannot exhaust the number of second chances you have granted me every time I failed you. Through your encouragement, I have grown to be a better man. You are the only woman that never gave up on me, after my late mother. You stayed and combed through the veil of camouflage I had built as a veil to my vulnerabilities. You taught me that it is okay to be weak and to accept help. I probably would not have been alive if it was not for you. I will do everything to be a good man to you. I will love you with every bit of my strength, and I will always make my wife proud. Thank you so much honey. Your grateful husband, Matthew.
My dear loving Gracy, I write to you this morning with a heavy heart. This is not because I am hurt or anything, far from it. I am overwhelmed by how much love you can give. I always thought of myself as a man that knew how to love until I met you. I have never known anyone to be so selfless and giving as you, babe. Your spirit of serving others before even thinking about yourself may be what attracted me to you at first, but it has sustained our relationship for all these years. Little did I know how big a heart you have as you have continued to challenge me in my walk of faith. You always have a kind word for everyone, even those that hate you. I still do not understand why someone would not like you. I mean, what's there not to love about you babe? You are a woman that consoles even the most heartbroken. You have healing hands that a simple touch from you reassures anyone that needs it. I know this because I have been on the receiving end. You have helped my soul heal so many times that I lost count. I sometimes wonder how you replenish yourself after giving so much without even asking for anything in return. And this is how I know that you are an angel. You do these things without even considering if people would appreciate it. I thank my God for giving you to me as a wife. I have known so much peace from living with a homemaker such as yourself. I promise to always support you in every little way that I can, for there is no man big enough to repay you for all your kindness. I love you, honey, always. Your loving husband, Kevin.
READ ALSO: Best cute love quotes for him and her
Short love letter for girlfriend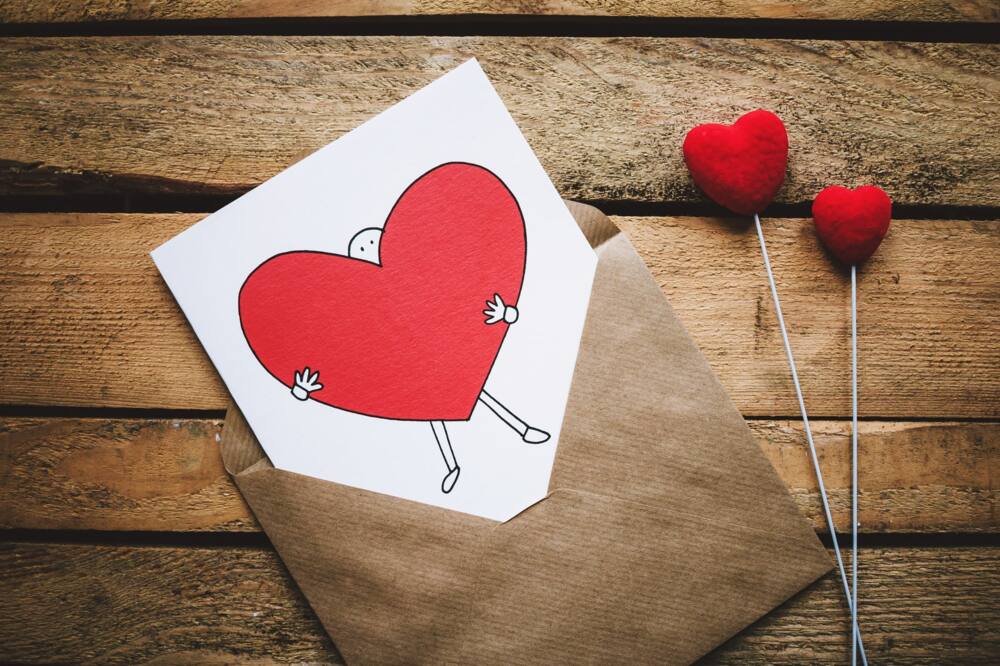 Sometimes you do not have to write a long letter to communicate a message to the woman you cherish most. Simply, cute love letters for girlfriend will do the trick if written properly. As long as the love letter for her from the heart is sincere and pure, its length does not matter. Here are examples that prove this.
Dear Shirlyne, I am urged to express my gratitude to you this morning. I want you to know that you are my choice and that I will pick you again if I had to. Thank you for making our house a habitable home that I come to every day. I love you. Your husband, George.
To my loving and most cherished wife Annastacia, Your presence is like a sweet fragrance to me. I love waking up next to you every morning. Your smile highlights my day and kissing you goodbye is the hardest thing I have to do every morning. I am consoled daily by the fact that you are mine forever. This puts me at ease as I know I will come back to you in a matter of hours. Please hold on and know that my love for you knows no bounds. You are my superwoman. Your husband, with love, Davis.
Dear Loice, It may have been five years now but, it always seems like the first day. I can never get enough of you my lovely wife. Just like fine wine, you get better with age. I count myself lucky every morning for having found you my precious. Together we have grown in leaps and bounds. I am a better man because I have you solidly by my side. I love the fact that you do not hesitate to call me out when I am on the wrong. The fact that you do it respectfully and lovingly will always make you my number one. Your loving hubby, Mike.
My dear Cindy, I want to let you know that you are my perfect wife. You are one woman that understands that even men need to be reassured. You have done this perfectly for me over the years. I step out with confidence because my wife already assured me and that is all that matters. I feel divine and in charge when I am with you. Thank you for always letting me lead even in cases where you would do it better. I know you respect me and that makes me feel so good. I love you, my wife. Yours, Greg.
Romantic letter to wife from husband
These are the kind of letters that you write to your wife on a special occasion. They are a bit more sensual as they contain some levels of intimacy that two lovers would share. Do not be a boring husband that gets his wife a store-bought card. Instead, be creative and write your feelings on paper. You can be sure that you will awaken a sense of fiery passion in her that you will enjoy. Remind her of when you first started dating, and she will thank you for it too. Check out these examples to be inspired.
Dear Hellena, on our 9th anniversary, all I want is to experience my young, tender bride. I remember how you could not wait to have me. You were so eager and ached with a desire that drove me insane. I know that life has given us its share of hard work, and for a minute, our concentration was taken away. Not to worry, my love. I will take you somewhere special over this weekend to celebrate and ignite our love. I miss the woman that I know is still in there. I want you to burn with desire just for me. Let your eyes call me from afar, as this is what will make us young again. I will work with you to ensure that you reach cloud nine. As we remember the old days, we shall dance in the moonlight, and swim in the cool ocean waters under the stars. I promise you, it will be an experience to remember. Your loving and excited husband, Sammy.
Dear Christy, I remember a fine young woman eyeing me from a corner at the party. She was so pretty that I could hardly concentrate as my boys jested me for being single. I was only jolted back to reality when a truth and dare game brought us together. For them, this was a game, but we both knew that fate was bringing us together. That was our first kiss, and the rest is history. I remember how my knees felt weak as you drew closer to let me kiss you. It was as if you anticipated the same and was waiting for an opportune moment. Your breath on my skin made me tremble with excitement that went down my spine. That was when I knew that I must make you mine. 13 years later, I must say that you make weak at my knees and give me shivers every time you draw near to me. Your voice in my ears drives me crazy. I count myself lucky every day for I was fortunate to take the prettiest girl home. What started as a dare turned out to be the biggest win for me. I love you my wife. Your naughty husband, James.
You can do anything with love letters, especially if they are directed to a person that you hold dear. Writing a love letter needs sincerity if it is to have any impact. Surprise your wife with a love letter that she will keep for her grandchildren. It is such moments that make life worth living.
READ ALSO:
Best short love poems for her from him
30 best true love quotes and sayings
Best goodnight my love messages, wishes and quotes
Source: Briefly News