50 reasons why I love you - romantic things to tell your partner
There are numerous reasons why saying I love you to your partner is important. After all, love is a feeling that only those partaking in it understand its real value. Before settling for one person among the millions in the world, it is obvious that something special must have transpired. Whether you clicked because of looks, or something much deeper pushed you to find each other, this feeling remains one of the most beautiful emotions to share.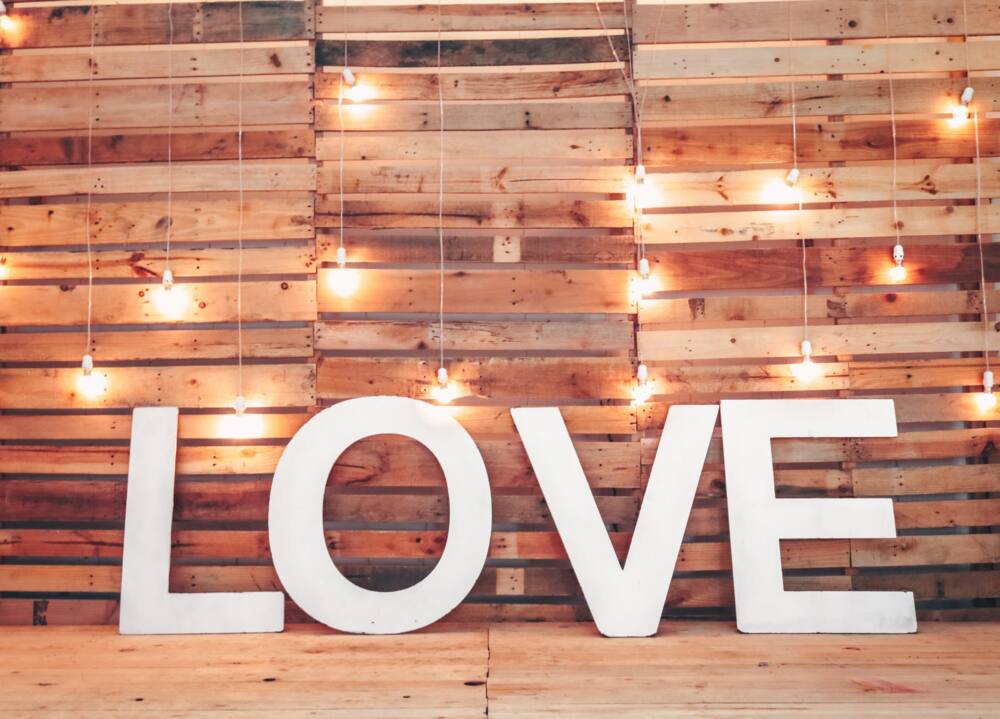 How do I let my boyfriend know I love him? This is probably one of the questions that have crossed your mind lately. The chances are that you have exhausted most of your options or he has become accustomed to your love and is looking for an exciting way to prove to him. While there is no perfect way to express your feelings, staying sincere in your words is a sure way of attracting success. Tell him or her how you truly feel and the message will be well received.
Reasons why I love you quotes
It is a good idea to remind your lover the reason why he or she continues to be your favourite person. While no reason is good or big enough to warrant your love, letting them know that you love them because of something specific will help them become better and strengthen the trait. Check out the following examples of what you can say to your man or woman.
I will always cherish you because I found true friendship on the day that I met you. For this, I will always be grateful. You are first my friend before you are anything else.
The first thing that attracted me to you may have been your perfection. Nothing seemed to be wrong with you. The day I realized that you are just like me, full of shortcomings, I loved you even more.
I am a person that likes to let my thoughts roam. I love how they find their way to you.
I am the most privileged person on earth because I have you all to myself.
I can feel you coming even when you are miles away. Your smell is distinct and one of the things that will always draw me to you. You are exceptional.
Your smile can make anyone crazy and weak at their knees. It is especially a killer for me. I become weak, and words fail me every time you flash that gorgeous smile of yours.
I am not a patient person, and that is why you are very attractive to me. I know that you can wait for years for whatever you believe in. Thank you for teaching me that good things come to those that wait.
You are one of the people I know that are unstoppable. Your resilience is admirable and how you approach life is out-rightly impressive. I can always count on you for victory.
There is nothing fake about you. You are by far the only woman that makes dream about the future. It will certainly be beautiful with you as my wife.
You are a man that gives it as it is. I think you are not the patient kind that waits, especially if something is wrong. The fact that you can call out my mistakes without fear makes me crazy about you. We both know that my stubborn nature requires such a firm hand.
7 reasons why I love you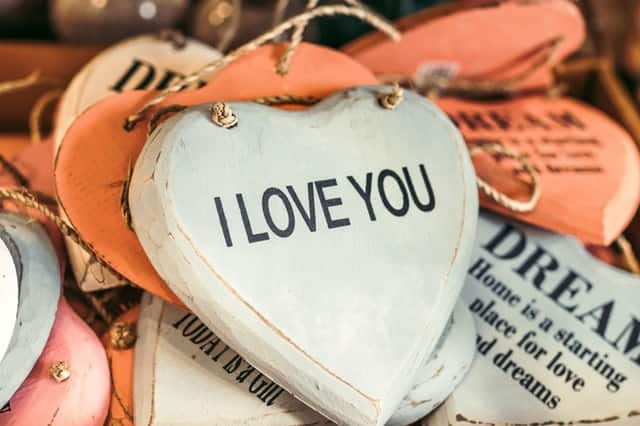 Have you ever asked, what do I love about a girl? Do you ever wonder if your woman knows how much she means to you? If you are having any doubts about this, then it may be time for you to talk to her again. Nothing emphasizes how much you feel about your girl better than a reminder of the reasons why she remains the special one for you.
It is true that girls have been born to be cute and beautiful. It is also true that there are those that will win prizes because of their beauty. Even so, my eyes will only find true beauty in you. You are mine, and I am yours, forever.
No one has ever occupied my mind's space as you do now. I hardly manage to get through a few hours without thinking about you. You are my motivation for giving life its best shot.
I was never happy before you. I always seemed to find fault in everything I did. Nothing made sense and no one could fulfill my desire. All this changed when you walked into my life. Thank you, darling, for transforming me.
Everyone sees the change in me. I am radiant now. I have put on weight, and above all, I am positive about life. What they do not know is that there is a beautiful angel behind all this, doing her best to take care of me. I am forever grateful
Silver and gold appear meaningless in comparison to you. You offer me a love that is so genuine that I want nothing else but to be around you. You make me feel like your king, and that is all that matters to me.
Life comes with its issues, most of which are not so pleasant. I have been lucky to be one of the men that has a woman who is a constant support. I never want to do life without you. You are the queen of my soul.
My boys always wonder why I rush back from work. My simple answer is that I am going back home. They laugh thinking that I am being controlled. I smile at this ignorance since they do not understand that my home is with you, my love. I will rush to wherever you will be.
READ ALSO: Deep love letters for him - best romantic letters for boyfriend and husband
Reasons why I love him more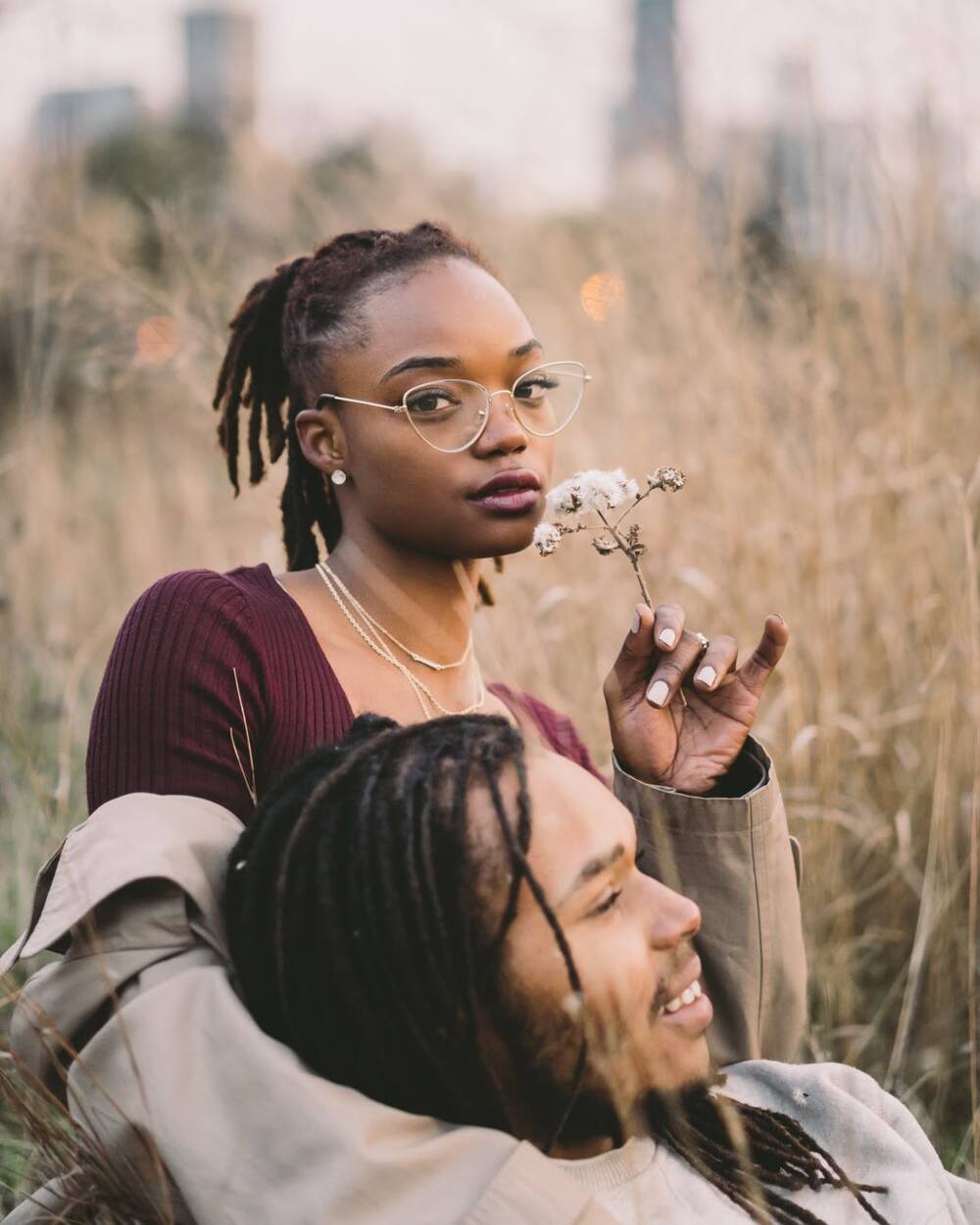 It is always good to appreciate something good when you have it. Women have to learn how to applaud their men for being the best for them. A simple message and reminder are all he needs to know that you love him always.
It is true that there are good things in this world, but none compares to you. You are a gentle soul, a man with so much power that you do not have to speak for people to listen. You command attention just by standing up. For this, you will always have my respect.
My man is my world. Not many people will get this, but it does not matter. In you, honey, I have found all the stability I need as a woman. You rock.
I think it is magical when all I want is for you to come back to me. A day spent away from you gives me nightmares. You have a special way of making me feel protected and calm.
I have always known that something is missing. I did not understand that until I met you and the puzzle was complete. You complete my world.
I have no desire to make sense of anything else besides you. With you, my world fits perfectly. I pray every day that nothing upsets the peace that we share.
You are our family's pillar. Our kids can always count on you for provision and care. I know that my husband loves me and will always do everything to make me happy. I cherish you more than you will ever know.
When I think about the possibility of death separating us, I cry in pain. I never want to lose you to anything. You are my partner and life companion. All I want is to get old with you.
The intensity of your love sometimes threatens to crush me just by thinking about it. You love me so fiercely and adore me. Everything you do for me, I never take for granted. I have the best man in the whole wide world, and I am grateful.
I know you never think about the things you do for me because they come so naturally to you. You never struggle with giving me the best, even if it means denying yourself. I know how far you can go just to make sure I am comfortable. I cherish you from the deepest part of my heart. You are one in a billion.
Distance can never take what we share away. The trust that you have on me will always remind me that everything is worth it. I adore you for giving me the freedom to show you just how much you mean to me.
It is not that you are never jealous. In fact, I know it kills you when other men admire me. Even so, you choose to respect me enough to let me decide what I want to do. For this, you will always be the king of my heart.
I love coming back home because I know I have a helper. The fact that you cook with me and help me with the kids is something I treasure for I know that this is rare. You even volunteer to help so that I can rest. I promise to be your princess forever.
I have never seen a man more resilient than yourself. Hard times have come when I could not hold it but crush. You held steadfastly and remained my pillar, even when it was you that hurt most. I appreciate you, my love.
Best reasons to love someone
There are never enough reasons to love someone. In fact, the reasons grow with each passing day. The following are some of the best reasons a man and woman can care for each other.
You bring stability to my life. Without you, I would be a wreck, and for this, I will forever cherish you.
Hard working as I am, I do get tired. The fact that you remind me to keep on and point out instances when I need to break is something that I never take for granted. Indeed, my wife, you are my direction.
You create a home so peaceful that all day I dream of coming back to you and our kids. You are the source of my joy and my purpose in life.
With you, my heart is contented. It matters not what I have faced all day. When I come back to you, I find peace and rest. I would be a fool not to treasure this.
You give my life meaning. I am more enthusiastic and focused because you are with me. Thank you for showing me the way.
I have more passion and zeal just because you agreed to be mine. You are my safety net.
I breath better and sleep easier when I am with you. You are my heartbeat and my sanity.
I never knew I would meet such a warm person. Your infectious spirit gets me going even when all I want to do is give up. I love you.
I know one thing for sure, my secrets are safe with you. You are the woman that can hold my heart so close. You are my hiding place.
I would not be half the man that I am today if you did not help me build our empire. Your constant presence, even when you are angry and silent, is all I have ever needed to be reminded of why we started everything in the first place.
Romantic reason for loving someone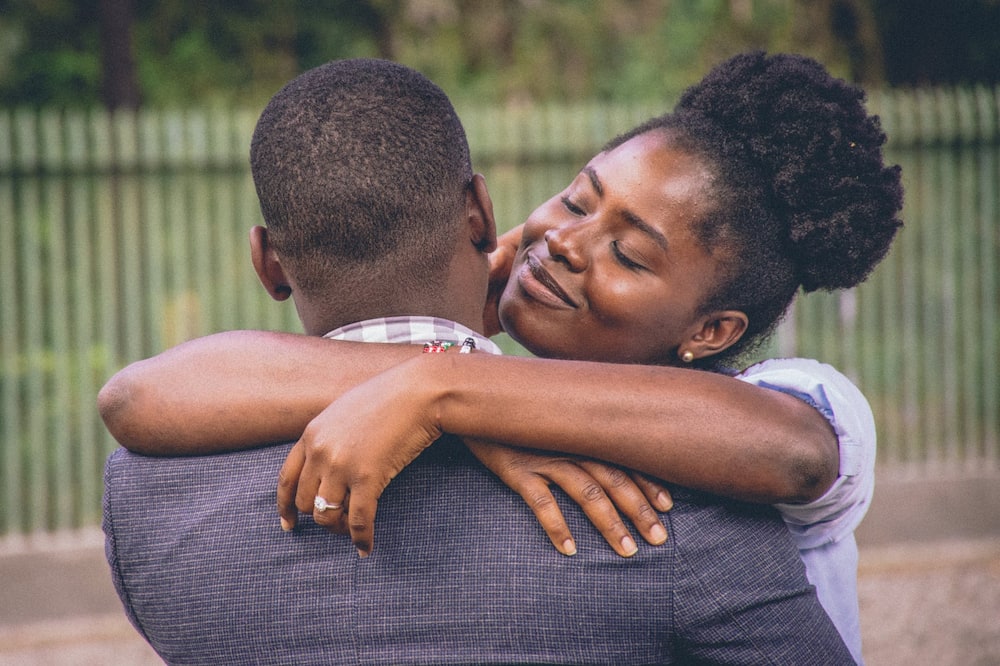 Have you ever asked yourself, what do you love about your partner? There are things that he or she will do for you that no one else can do for you. The following are romantic reasons as to why you can become intimate.
I get shivers to my spine when you kiss me. You have so much power over my body.
Holding you makes everything in me wakes up. Only you have such powers.
The warmth of your body is something I can never replace. It makes me want to stay in bed all day long.
Nothing beats the feeling I get when we get together intimately. You are enough for me.
All the lows and highs I ever dreamt of experiencing in lovemaking have come true because of you. Thank you for always thinking of me.
I get all the pleasure I need just by being with you. You do things to my body that no one else can.
The thought of a date-night with you makes me excited simply because I know you are going to make me feel like I am in heaven. I love you.
A little wine and a simple kiss from you and I know that my world will be complete in the best possible ways. I love that you pay attention to my every emotional need.
The fact that you have everything I need as a woman is more than enough.
You are very playful, and that makes me love you more for you make me young. When you whisper in my ears, the sensation I get is exceptional. I love you.
There are different reasons why I love you. Many people in relationships have multiple reasons as to why they keep the people they love. Whether the smile of your lover weakens you, or it is his voice that drives you crazy, there will always be something to talk about him or her. Find out what is this that you cannot exchange for and let him or her know. Your relationship will grow immensely after this.
READ ALSO:
25 best deep love quotes for him and her
25 funny love quotes and sayings
20 funny Valentine messages with pictures
Source: Briefly News