21 Savage is one of the most celebrated trap music artists. The transition from Hip Hop to trap music has helped create and cement the music careers of many new artists in that genre of music. 21 Savage has been trending almost everywhere. Every time we see a musician hitting the airwaves this hard, we always know he or she has dropped a banger. However, the Bank Account singer has been trending and this time, not for his music.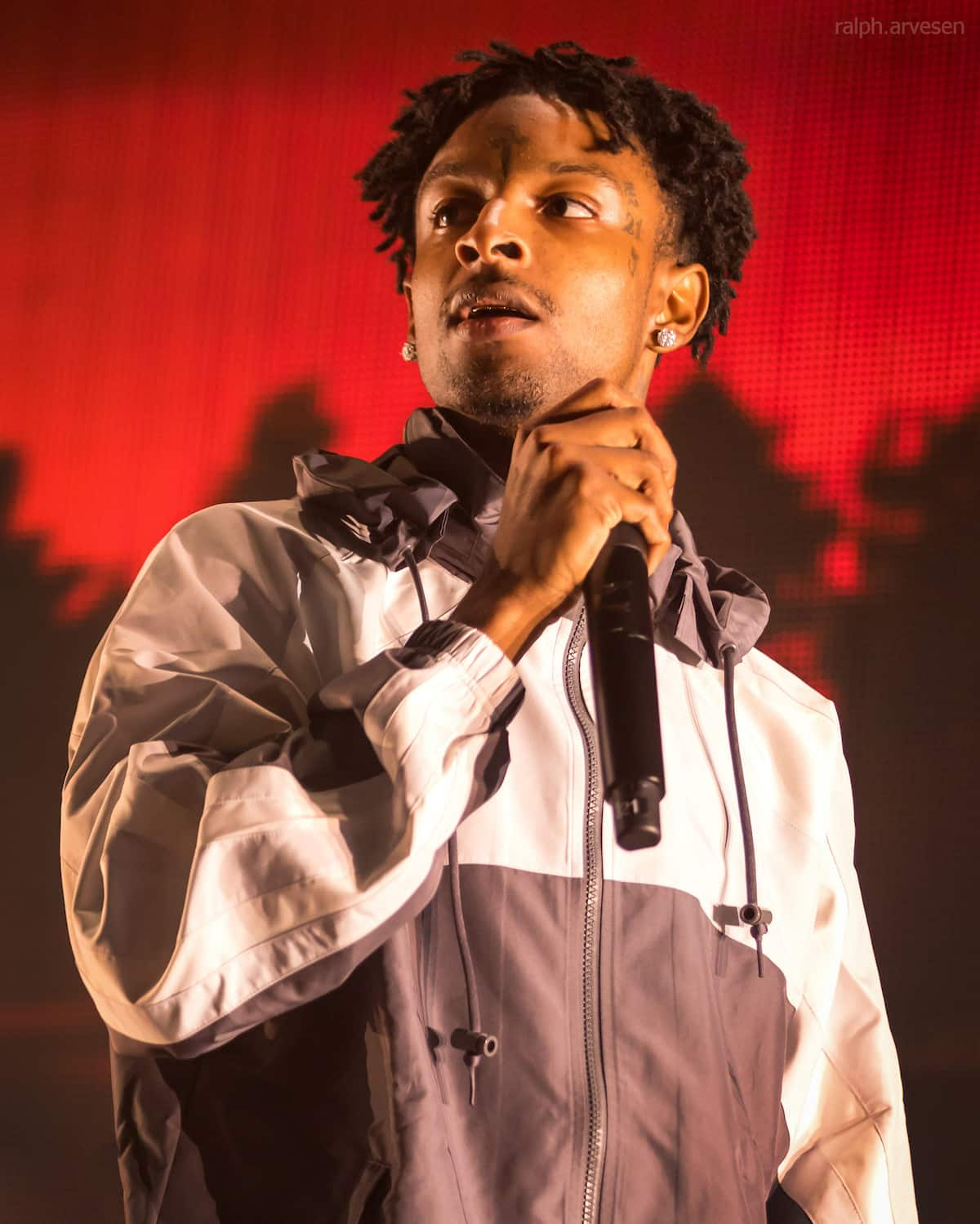 Shaa Yaa Bin Abraham Joseph famously known as 21 Savage was arrested on Sunday. I know right now you have two very disturbing questions in your mind. One, how does Shaa Yaa Bin Abraham Joseph turn into 21 Savage and Secondly, why was he arrested? I will try to answer both those questions in this article.
Reason for 21 Savage's arrest
News spread of 21's arrest on Sunday morning. He was arrested while he was in Metro, Atlanta by the ICE. I know most of you don't know what ICE is, so I will try to go further. ICE is the U. S. Immigration and Customs Enforcement Agency. They are responsible for anything that deals with immigrants especially the unlawful ones in the United States of America. The ICE arrested Mr Abraham Joseph on the grounds that he is not a citizen of the United States of America and that he has been staying in the U. S. illegally. I know you didn't see that coming? How can the rapper who is always singing about Atlanta which is in the U. S. not be a citizen of the U.S?
According to the news going around, 21 Savage is actually from the U.K. This now brings so many questions. How is 21 Savage from the U.K.? How come he does not have a British accent? Is all that he has been singing about a lie? 21 Savage is reported to have first stepped into the U.S. in July 2005. During this time, he was there legally as he had a visa. His visa, however, expired the following year in July. From then till now, he has apparently been staying in the U.S. illegally.
The ICE government spokesman had this to say concerning the arrest of 21 Savage. "His whole public persona is false. He actually came to the U.S from the U.K. as a teen and overstayed his visa." This is not the first time 21 Savage is being arrested according to ICE. In 2014, he was convicted of felony drugs charges in October, in Fulton County, Georgia. Another question that raises eyebrows is, if he was illegally staying in the U.S., how did they not discover this during his first arrest? Why was he not deported then?
The ICE did not hide the fact that it was a targeted operation and they did this with the help of local authorities in Atlanta. On Monday, the lawyer to 21 Savage said that he had been arrested based on incorrect information about his criminal records and he should be released while they await court proceedings. This is exactly what he said. "Mr Abraham Joseph has no criminal convictions or charges under state or federal law and is free to seek relief from removal in immigration court. ICE provided incorrect information to the press when it claimed he had a criminal conviction." From the view of the matter, it is evident that the claim of him having a criminal past by the ICE is what is keeping him detained and the reason he can't be released on bail.
READ ALSO: Missy Elliott possibly the first female rapper to enter Hall of Fame
Mr Abraham Joseph was actually born in the U.K. according to his birth certificate. He was born in South London. That goes without dispute. There is nowhere 21 Savage has ever claimed to have been born in Atlanta. His lawyers went ahead to clarify a few things that ICE had gotten wrong. ICE said that 21 Savage first stepped into the U.S in 2005, this was when he was around 13 years old. According to his lawyers, 21 Savage has been physically present in the United States of America since he was the age of 7. That then should mean he first stepped into the U. S. in 1999 and not 2005. The lawyers continue to say that he has been in the U. S. for almost 20 years apart from short visits abroad. The lawyers did say that yes his legal status did expire in 2006, but it was on anything to do with him. It was not his own fault.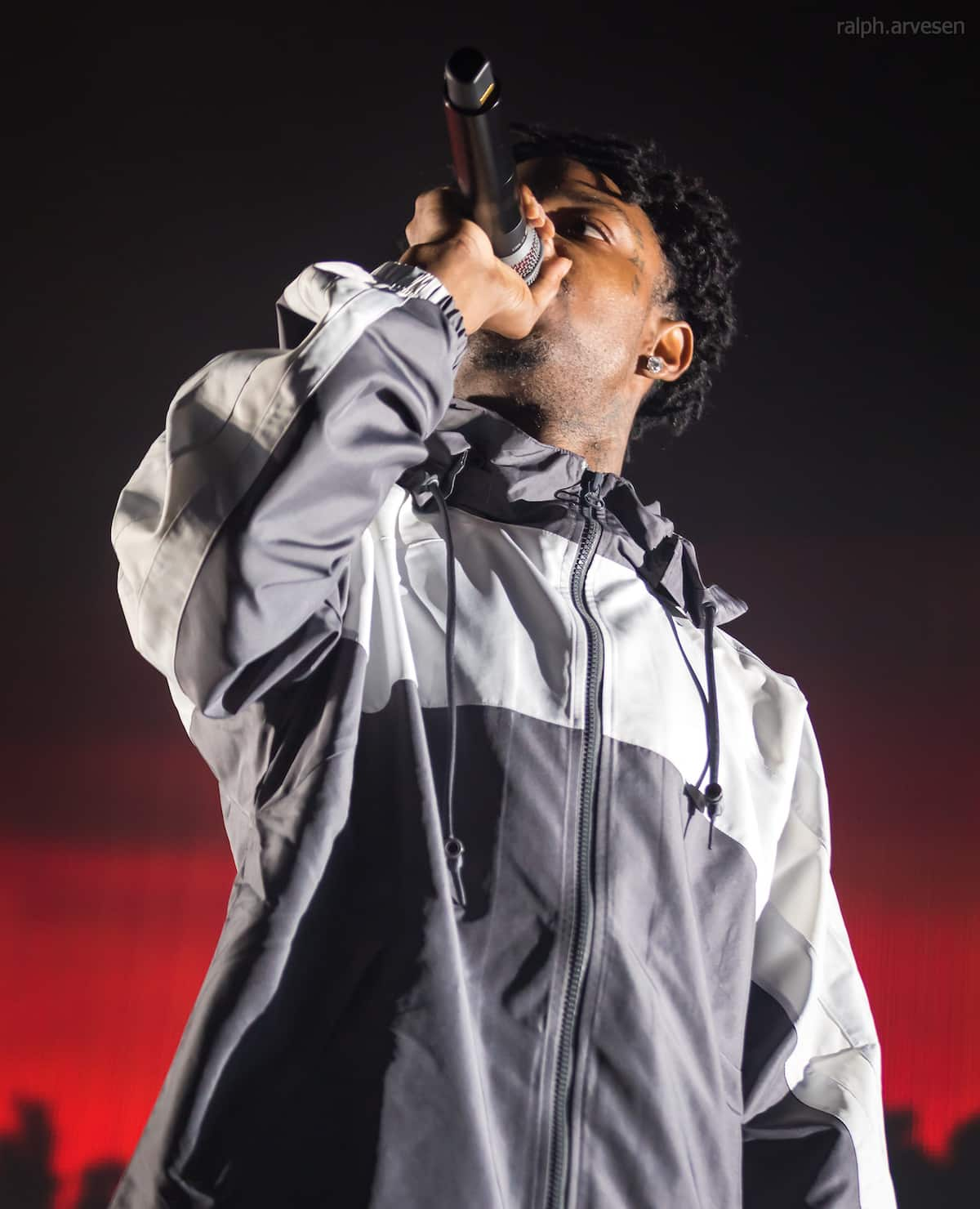 His lawyers are, however, suspicious about the timing of all this. According to them, 21 Savage applied for another visa in 2017 which he never got. This means then he has a pending U-Visa application which then gives him relief from removal. The reason they are suspicious about the matter is from the fact that the U.S. Citizenship and Immigration Services (USCIS) have known of his status since 2017 and now is when they choose to arrest him.
Reactions
We are all sure news of this magnitude has to spur some conversation. There are some celebrities who showed their support for 21 Savage while others couldn't help themselves but enjoy the situation Mr Abraham Joseph is in. There are two tweets which turned controversial though. One was from Demi Lovato and the other from Tomi Lahren
SO far 21 Savage memes have been my favourite part of the Super Bowl.- Demi Lovato.
This tweet from Demi Lovato received a lot of criticism. People didn't get why she was happy about someone being deported. As she is recently from rehab, people became all mean and started saying all bad things about her and her history with drugs. It got to the point that she deleted her twitter account. There were some famous people who replied to this tweet, one of them being Wale. This is what he had to say: "Why is somebody freedom funny … I don't get the joke" Thinking that would stop there, Demi replied saying, " Wale just salty I never replied to his desperate tweets years ago." Wale being the good person he is, replied by saying, "Still ain't gon disrespect you .. still praying for you Demi. Glad u seen my old tweets. Hopefully you seen the ones providing comfort and prayer when you were down. I don't kick people when they down. Go queen."
I got one, two, three, four, five, six, seven, eight ICE agents ready to deport ya.- Tomi Lahren
She was trying to be funny be using 21 Savage's lyrics against him in this situation. These are the lyrics to the song Bank Account where he says, " I got one, two, three, four, five, six, seven, eight M's in my bank account. There was obviously another famous person to reply to this. This time it was Cardi B's turn. She said, "Don't make me get my leash." This goes back to when the two of them had another twitter confrontation where Cardi B told her, "Leave me alone I will dog walk you."
Apart from that, many trap artists showed and are still showing love and support to 21 Savage for his current situation. There are memes that have been circulating since the situation happened. Below are a couple of those memes.
This is from one his songs where the person who made this meme says when 21 Savage said he shooters in all red, he meant the redcoats which are solders from British. People are just plain creative or just very idle.
Still another meme from his lyrics where they are saying when he was describing a five foot five lady, he was actually talking about the queen.
Everyone in shock after they discover 21 Savage is from the U.K.
This is from the Simpsons. Over the years, the Simpsons has been accused of correctly predicting things before they happen. So the above picture shows they predicted this also.
So from the article, do you think 21 Savage is British or American? Has the article been able to highlight all the news concerning the matter? Leave your views on the comments section about which nationality you think 21 Savage is.
READ ALSO:
Top trending Migos songs 2018-2019
Scoop explains why Emtee won't be the future of local Hip Hop
Source: Briefly.co.za