On Friday morning, the country experienced an unforeseen tragedy. Nobody expected what happened at Hoerskool Driehoek could happen. I guess that is how tragedies are, nobody thinks they would happen until they strike. The country, the high school and those affected are still sad after the unfortunate turn of events.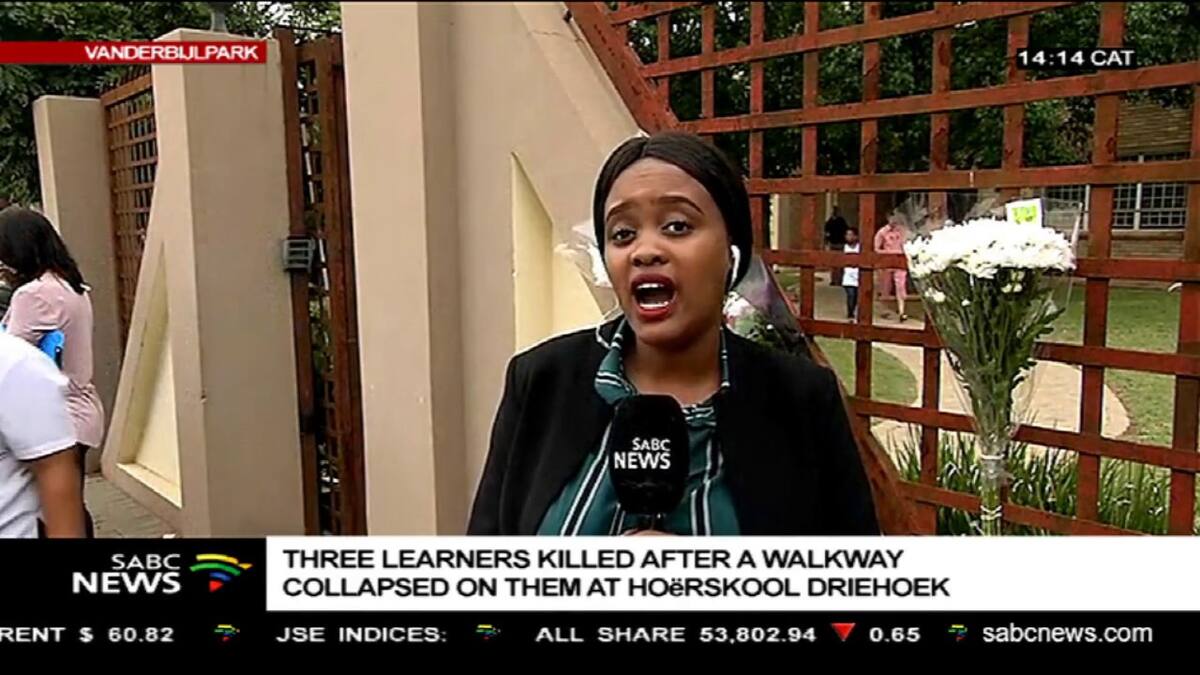 For those of you who don't know what happened, you must be living in a very deep hole. That should not worry you, we at Briefly team are here to keep you informed. It started just like any normal day for students at Hoerskool Driehoek School, unfortunately, it wasn't going to be just an ordinary school day.
The incident
Hoerskool Driehoek is a school located in Vanderbijlpark in Gauteng province. A few minutes past 8:00 is when all this happened. A walkway connecting the school's administration block to the classes collapsed. It did so trapping over twenty students. This was met with confusion around the school as nobody is ever prepared for such happenings. People ran from everywhere to try help deal with the situation. As not everyone is experienced in dealing with such a situation, all others could do is just stand and watch. The students below the rumble were screaming for help. They were in pain and were in dire need of assistance.
The incident left a lot of destruction and it is even sad to say it also caused loss of life. Three students died at the spot. Another student died when he was receiving treatment. Over twenty students have been left with injuries from the tragedy. Some of them will never be the same again and definitely will never face life the same way as they earlier did. This was an absolute nightmare for parents. Nobody sends their children to school expecting to hear of such news. Teachers were also affected by the incident. The school had to organize counselling so that those affected could get better help.
The aftermath
Every day, we as human beings are slowly going further from the grace of God. Why would I say this you ask? After such a day, you would expect people to offer words of condolences and words of encouragement. Such an incident should bring people together rather than divide them but that was not the case for some people.
READ ALSO: A school bus carrying 40 children has collided with a truck in Diepsloot, JHB
A Facebook user by the name Siyanda Gumede said he was unmoved by the pupils' deaths as this would eliminate "three future problems" from the world. Yes, I know you are also in shock as I am when I first came across this. A human being with a heart and blood flowing in their veins actually sat down in front of their computer and typed something that said that. Normally such a comment would receive so much hate from everyone. It did receive hate and criticism but not from a one, Lindsay Maasdrop.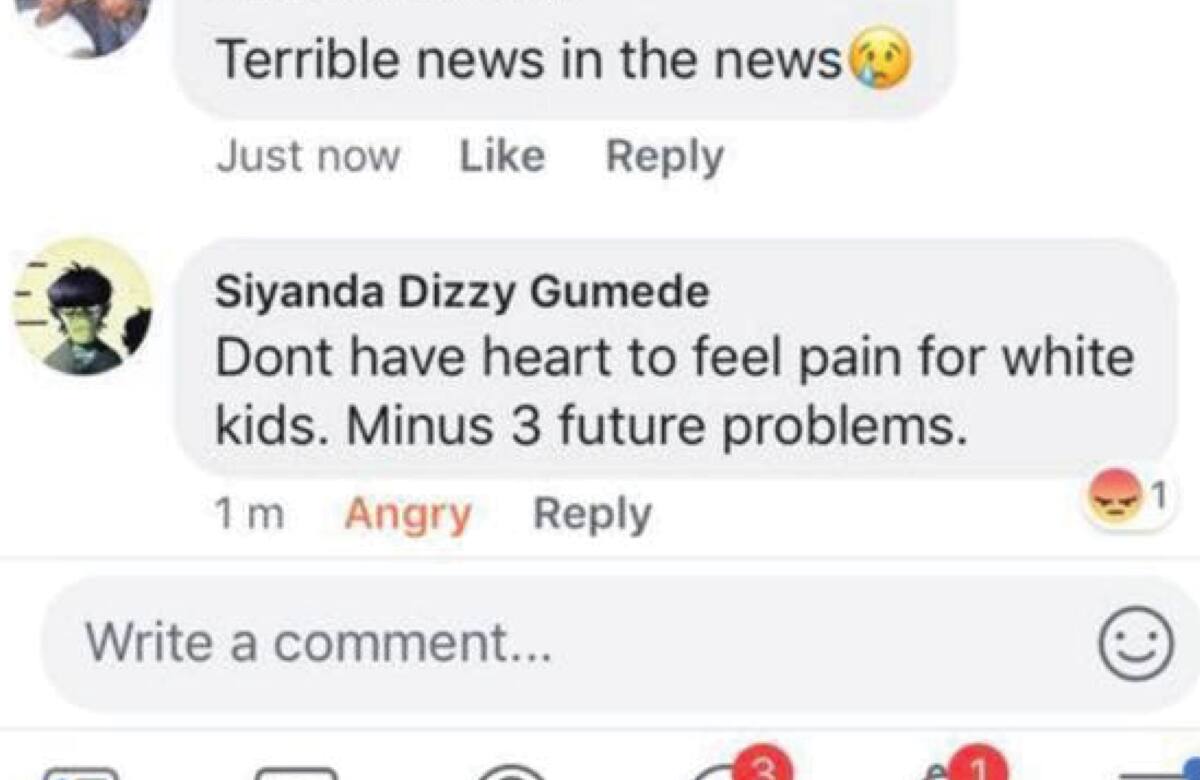 Lindsay Maasdrop, who is the spokesman of BLT responded by agreeing with what Gumede was saying. He posted a comment that read, " God is responding". He went on to add the following comment. " Why should we frown on the ancestors' petitions to punish the land thieves including their offspring." It then became clear that these two people believe that the incident was a punishment from the ancestors and not a tragedy as we are all seeing it.
You can be sure this comment did not go without raising a lot of eyebrows. The South African Human Rights Commission (SAHRC) were among the first people to respond to the comment. Gail Smith who is their spokesperson said that the comment was insensitive, offensive and not to forget, inappropriate. She said that the comment does not align with the ideas and aspirations our constitutional democracy. She was truly right for saying this. Our constitution advocates for unity but those comments were not promoting unity in any form. Gail continued by saying, "Grief cuts across race, class, gender, sexual orientation, religion, nation and culture."
Solidarity, on the other hand, believe that Maasdrop committed a criminal offence and he deserves a heavy penalty for his actions. Solidarity said that they had already instructed their lawyers to draft a court application against him. They still weren't done with BLT the party. They said that they would review the complaint that they have earlier made about the party to the Electoral Commission. They believe BLT as a party promotes racism and thus should not be allowed to take part in the next general elections. Democratic Alliance (DA) and Freedom Front Plus hold the same opinion.
What do you think about those comments made after the Hoerskool Driehoek tragedy? I honestly think apart from whichever legal actions that might be taken against Lindsay Maasdrop and Siyanda Gumende there is still an underlying problem. This is because I am sure they have their supporters or rather people who agree with them. This then brings the question: Have South Africans forgiven and forgotten the sins of the past to each other? Leave your views about the matter in the comments section.
READ ALSO:
Source: Briefly.co.za