List of the newest Gqom music 2020/2021! Check it out here!
We are only into the first month of 2021, and many fans are already hungry for the most recent list of Gqom music. If you thought that the list of new Gqom songs released in 2020 is incredible, wait until you get hold of the sizzling hot list of Gqom songs already released in 2020-2021.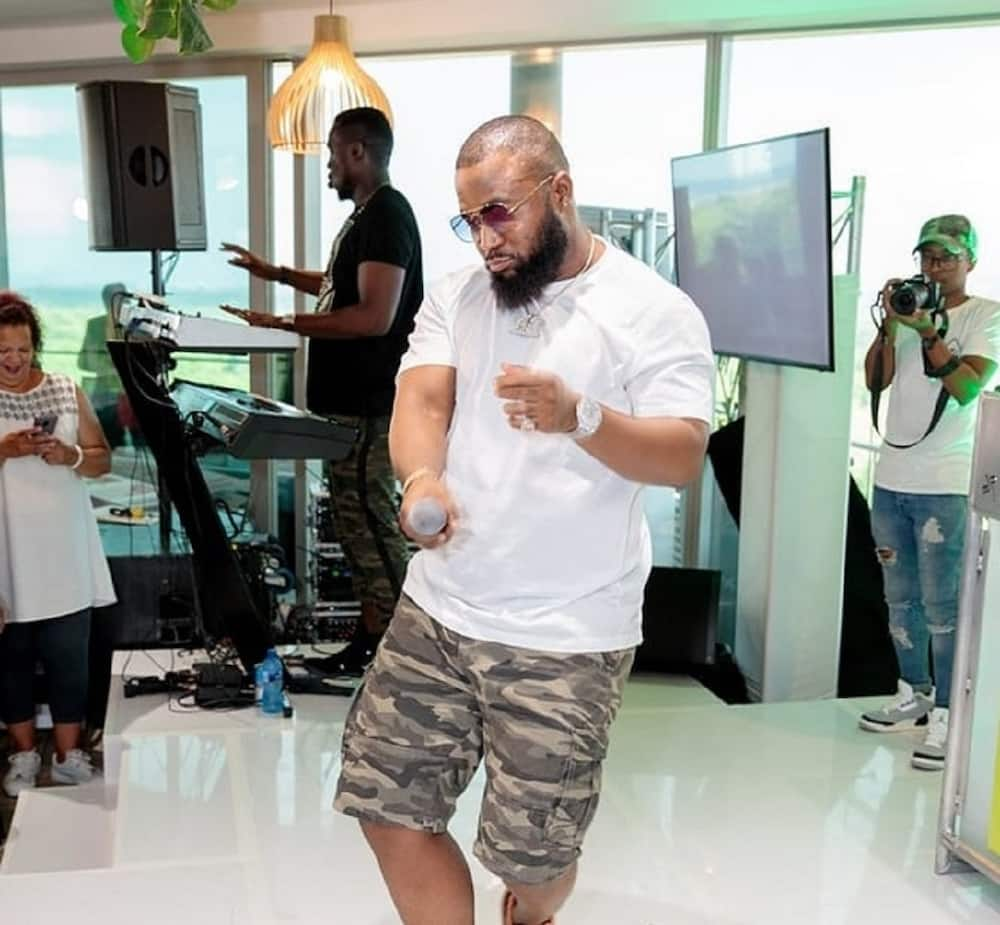 What does GQOM mean? The word is derived from an onomatopoeic combination of click consonants in the isiZulu, meaning a hitting drum. This genre of music, which is a delicate blend of Durban kwaito and house sub-elements, has undoubtedly taken the music industry by storm in recent years. It is famed for its hard-hitting, heavy, and spellbinding beats, which are very addictive to listeners.
Gqom hit songs that will keep you going in 2021
The sensational Gqom dance beats are not only trendy in the Southern part of Africa, but they have also managed to make a serious impact in other parts of the continent and the rest of the world. The seductive beats are more like an anthem, which gives the listener no option but to stand up and shake a leg.
Last year, many new Gqom artists shot into the limelight and kept the audience dancing to their hot Gqom songs 2020. Apparently, producers did not go to sleep. They have been quite busy in the kitchen, cooking even more mouth-watering hits. On the other hand, artists have adopted some of the best cutting-edge Gqom beats. Therefore, if you are on the lookout for the new Gqom hits in 2020-2021, you are in for a treat with the list below.
1. MFR Souls - Amanikiniki (Official Video) ft. Major League Djz, Kamo Mphela & Bontle Smith
Amanikiniki's official music video was published on YouTube on 14th August 2020. So far, it has attracted over 11.3 million viewers. The clip is 3.37 minutes long, and you will find the song in numerous Gqom mixtapes.
2. Nomcebo Zikode - Xola Moya Wami [Feat. Master KG]
Xola Moya Wami official audio was published on 21st August 2020. It is 3.40 minutes long and has been watched by over 6.4 million people. It is under Nomcebo's debut album, Xola Moya Wam'. This is one of the Gqom mp3 songs that you should have on your device for incomparable entertainment.
3. Focalistic Ke Star ft Vigro Deep
Ke Star is Focalistic's Platinum single featuring Vigro Deep, from the Sghubu Ses Excellent album. The official music video premiered on 18th September 2020, and it is 4.30 minutes long. The video has over 3.4 million views.
4.Busiswa - SBWL (feat. Kamo Mphela)
Busiswa's official music video was published on 4th September 2020. It is a 4.14-minute long video. So far, it has attracted close to 3 million views.
5. Bella Ciao (feat. Kabza De Small, DJ Maphorisa)
Released on 4th September 2020, this hit song was published on 11th November 2020 on YouTube. It is inspired by the main song on Money Heist series, and the Gqom song has attracted over 2.4 million views to date. Other than Kabza De Small and DJ Maphorisa, Bella Ciao features the talented artists Tyler ICU, Nicole Elocin, Austin Baloyi, Kabelo Motha, Themba Sekowe, and Nicole Tafadzwa Chigariro.
6.Babes Wodumo ELamont ft Mampintsha & Skillz
The song premiered on 24th 2020on YouTube. It is 4.08 minutes long. So far, over 1.1 million people have watched it.
7. Mshayi & Mr Thela - Iparty ft. T-Man
On 3rd January 2020, Iparty audio was published on YouTube. It has attracted over 1 million views, a clear indication that it is worth listening to. The video is 6.05 minutes long, while its official video that was published on 3rd November 2020 is 4.37 minutes long with over 200k views.
8. Dj Tira Feat. Nomcebo Zikode, Joocy & Prince Bulo - Nguwe (Official Music Video)
This is one of the famous Dj Tira Gqom songs. The official music video of Nguwe premiered on 20th November 2020 on YouTube. It is 4.36 minutes long and has close to 1 million views. It was taken from Dj Tira's 21 Years Of Dj Tira EP.
9. Nomcebo Zikode - Baya Buza [Feat. Bongo Beats]
Like Xola Moya Wami, Baya Buza is in Nomcebo Zikodes debut album, Xola Moya. The official audio was published on YouTube on 21st August 2020. The 4.06 minutes clip has attracted over 574k views, and to enjoy the music online, click Gqom download option for this song.
10. Mshayi & Mr Thela - Abathakathi (feat. Rhass)
Mshayi & Mr Thela Abathakathi was published on 9th November 2020 and has attracted almost 16k viewership. However, the 6.15-minute version of the song by Mshayi & Mr Thela featuring Rhass was published on 17th December 2020 and has been viewed by over 43k people on YouTube.
11. Emaphupheni ft. Cooldown and Triple S – Collunech
Released on YouTube last year, this song promises to be a huge Gqom hit. It features excellent female vocals that blend well with the latest Gqom beats. The hard-hitting beats are highly danceable, which makes this banger one of the songs that will keep revelers on their feet throughout 2020.
12. Avee no Dura (Bathathe Fam), featuring Merra no Mafia (Ithemba Lethu) – [Our Hope]
Released on YouTube on 17th January 2020, this is also another new Gqom banger that is set to go places this year. For those who would like to have something tenser, yet laced with a subtle sensual vibe, this is the music for you. The beats in the song are artistically amazing and spellbinding, which goes on to confirm the alluring uniqueness of this genre of music.
Other Gqom songs that you must listen to in 2021 include
GQOM Tera- Menzi Mabizela an Ecko Bazz
uBiza Wethu (Wonderland)
Citizen Boy - Mzansi ft. ANT the Artist & Simore
Griffit Vigo - I Am Gqom
Mikem Cherc - Amapiano 20Plenty
Master kg- zanda zukuza love you as you are ft Mr brown
Tipcee ft Joejo - Gqom music Fakaza
Dj Tira ft. Beast & Tipcee - Makoya Van Best
Mr. Thela - Sula'ezonyembezi (Break Down Melodies)
LaSoulMates ft. Oskido and Busiswa – (IStory)
Sho Madjozi – John Cena (A Colors Show)
DJ Tira Ft. Joocy – (Thank You, Mr. DJ)
Master KG ft. Nomcebo – Jerusalema
Master KG - Di Boya Limpopo FT ZANDA ZAKUZA AND MAKHADZI
DJ Vitoto ft. Moonchild Sanelly – (Online)
There is no doubt that the above Gqom hits, done by some of the most celebrated Gqom artistes in South Africa, are just but the tip of the iceberg. Barely into its second month, the year 2021 promises to be a year in which this fast-rising genre of music will make huge strides and soar to totally new heights in the global music industry.
READ ALSO: Top 15 South African songs 2020-2021
Briefly.co.za shared the top 15 South African songs 2020-2021. SA has some of the most celebrated African music artists ruling in their genres, such as Cassper Nyovest, Black Coffee, and DJ Maphorisa. Some South African songs released between 2020 and 2021 have received many positive reviews with millions of views on YouTube.
Mr. Brown Thandolwam Nguwe feat Makhadzi & Zanda Zakuza had been viewed by close to 16,000 in less than a month of its release. Mr. JazziQ Aya'loya Ama'neighbour ft. Killer Kau, Reece Madlisa & Zuma was published on YouTube on January 15th, 2021, and has over 184,000 views.
Source: Briefly News