10 best Rebecca Malope songs ranked
What are Rebecca Malope most famous songs? The South African award-winning gospel singer ranks top as one of the best-selling gospel artists in the country and beyond. For this reason, the celebrity has plentiful pieces of music which are not only sensational but also uplifting to her listeners. With more than three decades of a successful music career, there is indeed something interesting about Rebecca Malope songs.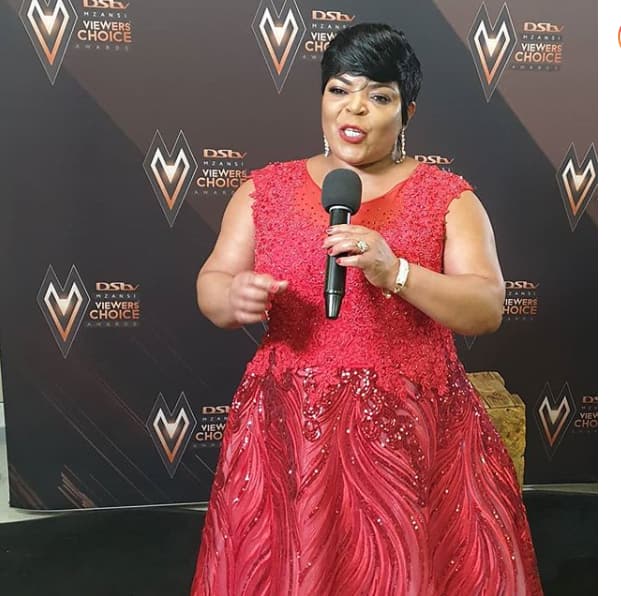 Let us first check the facts! Why is Rebecca Malope famous? And how old is Rebecca Malope? The 50-year-old vocal musician has built a name for herself as well as shaping the South African gospel industry for the better. Better known as "The African Queen of Gospel", Rebecca is unstoppable in her music career, which is increasingly spreading across the borders. Batsogile Lovederia Malope continues to inspire souls through her vibrant gospel music career which has seen her sell over 10 million albums across the globe.
READ ALSO: 10 best Sinach songs 2018-2019
10 best Rebecca Malope songs of all time
Rebecca has released over 35 albums with a blend of several hit tracks. It is no secret that almost every one of her works conveys mind-blowing messages running deeper into the hearts of her fans. Here are some of Rebecca's top hit songs which have attracted the highest reception from her extended base of loyal fans.
1. Ngibe Muhle Nam
Ngibe Muhle Nam is among the most popular Rebecca Malope songs on YouTube, garnering an excess of 2.57 million views. The musician released this Christian gospel hit in 2005 under the album Siyabonga which did exceptionally well. The local dialect musical is entertaining enough such that non-south Africans can fluently relate to it through its musical rhythm. Malope released this piece of music in praise of her Savior Jesus who tenderly called her while she was lost. The artist further proclaims herself ready for the calling following God's cleansing. Malope also recounts her homelessness before meeting Jesus who took away her sins. The track is a narration of her struggle in sin and Jesus' ultimate call to ministry.
2. Uthando Lwami
Rebecca Malope Uthando is an uplifting praise and worship music from its lyrics to the relaxing beats. Malope released this track in 2009 in a Live at the State Theatre, and it went viral afterwards. In the video that has garnered close to 1.1 million views, she joins a group of worshipers in delivering this emotional jam which many people identify with in times of tribulations. Malope declares her faith to the lord both in the times of sadness and happiness. She acknowledges her lacking in confidence and calls upon God's help in her life. Listening to the Uthando Lwami will make you want to rewind it as you sing alongside her gifted voice.
3. Ukuzenza
It is now almost 10 years since Rebecca dropped this gospel hit music in 2009 under the album Uzube Nam. With more than 156k views on YouTube, Ukuzenza is undoubtedly one of her most successful songs. Malope pleads for God's attention to her struggles through prayers and asks Him for enduring strength. Her undying hope is that God will not let her down even as she contests with her ragging enemies. Malope craves for God's spirit and touch even to the answering of her pleas. She insistently sings for the restoration of her strength to succeed in her journey. Listening to Ukuzenza uplifts one's spirit and revitalizes a weary heart.
4. Thank You Lord
Thank You Lord song was released in 2009 and broke its perimeters as the most listened track of the time. The jam is one of several other hit tracks in the album Shwele Baba which are still doing exceptionally well. The musical has garnered a viewership of more than 1.8 million on YouTube, earning its composer and singer lots of credit. Thank You Lord restores hope to the brokenhearted and those discouraged in life to welcome the Lord. The track picks up with a praise alarm which recognizes God's gift of life.
5. Bless The Lord
Rebecca Malope insistently sings praises on God's holy name. Her composition of Bless The Lord appeals to many listeners, attracting a viewership of more than 785, 000. She exploits all her potential and capacity to uplift her creator, daring herself not to forget God's righteousness. In her memory is the voice of her prayerful and affectionate mother who often asked God to lead her children even when she will be gone. Malope sings further about God's forgiveness and the healing of sicknesses. Like her mother, Malope dedicates herself to a lifelong duty in God's work through praise.
6. Look At Me Lord
With more than 1.53 million views on YouTube, there is no doubt that "Look at Me Lord" is a viral song. Malope sings about her darkened heart without God and goes ahead to call on God's cleansing. She pleads for renewals and calls on the heavens to accept her. She kneels in the submission of her soul to the lord for completion. Further, Malope raises her hands tearfully and submits herself entirety to the service of the lord.
7. Why Me Lord
Malope released this heart touching Christian gospel melody under the album Ama VIP in 2014. It is interesting how much the song was successful, as it has achieved about 31, 000 views on YouTube. In the song, Malope questions God's mercy which she considers undeserved. In her defense, she feels unworthy and insufficient for God's infinite kindness and love in her life. Malope reciprocates God's incredible love by placing her soul under his rule and care. Even so, she does not find it enough for her Lord. She regrets spending a great part of her life away from the Lord but gratefully hands her life to the Lord as soon as she recognizes her erring life.
8. Let Me Come To You
Malope addresses Jesus as her comforter in this sensational melody that earned her more than 435K views on YouTube. It is a recognition of Jesus's shameful and painful death at the cross, and Malope feels encouraged amid overwhelming tribulations and trials. The Calvary experience not only strengthens her but also heals her wounded and bruised soul. In her experience, Malope recognizes the power of resurrection as the sole motivator in her life. In the ending of this sweet gospel composition, Malope pursues the name of Jesus and strives to receive God's pardon.
9. Don't let me die
In the song, Malope sings asking God to spare her from death by restoring her strength. In so doing, she is hopeful that God will answer her prayers for she does not know what to do next. As she confronts her enemies, Malope prays for the Holy Spirit to win the battle for her. The song is a heartfelt prayer that recognizes God's helping hand against death even when the devil is on the rise. Malope only believes in prayers and is never backing down but lies in wait for God's healing touch. With more than 383K viewership on YouTube, the song is arguably one of the best featuring Tshwane Gospel Choir in the album Live in Concert, which was released in 2012.
10. I'll Bide My Time
If you are looking for a relaxing gospel song, then join other 287.8K viewers on YouTube and you will uplift your soul for the Lord. Rebecca Malope released this passionate worship song that features Thembisile in 2009 under the album Live At The State Theatre. The artist passionately seeks God's attention to her prayers and burdened soul. She hopes that Jesus will take up her pleas and speedily meet her lacking. It is Malope's deepest desire to receive God's touching even to her spiritual liberation.
READ ALSO: List of all Mafikizolo songs ranked
No musician of her time matches Rebecca Malope songs which are exceeding becoming prevalent in worship centers. To listen to your favorite song by this artist, do not hesitate to download Rebecca Malope songs mp3 on your mobile device and enjoy them anywhere at any time. The South African singer has explicitly exploited her talent in God's work, a part of the reason why her gospel ministry is a huge hit. Which is your favorite song in Rebecca Malope playlist?
READ ALSO
Top trending Migos songs 2018-2019
Best Migos songs ranked
List of all Amanda Black songs ranked
List of all Brenda Fassie songs ranked
List of all Tasha Cobbs songs
Source: Briefly News