There is no way you can talk about action movies without throwing the name Liam Neeson into the conversation. He is one of the exceptional talents we have when it comes to action movies. With movies like Taken, Run All Night and The Commuter under his name, there is no reason for him not to be loved. However, this week he has been receiving less and less of that love.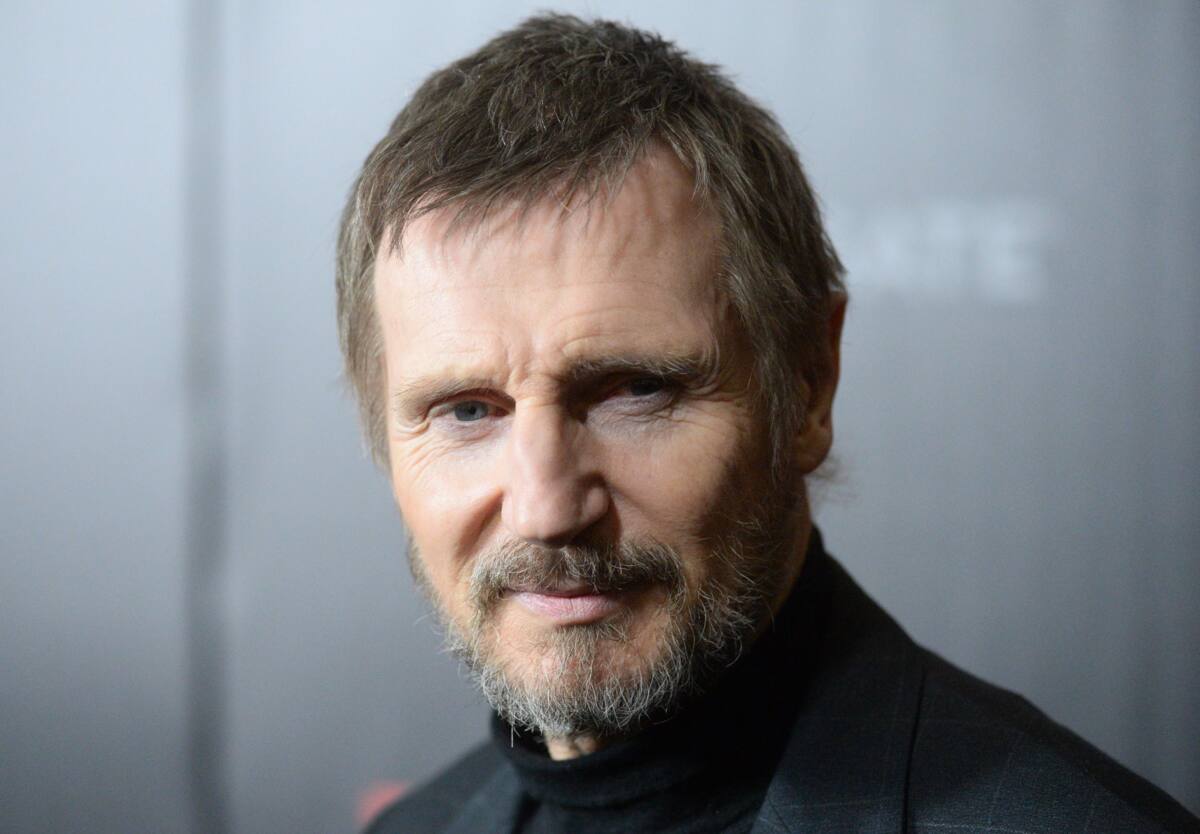 It has been somehow a hard week for Liam Neeson. But if he is even half the person we see on the screens, then he should be able to come out of it alright. Why has it been a hard week for him you ask? This week after an interview he had, he ended up being termed as racist according to some of the people who came across the interview.
The interview
Liam Neeson had an interview with The Independent. The interview was about promoting his 2019 movie, Cold Pursuit. The movie revolves around a father trying to get revenge after the son is killed. So the interviewer asked him if that is something that has ever happened to him and he said yes.
Sometime in the past, a friend of his was raped by some person. Liam being human like all of us was angry after what had happened. He tried to ask the friend what he looked like and the only thing the friend could remember was that he was black. This is where it gets worse. After hearing this, it was as if he became angry with people of colour.
For a week he says, he would go up and down the streets. He would concentrate on streets that have a lot of black people. He would park near a pub and just stand around and just hope that some "black bastard", according to his words would come out of the pub and have a go at him so that he would kill him. He was walking around with a makeshift weapon. He said that that is one moment he is not very proud of. When asked where he was going, he would say he was just taking a walk. He had to stop himself and actually recognize he was wrong for wanting to do that. He went on by saying that the period was a very trying time for him. He said it was during this period that he learned about the "primary need" for revenge.
READ ALSO: 15 best Idris Elba movies ranked
He decided to go for help. He is a very strong Catholic Christian. He went to his priest to confess and talk about the matter. That actually helped him to deal with the situation. He also started taking power walks. He would take walks for as long as two hours a day. This helped him to get rid of all the bottled up emotions he had. Now he is all good.
It was very brave of him to come out over such a serious matter as this. Any other person would have never told a single soul and as long as nothing bad happened nobody needs to know all that. But not Liam, he did not even tell his family or friends, he told a journalist. You can be sure that the interview didn't sit well with most people. Soon, Liam was trending everywhere for being racist. There were people who were mad about that while there were other people who defended him for his act of courage.
Liam in another interview after him being labelled as a racist, he said he is not a racist. He said that his actions were not led by race. He said that if his friend could have been assaulted by a white person, let's say a Scot, maybe a Brit or a Lithuanian, he would have acted the same way. He continued to say that his behaviour was as a result of wanting to show "Honour" to the friend after she was assaulted. He did admit that if someone actually got into something with him, what he intended to do would have happened but luckily it didn't. He says we all pretend as if we are perfect yet deep down we all have something we are dealing with. He said he had taken that period as a learning curve.
Comments from some people
We can all be sure there are people who commented about the matter either through calling in or using social media sites like Twitter and all. Here are some of the famous comments about the matter.
Terry Crews had this to say, "I believe that every person on earth is capable of the greatest good, or unspeakable evil. Liam is just describing his fork in the road." There was a particular person who replied to Terry's tweet by saying "This is disappointing." Terry replied by saying, "I'm not defending him at all. In fact, he absolutely revealed what births a white supremacist. But what's worse is those who practice it and NEVER reveal it. His tweet had a lot of comments. You should visit his Twitter account to get all the comments.
Elizabeth Pierce has this to say, "Well, I've seen it all now. Liam Neeson admitted to going around trying to find a black person to kill because someone he was close to got raped by a black person, and the journalist spoke to a psychologist to help contextualise his racism and included it in the article? WILD."
Another tweet that had people talking was of Frederick Joseph. He said," Liam Neeson being ready to take any Black life over what one person allegedly did just shows how meaningless and inconsequential black lives are to some. Even him telling the story demonstrates a level of privilege and understating that there may not be repercussions." Those are some of the comments about the matter?
Do you think Liam Neeson is racist? Does he get a free pass because he came on his own and admitted all that he did? Whether you label him as being racist or not, we are all sure he deserves a kudos for coming out o his own. That showed a lot of courage.
READ ALSO:
Source: Briefly.co.za