Despite his serial acts of killing, it amazes a lot of people how Ted Bundy daughter Rose managed to enter the world. After about 30 years that he had been killed, Ted Bundy's story resurfaces again as a result of the recently-released "Conversation With A Killer: The Ted Bundy Tapes", a documentary series by Netflix. How did Ted Bundy give birth to his daughter? In what year was she born? If these questions and a few others are some of the thoughts that keep parading themselves in your mind, then you don't need to worry as all are answered in the following paragraphs of this article.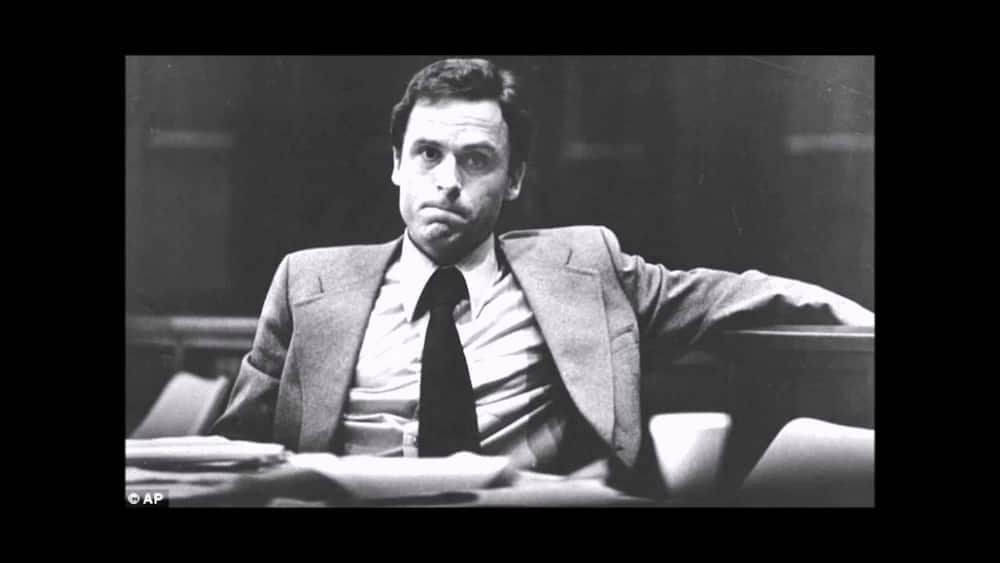 As you probably would have already known, Theodore Robert Bundy, the American serial killer, kidnapper, and rapist, to mention a few, who was born on 24th of November, 1946, was reported to have killed at least 30 women in the space of just four years. Besides all of these things that he was known for, Ted was also a dad which means before his death, he managed to father a child.
Ted Bundy daughter Rose
The name of Ted Bundy's daughter is Rose. According to the Netflix series report which was published by Newsweek, Carole Ann Boone who was Ted's wife at the time when he was still alive got the baby girl's pregnancy when she visited Ted Bundy while he was in prison on death row. Ted Bundy and Carole Ann Boone's relationship started during the period when Bundy was undergoing a trial based on kidnapping and murder case. It was after Carole Ann Boone was called over to the witness stand that the serial killer proposed to her and she accepted.
READ ALSO: Who is Sonny Bill Williams wife Alana Raffie? Her age, background, business and pics
According to the documentary by Netflix, there were few other occasions where Ted Bundy and his wife Carole Ann Boone had the opportunity to sleep with Carole Ann Boone whenever she visited her then-husband while in jail. Although, in some of those occasions, the guards caught them but they never rushed to stop them.
There are other rumours according to the Sun which surround the conception of Rose Bundy. One of which is that Boone passed an empty condom to Bundy while they were kissing which, he, in turn, filled and returned via the same method to his wife. It was reported that when she was asked in September 1981 of how she managed to conceive her child, Boone's response was that "It's nobody's business."
READ ALSO: Who is Vin Diesel's wife Paloma Jiménez? Her age, movies and photos
Ted Bundy daughter age
Based on Newsweek's report, Rose Bundy was born in 1982 which makes her to be 37 years presently. However, the Orlando Sentinel's report of the event claims that Carole Ann Boone, Rose's mother, became pregnant in the early months of 1981 and she gave birth to the baby girl on 24th October of the same year.
If Rose was actually born in 1982, it means the daughter came into the world two years after her father was sentenced to death, but if it is 1981, that makes it a year. Also, it means the daughter of the serial killer is either 37 years or 38 years today. Besides, despite the public's curiosity about the family, Boone ensured that information about herself and her daughter is kept out of the public eye.
Despite all the circumstances that surrounded her birth, according to crime writer Ann Rule, the author of "The Stranger Beside Me", she said she had heard that Rose was a "kind and intelligent young woman." Then, based on the Holiday Edition of True Crime Magazine, Ted Bundy daughter Rose is reported to have changed her name and also chosen to live a life that is hidden from the public. This, without doubt, is a result of the social stigma that the "innocent daughter" seems to be facing based on all the atrocities that her father committed before his death.
READ ALSO:
- Mzansi gushes at Tito Mboweni's selfie with 2 teens proud to meet him
- Who is Simon Cowell wife? Her name, age, son, net worth and pics
- Sundowns star forward Zwane apologises to Polokwane's Mbonani