Crime in South Africa: rate and statistics
Is it dangerous in South Africa? You may have come across crime in South Africa videos that trend on different social media platforms and wondered if you are really safe in the country. Like any other part of the world, South Africa deals with different criminal activities that make some places of the country very risky. A higher percentage of emigrants from South Africa attribute their fleeing from the country to insecurity. So, which crime in South Africa ranks highest?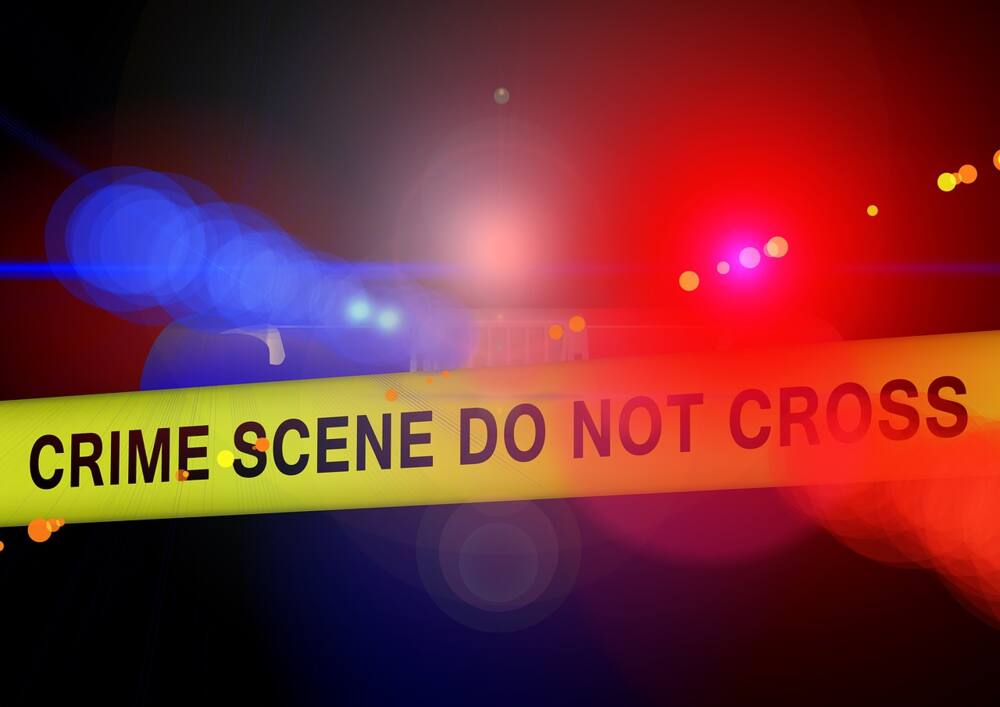 The South African Police Service (SAPS) publishes up-to-date details of crime rates and statistics in the country. It is crucial for the rate of criminal offenses in South Africa to be monitored so that policies and reforms are done based on correct and updated data in order to mitigate the situation. SAPS last released the official report on the nation's crime status in September 2018, and the report covered the period between April 1st, 2017 and March 31st, 2018.
READ ALSO: A peek inside the prison where prisoners live like kings
Crime in South Africa: rate and statistics
Which criminal activities rank top in South Africa? In comparison to most nations, the rate of murders, rapes, assaults, as well as other violent crimes is very high in South Africa. Here is the detailed breakdown of community-reported serious crimes in South Africa 2018 as well as criminal offenses detected as a result of police actions .
Murder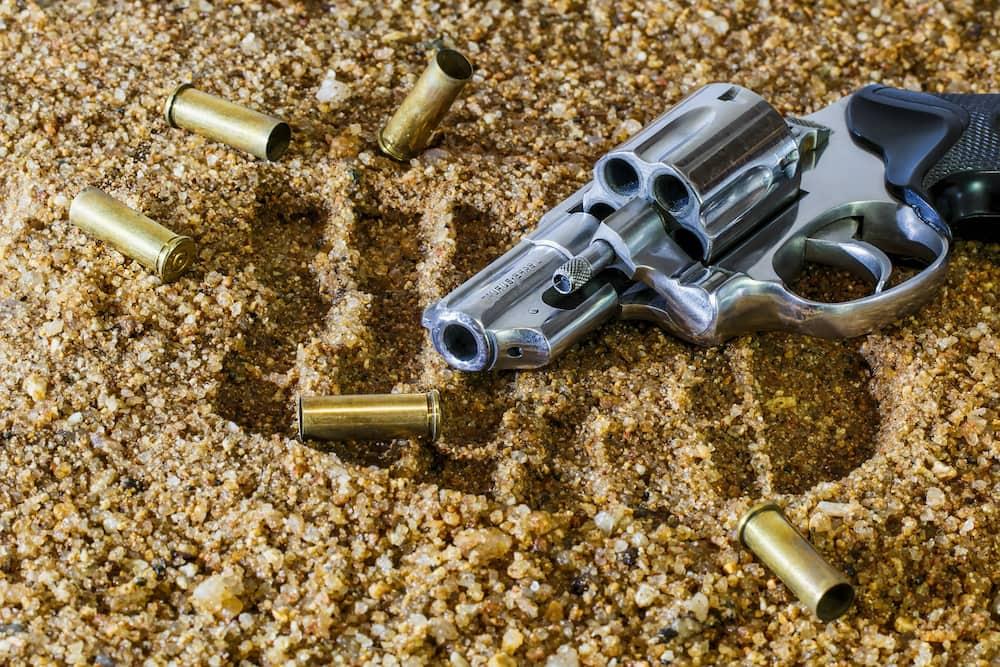 According to South African law, an offense qualifies as murder if you kill someone unlawfully and intentionally. In the latest report for 2017/2018, SAPS reported that there were 20,336 murders, which represented an increase of 1,320 from the previous period. Aside from actual murders, the police also reported 18,233 attempted murders for that period compared to 18,205 for the previous period. The report also includes some sub-categories, which analyze things like the murders of women and children. In the 2017/18 period, the murders of women and children accounted for 19.3% of the total murders.
Sexual offenses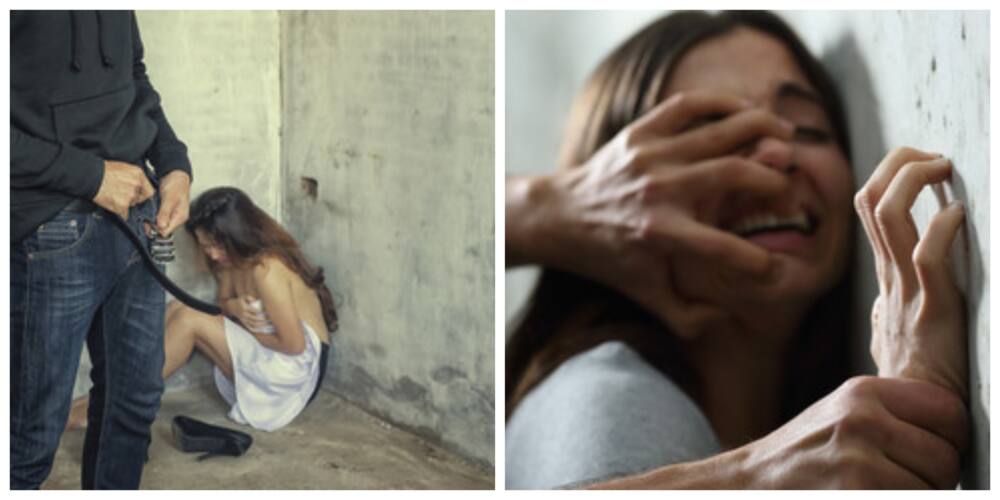 This category includes compelled rape, incest, statutory rape, grooming children sexually, sexual assaults, and bestiality. The period 2017/18 had 50,108 sexual crimes, which was an increase of 448 from the previous period. Of the activities that count as sexual offences, rape was the most common one with the category accounting for 40,035 of the 50,108 sexual offences reported. Unfortunately, this data may be incorrect because of the massive underreporting of sexual offenses in the nation.
Residential homes burglary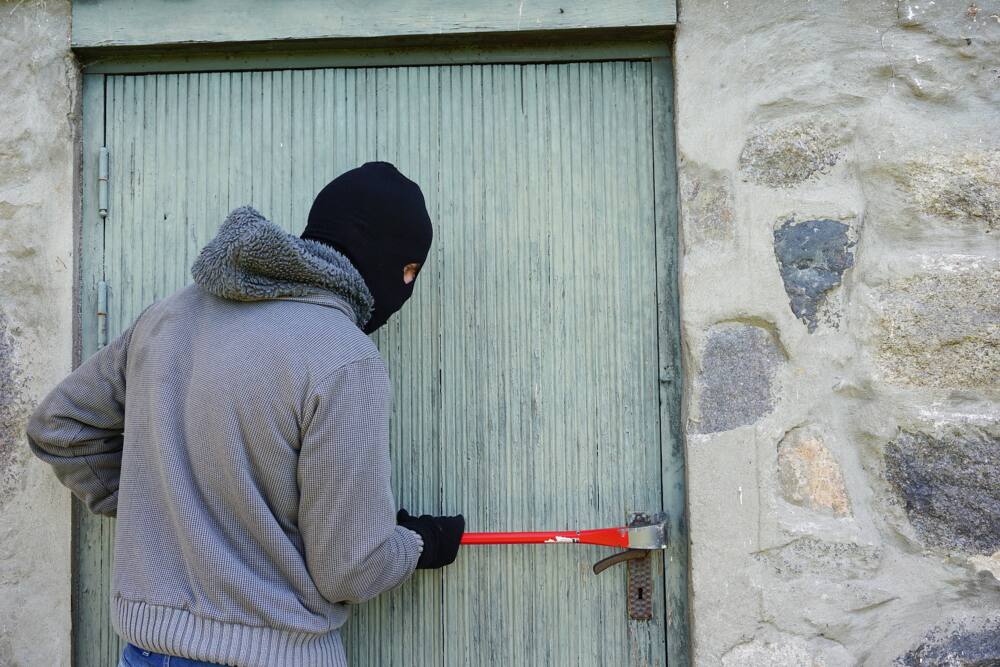 This category was actually a serious crime in South Africa in 2018, which is why it was the most feared. Think of it this way, how would you be if you felt unsafe in your own house? This offense is defined as someone breaking into a building unlawfully and intentionally. On average, about 625 houses were burgled every day. In total, there were 228,094 cases of house burglaries reported compared to 246,654 of 2016/17. According to a survey, a little over half (52.8%) of the burgled households deemed the police incapable and so chose not to report the activities.
Assault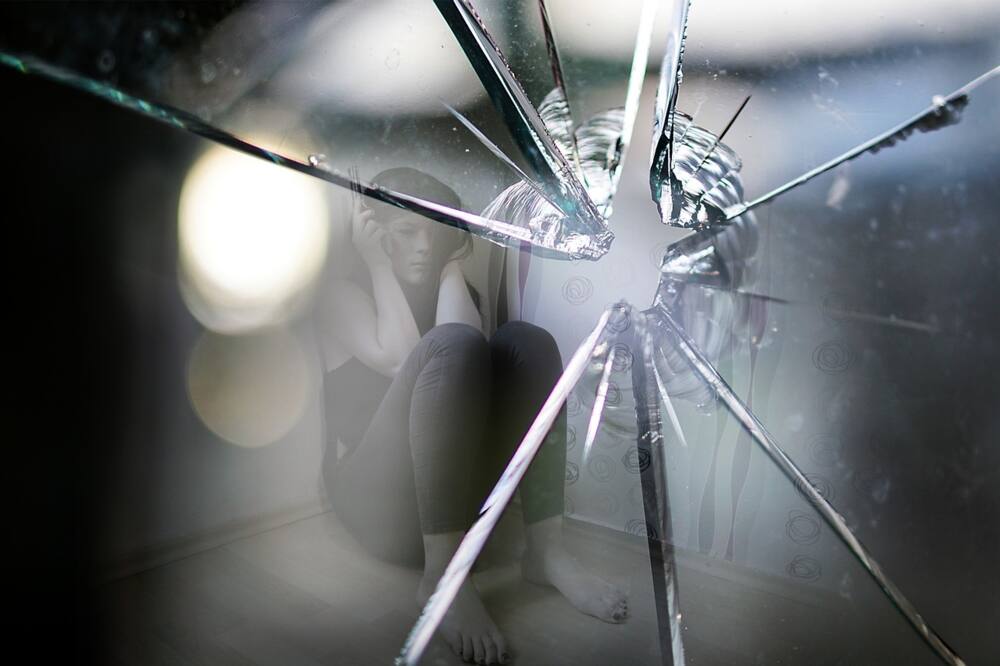 There are two types of assault: common assault and assault with the intent of causing serious bodily harm. Surprisingly, common assault was the less common crime with the latest report showing that there were 156,243 common assaults. There were 167,352 reported cases of assault with the intent of causing serious bodily harm. Interestingly, in both cases, the figures represented a decrease from the previous period. Common assault reduced by 207 while the other category reduced by a bigger margin of 3,264.
Robbery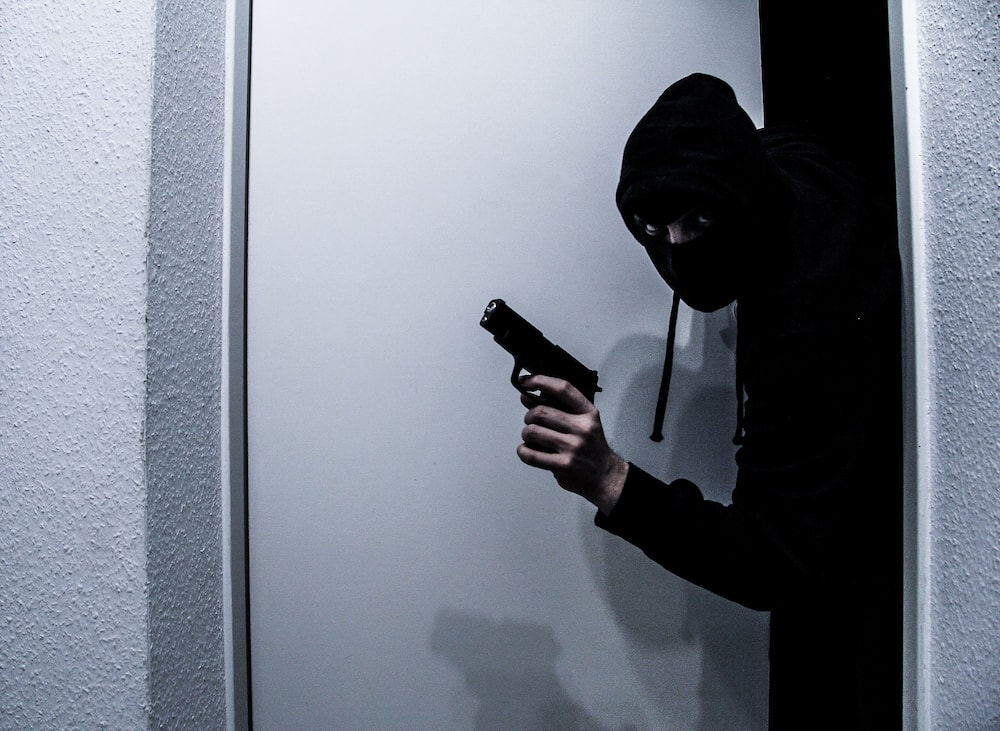 Three major sub-categories are in this category: common robbery, house robbery, and aggravated robbery. This type of crime in SA represented a significant decline from the 2016/17 period. Of the three categories, the most serious is probably aggravated robbery, which involves a gun or another type of weapon. There were 50,730 common robberies recorded in the latest report, which was a decrease of 2,688 from the previous report. The other two categories, house and aggravated robberies, had 22,261 and 140,956 cases reported respectively.
Other criminal activities
Obviously, there are way more types of criminal activities in the country than can be covered here. However, the following table should give an indication of the numbers for some of the other offenses not covered. The detailed report is on the SAPS website. A positive change means an increase from 2016/17 while a negative one means a decrease.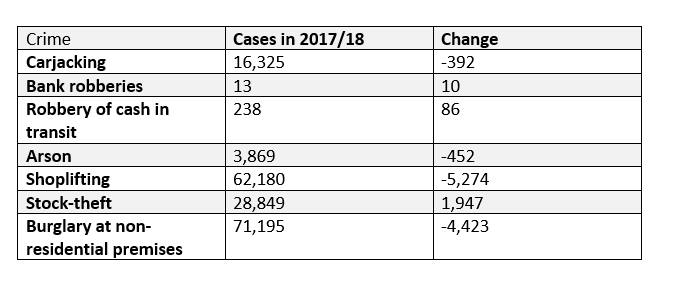 Overall, cases of contact crimes were 601,366 (36.2%), property-related offenses were 507, 975 (30.5%), contact-related criminal activities were 115, 361 (6.9%), and other serious crimes were 438, 113 (26.3%). 1, 622, 815 (79.3%) cases fell under 17 community-reported serious crimes, while the remaining 20.7% were crimes detected as a result of police action.
READ ALSO: What is South Africa's murder capital?
Based on the above breakdown of crime in South Africa, is South Africa safe for tourists? Is it safe for residents themselves? It is important for all residents to be on the watch out and report any criminal activities that they witness. This way, policies that will help to permanently resolve the criminal activities will be established, and there will be a considerable drop in the crime rates in SA.
READ ALSO
Bosasa scandal and arrest - everything you need to know
Video shows police van 'being used to move personal belongings'
How to get police clearance South Africa?
Is prophet Bushiri arrested?
What happened to Jussie Smollett?
Source: Briefly News