It may have come as a surprise when Bosasa directors were arrested last Wednesday due to corruption case. Contrary to what many think, this is not a persecution of whistle blowers, considering that the same bosses had appeared before the state capture commission with evidence on what was going on. On the other hand, the arrest of the top executives of the correctional services is as a result of evidence gathered through the 10 year period of investigation. This arrest should have happened much earlier but due to bribes given to top prosecutors as well as external political interference, it was delayed.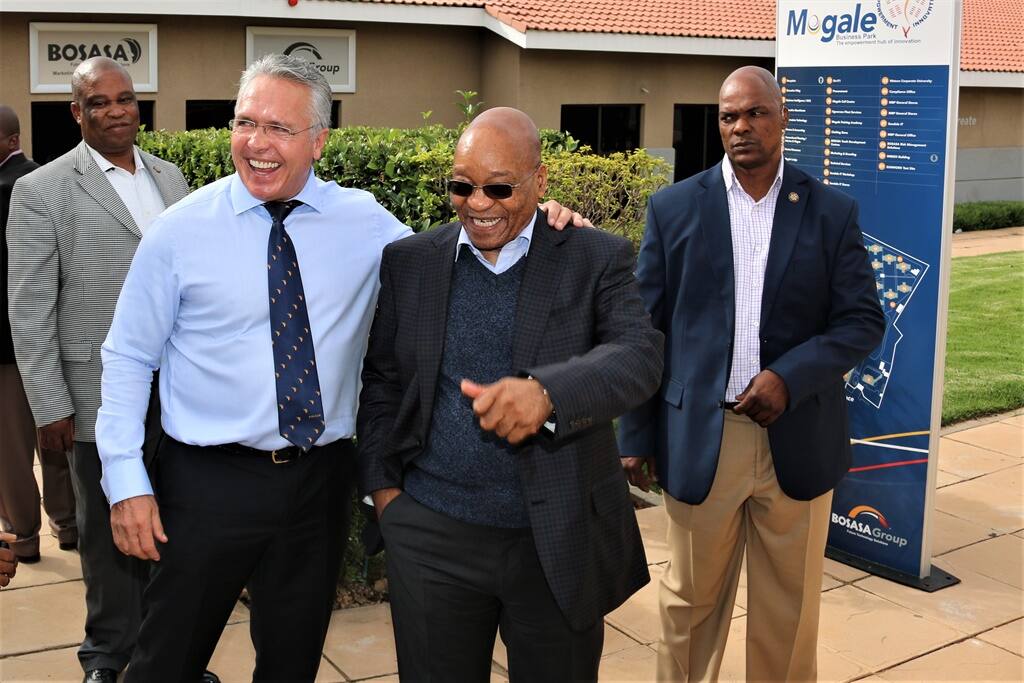 It may come out as a bias considering that it was not long before Bosasa directors provided their own evidence, it is believed that it could be a tactic used by prosecutors to guarantee the acquiring of necessary evidence to bring the Bosasa cliques to book.
What is Bosasa?
Bosasa is more commonly known as African Global Group. What does Bosasa do? The company's website says they specialize in SMART integrated management solutions. They mostly focus on provision of services, renewable energy, human capital development and manufacturing sectors.
Shocking turn of events in Bosasa corruption case
Inasmuch as we try to make sense of the recent arrests, it still comes as a shock to many since Agrizzi and Van Tonder's willingly gave their explosive account of events before the state capture commission of inquiry. The arrest of the two, together with Patrick Gillingham, one of the financial heads at the correctional facilities still shocks many because it was unexpected. The three were arrested and arraigned in the Pretoria commercial crimes courts.
Also charged alongside the three was Frans Vorster, the senior manager of Bosasa as well as Carlos Bonafacio who is a staff member at Bosasa. The two went to court on their own volition as participants. They were each released on a bail of R20,000. The other person that appeared on the charge sheet but was not present in court is Linda Mti. He is a former commissioner at the correctional services commission. It is yet to be known if he has been officially arrested.
READ ALSO: Gwede Mantashe invites media to his homes in bid for transparency
Unanswered questions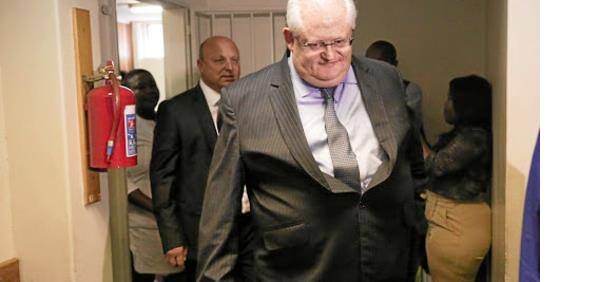 While it may seem unfair for Van Tonder and Agrizzi to have been arrested after they had the courage to come forward and report their bosses, there are numerous questions that keep emerging. It puzzles why the two were arrested and not their boss, CEO Gavin Watson, who was still free. Close to these questions follow the most controversial one being why ministers and other government officials were still free. It would be expected that the likes of Gwede Mantashe and Nomvula Mokonyane would be charged too since they were implicated in the testimonies.
Possible answers
With so many questions coming up, the only probable answer would be that finally, a prosecutor with guts to face corruption by the horns came on board. This was after the appointment of a new prosecutor in 2018 who became the lead in the case. Peter Serunye is a veteran commercial crimes prosecutor who was brought in on the case. He is known for his boldness on corruption cases. He has brought famous people to book including North West ANC leader, John Block whom he ensured was brought to justice on issues of corruption. The deputy prosecutor who is based at the Kimberly NPA's commercial crime unit ensured that John Block got 15 years sentencing. After a long process of court cases and procedures, Block ended up offering himself to the correctional facilities in November 2018.
It is therefore believed that Serunye will be instrumental in bringing down the powerful faces behind the Bosasa decade-long saga. The case seems to be headed in the right direction since in just 3 months a good number of officials have been arrested. In the coming days, it is expected that two more men will be arrested in elation to the case.
Why was the boss spared?
One may wonder why the CEO seems to be off the hook. Well, the arrests already made are based on the 2009 investigations following the special investigating unit report. While this report may have made recommendations for the Bosasa officials to be charged, it did not directly implicate the CEO. As such Watson seems to be off the hook until something else comes up. According to Agrizzi , Wattson would never append his signature to any document that would implicate him in any wrong doing. Serunye is yet to go through the evidence Agrizzi and Van Tonder provided. While Mokonyane and Mantashe are among the high-profile ministers implicated for having received gifts from Bosasa, this is yet to be investigated and corroborated.
Chances are that this is the first step in the long line of prosecutions yet to come. The arrests already witnessed are as a result of the 2009 probe results. It is just but the beginning of what is to come with regards to Bosasa corruption allegations.
READ ALSO:
Source: Briefly.co.za