The state of the nation address 2019 revealed a lot of what the president had to report back concerning the past year's progress as well as future expectations. From his tone, one could clearly see that a lot of what had happened in the past year was unexpected. The big question on everyone's mind, foe, and friend alike, was to hear what did president Cyril Ramaphosa achieve?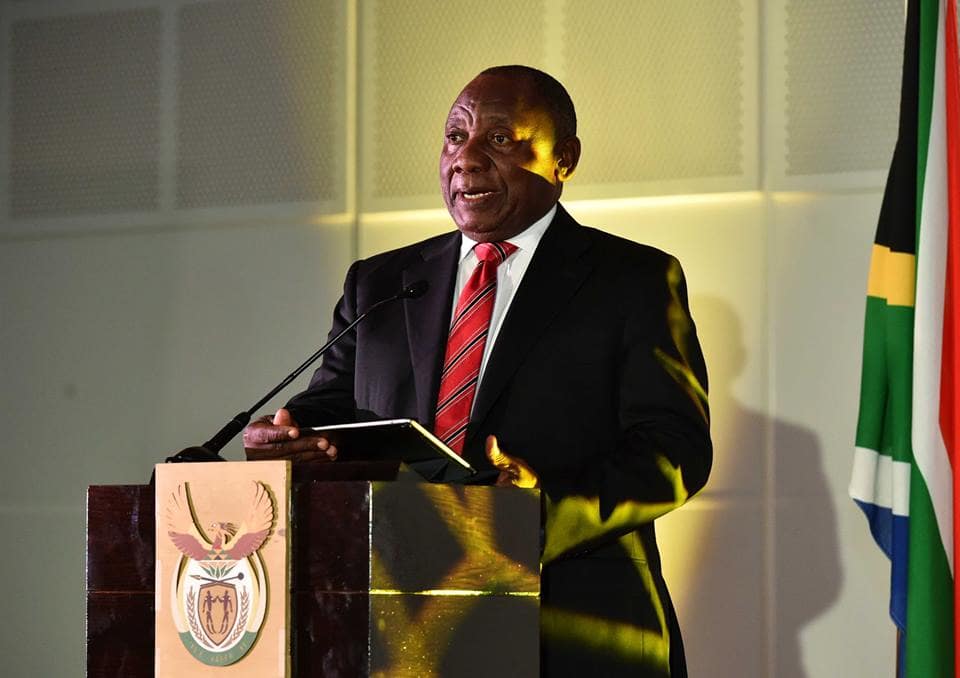 With such a tough question to be answered, it was clear that president Ramaphosa had a challenge explaining what was going on. With an economy that was almost dragging to the gutters into recession and allegations of numerous corruption within the government quarters, the president was facing a daunting task ahead. Nevertheless, the report had to be tabled. With not more than 12 months to go, in his speech, the president promised to help lift the situation and turn things around. Clearly, he had a lot in mind when delivering his report. The key points to note however are as follows.
The president's state of the nation address
The president is serving in the last months of his presidential term, one that is likely to be his last. Truth be told, his government has yielded encouraging results, maybe just not at the rate that most South Africans anticipated. He has been instrumental in attracting over R100 billion in foreign investment, something that would not be in many people's minds in the past one year. However, he has also been marred with corruption implications especially in the Bosasa saga. Key highlights in his nation address include:
1. Accountability and corruption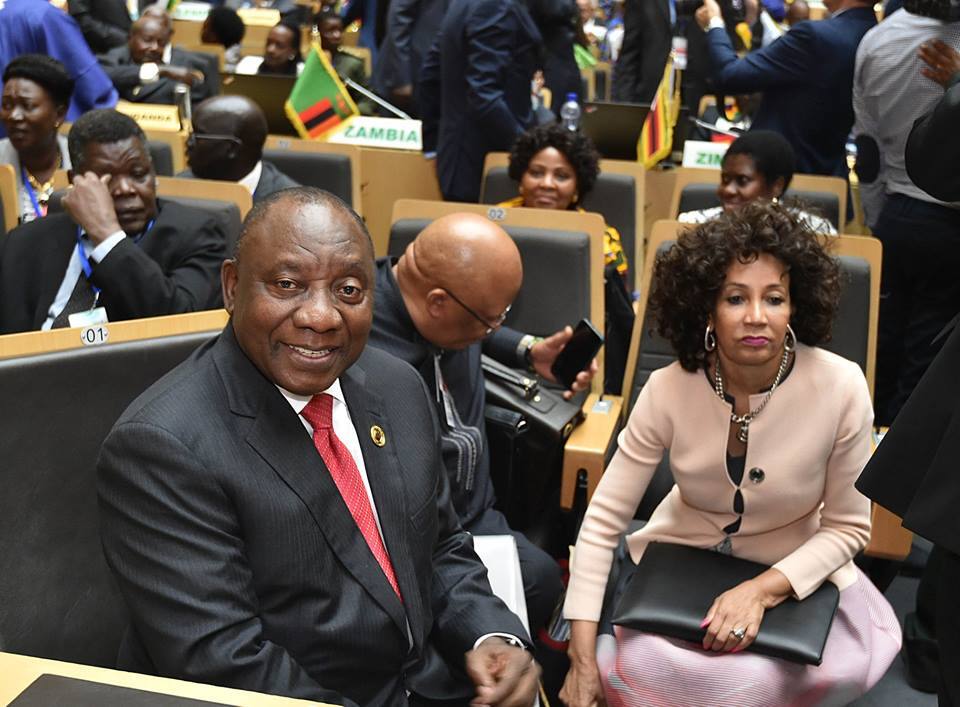 This is probably one of the areas that South Africans are looking at and following keenly. After revelations at the State capture inquiry concerning the Bosasa case, Ramaphosa has a tough task of putting his cabinet members on the spot. In addition to that, there is the ultimatum given to him by Julius Malema to explain his involvement, and that of his son in the saga is one that many will be watching out for. The president was bold enough to talk about corruption, probably because of the mounting pressure from different corners.
Recently, 5 ambassadors went against their diplomatic codes to warn President Ramaphosa of the consequences that would be witnessed if he failed to address the issue. In fact, in his statement, he sent out congratulatory messages to commissions of inquiry that were progressing well in their work of exposing stubborn participants of corruption in his government. This is captured in his remark:
"The Directorate will bring together a range of investigatory and prosecutorial capacity from within government and in the private sector under an investigation director reporting to the NDPP (Shamila Batohi)."
Clearly, 2019 is a year when the president will be dealing with the corruption menace head-on. This was a confirmation that he gave the power to the relevant state organs to deal with everyone that was implicated in corruption.
READ ALSO: Malema explains why the Economic Freedom Fighters didn't disrupt SONA
2. Unemployment especially for the youth
This is an aspect that the president said was dear to his government. He referred to the promise by different sector players towards making a contribution to solving this problem. He pointed out to the presidential job summit which was inaugurated last year where he mentioned that the private sector, business leaders and civil organizations would all work towards absorbing more South Africans in the job market.
The president said that things are looking up with the launch of the program about to happen. This would see more than 250,000 jobs created every year. It would be a step in the right direction for eliminating or minimizing the current state of high levels of youth unemployment in the country. His commitment towards this was seen in his statement: ''We have come up with great plans, platforms and initiatives through which we continue to draw young people in far greater numbers into productive economic activity through initiatives like the Employment Tax incentive. This incentive will be extended for another ten years."
He went further to challenge companies that were keen on boosting South Africa's economy to make their contributions towards the Youth Employment service which was a newly formed entity. This was captured in his statement: "We call on all companies, both big and small, to participate in this initiative and thereby contribute not only to building their business but also to building the economy and fostering social cohesion."
3. The Economy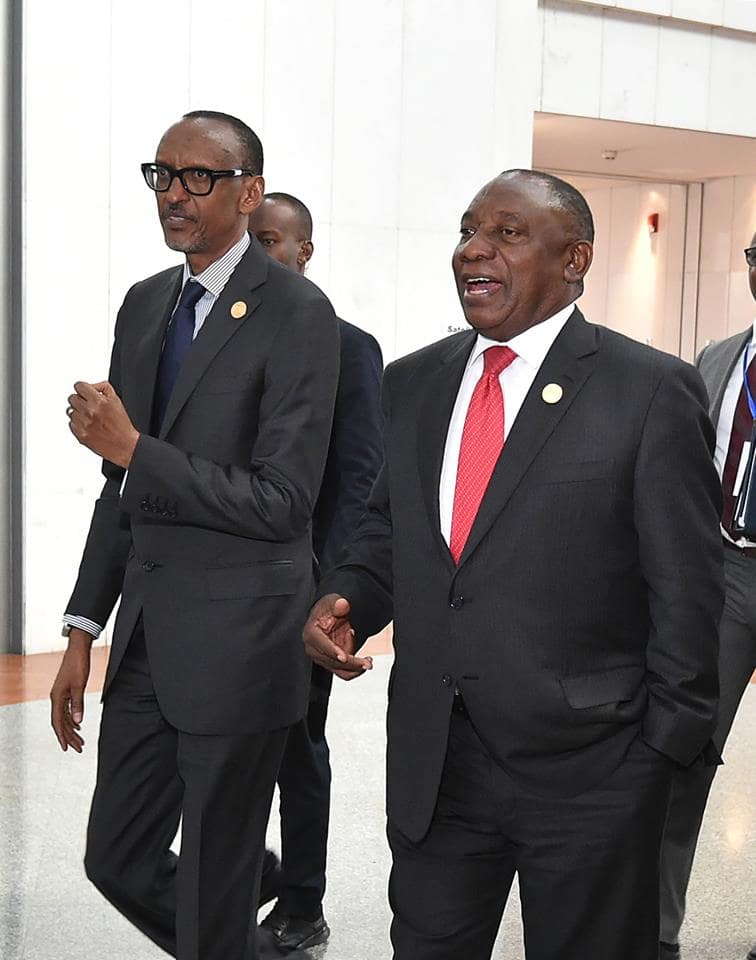 On the subject of the economy, the president's message was straight forward. Make the economy open for every South African. He blamed the stagnation of the country's economy on the apartheid form of rule whose influences are still being felt today. With most resources of the country being held by a few, there is no chance for growth, if any. He referred to a report by the world bank which ranked South Africa number 82 out of 190 in terms of economic growth. He aims at elevating South Africa to the top 50 growing economies in under 3 years. The following statements confirm his passion on the same:
"Stifled [economic] growth and enterprise has, to a large extent, kept many young South African entrepreneurs and small enterprises out of the economy and confined them to the margins.
"As part of our efforts to increase investment, and to foster greater inclusion and create more opportunities, I will soon sign into law, the Competition Amendment Bill. This will give the competition authorities the ability to… open up new opportunities for many South Africans to enter various sectors of the economy and compete on an equal footing."
4. Eskom and SOEs
He talked a little bit about this at the beginning of his statement. He gave a highlight of what has been achieved so far especially on cleaning SOEs like Eskom. He also mentioned the appointment of Advocate Shamila Batohi which is a significant move in the reshaping of National Prosecuting Authority (NPA) which suffered a deficiency in leadership when its former head, Shaun Abrahams, was in charge. The statement: "Work on the reconfiguration of the state is at an advanced stage. We are pleased to note that in the spirit of active citizenry, many South Africans continue to show a great interest in the future reconfigured state," confirms this.
He talked about Eskom where for the first time, he encouraged a measure for increased tariffs of the power utility. He pointed out that Eskom plays a critical role in ensuring that the economy is stable. He said that for significant changes to occur, there was a need for Eskom to increase tariff in the coming years. He was quick to add that necessary help would be sent to get Eskom back to its feet. As things are now, the national energy regulator of South Africa (NERSA) is tasked with the responsibility of deciding whether they will accept or shoot down Eskom's request on tariff increase. The statements below by the president proves that.
"We will lead a process with labour, Eskom and other stakeholders to work out the details of a just transition, and proper, credible and sustainable plans that will address the needs of all those who may be affected.
"As we address the challenges that face Eskom, we also need to safeguard our national fiscal framework, achieve a positive impact on our sovereign credit rating, and pay attention to the rights and obligations of Eskom's funders."
5. Foreign investment
In 2018, President Ramaphosa introduced a stimulus package to deal with the economy's fall into recession. He said that this would be crucial in finding avenues to engage foreign investors. His statement confirms this:
"We introduced a range of measures to ignite economic activity, restore investor confidence, support employment and address the urgent challenges that affect the lives of vulnerable members of our society."
With these 5 takeaways from the state of the nation address 2019, it is clear that President Ramaphosa is out to make his statement. With a focus on certain aspects that are likely to influence the lives of South African's, it is only a matter of time for all to see if he will have effected any of it. Overall though, these are pretty good things to look out for.
READ ALSO:
Source: Briefly.co.za