Are you a fan of the popular TVSA Soapie Imbewu: The Seed Teasers or you are a newbie? If you have not been watching it yet, then you have been missing a lot. Interestingly, you can watch the Premiere episodes of this popular soap opera Imbewu The Seed on etv every Monday to Friday at 21h30. Also, from Monday to Friday at 22h15 every week, you can watch it on eExtra. And as usual, get a glimpse of what to expect in the episodes of Imbewu Teasers February 2019 as you read on in this article.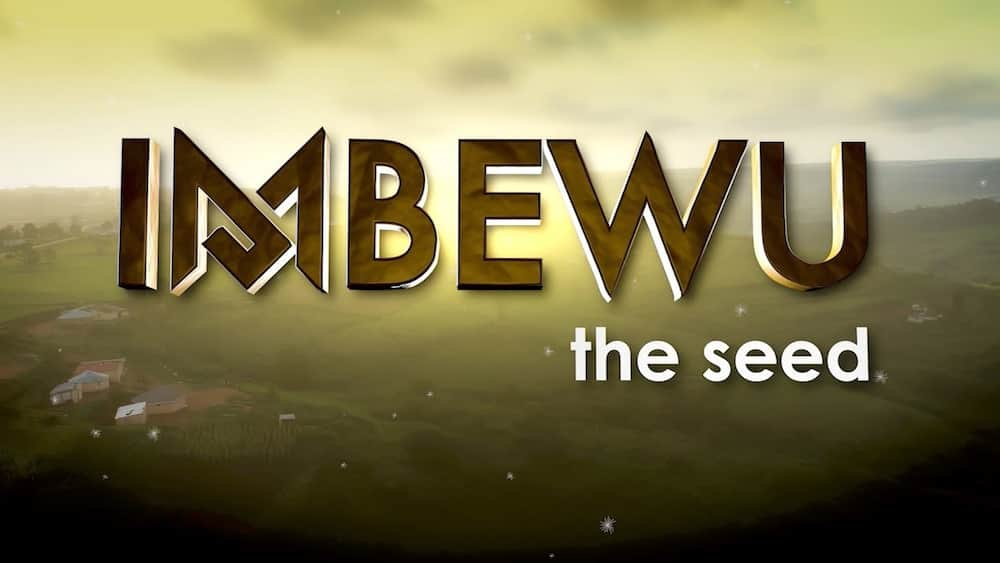 Imbewu: The Seed Teasers is a South African soapie that was created by Duma Ndlovu. The soapie is about a family known to be Bhengu who needed to live in the shadow of a major secret that stemmed from ancient traditional practice. Produced from the stable of Televizija Kantona Sarajevo (TVSA), the first episode of this popular soapie aired on Monday 16th April 2018 and until Thursday 31st January, 2019, a total of 209 episodes have been released so far.
Imbewu The Seed Teasers TVSA
Imbewu: The Seed Teasers reflects the connection that exists between the rural and urban lifestyles of South Africans, and the struggles and conflicts that are common to both home and corporate settings. Then, it shows the emotional tension that economic gaps between those who have and those who do not have has created.
READ ALSO: Hot stuff: Meet the black woman who invented central heating
Based on the last two episodes of your favourite Imbewu The Seed Teasers in the month of January, we saw how Ngcolosi asked for help from Shria on how to defeat Maharaj based on some photos of his illegal activities under possession. We also saw how Khanyo confronted KaMadonsela on an issue relating to MaZulu, as well as how Zithulele lied to Liyana about her bartending skills because of a job she was pursuing even though she got caught eventually.
Imbewu The Seed Teasers February 2019
The following is a summary of what to expect in each of the episodes that will be aired for the month of February.
Imbewu Teasers - Friday 1st February, 2019
This 210th episode shows Yuveer taking the fall for Mr Maharaj while KaMadonsela gives more muti to MaZulu which ended up making MaZulu to vomit. Zithulele comes to realise that he had hurt Liyana.
Monday 4th February, 2019
In this 211th episode, Yuveer bids Shria goodbye while MaZulu was stopped from leaving and then got additional muti. On the other hand, Liyana gets some help from Zithulele on how to practise her bartending.
Tuesday 5th February, 2019
MaNdlovu investigates the behaviour of Phakade and MaZulu while Zithulele and Mnyamane, Liyana's boyfriend, meet. Then, Manqoba is found flirting with Zakithi.
Wednesday 6th February, 2019
Based on this episode, MaNdlovu discovers the muti with KaMadonsela, and Zakithi sleeps with Manqoba. Liyana gets a job at Emsamo based on trial.
READ ALSO: The 3rd Annual Royalty Soapie Awards winners have been announced
Thursday 7th February, 2019
In this 214th episode, Maharaj makes a dodgy plan and cancels a contract. KaMadonsela is confronted by MaNdlovu and MaZulu about the muti, and the information about Futhi dating Mnyamane leaks to Zithulele's hand.
Friday 8th February, 2019
There is a possibility that Zakithi has genuine feelings for Manqoba. Sipho who had long gone returns to be ordained, and then, it is possible that the feelings which Mnyamane has for Futhi is still there.
Imbewu Teasers - Monday 11th, February 2019
Maluju customers are angry because they are yet to receive their fuel while Sipho meets the choir to introduce himself. Also, Zithulele feels Mnyamane is cheating with Futhi based on perception in this episode.
Tuesday 12th February, 2019
Zakithi calls it quit with Maqoba, Zithulele shares his feeling with Liyana while Sipho stabs the confidence and self-esteem of Khanyo.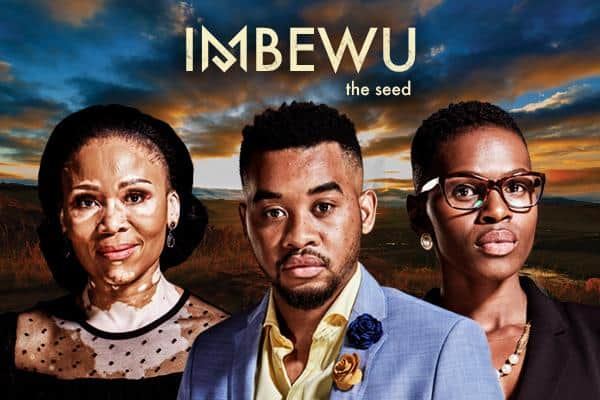 Wednesday 13th February, 2019
Maharaj is found accusing Manqoba of being the spy while Sipho takes over as the choir leader instead of Khanyo and also offers Nomusa the much-desired job. It is now glaring to Zithulele that Mnyamane has been playing the two girls.
Thursday 14th February, 2019
From this 219th episode, Maharaj forces the truth out of Manqoba's mouth, Sipho praises Nomusa as part of his dubious and dirty plans while Mnyamane finally unveils his feeling for Futhi to Zithu.
Imbewu Teasers - Friday 15th February, 2019
Phunyuka is ordered to nab Shria by Maharaj as Sipho makes it to Emsamo, and KaMadonsela becomes worried about Khanyo. Then, Zithulele finds a way to immaterialise Mnyamane's pursuit of Futhi.
Monday 18th February, 2019
Phunyuka is tempted to confess to Phakade about Nganono while seductively, Sipho touches Nomusa's knee and Futhi shares some secrets about Mnyamane to Khanyo in confidence.
Tuesday 19th February, 2019
Phunyuka finally confesses and at the same time gets arrested for the murder of Nganono. Now that the family had found out the truth, Maharaj runs away from Maluju country and Nomusa becomes absolutely uncomfortable with the advances of Sipho in this 222nd episode.
Imbewu Teasers - Wednesday 20th February, 2019
Ngcolosi becomes really devastated by the betrayal of Phunyuka as Sipho makes effort to ensure that Khanyo opens up about her past sexual life. Zithulele and Liyana find out that they actually have the same feelings.
READ ALSO: Minnie Dlamini's living large – Net worth, German cars and swanky home
Thursday 21st February, 2019
Phakade launches a physical attack on Phunyuka while Sipho is seeking for ways to make a move on Lindiwe since she seems not to be free. Thu Sheleni encourages Zithulele to host a night of comedy at Emsamo.
Friday 22nd February, 2019
In this 225th episode, Ngcolosi seeks for ways to reunite the family and Sibongile gets some training from Sipho before the latter makes his move. Zithulele is beginning to consider ways to launch the comedy show after some restraint.
Monday 25th February, 2019
Sipho succeeds in seducing Sibongile and ends up sleeping with her as Zithulele realises the need to get Shukela's consent before he could successfully do the comedy show. Then, Zimele is beginning to reason along with Zakithi.
Tuesday 26th February, 2019
In this episode, Zakithi denies that she has a feeling for Manqoba while Khanyo gets ensnared in the web of Sipho. The comedy show is blown up on all social media platforms.
Imbewu Teasers - Wednesday 27th February, 2019
Now that the soap opera pitches 228th episode, Ngcolosi discovers that Maharaj is aware of UWE because Phunyuka told him. Sipho breaks the first barrier by touching Khanyo. Shukela really desires to be part of the comedy shows, hence he gives his consent on the comedy night
Thursday 28th February, 2019
This 229th episode shows the reunion between Ngcolosi and Pranav and their resolve to rebuild Maluju. Someone sees one of the female choristers leaving the office of Sipho at the wee hours of the night while Zithu and Thu Sheleni are on a debate on how to stop Shukela from performing at the show.
There is no doubt that this soap opera is not just ending so soon. Based on these Imbewu Teasers February 2019 episodes, it is glaring that there is so much that have not been uncovered yet again despite the huge number of episodes that have been aired so far. Therefore, viewers can be assured of interesting episodes in this month and even in months, if not years, to come.
READ ALSO: 7de Laan goes international: Hilarious video of American comedy presenter speaking Afrikaans