Generations is a show that has been in the South African airwave for a very long time. The new recast of the show started with so much hate but after a short time, people started to warm up to it. Generations is now watched in almost all households. This month, the TV series is going to be as interesting as the other months. This can be seen from all the teasers that have been released. I am sure if someone was going to write about the teasers for this month, he or she would maybe label it as 'Generations teasers February 2019' or something else with the word teasers and February in it.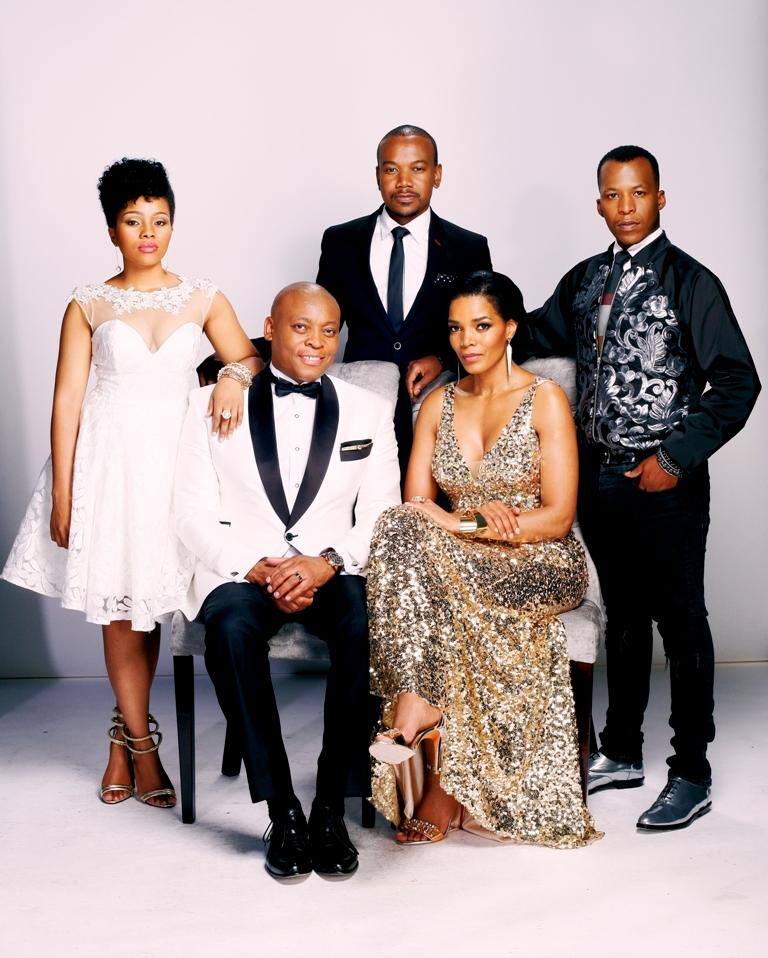 According to the teasers, the show is going to have twenty episodes this month. It is going to be filled with so much drama and laughs as usual. Highlighted below are the teasers for Generations this February.
Episode 50-Friday 1st February
This episode will keep us wondering if Crazy J has gone too far with his new or rather latest prank. It is going to be a good and yet a bad episode for Zitha who will get a mixture of good news and bad news on the same day.
Episode 51-Monday 4th February
People start to be suspicious of Gaddafi due to his secretive behaviour. We don't know what news Tau receives from an email that will make him dash out from work very hastily. Gog'Flo pulls a fast one on the heist crew that leaves them very shocked.
Episode 52-Tuesday 5th February
Smanga decides to go out of his way and makes an unwelcome visit to the person who used to be his mentor. How will it go? Lerato, of which I don't know if what she is doing is the best idea but she decides to take matters into her own hands. Tshidi is left overthinking after comments made by Mazwi.
Episode 53-Monday 6th February
After the announcement by Kabisi, Crazy J isn't sure about how he should be feeling about the announcement. I am sure everyone would be happy if they got a chance to make money, this is what happens to Wandile when she gets a chance to make some cash. They always say you can't lie forever, Zitha's lies finally catch up with her.
Episode 54-Thursday 7th February
I think this is common when it comes to siblings as things get out of hand between the two siblings. Lesedi is purposeful about going all the way. Sphe begs her protector not to leave her in the lurch.
Episode 55-Thursday 8th February
So sad for Gog'Flo as everyone seems to have a life apart from her. Tshidi is making a plan or rather she has a plan that should help end her husband's affair.
Episode 56-Monday 11th February
Crazy J shares his findings with Tau. What do you think are his findings? The obsessive behaviour of Zitha rises even more than before. Zondiwe gets on the wrong side of Ayanda.
Episode 57-Tuesday 12th February
Cosmo being a nice person comes up with a plan to help Mrekza after feeling his pain. Wandi decides to confront her sister. She ends up being baffled by what takes place thereafter.
Episode 58-Wednesday 13th February
Gaddaffi unintentionally leaks information to Ezweni's 'enemy'. Will this come back to hunt Gaddaffi even if it was unintended? Family support is a big thing to Gog'Flo as she is hurt by her family's lack of it. It is like receiving favour from the devil as the figure of speech goes when Tshidi gets an offer from the last person she expected to and she is baffled by what Spororo reveals.
Episode 59-Thursday 14th February
Zitha seems as if she is finally doing things the right way as she believes she has found a solution to all her emotional issues. Patricia gets the answer that she has been wanting but Lucy isn't happy about that. Sikhumbuzo is big on loaning money to people who seem like they have nowhere else to go to or nothing else to do.
READ ALSO: 10 best Nollywood movies of all time
Episode 60-Friday 15th February
Zondiwe is out for revenge for the money she lost out on. Truly money is a big motivator. When she thought her nightmares were almost coming to an end, Sphe realises it is still far from over. Cosmo and Mrekza are disgusted after their man cave is desecrated.
Episode 61-Monday 18th February
Tshidi is not going to let someone they share the same blood with, deceive her. Lesedi is dismissed even after offering her time and energy. All is going well in the photo shoot until Terry reveals his true self.
Episode 62-Tuesday 19th February
Sikhumbuzo gets someone who wants to cut a deal with him. Will this deal work in the favour of Sikhumbuzo or will it turn to bite him in the ass? Crazy J and trouble can't seem to have enough of each other. Lucy is up in arms after hearing what happened to a friend. What do you think might have happened to the friend that is making her so worked up?
Episode 63-Wednesday 20th February
The Mocha Mamas partnership gets off to a rocky start. Mazwi feels like his life needs more. A bit more spice. Wandile seems to have sipped more than she can swallow.
Episode 64-Thursday 21st February
This episode is more about people standing up for themselves and taking their place. Gog'Flo proves that she is not a pushover and can stand for herself. Jack reminds Zitha who the person in charge is. Sphe is stuck between a rock and a very hard place. What will she do?
Episode 65-Friday 22nd February
Smanga is not ready to forgive neither is he ready to forget. Crazy J convinces Kabisi into being part of his new project. Sikhumbuzo shows what happens to the people that delay with his money.
Episode 66-Monday 25th February
You can't believe who shows up at the Phakades doorstep. Wandile is caught red-handed with his hand in the cookie jar. Lungiswa innocently reveals a very crucial piece of information.
Episode 67-Tuesday 26th February
Lucy gets on the wrong side of a person she wishes she shouldn't be on the wrong side of. Have you ever heard a knock on the door only to go find it was someone you didn't want to see and you just wish you had ignored the knock? Well, this is what happens to Zitha. The two siblings are out for war against each other.
Episode 68-Wednesday 26th February
Tshidi gets a late night call and from the looks of things, she is happy about what she hears. Instead of Jack being sad or angry because he was outwitted and out-played, he finds himself impressed on how they did that to him. Tau doesn't like being threatened on his own turf.
Episode 69-Thursday 29th February
It is like crisis follow Smanga as he has another one to deal with. Sphe has been 'sold' but he does not know about it yet. Mazwi decides to follow a different path.
What do you think about the Generation teasers for February 2019? How do think the show will be this month? Is the plot unfolding the way you expected it to? Share your views and comments about all that in the comments section below.
READ ALSO: