Top 20 Romantic Valentines Day ideas for him and her 2022
It is about love. Giving and receiving love. February the 14th is here, and everybody is scrambling to find the best idea for this magical day. Have you just met your partner or married for years? Regardless of the stage of your relationship, you need to consider several Valentines Day ideas before you choose the perfect one. We have listed twenty romantic suggestions that you can try out.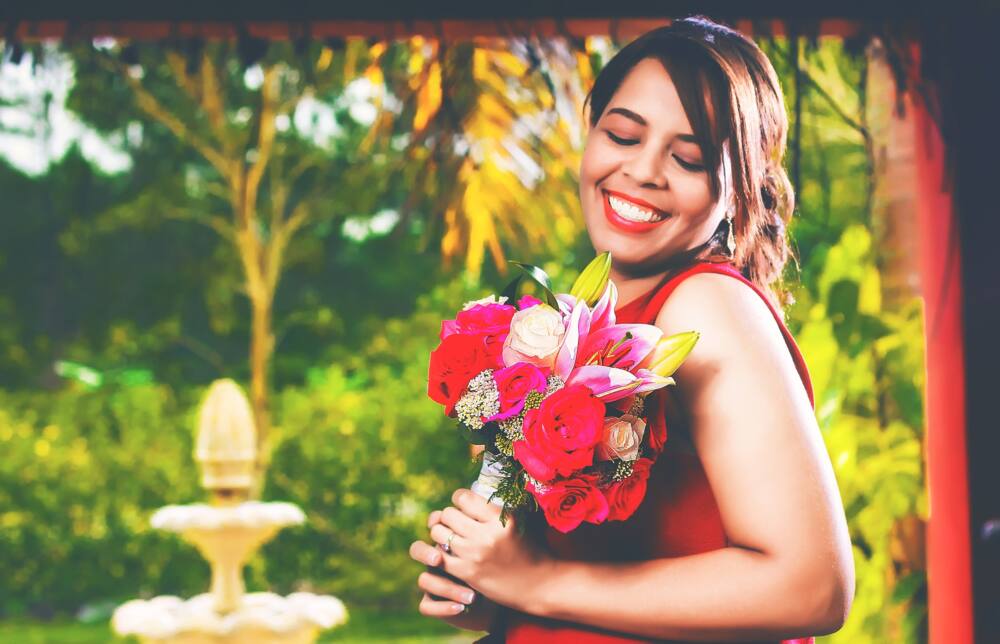 After checking out all the suggestions, consider the stage of your relationship and what your partner loves. You do not want to choose an idea that your wife or girlfriend will not appreciate. Be it your girlfriend or wife, boyfriend or husband, here are the ideas that will get you sorted on Valentine.
Valentines Day ideas for him
What should I do for my boyfriend on Valentines day? This is a question that many ladies are asking right now with just a few days to February 14. Ordinarily, it is the ladies who get pampered on this occasion of sharing the love. However, if you love your boyfriend, nothing should stop showing him how much he means to you. As you think about something intimate and genuine to do for your lover, here are ideas that can inspire you.
1. Check out your old photo albums
It is already 2019 and time is moving fast. How about you go digging for your old albums and photos? Both of you can plan and collect pictures from the past in preparation. Otherwise, you can do it yourself and surprise him on by taking him through your past with the help of the photos. Choose pictures that remind you of good memories.
2. Hire a superbike and go for a ride
Boys love speed. So, you can take advantage of the same by treating him to a speed ride on a superbike. You do not have to buy a bike to achieve this idea. Look for companies that hire superbikes. You can also consider hiring a professional rider. The best time for the ride should be in the evening on a less busy highway for the maximum thrill when the bike hits its top speed.
3. Attend a cooking class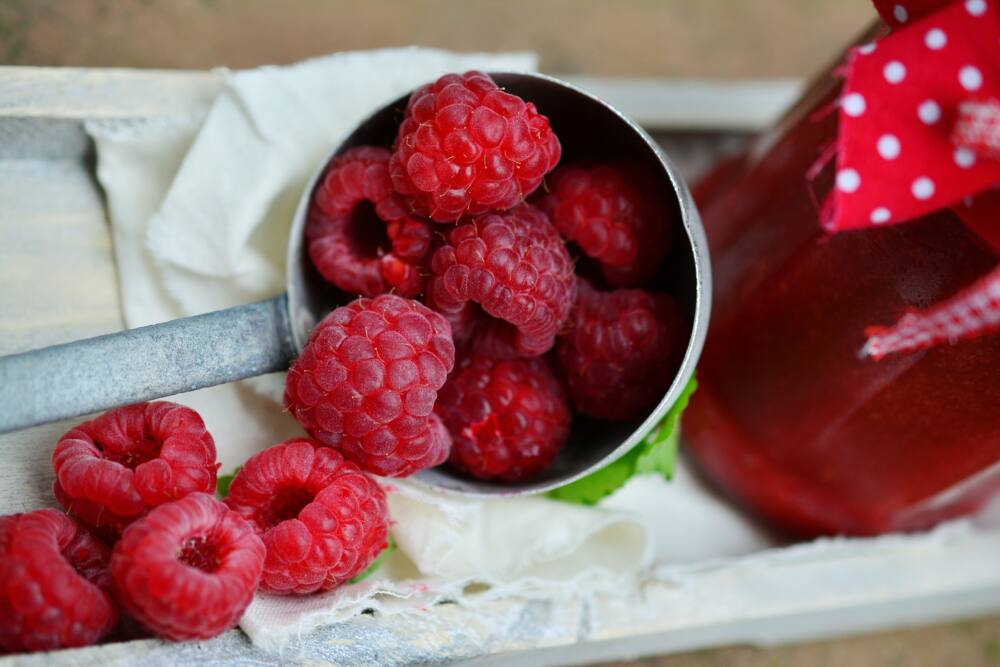 Cooking can also be exciting for your man if you try cooking his favourite meal in a professional setting. You can surprise him with a visit to a cooking school or opt to plan everything together.
4. Go camping
Everyone knows when VDay happens. As such, it is possible to plan for a camping experience out of town. Spending time at the camp will present you with the best time together as a couple away from the distraction of the city.
5. Make an activity jar
It is always good to try new things spontaneously. However, one can add some level of orderliness to the spontaneity by making an activity jar. For this suggestion, both of you should write something on a piece of paper and then fold it up and drop it in a jar. What you write should be an exciting activity you would want to do in the coming weeks and months. Every time you want to do something fun as a couple, you pick one folded paper from the jar and then unfold it to find out.
6. Binge-watch your favourite movies
This updated list of Valentines Day ideas 2019 also includes binge-watching some of your all-time favourite movies. Just ensure that everything is ready – from the subscription to the reliability of your internet connection in case you will be watching from a video-sharing platform.
7. Write a list of reasons why you love him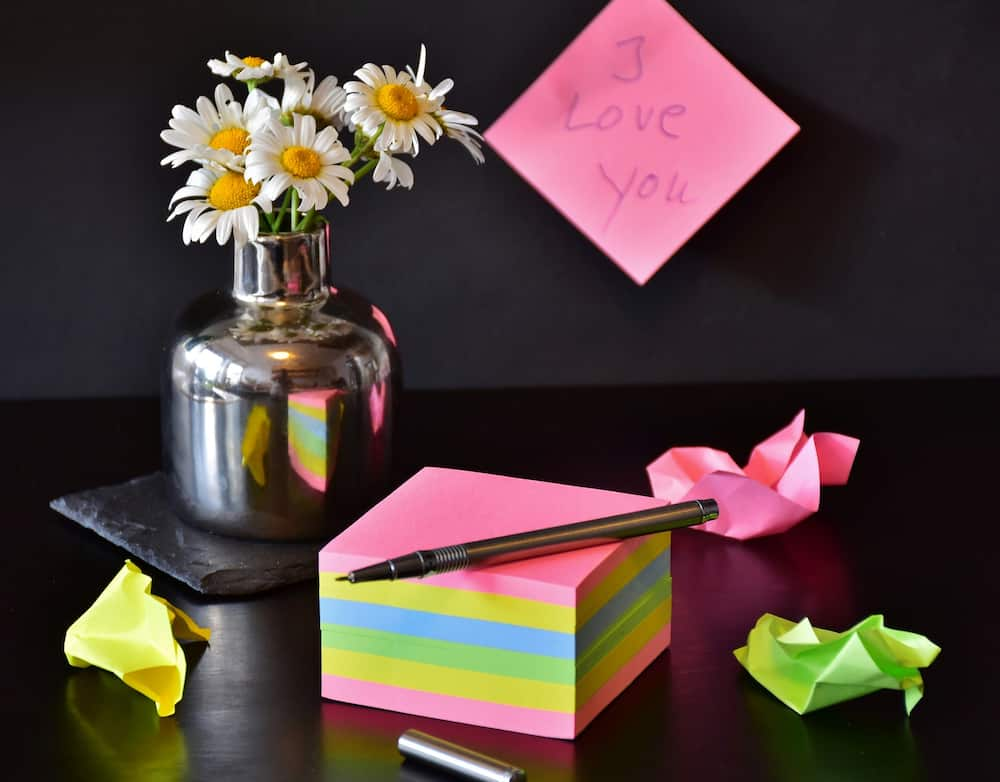 Turn this suggestion into a game for both of you to take part. You can even add some fun by opting to list 14 reasons why both of you love each other. This activity can be a great way to get affirmations from your partner.
8. Take him to your hometown
Reminiscing about good old times can be therapeutic. How about you take your husband back your hometown and take a walk on the streets as you tell him about your childhood? Let him know what the various landmarks remind you about. It will be an excellent way to bond and let him know more about you.
9. Test drive a car that he loves
Test drives are available in many cities. Such opportunities can turn into great Val moments if you take out your hubby to test drive his dream car. Do not forget to take photos during the experience.
10. Go shopping for an official attire
After February 14th, Val will be over but here is a way you can use to remind your hubby about this special occasion. Go to the best official attire store and shop for a couple of formal attires that he will make him rock.
Valentines Day ideas for her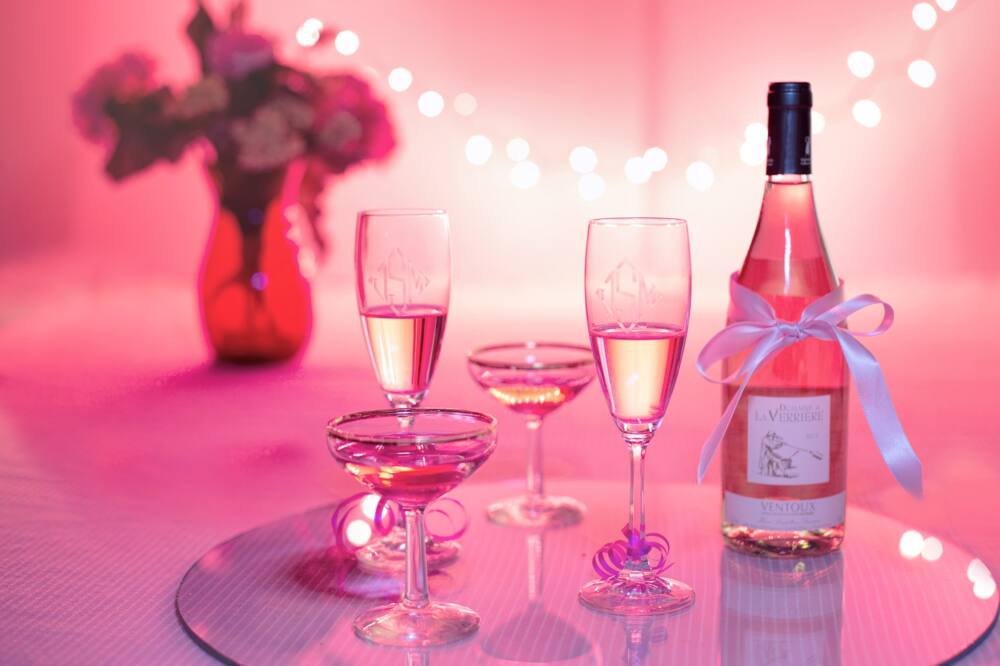 Deciding what to do on Val should be easy if you plan early. A part of that plan entails picking a unique activity that will excite both your wife or girlfriend and you. So, what are some good ideas for Valentines day? Here are some excellent suggestions for your picking.
1. Go for a karaoke session
Going to karaoke nights is a common idea. However, you can make the experience by planning with the deejay to only play your girlfriend's all-time love songs back to back.
2. Go for salsa dancing
Just like karaoke singing, dancing on Val day may seem monotonous until you decide to spice it up. Pick a good club that has a fantastic deejay who will ensure your time on the dancefloor on this special occasion.
3. A day out at the spa
After all the hustle and bustle of starting the year, nothing comes close to beating the experience at the spa on Valentine's Day evening.
4. Chocolate tasting
How much do you love your chocolate? Going out for chocolate tasting on V-Day is a nice experience if you book an appointment early or go for a private and exclusive tasting event.
5. Go for a staycation
Val is only a day long, but you can turn into a 3-day staycation at a cosy hotel away from your home. The stay will rejuvenate both of you and revamp your love life afterwards.
6. Go to a rooftop hot tub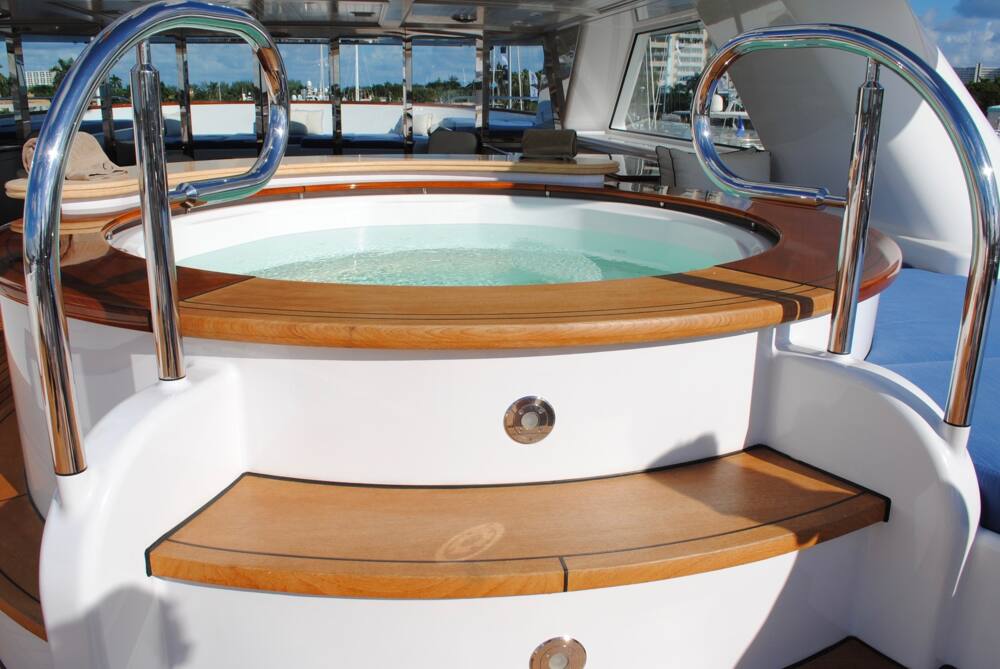 Image: theicebath.com.au
Imagine your girlfriend and you at the top of the tallest building in the world. Well, there may not be such a building in your town, but that should not prevent you from looking for a romantic hot tub at a hotel located at the rooftop of a building. Your girl or wife will enjoy both the view of the skyline and the hot tub experience.
7. Travel to a new destination you have never visited
Adventure can also be part of your plans as a couple on Val day. Make the experience feel raw and exciting by visiting a city or town that both of you have not visited.
8. Recreate your first date
Valentines Day ideas for couples can also be in the form of recreating your first date. Obviously, such an experience will remind you of the nice memories that you shared in your early days of dating.
9. Visit a botanical garden
Take your girlfriend for a walk in a botanical garden and let her enjoy the scent of the flowers in their natural habitat.
10. For a picnic at night
Going for a picnic on V-Day night will let you have some alone time together. That time will be perfect for an intimate talk especially if the sky is clear and there are stars. You will end up enjoying some stargazing as well.
What is the best gift for Valentines Day?
With all the hundreds of Valentine gift options available, how do you pick up the best? The answer is simple. Go for something unique, simple, classy, and what you are sure your partner will accept.
Happy Valentine's Day 2019
Now that you have twenty solid Valentines Day ideas to choose from, the ball is in your court. These suggestions cover many options from indoor to outdoor activities. You can opt to plan to execute any of the options alone and surprise your partner or decide to do it together.
Source: Briefly News