South Africa has some of the best musicians in Africa and the world in general. One of such artists is Musa Sukwene who is known for producing a couple of hit songs such as the Mthande and as a winner in the 2013 Idols. Sukwene's music is played extensively on different radios and television channels all over South Africa. How many of Musa songs do you know? Read on to get a glimpse of some of his trending music in 2019.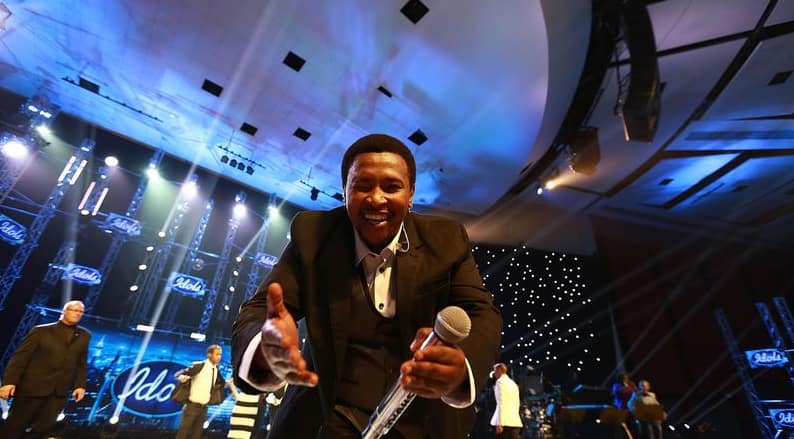 In 2013, Musa Sukwene emerged as the winner of the ninth season of South Africa Idols, a reality and interactive talent show held in South Africa. The basis of this show is the Pop Idol, a British talent show.
Who is Musa Sukwene?
Musa Sukwene is an award-winning musician from South Africa. He rose to fame during Idols South Africa, the ninth season that took place in 2013, where he emerged the winner. The Witbank-born musician joined the Idols to gain experience, but he stole the spotlight in the end, winning the hearts of numerous people across South Africa. He has worked with the late Robbie Malinga. He admits to seeing Robbie as not only a friend but also a mentor and a brother.
Musa's new album love-soaked
His self-titled third album has been successful, receiving applauds from all quotas. It came at a time when many people were worried about the fate of his music career. As he explained here, the death of Robbie was a great blow to him since he did the majority of the work including writing and producing the music. However, if the pieces from his self-titled album are anything to go by, the Mthande hit-maker has learned his lessons.
READ ALSO: Musa Sukwene opens up about the dark months after Robbie Malinga's death
The 2013 Idols winner has a son whom he got when he was 22 years of age. Despite the fact that the career can be demanding, Musa acknowledges and appreciates his family's support in raising his son. In addition, the singer agrees that he has been seeking advice from his son on certain aspects of life and his music career.
Trending Musa songs in 2019
Musa has had significant achievements as far as his music career is concerned. However, he has had both triumphs and falls, but the successes are more in comparison to the failures. Despite the death of Robbie, one of the individuals he was working with, Musa's music has continued to play in radios and TV stations.
READ ALSO: Idols SA is back but this time fans are more excited for wooden mic
Here are some of Musa's trending songs in 2019.
1. Makoti
Makoti is one of the latest pieces by Musa from his new album. It is produced for a wedding setting and mimics one of this other singles, Ngivumele. It depicts a clear picture of the South African culture as far as weddings are concerned. Whether you are planning a wedding or just a fan of wedding music, Makoti will get you in the perfect wedding mood. Ideally, Makoti is a song that you can listen to on any occasion – it creates a jovial environment. It has earned over two hundred thousand (200,000) views on YouTube since its release.
2. Ngivumele
Ngivumele is a powerful song. As the melodic voice of the fills the air, you cannot avoid how deep it sinks in your heart. His voice will leave you with goosebumps. Musa, in this piece, weaves a beautiful story to his fans in an awesome video and lyrics full of love and emotion.
There are musical pieces that you listen to and wonder what the singer was hoping to achieve. And there are others that you need no explanation. The singer's intentions and yours flow in sync as you listen to the song. Ngivumele is the kind of song you would love to listen over and over, without getting bored or tired.
3. Mthande
Musa has a thing for love songs, and every time he composes any piece, it comes out just fine. Mthande is a great song that creates a romantic atmosphere whenever you listen to it. In the lyrics, Musa wraps his fans in a romantic scene. He encourages men to acknowledge and declare their love.
However, acknowledging the love is not enough. You need to shower her with compliments. The singer also highlights the importance of charming someone that you love and advises to never stop doing it. Mthande has over five million views on YouTube. If you are looking for anything that will set you in the perfect romantic mood, then this is the song to go for.
4. Nomkitha
Musa extends his prowess in romanticism in yet another hit – Nomkitha. Usually, all musicians sing with the intent of ensuring that their fans resonate well with their lyrics but not all achieve this. However, Musa's music has for a long time created the perfect space that every listener would wish to have in different settings.
Whether it is in a wedding or you are relaxing somewhere with someone you cherish, Nomkitha playing in the background creates the ideal scenario for such a moment. It has attracted over three million views on YouTube.
5. I still feel it
We all know from science that opposites attract but have you ever thought about this concept in a song? Perhaps, you have but the singer brings out the musical out of such a concept in his I still feel it.
This is the perfect song for two people in love. The lyrics are just a powerful flow of words and emotions. The song has more than 35,316 views on YouTube.
6. Ntandane
Ntandane is the type of a song that starts to play and your mind wanders off in memory string. It is a love song that creates a romantic moment full of emotions.
If you are far from your loved one, this is the perfect song to listen to. It will take you into a world of memories and romance. Ntandane has over 55,000 views on YouTube.
Other Musa songs
Musa has been featured in numerous other songs. Some of his music covers and features pieces include the following.
Thulani Ga Ndlela –Unimusa
Dayo Amosa – Mosoriire
Alhaji Musa (Nedu Wazobia) – Zaddy
Thinah Zungu – Kwanqab' Umusa (Live)
Canaan Nyathi – Umusa (Live)
Anderson. Paak – Mansa Musa (feat.Dr.Dre & Cocoa Sarai)
Ntokozo Mbambo – Yek'umusa (Live)Okwakho lonke
Interlude
Yebo
Umculo
Tonight
Bophelo
Musa songs are full of love and emotions. If you are looking for a couple of romantic and love pieces, just get hold of any of the 2013 Idols winner music and you will not regret it. The singer has a way with love songs - he creates the ideal romantic setting for two people in love. His music is both entertaining and educative and it fits in any setting.
READ ALSO: Top 10 South African songs 2018