Are you a fan of soap operas? If you answered yes, then you probably would have heard about the popular South African Binnelanders Teasers that have turned out to engage many viewers within and outside the country on a daily basis. However, if you are yet to join the train of the viewers of this exciting soapie, it is not too late for you to catch up as well. While it airs on a monthly basis from Mondays to Fridays, in this article, we share some tips as to what each of the episodes for the month of February will be like.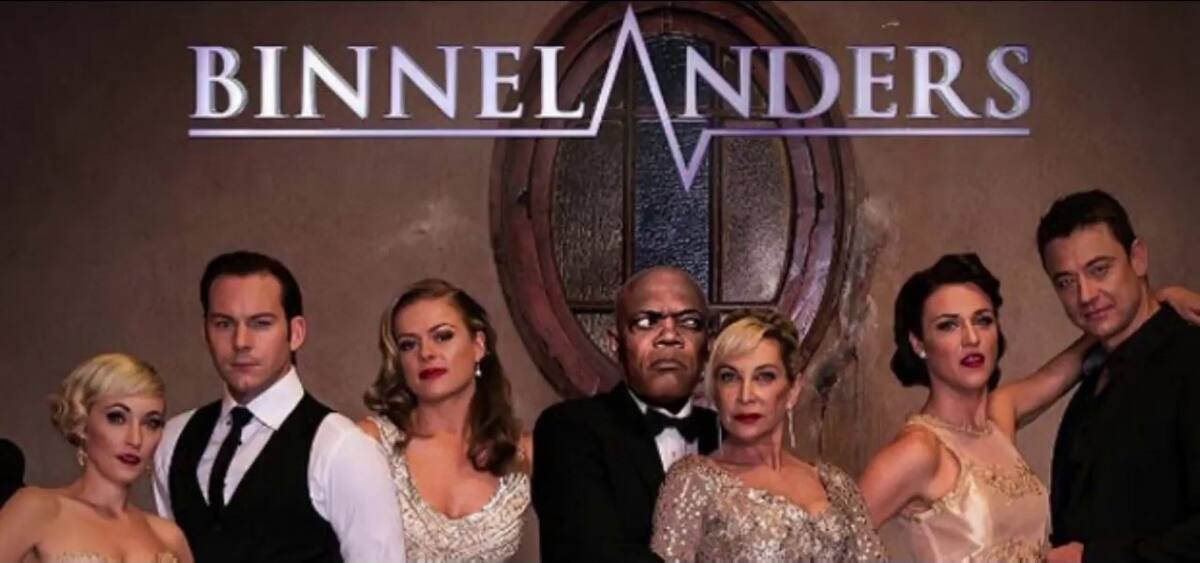 Over the years since it premiered, the exciting dimensions, with which each of the episodes in Binnelanders Teasers ends and the new turn that it takes in the next episode, are part of the reasons why the soapie fans have not gotten tired of watching. Binnelanders' premiere episodes air on kykNET from Mondays to Fridays at 19:30 while the omnibus edition is broadcasted on Saturdays from 09:30 at kykNET.
Binnelanders Teasers TVSA
Binnelanders Teasers is a South African soapie that is proudly brought to viewers by Televizija Kantona Sarajevo (TVSA). It was initially broadcasted as Binneland Sub Judice on DStv's M-Net cable channel but since it moved on April 4th, 2011 to kykNet, its name changed to Binneland. As a result of the move, the opportunity that it grants M-Net analogue subscribers also to watch it helps in boosting the total viewership of this soapie series.
READ ALSO: Imbewu Teasers February 2019
Binnelanders Teasers is about a law firm known as RPK Incorporated. The story is mainly about the Binneland Clinic. Now that Binnelanders Teasers January 2019 has already ended, what should viewers expect in this month of February? If that is your concern, then we encourage you to read on to get a sneak peek into it.
Binnelanders February 2019
To whet your appetite for the month of February, here are tips of what to expect in each of the episodes for the month.
Binnelanders Teasers - Friday, 1st of February, 2019
Based on this 170th episode, Karli discusses with Quinton about René, while Monique and Annelize are in a state of confusion about Adler's case. Naomi expresses her condition for accepting any position which is the fact that it must be merit-based. It is clear to Delia now that Adler is on a mission to destroy her once again and then, René's words seem to give Karli a direction.
Monday, 4th of February, 2019
Tertius is planning an activity that will improve the team's morale in ER, and because of the problem that Conrad is passing through, Delia realises she is experiencing a dilemma. While Conrad warns Annelize about Adler, Annelize seems to be so nervous about the motives of Adler and At.
Tuesday, 5th of February, 2019
While Tertius summons courage and confronts Jax about Danny, there is a disagreement between Annelize and Monique about their parents. It is getting glaring to Delia that Monique is an instrument in the hands of Adler against her, and Ilse advises René about a wedding dress while Annelize is seeking for approval, only that, where it will come from is yet to be known.
READ ALSO: 7de Laan Teasers February 2019
Wednesday, 6th of February, 2019
You will discover in this episode how Jax applauds Quinton for the new behaviour that René puts up now as well as how Delia is so interested in finding out the secret that Adler is hiding. Annelize is on a search for Stan while Ilse is now worried about Bea. Tertius shares with Quinton Jax's theory, and Annelize is in discussion with Adler trying to ask questions about her past.
Binnelanders Teasers - Thursday, 7th of February, 2019
In this 174th episode of Binnelanders Teasers, Conrad is concerned about the safety of Delia as the team building exercise takes effect while Steve is so impressed with the strategy of Danny. Then, the way At reacts to Annelize's questions is worrisome to Conrad while At warns Adler sternly and Delia hears an unwholesome message which led to a warning of Annelize.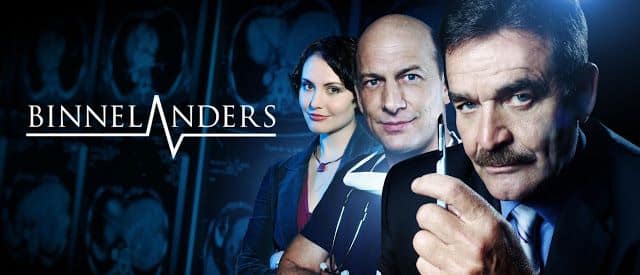 Friday, 8th of February, 2019
Conrad motivates Delia to action, Okkie and Ilse discuss the divorce, while a piece of information leaks into the hands of Karli about René that worries her. Jax shares some confidential information about Danny with Tertius, Stan gets so concerned about everybody, and Karli discusses what she knows with Quinton. Naomi ensures that no one knows about the intensity of her injury.
Monday, 11th of February, 2019
Jax suspects that she is being monitored and followed while there is an attack on Delia in the underground parking lot. Monique is so shocked at At's inappropriate hospitality while things worsen so quick between Quinton and René, and then, Louis's behaviour touches Trudie. Quinton catches Karli by surprise.
Binnelanders Teasers - Wednesday, 13th of February, 2019
Jax receives a threatening message and at the same time recognises a voice. Ferreira household makes Naomi's birthday their point of discussion. At gets some gists about Stan while Annelize demands answers from Delia. Adler is about to receive a punch from Conrad while Danny discovers a strange thing in his bag.
Binnelanders Teasers - Wednesday, 13th of February, 2019
As the soapie series get to the 178th episode, Delia can not explicitly give a straight answer concerning Adler to Conrad while Annelize is at a crossroad of making a final decision between Adler and At. Then, Louis surprises Naomi with something special, and even though Steve's credit card is used with good intentions, it ends up causing a significant misunderstanding. Trudie does not appreciate the new living arrangements of Chanel.
Thursday, 14th of February, 2019
Trudie makes an effort to befriend René while Jax and others visit Delia. Okkie is irritated based on the plans of Morné for the future, Elana is concerned with Lexi's feelings about her dad's new relationship, and Steve expresses his disappointment in Lexi about the misunderstanding.
Friday, 15th of February, 2019
In this episode, because of Trudie's social media activity, Okkie is now concerned about René while Morné gets some more disgrace of his life. Annelize makes a worrisome promise to Delia, while he gets more egg on his face. Conrad discovers that Delia actually played her trump card while Lexi warns Elana in a subtle way, and Annelize voices out how she feels towards Monique.
Monday, 18th of February, 2019
Lexi finally discovers why Steve is frustrated with the answer that Elana gave, Franz Basson is everywhere in search of advice while Morné suddenly gets more attention than he bargained for. Conrad stumbles upon a gruesome scene which seems to make everyone to look like a suspect instinctively.
Tuesday, 19th of February, 2019
Steve has found out why Elana seems to be a bit stumped while Okkie shares his level of concern with Ilse about Trudie, and Liebenberg figures out who exactly he is going to question first. At and Conrad have a massive disagreement about Delia that is bringing them apart. As René's photos now show that she did not actually blow her hair back, Chanel has figured out a way to fix it.
READ ALSO: Mzansi gushes at Tito Mboweni's selfie with 2 teens proud to meet him
Binnelanders Teasers - Wednesday, 20th of February, 2019
Steve gets bad news from Elana while Jax is so desperate for an answer from Danny. Some things are getting more evident to Liebenberg as he tries to put together some pieces of the puzzle, Okkie seeks Morné's assistance to create a profile for social media while Louis is willing to help René with her page. As regards Delia's father, At is threading the path of war.
Thursday, 21st of February, 2019
Now that Liebenberg is questioning Annelize again, she is beginning to realise why Conrad is shocked based on the findings of his own investigation. Naomi is bedevilled with Okkie's interest in social media. Trudie is disappointed in the fact that she was not invited to the festivities while Franz returns to Pretoria.
Friday, 22nd of February, 2019
Elana makes every effort to avoid answering Steve's questions while Danny lies to Liebenberg when he was being questioned. Franz challenges Elana about Steve; someone is arrested on the charge for murder while Okkie requests for Naomi and Louis's help in teaching someone a lesson. Then, Okkie gets weird messages via social media.
Monday, 25th of February, 2019
Elana is now troubled because of Conrad while Jax is also aware of the tension that the arrest has caused, and Steve needs Franz to assist him with one of his patients. Then, Conrad is in discussion with his sister about Delia, Franz expresses his mind to Elana, while Trudie needs their advice based on the messages on social media.
Tuesday, 26th of February, 2019
Danny asks Jax to keep something for him in her locker while At is not comfortable with the presence of Delia in Binneland Clinic. Annelize and Delia are beginning to wonder whether they are now victims or not while Steve encourages Elana that Franz is not bad a person to work with. Delia is preparing herself for any unfortunate situation that happens eventually.
Wednesday, 27th of February, 2019
Elana makes assumptions about Steve and the piano while Jax is uncomfortable that she can no longer keep her mouth mute. Delia is found accusing Danny while Naomi decides to change the whole ballgame, and Trudie is brighter than the look she puts up. Elana is so excited with the operation.
Binnelanders Teasers - Thursday, 28th of February 2019
In this last episode of Binnelanders Teasers for the month, Okkie is so worried about the news about Morné while the opinion of Annelize is starting to get to Steve. Danny is not so impressed with the behaviour of Jax, Delia wonders if Conrad doubts her or not, and Trudie seems not to be afraid at all to bend the rules a bit. Fourie questions the mental health of Delia.
From the summary of this month's Binnelanders Teasers, you can now see that it is a must-watch for you and never to be missed at all. While you go through the episodes, do not forget to check back again for the summary of the episodes for the month of March.
READ ALSO: The 3rd Annual Royalty Soapie Awards winners have been announced
Source: Briefly.co.za