Eskom has been in a financial storm for years with no hope of an end to the trouble any time soon. The last week has seen the worst power cuts South Africa has seen in years, and it looks unlikely that Eskom can be saved. President Ramaphosa remains hopeful that the power utility can be saved - with the right plan.
PAY ATTENTION: Click "See First" under the "Following" tab to see Briefly.co.za News on your News Feed!
South Africans are sick and tired of Eskom's load shedding, electricity price hikes and the constant bailouts it keeps demanding from the state.
Many have suggested that Eskom be sold or privatised, but the government refused, meaning more bailouts will have to go to the crippled utility.
Is it possible for Eskom to turn South Africa's lights on and never turn it off again?
Briefly.co.za takes a look at why load shedding is happening, what could possibly be done and if President Ramaphosa's plan of splitting Eskom will make a difference.
PAY ATTENTION: Save mobile data with FreeBasics: Briefly is now available on the app
Why is South Africa suffering under load shedding again?
It seems that maintenance work that has been neglected is one of the biggest causes of delay as it resulted in performance deterioration.
Almost a third of Eskom's capacity was out of service because of maintenance, diesel shortages and plant-related issues.
Eskom's power station performance has deteriorated steeply in part because of delays to critical maintenance work.
READ ALSO: Lekota says Ramaphosa's denial of sell out claims proves he did it
An energy analyst, Chris Yelland, says all the neglect will take time to repair.
It will take years to sort out the problems that have built up.
The famous coal problem
Eskom produces more than 80% of its power from coal that comes from South African mines. However, spending on coal has quadrupled in the last 10 years and reached R85.2 billion for 2018.
Shortages are a constant issue. Bribery is also another concern that is affecting Eskom and therefor South Africa.
Xavier Prevost, senior analyst at XMP Consulting feels that Eskom must sort out its coal procurement.
Eskom's coal procurement needs to be sorted out, with people brought in who understand mines and the quality of coal. Bribe-taking is still a big problem.
Workforce excess
Eskom has about 48 000 employees, as reported by investing.com. According to a World Bank research report, about two-thirds of the employees are not needed.
However, cutting jobs won't go down well for the president, especially not when elections are on the way.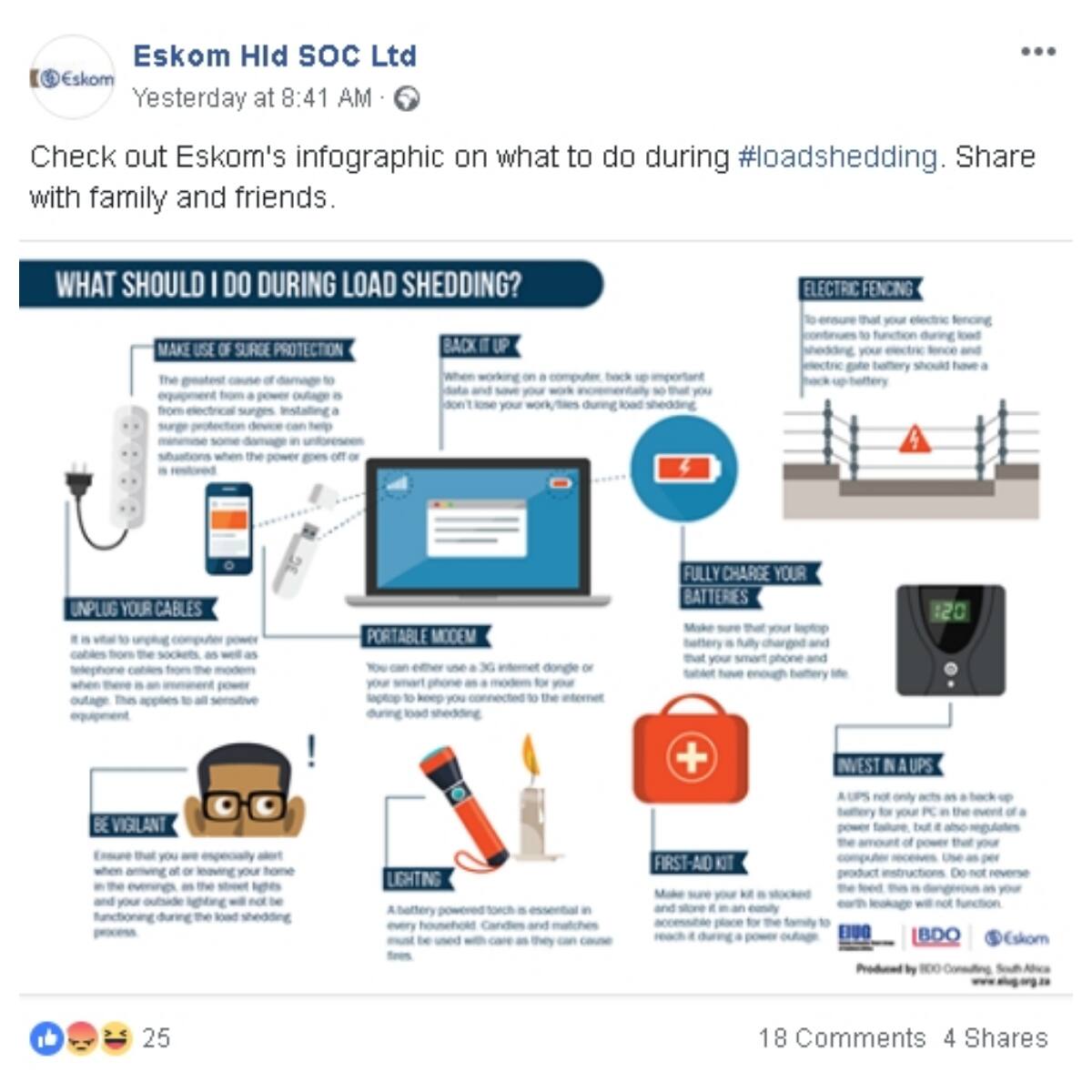 READ ALSO: Haibo ANC! Slogan says 'The power is in your hands', Mzansi claps back
The massive debt mountain
Eskom's debt was an alarming 419 billion at the end of September 2018. This debt could be the utility's biggest challenge.
Splitting Eskom - will it help?
President Ramaphosa announced that Eskom will be split into 3 entities. The entities will separately be responsible for generation, transmission and distribution while still operating under the same company.
But analysts are skeptical. Peter Attard Montalto, head of capital markets research at Intellidex, says there will remain a 'monopoly mindset'.
Separating within Eskom means the incentive issues and monopoly mindset will remain, and any upside from internal capital allocation being more transparent within entities may be limited.
One option could be to break up generation into smaller companies that own a combo of new and old powers stations that could compete to supply the cheapest electricity to the grid.
Whatever the final plans are for Eskom, there lies a lot of hard work ahead and Eskom will certainly not return to the giant it used to be overnight.
Enjoyed reading our story? Download BRIEFLY's news app on Google Play now and stay up-to-date with major South African news!
Source: Briefly.co.za