It is right to say nude colour nails are a holy grail. More often than not, you might ask yourself, 'what nail polish color should I wear with my skin tone?' This is understandably so because of the fast changing nature of nail polish fashion. However, there is nothing to worry about because there are different art designs that will always be relevant in the nail fashion world, despite the season. Nude colour is one of the polish designs that will always be in fashion no matter the time and season.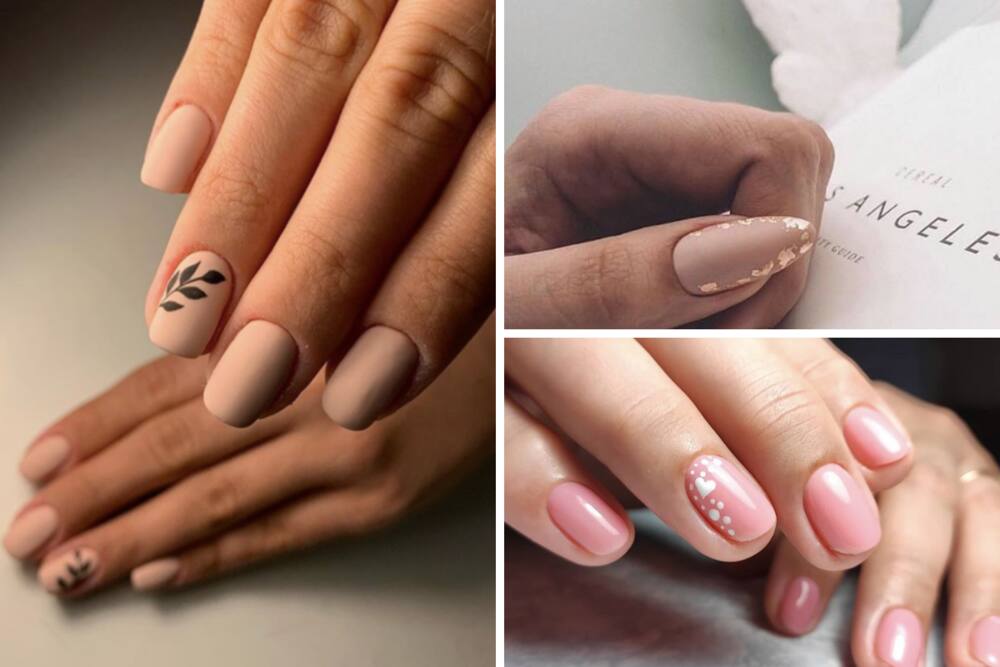 When you look at nude nail designs 2018, you will get to understand how cool nude colour nail art is. These designs are always neat and clean. You rarely find these designs with chippings long after applying them. One of the most likable things about it is its ability to match with almost any dress code you wear. It also gives an illusion of long legs when applied on your toes. This is more pronounced when you wear a stiletto or open toed shoes. In all these, you have to abide by a simple trick to make your nails look sophisticated by keeping them short. Let us look at 30 nude colour nails ideas 2020.
1. Nude with gold foil
2. White nude with details
3. Simple nude
Get this Personalised Floral Wreath Cosmetic Bag as it is a perfect carry-all for your budget and beauty needs. It will protect your favourite products and keep them safe from damage and leaks. This adorable cosmetic bag has a unique floral watercolour design that can be personalised with a name.
4. Nude nail art with sequins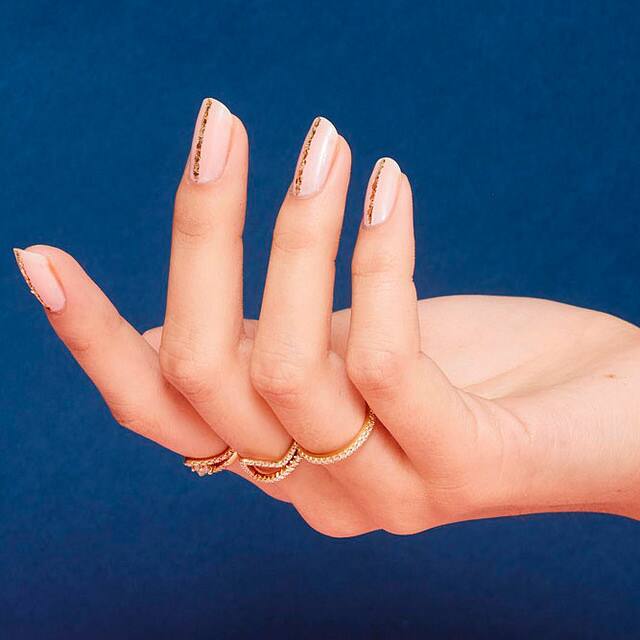 5. Tender flowers
6. Matte nude with nature pattern
7. Nude nails with silver sparkle
8. Nude nail polish with glitter
9. Simple nude matte nails
READ ALSO: 35 TOP celebrity nail art ideas you will want to try out in 2020
10. Glossy nude nails with some matte nails
Start your mornings off on the right note with this beautiful Personalised Floral Mug. It can also be an excellent gift for your loved ones during their birthday, the holiday season or special occasions. This mug has a lovely floral design that is personalised with a name and message.
11. Nude nail with golden sparkles
12. Nude nails with animal pattern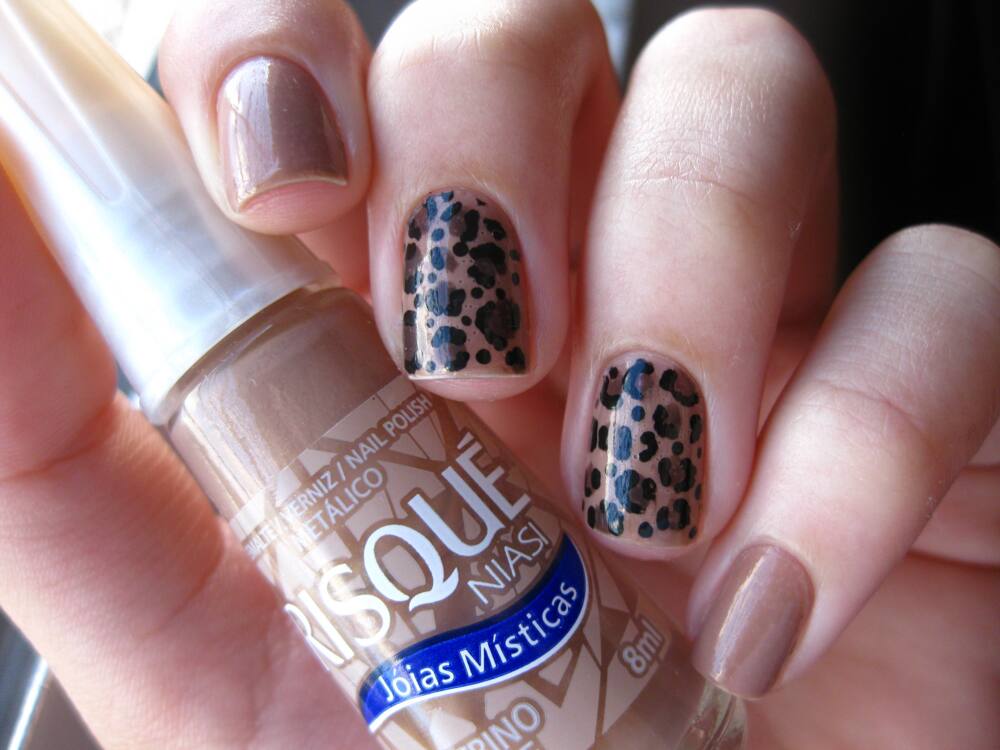 13. Simple nude color with a black spot at the bottom
14. Nail gel with gold foil
15. Nude polish with gold sparkles at the side
16. Nude nail art with gold stud
17. Nude nail polish with cupcake patterns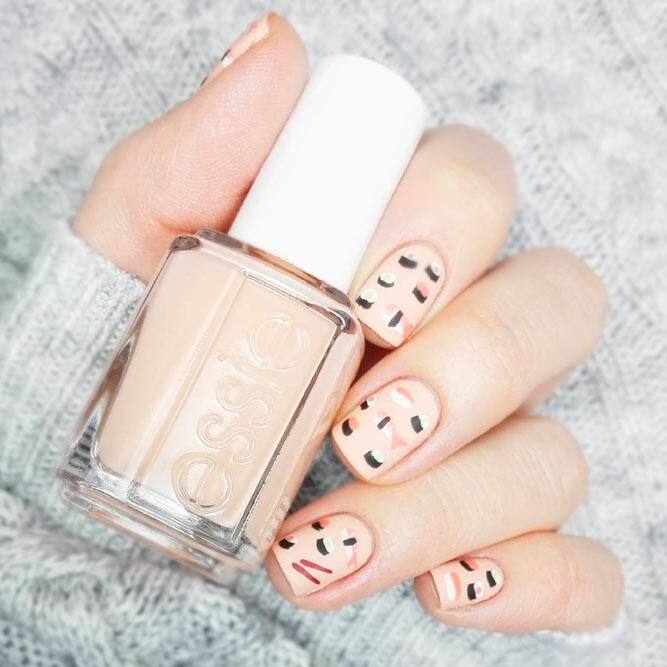 18. Natural nail polish with black cover at the top of the nail
19. Gel nail with sparkles
20. Nude nail polish with a moon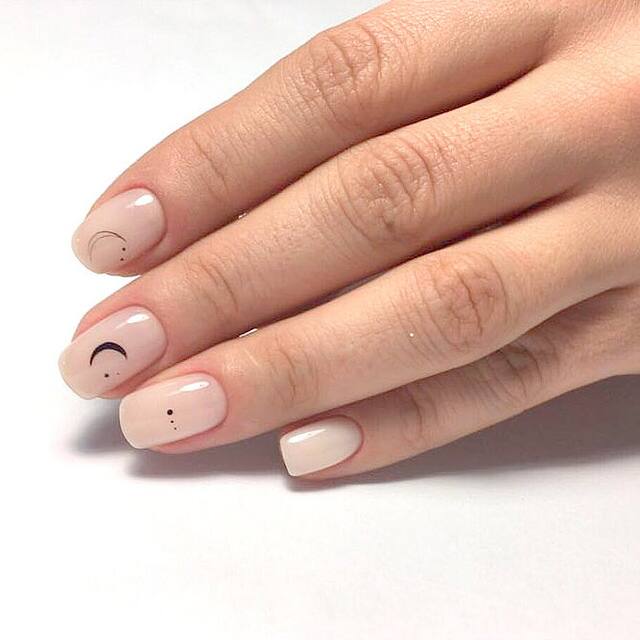 21. Nude nail polish with unique floral patterns and a stud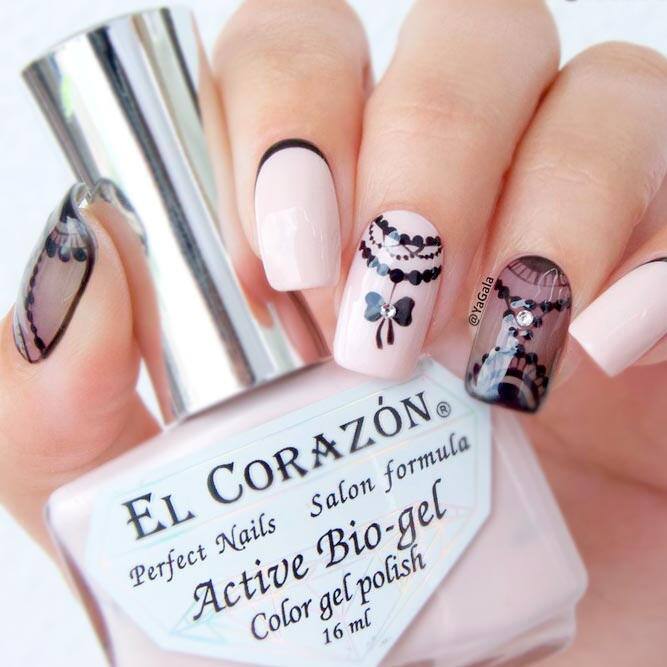 22. Nude nail polish with sparkling details
READ ALSO: Woman wins award for world's longest nails – grown over 23 years
23. Nude nail polish with black sideway patch
READ ALSO: 3 celebs rocking stunning traditional-modern looks, slay babe!
24. Nude nails with gold embellishment at the bottom
25. White lines
26. Nude nails with some art design
27. A white heart and dots
28. White tip nails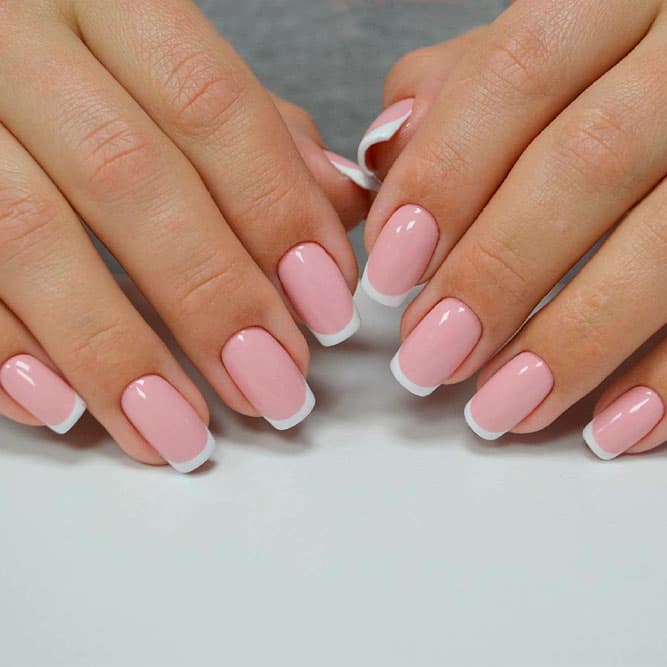 29. Nude nails with the stars
30. White-tip-nails-designs-reverse-french-manicure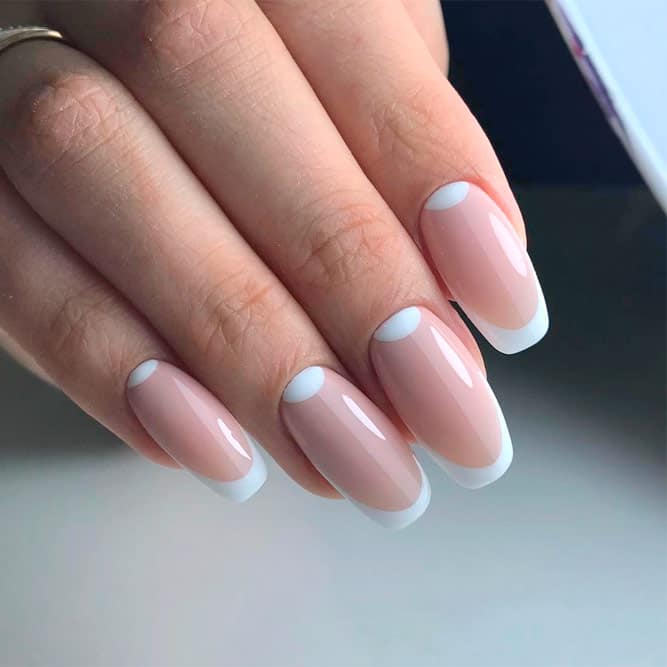 Wearing nude colour nails is always a good way for avoiding unnecessary choices as the fashion season changes over time. Nude colors can be worn with multiple clothes, thus eliminating the need to stick to specif cloth patterns during the period which you have your nail polish on. Choose one of the above nail polish to wear.
DISCLAIMER: Please note that some of the links in the article are affiliate links and Briefly.co.za will earn a commission if you purchase through those links. However, we always choose only the best quality products that we use ourselves and recommend to our readers. The earnings we get from the affiliate marketing help us continue preparing useful and entertaining content, that our audience enjoys.
READ ALSO: Nail fail: Local woman shares picture of her manicure disaster