Binnelanders is an Afrikaans soap opera that airs on KykNET. The story revolves around the lives of the patients and doctors in and surrounding Binneland Kliniek, a fictional Pretorian private hospital. It has been on the air for several years, since 2005 and it has brought us consistent nail-biting drama and suspense throughout that time. It is still ongoing and promises to be very interesting, especially after reading these Binnelanders March 2019 teasers. We have them here for you.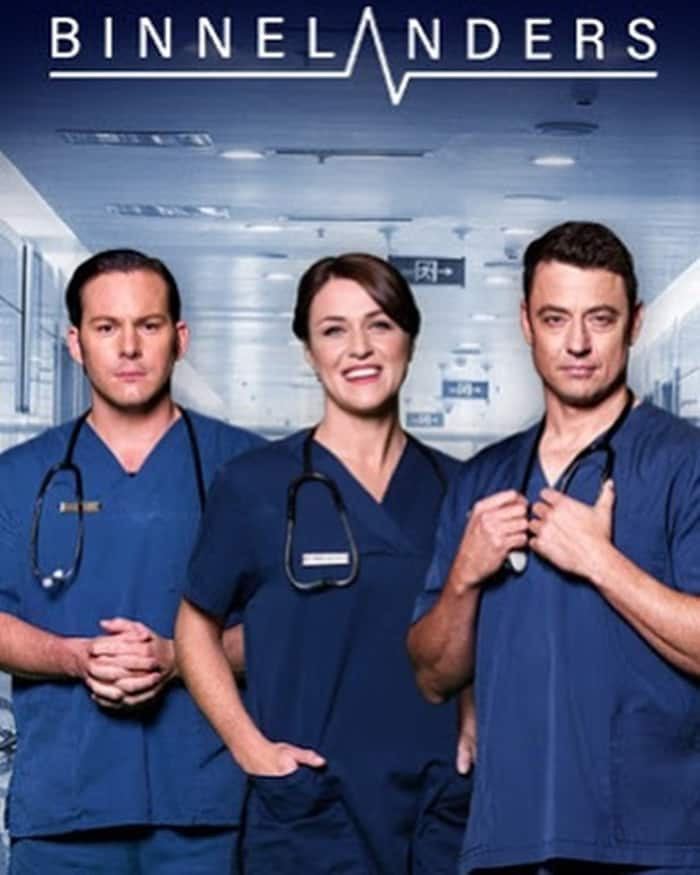 The official teasers have been released for the public and we have them here, so scroll down to find out what to expect this season.
Binnelanders latest episode 2019
Episode 190/3206 – Friday, March 1st 2019
Trudie disagrees with a scheme of Chanel and Rene's. Elana is confronted by Steve about Franz. Delia doesn't approve Conrad's strategy. Monique tells Annelize about her suspicions of At, which Annelize uses to make Conrad wary of At. The strain of lies is being felt at the Ferreira household.
Episode 191/3207 – Monday, March 4th 2019
At is angry with Conrad. Monique is forced to handle the outcomes of her suspicions. Trudie is talked by Rene into making matters worse, and Annelize finds out she is no longer in At's good graces. Steve is told by Lexi to discuss his problems with Elana.
Episode 192/3209 - Tuesday, March 5th 2019
Elana and George rapidly become friends. Franz decides how to deal with his treatment. Conrad and At are questioned by Fourie. Conrad becomes suspicious of everyone, and Okkie and Morne's outing raises questions.
Episode 193/3209 – Wednesday, March 6th 2019
Ilse is trying to find out the truth behind everything in the Ferreira household. Elena and Steve finally talk, Annelize is left wondering after speaking with At. Elana is tempted.
Episode 194/3210 – Thursday, March 7th 2019
Steve is punched by Elana who was confused by Franz. Trudie and Okkie have an open talk. The murderer is finally revealed, and Tertius is in shock.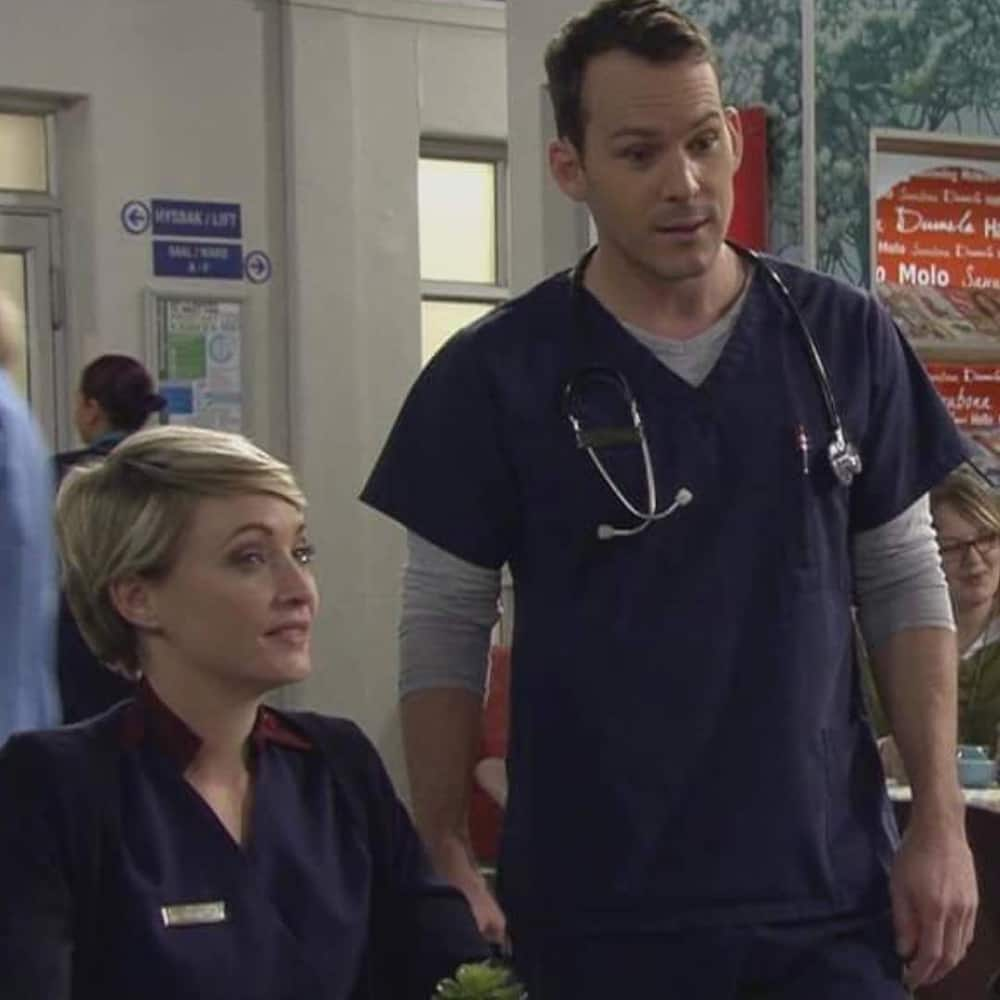 Episode 195/3211 – Friday, March 8th 2019
Conrad and At cannot believe it. Morne does not surrender with ease. George is operated on by Franz. Jax believes it is best for Elana to go to Canada. Delia knows well that her life will not change overnight. Everyone bids Morne goodbye.
Episode 196/3212 – Monday, March 11th 2019
Elana's new idea disappoints Lexi when she learns about it. At has ideas cooking up for Southern Hope. Delia is prepared for the worst when she is called to Southern Hope. Louis gets an idea from Quinton. Conrad does not inform At about Delia and meets Dr. Roland.
READ MORE: List of hottest South African actresses with pictures
Episode 197/3213 – Tuesday, March 12th 2019
Lou seeks help from At. Franz is shocked when he is told Elana does not want to participate in the procedure. Dr. Roland elaborates the decision to Delia. Steve encourages Elana. Conrad tells Tertius his idea. Karli is thinking about an engagement ring.
Episode 198/3214 – Wednesday, March 13th 2019
Elana is in charge of the theatre and goes ahead with the procedure. Annelize enacts parts of her plan on Delia. Naomi explains herself to Louis. Delia's night does not begin too well. Delia is trapped using At's opinion on stem cell research.
Episode 199/3215 – Thursday, March 14th 2019
Elana's day begins rather strangely. Southern Hope is in the news for the wrong reasons. George leaves Elana with words of wisdom. Annelize and Conrad get into a heated argument on the subject of loyalty. Louis is encouraged by Karli to spend money. Conrad is blamed by Delia for everything that is not right in her life.
Episode 200/3216 – Friday, March 15th 2019
Elana is confronted by Steve. Conrad is determined to mend fences between Southern Hope and Binneland. Annelize becomes aware of Conrad's business plans. Franz's future plans prove to be overwhelming.
Episode 201/3218 – Monday, March 18th 2019
Conrad is pressured by At to make a decision. Elana is told by Jax to look within herself. Karli's optimism worries Naomi. Conrad refuses to let anyone dictate his actions.
Episode 202/3218 – Tuesday, March 19th 2019
Delia is warned of drawing too much attention to Roland's work. Steve and Elana worry about At and Conrad. Rene tries to discover the plans that Quinton has for Karli. Tertius receives a vital job from At. Conrad reveals his plans to Delia, and At feels everything becoming tenser around him.
Episode 203/3219 – Wednesday, March 20th 2019
A fight erupts over frozen embryos. Someone has to make a significant promise. Tertius is asked by Quinton to cover his shift for him. Roland gives Delia advice on dealing with the drama that has entered her life. Tertius seeks advice from Annelize regarding the investor. Delia does not tell Conrad about the situation at Southern Hope.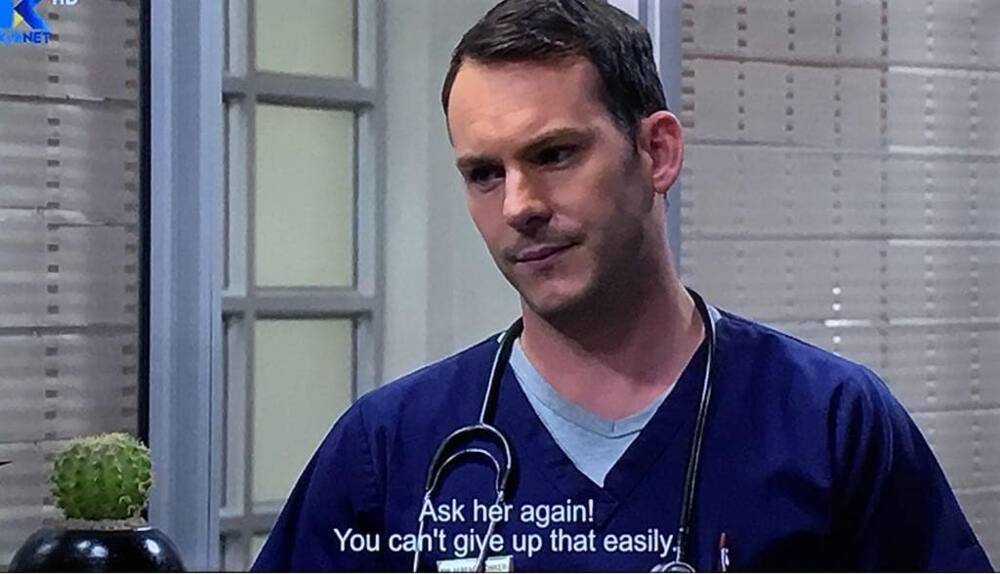 Episode 201/3220 – Thursday, March 21st 2019
Linda does not seem too pleased with the good news Delia receives. The reason for At giving Tertius the job is revealed. Conrad has something in store for both Southern Hope and Steve. Tertius and Danny get into an argument over a patient. At Tyler Khozana's birthday party, Delia sees something that gets her mind racing.
Episode 202/3221 – Friday, March 22nd 2019
Chanel inflicts injury on her own self. At is angry after learning of Annelize filling in for Tetrius. Delia figures out what is happening as well as her limitations. Karli and Naomi get into a heated argument during which someone begins firing shots at them. At Southern Hope, a fire breaks out.
READ MORE: List of Afrikaans actors
Episode 206/3222 – Monday, March 25th 2019
Conrad learns of the Southern Hope fire, as well as Delia having gone missing. Louis and Quinton plan on giving the girls a surprise. Danny and Tertius catch Jax off guard. An unanticipated question is asked. At is unimpressed with Elana's plans that relate to Corrie. Annelize attempts to offer her support for Conrad.
Episode 207/3223 – Tuesday, March 26th 2019
Naomi and Karli have an open conversation. At is suspicious of the events at Southern Hope. Chanel attempts to explain what she's afraid of. Ronald insists he wants to work with Steve. Louis is not sure of the next step to take. Conrad is very shocked. There appears that a burglary has occurred at the flat of Jax and Tertius.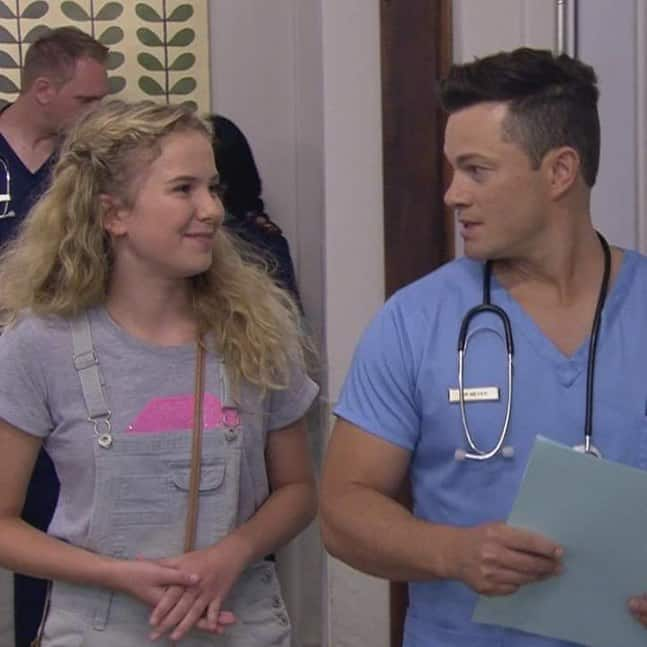 Episode 208/3224 – Wednesday, March 27th 2019
Conrad is encouraged by Ronald to take the next step. A lost child is found by Rene and Chanel. At refuses to treat Corrie at Binneland. Karli believes Ilse should inform Louis if Okkie's state of mind. Tertius is shaken by a photograph. Louis' plan creates a lot of excitement.
Episode 209/3225 – Thursday, March 28th 2019
Tertius is unable to communicate with the child – Rene believes the child to be deaf. On the day of Corrie's operation at Binneland, At takes severe action. Okkie realizes At Koster is in his future.
Episode 210/3226 – Friday, March 29th 2019
To address recent events, Conrad insists on calling a press conference. Louis' plans are spoiled. The breakthrough Tertius has does not last too long and the people learn that you cannot always depend on being hopeful of carrying you. The reason Gabriella is admitted to the emergency room shocks Chanel.
Watch Binnelanders full episodes
Catch Binnelanders latest full episodes on kykNET Mondays to Fridays at 7:30 p.m. The omnibus airs on the same station on Saturdays from 9:30 a.m. Let us know in the comments below if these teasers helped you enjoy the show even more.
READ ALSO: