45 most powerful quotes ever spoken
Everybody faces circumstances that might threaten their stability, confidence, or even hope to make it hard to make certain decisions in confidence. There is always some power in every word we uttered or uttered to us. The implication is that powerful quotes can have an adverse impact on our life. Read on to sample a few of the most powerful quotes ever spoken to inspire, encourage, and boost your confidence.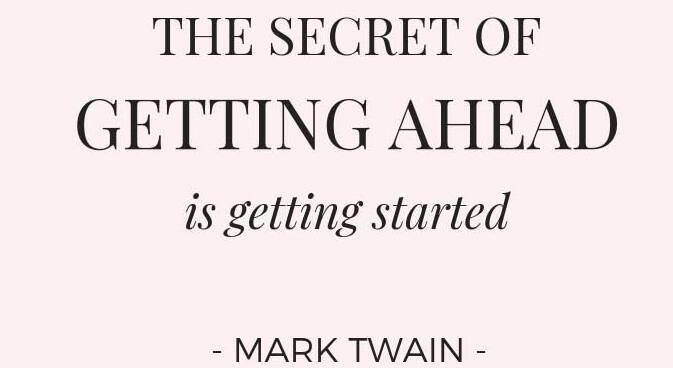 It is important to think through any powerful quotes before interpreting their literal meaning. In spite of the changing world, words spoken by some of the wisest individuals ever lived are timeless.
What are some inspiring quotes?
Everybody wishes to be successful. Regardless, how one achieves their success might be different from the next person. However, embracing a few quotations about life can get you moving in the right direction. Here are famous quotes about life.
"If you focus on your actions, people may not notice or even hear what you are saying." - Ralph Emerson. This is a call that has similar meaning with the old adage of actions as being a great way to express oneself as opposed to just mere words. However, it takes considerate thinking for the actions to be worth it.
"Success is one, and it involves spending life in one's unique way." – Christopher Morley. It is shameful to spend your life in a manner that does not please or suit you perhaps, in the name of wanting to please others or emulate others. Change every aspect of your life to your liking.
"Your life is much more honourable and useful if you spent it making mistakes in comparison to another's life that's spent doing nothing." — George Bernhard Shaw. Experiments play an important role in our life, as they open up to new opportunities and growth. How would you know whether something is doable or whether a particular goal is achievable if you do not experiment?
"You will not see your shadow if you focus your face to the sunshine." – Hellen Keller. Provided your focus is on the bright aspect of every circumstance or issue that you come across, you will never feel the pressure of the negative or dark elements. Isn't this all one needs to grow and remain happy?
"If we strive towards making others happy, we will find our own happiness."— Unknown. In life what we want, such as happiness, lies in interest of other people. For example, instead of looking for things that you are passionate about, it is advisable to serve others as in the process, you may develop interest and passion.
"Circumstances do not make life unbearable, lacking purpose and meaning in it does." — Viktor Frankl. Obstacles are inevitable in life. Embrace them and work towards being resilient – it is the only way to be purposeful in life.
What is the most used quote?
The following are some powerful women quotes ever spoken.
"The question isn't who is going to let me; it's who is going to stop me." –Ayn Rand.
"Getting silenced is the best way to realize how important our voices are." — Malala Yousafzai
"Instead of looking at the past, I put myself ahead twenty years and try to look at what I need to do now in order to get there then." –Diana Ross
"I'm tough, I'm ambitious, and I know exactly what I want. If that makes me a bitch, okay." — Madonna
Powerful quotes about love
It can be exciting and challenging to love, remain in love, as well as express love to others. Here are some powerful love quotes and sayings to get you moving even when it seems impossible to love.
"think at times that poverty is all about hunger, nakedness, and lack of a home. The greatest poverty is that of being uncared for, unloved, and unwanted. "— Mother Theresa. Mother Theresa points out the importance of love in a healthy life. There is more to a healthy life than just the mere abundance of water, food, and shelter.
"Love is a verb. Love — the feeling — is a fruit of love, the verb."— Stephen Covey. We all have mistaken love for attachment and possession. It becomes hard to show love. Therefore, if you start by being loving, it can be easy to love anybody around you.
READ ALSO: 40 cute thinking of you quotes with images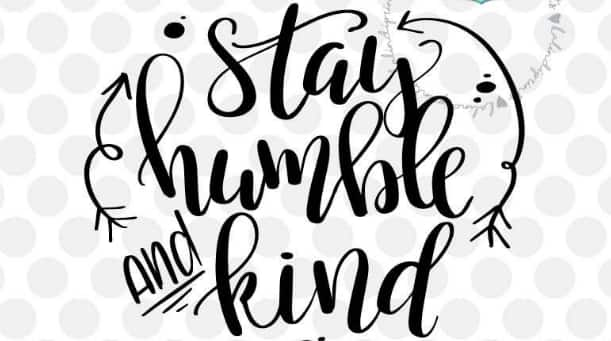 "God, grant me the serenity to accept the things I cannot change, the courage to change the things I can, and the wisdom to know the difference." — Reinhold Niebuhr. However unhappy you might be with certain issues in life, you cannot change some things. It is advisable to develop patience and the understanding that not everything that exists is there to be changed.
Deepest quotes ever about success
What is success, is a question that has many answers. In spite of the many definitions, most scholars and successful people will tell you that persevering regardless of how many times you fail is what breeds success. Here are some of the deepest quotes ever about success.
"Success is not final; failure is not fatal: It is the courage to continue that counts." – Winston S. Churchill. This is one of the many life sayings that call for seriousness and being courageous when approaching any life situations regardless of how many times one fails.
"The road to success and the road to failure are almost exactly the same."–Colin R. Davis. It takes much wisdom to differentiate between success and failure.
"I have not failed. I've simply discovered 10,000 ways that don't work."– Thomas Alva Edison. This quote is an inspiration for people to change their perception of issues in life. There is always a brighter aspect of everything.
"Opportunities don't happen. You create them."– Chris Grosser. The implication of this quote is that unless one creates opportunities, they will never find them.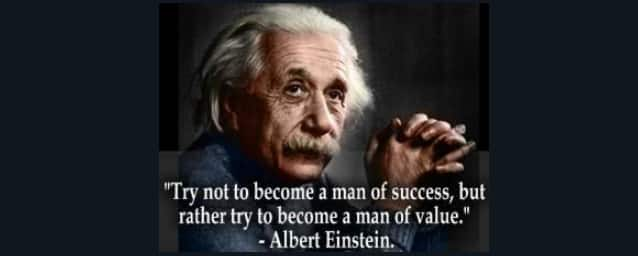 "He who fears he will suffer already suffers because he fears." — Michel De Montaigne. In most of the cases, we are barred from reaching our potential because we worry about what will happen when we take action. Similarly, if you do not contain your fear, you will continue suffering in your current situation.
"You can only be successful if you experience several cases of failure and still remain enthusiastic." - Winston Churchill. The implication is that failure does not make anybody unsuccessful, it is the lack of enthusiasm.
"When you want to succeed as bad as you want to breathe, then you'll be successful." -Eric Thomas. It takes determination to succeed, and the understanding that your life depends on it.
"If you have strong desires, people will see you as having superhuman powers to achieve." – Napoleon Hill. Whatever we desire is what drives us to make goals and achieve them. Focus on your desires, and you will succeed.
READ ALSO: 33 best faith quotes for inspiration and strength
"Do not spend so much time waiting for a closed door to open; you might miss the chance t see others that are already opened for your sake." — Helen Keller. If you put a lot of effort on the future, or the past, mindlessly, you will be wasting time. What matters is the ability to notice what is happening around you and making use of any opportunity.
"Most people do not listen with the intent to understand; they listen with the intent to reply." — Stephen Covey. How one responds to any issue depends on how well they understand what is being talked about. Better listeners should focus on understanding as the intent of any listening.
"Life is only interesting if there are challenges, and meaningful if we overcome them."— Joshua J. Marine. Never consider challenges a deterrent in life. In fact, they should give you a reason to work hard.
"New experiences open the mind to new dimensions." — Oliver Wendell Holmes. Anything we encounter in life is a lesson that should help us improve our situations and perspective about life.
READ ALSO: 20 best short love sayings for her
"I would rather die a meaningful death than to live a meaningless life."— Corazon Aquino. You can only have a peaceful life if you understand the fact that life is not meaningful until you assign it certain aspects and choices.
Famous quotes for inspiration and strength
Here are a few famous quotes to inspire you.
"I believe there's an inner power, which separates losers and winners. And those who act according to the suggestions of their hearts are the winners." — Sylvester Stallone. Sylvester calls for individuals to focus on their abilities and the inner self when addressing diverse situations in life.
"Impossible is a word only available in a fool's dictionary." — Napoleon Bonaparte. All things are possible only if we try, and give them the necessary effort and determination.
"That which does not kill us makes us stronger." — Friedrich Nietzsche (1844 – 1900). If you do not try new things and challenges, you will never learn. Those who try, even if they do not win, come out with new experiences.
"Not stopping is what matters, not how slow you go." – Confucius. Be consistent in your goals, and you will make it eventually.
"Luck does not come without hard work." – Thomas Jefferson. Jefferson calls for hard work since it is the only way to be lucky.
"You don't have to be great to start, but you have to start to be great." – Zig Ziglar. You cannot know your potential in anything if you do not try it.
"Nothing is impossible, the word itself says 'I'm possible'!" –Audrey Hepburn. You need the right mental strength to change the status quo.
"Life begins at the end of your comfort zone." –Neale Donald Walsh. Unless you change your comfort zone, you cannot experience the joy of life.
"Expect problems and eat them for breakfast."– Alfred A. Montapert. Problems are part of life. Brace yourself to handle them on a daily basis.
"No one can attain perfection, chasing it leads you to excellence." –Vince Lombardi. This motivational quote calls for persistence in any task.
READ ALSO: 25 best deep love quotes for him and her
"Action is the foundational key to all success." -Pablo Picasso. Success and taking action are significantly correlated. It took action, and persistence in the action, for the most successful people to be where they are nowadays.
Motivational quotes and sayings
Motivation is a necessary tool that breeds perseverance, consistency, and success. Here are some famous sayings and motivational quotes to give you a different perspective on life and success.
"Aim for the moon. If you miss, you may hit a star." — W. Clement Stone. This calls for adaptations on your way to success. However, your initial goal ought to be extremely high such that whatever you achieve on the way is also worth the effort.
"There is a strong connection between success and action. It takes persistence to succeed. Those who keep moving despite making mistakes are more successful."— Conrad Hilton. Despite how many mistakes you make on your way, stay focused, and you will make it in the end.
"Don't stop when you're tired. STOP when you are DONE." — Unknown. Never allow any form of tiredness to deter you from working towards your dreams.
"Every great story on the planet happened when someone decided not to give up, but kept going no matter what." Spryte Loriano. This quote encourages us to be persistent in what we do.
"Hard work beats talent when talent doesn't work hard." — Tim Notke.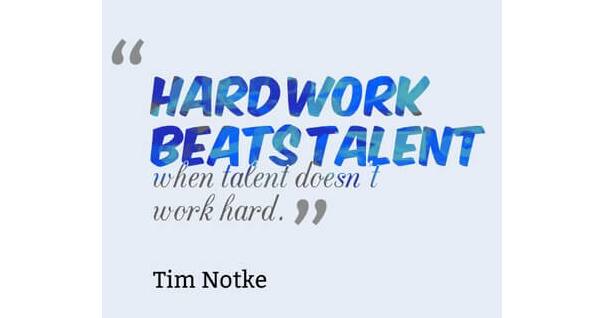 Work hard and be determined and you will be successful even more than the talented individuals will.
"Getting back up is what matters; not whether you get knocked down." — Vince Lombardi (1913 – 1970). This saying encourages individuals to develop great energy and zeal in them to overcome challenges whenever they come.
"Fear not the problems that you face. Face them with boldness, and they will make you stronger, and ready for anything that comes your way." — J.C. Penney, businessman. Consider problems as learning opportunities as opposed to drawbacks.
The above powerful quotes will trigger the emotional pulse points in your mind and the heart to create an extra boost of courage, hope, and confidence to face certain changes in life with courage.
READ ALSO:
25 best romantic love pictures with quotes and messages
25 best sweet dreams my love quotes, sayings and images
Source: Briefly News