Have you joined in to watch the popular Rhythm City Teasers yet? Especially if you are a lover of soap opera, Rhythm City Teasers is one of the few soapies that you will always look forward to watching every time. You know why? The level of creativity with which the series is scripted, and the dynamic ways in which they entertain every viewer, are second to none. Therefore, just as it is usually published every month, here are some highlights of e.tv Rhythm City Teasers for March.

Rhythm City Teasers is one of the few soapie teasers that any viewer will never get tired of watching. Imagine that, since it began in 2007, with the first episode aired on July 9th, 2007, viewers continue to look forward to the next set of episodes. While it airs from Mondays to Fridays at 19:00 on e.tv, this article focuses on giving you an idea of what to expect in each of the episodes in March.
Rhythm City Teasers
Rhythm City is a South Africa-based musical drama series that came as a replacement to Backstage, a soap opera targeted at the youth. The storyline of the drama series is all about the various trials and tribulations that those who are trying to break forth in the music industry face. Moreover, the musical drama series focuses on issues that relate to homosexuality, backstabbing, infidelity, love and drug addictions and a few other social ills that some people have pitched a business around.
READ ALSO: Binnelanders Teasers February 2019
Some of the popular Rhythm City cast include Nkosi Cengani, who played the role of Emmanuel, Slindile Nodangala, featuring as Blossom, Thembi Seete, known as Bongi Dandala, and Jamie Bartlett, playing the role of David. As published on Wikipedia, the popular soap opera has hit a local viewership of more than three million people. Based on this, the soapie has become one with the highest viewership locally in the history of e.tv.
Rhythm City Teasers highlights
To whet your appetite on what to expect in March, here are interesting highlights that you cannot afford to miss.
Rhythm City Teasers - Friday, 1st of March, 2019
Peaking its 3,040th episode, this teaser focuses on Bash as he seems to run out of friends, but at the same time, it appears as though he is likely to have found another one that is very close to the investigation. Dumi insists on not leaving the 68s.
Monday, 4th of March, 2019
In this episode, they prosecute Bash because of Bongi's murder while the information on what Bra Honest did to Mapula leaked out to Dumi. As it stands now, Rene is considering giving up on her dream.
Tuesday, 5th of March, 2019
Bash makes up his mind to find the real killer of Bongi. Also, while Dumi is determined to retaliate on Bra Honest, Kop promises to look after the siblings of Rene.
Wednesday, 6th of March, 2019
What you should expect in this episode is how Dumi returns to the 68s with a mission to avenge whosoever raped Mapula. Then, the body of Bongi is released.
Thursday, 7th of March, 2019 - episode 3,044
There is frightening advice from David for Bash. Dumi refuses to obey Sabelo but goes on to join the 68s again and on the part of Tshiamo and Lefa, they seem to have a feeling of unwantedness within them.
Rhythm City Teasers - Friday, 8th of March, 2019
In this 3,045th episode, Bash goes deeper into the darkness and on the part of Dumi, there seems to be no other choice but to go deeper with the gang as well.
Monday, 11th of March, 2019 - episode 3,046
Bash is banished from going to the club while Dumi feels on top of the world as he flashes his money, and Lerato has a proposal to make to Red.
Tuesday, 12th of March, 2019
While the funeral of Bongi begins, Mapula discovers the knife of Dumi and Lefa steals from Blossom.
Rhythm City Teasers - Wednesday, 13th of March, 2019
The unfortunate happens as Bash crashes Bongi's funeral while Lefa lies about the money that was stolen, and Sabelo tries to save Dumi by covering up for him.
Thursday, 14th of March, 2019 - episode 3,049
Bash gets an arrest for the murder of Bongi while Sabelo attacks Chicken. Then, Kop's kombi is stolen by Tshiamo and Lefa.
READ ALSO: Imbewu Teasers February 2019
Friday, 15th of March, 2019
In this 3,050th episode, Mzi goes to war on David while Sabelo eventually hands off and refuse to have anything more to do with Dumi. However, Kop eventually finds out what happened to the children that got missing.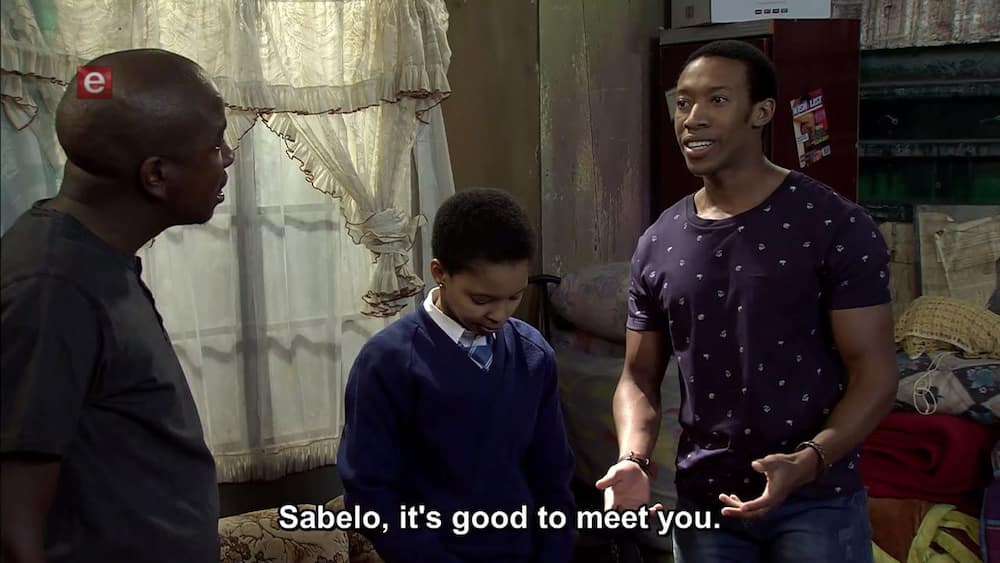 Rhythm City Teasers - Monday, 18th of March, 2019
Based on the investigation of Bongi's murder, it looks as if David is not as out in the clear as he believed to be while Sindiswa spots Dumi with the 68s.
Tuesday, 19th of March, 2019 - episode 3,052
Dumi's gun gets him in trouble while Lefa and Tshiamo meet with the boyfriend of their mother. Then, Lerato catches Mzi as he snoops in her office.
Wednesday, 20th of March, 2019
In this episode, you will get to see Chicken as he refuses to let go of Dumi while Lerato gets David in her sights for the murder of Bongi. Also, Kop is at a crossroad as to whether to give the kids a second chance or not.
Rhythm City Teasers - Thursday, 21st of March, 2019
There is a new proposal for Bash coming from Mzi. As it stands now, Sabelo seems to be the only person that Dumi can turn to, and on the part of Keabetswe and Lefa, they cannot agree on their next line of action.
Friday, 22nd of March, 2019
As Bash is held in custody, Mzi gets his bail while the truth about Dumi joining the 68s leaks out to Mapula. There is now a bond between Blossom and Keabetswe.
Monday, 25th of March, 2019
As this teaser gets to episode 3,056, Mzi kidnaps Shadrack after a major attack. Then, Dumi's secret leaks out to Dineo while Keabetswe confesses to Lefa on her worst suspicions.
Tuesday, 26th of March, 2019 - episode 3057
After Mzi has kidnapped Shadrack, he eventually finds a secure place to hide him while Mampho considers buying a car. Also, Dumi returns from a hijacking that was not considered to have gone well at all.
Wednesday, 27th of March, 2019
Now that Shadrack chooses to be obstinate, Mzi is really struggling hard to hold his life together. Mapula gets a piece of information that Dumi knows about the murder of the little girl. Then, Mampho is served a warning at work.
Thursday, 28th of March, 2019
In this episode, as Dumi opens up on how he feels exactly about the murder, Lerato comes to the rescue of Mzi, while Mampho has figured out another means on how to get some more cash.
Friday, 29th of March, 2019
In this final episode, while Chicken tends to be losing his patience, Dumi is still struggling on how to hold it together, while Shadrack attracts attention. Then, Mzi appears to be withdrawing and going dark.
As you join millions of other viewers to watch this exciting Rhythm City Teasers, you can be sure of the desire of not missing any episode. More so, what is interesting about the entertainment drama series is that you will always find every moment spent watching it interesting.
READ ALSO: