Hot dogs are to Americans as Boerewors rolls are to South Africans. You may be walking down the street, hungry, and then you see these rolls and boom! Problem solved! Boerewors rolls can be a great way to snack in between meals and can also pass as a meal for some individuals. So, how do you prepare gourmet Boerewors rolls at home?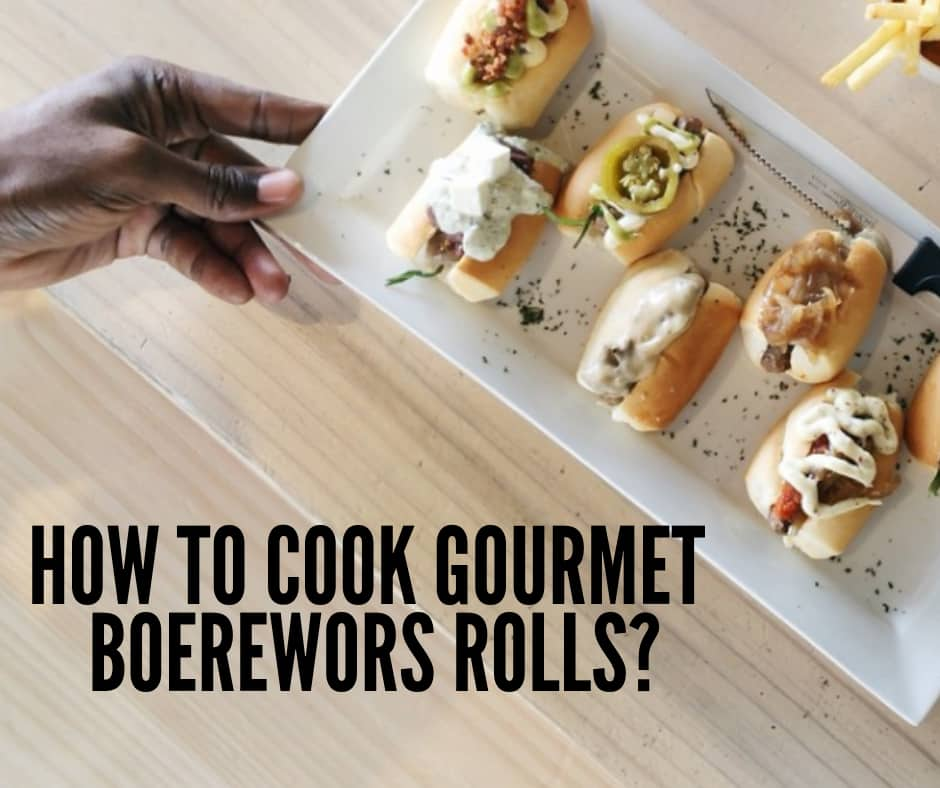 A wors roll does not have to be boring and monotonous. If you are adventurous with food and appreciate diversity, then you can try the mouthwatering gourmet Boerewors roll recipes that will excite your taste buds. These rolls can be very fast and convenient to prepare as you will see with our step-by-step guide the easiest gourmet wors recipes that you should try.
READ ALSO: How to make butternut soup
Easy gourmet Boerewors rolls recipe
Here are some simple gourmet Boerewors recipes that you can try at home:
1. Caramelised onions gourmet Boerewors rolls served with sweet potato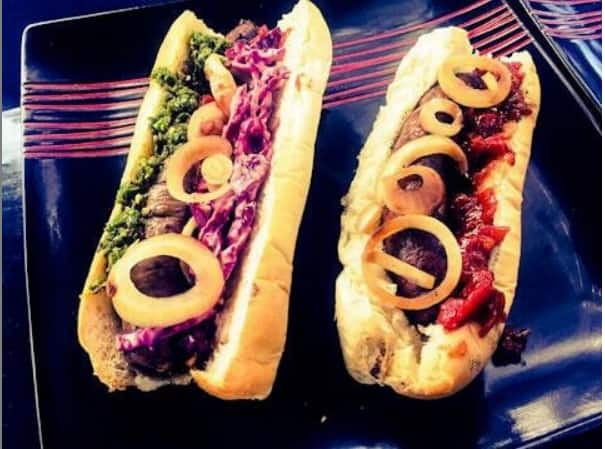 Ingredients
2 sliced open wholewheat rolls
2 Boerewors
1 medium-sized onion that is skinned and sliced in rings
1/2 handful of baby spinach leaves
I clove of garlic, skinned and grated
1/4 cup of tomato passata
1 avocado sliced in wedges
1/4 cucumber- preferably medium in size, cut into two equals, sliced lengthwise
2 tablespoons of soy sauce
1 handful of mozzarella cheese
1 espresso cup of olive oil
1 pinch of cayenne pepper
1 tablespoon of molasses, honey, or syrup
1 large sweet potato (orange in color) that has been cooked for 3 minutes to make it soft and cut into a roughly rectangular shape
Preparation method
This process takes about 40 minutes.
To prepare the rolls, drizzle some olive oil over the rolls and top them with mozzarella. Place these rolls in an oven tray lined with baking paper, and then put them under the grill for 8 minutes at 180 degrees Celsius.
To prepare the caramelised onions, add garlic, tomato passata, soy sauce, and olive oil in a cooking pot and allow the mixture to boil over medium heat. Add onions, pepper, salt, and molasses to the boiling ingredients, and then fry them until they become sticky. Do not make this mixture too saucy to prevent the rolls from becoming soggy.
To prepare the Boerewors, add oil to the cooking pan and then add 1/3 a cup of water and place the pan over high heat. Add the Boerewors and cover them completely by water and then let them boil. When the water evaporates, fry the Boerewors for 5 minutes on either side so that they do not dry while frying.
To prepare the sweet potato chips, begin by preheating the oven to 200 degrees Celsius. Line the oven tray with baking paper, and then spread the chips evenly. Scatter some cayenne pepper on the chips and drizzle some olive oil over them as well. Bake the chips for 20 minutes until they become crispy on the outside.
Assembling:
Take a clean plate and place the roll. Put the spinach leaves, avocado, and cucumber on the roll, followed by the Boerewors. Top the combination with the caramelised onion and serve the sweet potato chips on the side of the plate.
2. Sweet tomato relish gourmet Boerewors rolls and chips
Ingredients:
6 fresh hot dog rolls
500g Boerewors
1 can of 410g Rhodes Tomato Braai relish
1 teaspoon of sugar
1 small red chilli that is seeded and chopped (optional)
2 tablespoons of chopped flat leaf parsley
Some softened butter for spreading
Preparation method
In a medium cooking pan, place the tomato braai relish and allow it to boil. Add the parsley, sugar, and chilli (optional), and then reduce the heat and simmer until the relish is thick.
Grill the Boerewors in open fire until they cook, and then slice them into 6 equal parts.
Assembling
Now that you have all ingredients ready, in a tray, take each of the Boerewors pieces and place on each hot dog roll that has been buttered lightly. Top the combination with the tomato braai to form Boerewors roll relish, then serve immediately with the crispy cooked skinny fries.
READ ALSO: Best peppermint crisp tart recipe South Africa
There you go! Collect the readily available ingredients above and with the above simple steps, you have yourself tasty gourmet Boerewors rolls in no time. Bon appetite!
READ ALSO: