Best tribal tattoos for men and women 2019
Cultures have had different identities over the years with one of the most common forms of identification - tribal tattoos. There is an association linked to a specific tattoo on a man or woman. Over the years, things might have changed as civilization took over and the need for identification using tribal marks and tattoos continue to fade. Even so, these marks are still used for aesthetic purposes. Certain groups are still associated with specific tribal symbols.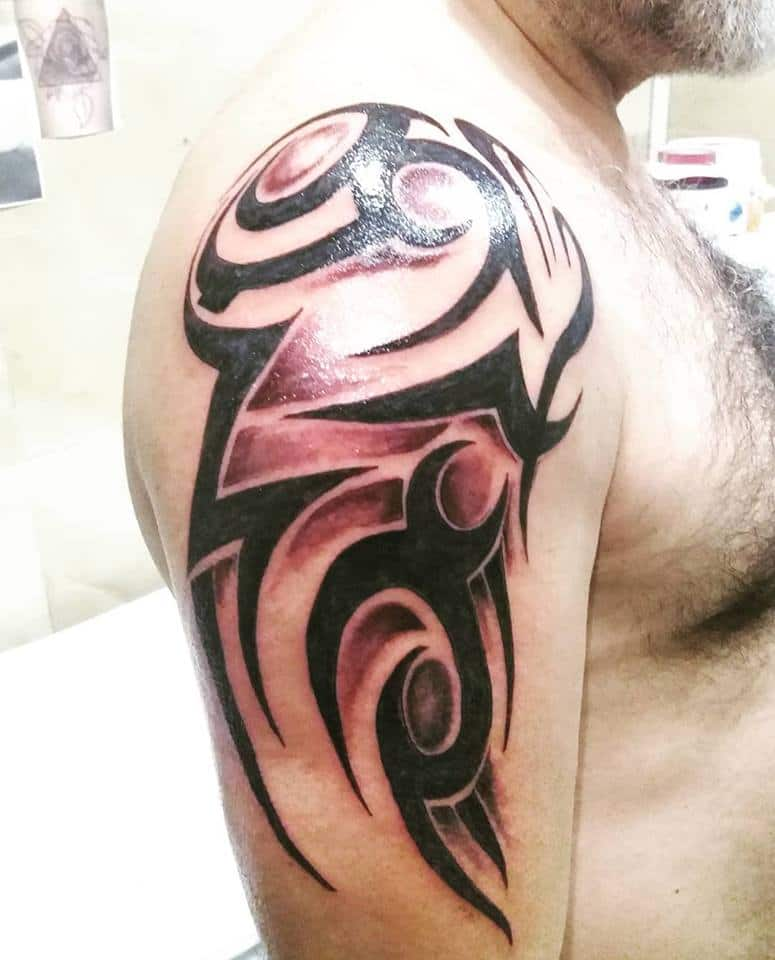 Whether you are a fan of the shoulder tattoos or are interested in getting a mark somewhere else on your body, different designs and shapes mean different things. This article takes a look at some of the best tattoos you will ever come across.
African tribal tattoos
Africans are among the people with the richest cultures in the world. It is not surprising that there are specific symbols, and marks that are associated with different meanings in a community. Some of these marks come in the form of symbols and are used, or were used, on both men and women to signify different things. The following are examples with their meanings.
1. Story-telling tattoo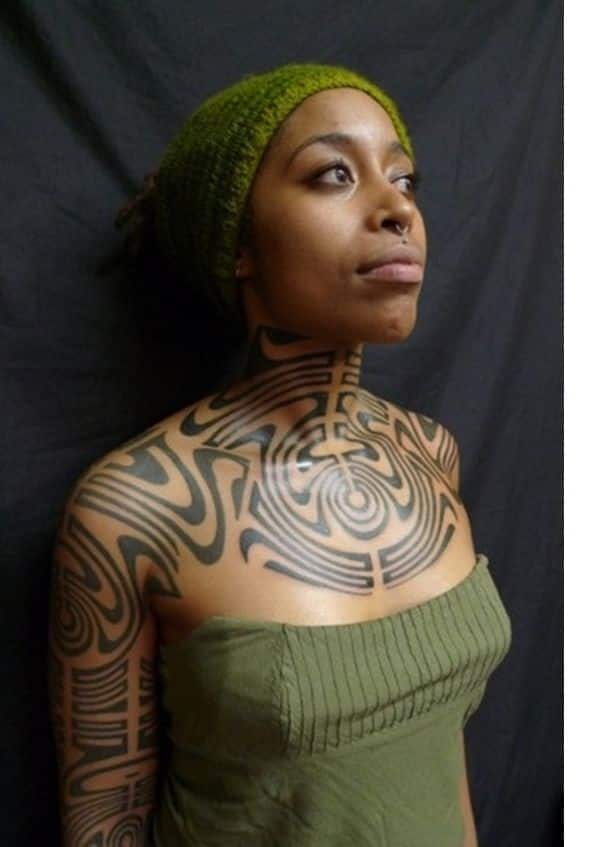 This tribal marks drawn on women is often used to tell a story about life. It denotes wealth and the human spirit. It could also signify the protection against any form of hurt. This is one of the best tribal tattoos for women.
2. Authentic beauty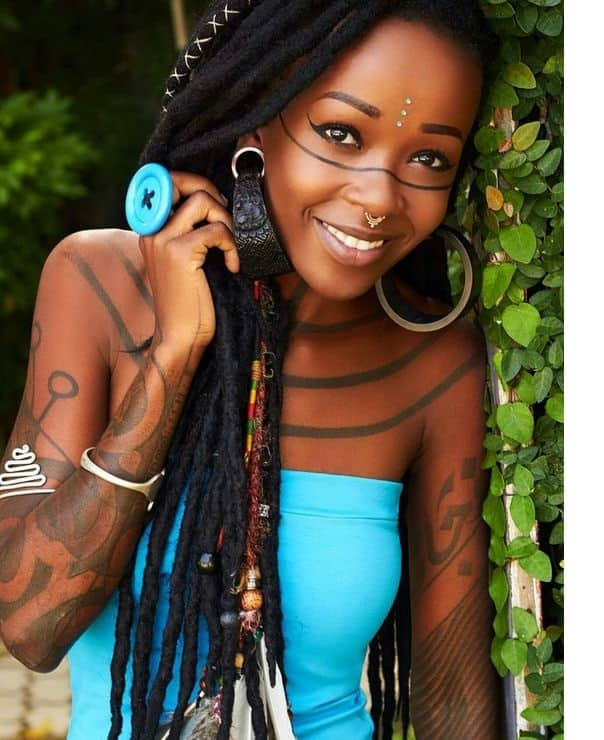 The tattoos above indicate the power of a woman's essence which continues to be a mystery for many to behold. It is a wonder that puzzles many.
3. Nubian queen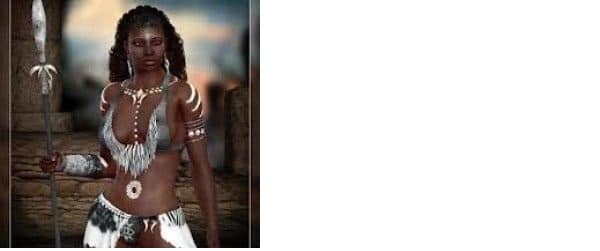 These are the tribal markings of a Nubian woman. It identifies with the woman that is both a warrior and queen. She shows beauty but can also take up the spear to protect her own. She is a true leader.
4. Ready for the festival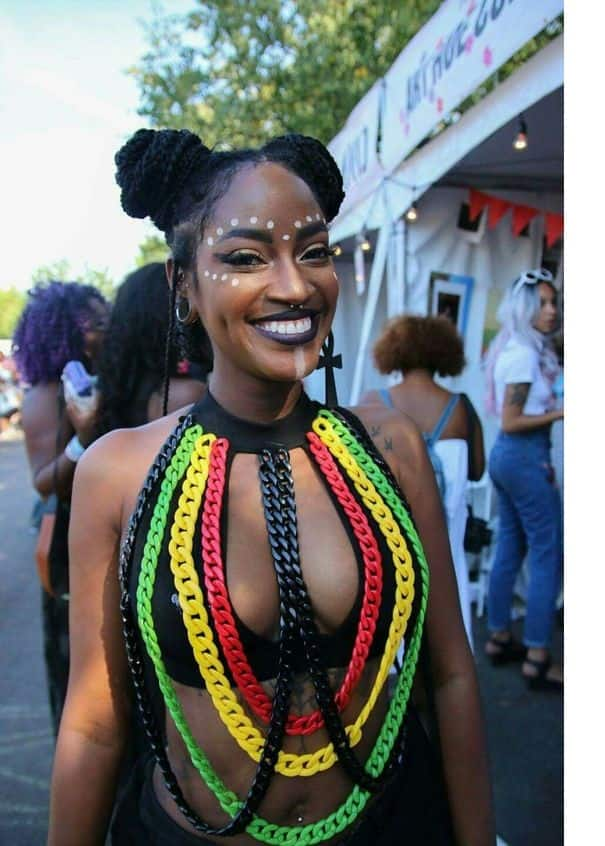 These are the markings that most women will have when preparing to attend a festival the African way. It adds something to their beauty and is enhanced by other accessories they wear depending on which festival it is.
READ ALSO: Extremist fan covers his body in Dragon Ball Z tattoos
Tribal tattoos for men
Men also have numerous tribal marking designs. These have changed over time with experts creatively modifying some of the old designs to fit the modern man. Most men wear these symbols as a show of power. In some way, these markings are a show of respect and stature in the society, depending on your circles as a man. Men are known to tattoo almost anything on their bodies as a symbol of something significant to them. The following are a few of the many designs available for men.
1. Mixed images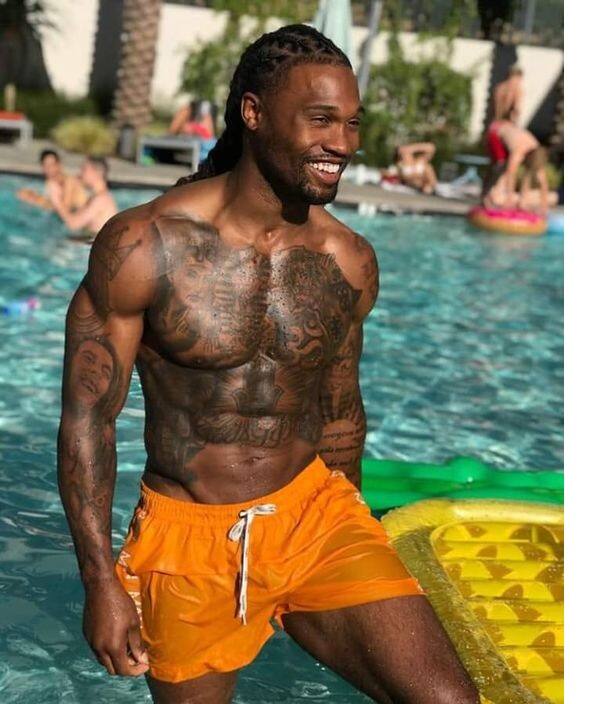 This is one of the most common trends as far as tattoos for men are concerned. Most men choose their favourite things including musicians, artist, team and icon just to mention a few. These ideas are then creatively transformed into a mark that represents everything that is important to the man.
2. Full body tattoo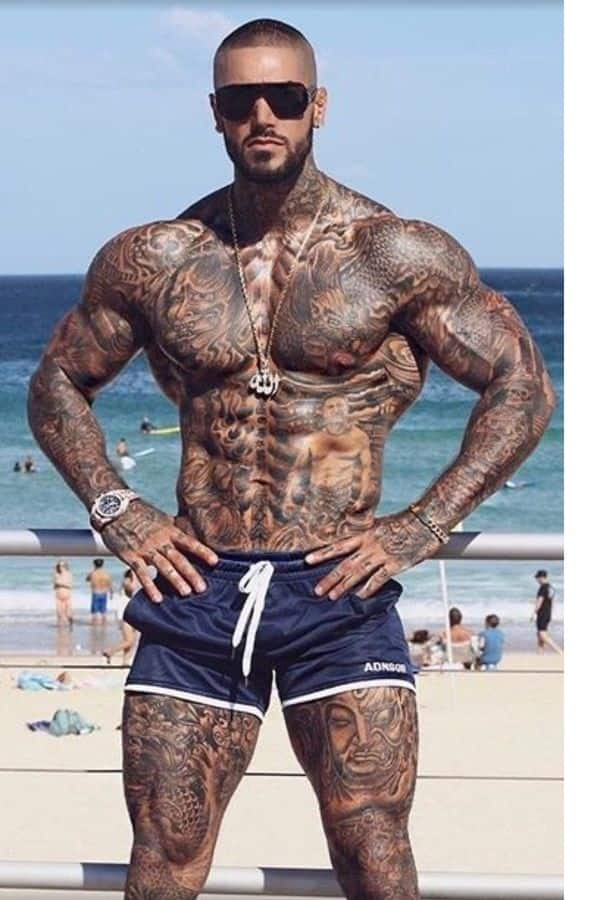 Some men love tattoos to the extent that almost every part of their body is covered. Different patterns and designs represent different things to them. You can almost read every tattoo as a map since they all have significant meanings to the man.
3. Forearm tattoo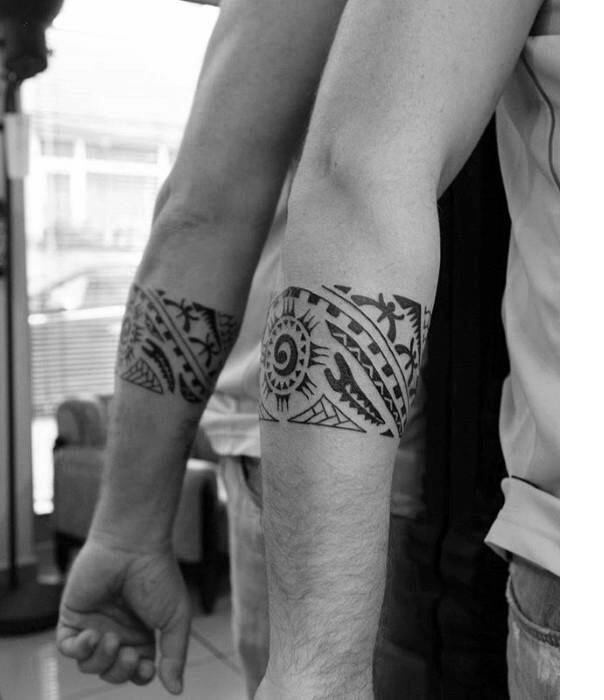 In most cases, whether temporary or permanent, these are tattoos that mean something specific. In fact, some people use it as a coded message to communicate something that only those in the group understand. Members of a group could decide to come up with a special arm tattoo as their special identity symbol.
Tribal sleeve tattoos
These are marks that run from the shoulder downwards as if to resemble a shirt's sleeve. They can either run from the shoulder to the hands or end at the elbow just as a short-sleeved shirt would. Here are a few examples of designs you could consider.
1. Freehand design
This design resembles the short-sleeved shirt. The idea is to have a design that you are comfortable with. You can easily hide it, in case you need to appear formal. This design affords you the flexibility of showing it off only when it is necessary.
2. Full hand design
This is an excellent tattoo for men who are in artistic fields. In case you never have to be formal all the time then you can opt for a full hand tattoo. With varied style designs, you can find something that works for you.
3. A sleeve with bicep cuffs
Great for women since it is done using henna. This temporary tattoo can be perfect for occasions such as weddings, especially in coastal African cultures. You can have it drawn in whatever shapes and designs you want.
4. Sleeve with your name
Artists are creative and open-minded. You can get whatever design of tribal marking you want any day. It is interesting to have the tattoo twisted with your name in it. This will guarantee uniqueness.
Tribal tattoos may have lost their original meanings because of civilization, but this does not mean that their aesthetic value has diminished. If anything, with creativity from artists, tattoos continue to be the most impressive form of art on the human body. After all, you can always go for a design that you love, ranging from simple butterflies to complicated and intricate detailed designs that mean something special. Both men and women will find something unique.
READ ALSO:
Model gets tattooed with ink made from her cat's fur
Mzansi roasts man who won't marry women with tattoos and nose rings
Parents reaction to daughter's tattoo is amazing
Source: Briefly News