50 funny belated birthday messages and wishes with images 2019
Nothing prevents you from sending belated birthday messages if you forgot to send your loved one or friend a wish during their birthday. It is even more interesting if you add a touch of humour to it. Funny messages will get your friend to forget that you missed their special day, and worse, that you did not send them a great birthday wish.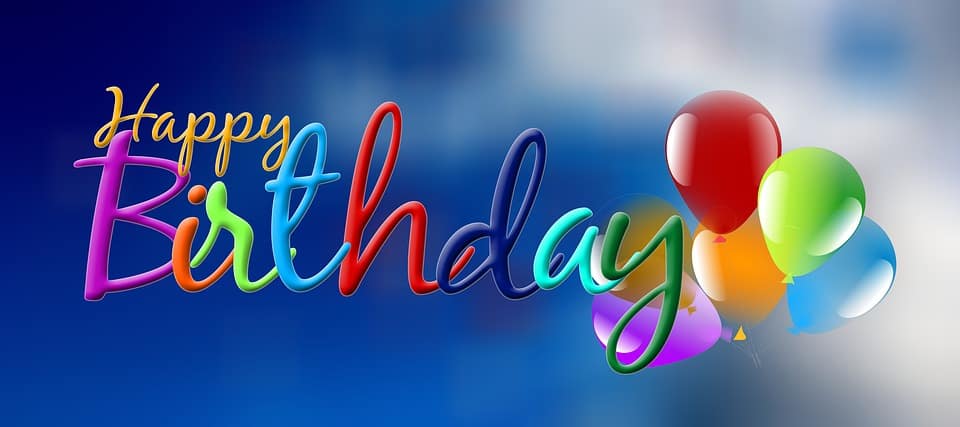 This is a trick that has been used for a long time. Whenever you forget something important, find a funny way of making up for it. Laughter will always make people forget or help in numbing their disappointment.
Belated birthday wishes
Reminding someone that you still care even if you forgot to wish them well during their birthday is a sure way of guaranteeing their success. Everyone wants to feel loved and cared for. The following belated birthday wishes are a great example.
Though I am late, you are always in my thoughts. Happy year ahead.
As they say, better late than never. Here is to wish you a fabulous new year as you continue celebrating your day.
I may not have been there in person when your big day's celebrations were ongoing, but you were always in my heart.
I believe your day was great even though my wishes come a bit late.
It still makes me mad that I forgot your day. I hope you can bear with me as I reconcile with the fact myself. Have a blessed year ahead.
I send my warm wishes to you my dear. Forget that I failed to attend the party, I was with you n spirit.
Do not worry, I cannot forget your special day. I just mixed up the dates. Have a happy belated one.
I hope your day was filled with laughter, fun, and rainbows. That is what I wished for you from a distance away.
A big birthday hug for you dear. Have a happy belated one.
Happy belated birthday my dear. I hope you had a great day.
READ ALSO: 40 cute thinking of you quotes with images
Hilarious belated birthday cards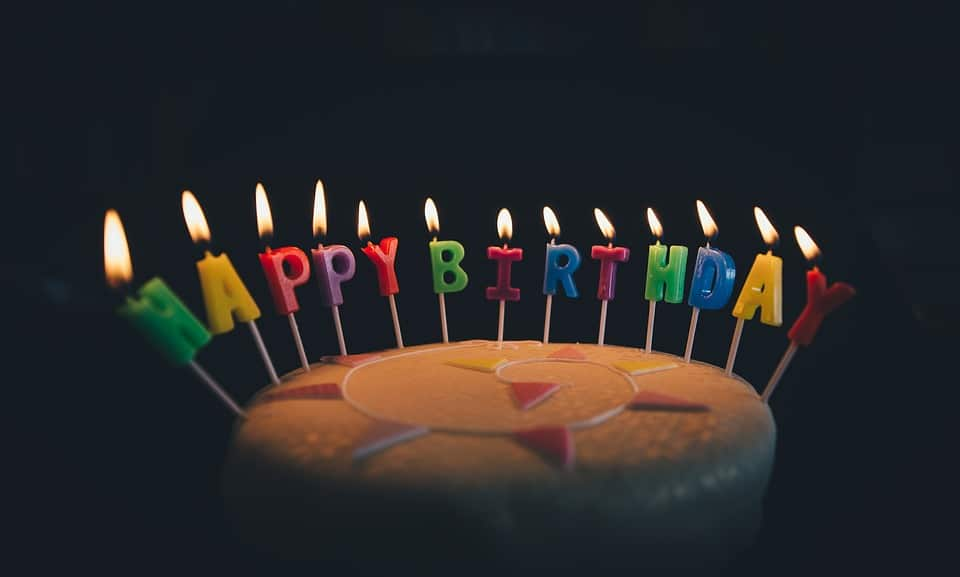 Buying your friend or lover a birthday card is a good idea. However, what matters most is the message that comes with the card. It is even more important to attach a great message when you are dealing with a passed wish. Make sure that your message is playful and remorseful at the same time. Chances of the recipient letting it go are higher if you approach it in this manner. Here are great examples of belated birthday card messages to emulate.
I may be late because I was moving at a tortoise's speed, but you can be sure of my love. Happiest year ahead darling.
My delay was on purpose. I knew that you would be overwhelmed with the wishes that would flock your way. I held on because I wanted to be the one whose gift and message you get last so that it stays with you longer. Wink!
I know how much of a big heart you have and we are told to forgive and forget. How great it is for you to forgive my mistake for your birthday skipped my mind.
I may have forgotten your big day but I remembered that you love great gifts. Here is mine, it comes a bit late but not without the love that you deserve. May this expensive purse be enough truce.
I am willing to get offer a bribe so that you can forget about my not wishing you a happy birthday. What is your price?
I can never forget your special day my dear. All I wanted to do was to get you angry and annoy you enough to make my surprise count. Happy belated birthday.
I can always count on you as a great friend because you never get angry when I forget to wish you a happy birthday on time. You always know that I have nothing but the best wishes for you in my heart.
What matters is what is in my head and heart. I wish you a happy belated birthday even if it is a date later.
I have not rested since I forgot your day this year. I have decided to be safe, here is a great belated birthday wish card for you this year, and for my own safety, an extra one for next year.
I agree that forgetfulness has become the norm nowadays. But thank God for friends like you, a birthday wish a week later still sounds as fresh and exciting.
Striving to meet deadlines and keep up to date is one of the things that continues to push me. I am sorry that I forgot to wish you a happy birthday on time, here is to happy days ahead. Count on me for all the support you need.
I know how much you hate being reminded that years are not on our side. I carefully and strategically avoided such days because I knew you would be overwhelmed. Happy belated birthday.
If you only you can let go of the fact that I forgot the date you were born, I will treat you to a spa date instead. Doesn't that sound a lot better?
I am not the best person to apologize to you right now dear, all I want you to know is that you are in my heart and that you matter to me. Happy belated birthday.
Lucky for me, I know that you are a lover of great food. So where are we going for your belated dinner?
I will not make a fuss next year if you forget my day, I swear. Happy belated birthday my dear. You are loved.
I am not one to make promises, but today I will make an exception. I will make my absence on your birthday count. You name the price.
I know that my gift for you will make me get away with missing all the action on the big day. Happy belated birthday sweets.
I swear it was not my fault or plan to forget your day. Blame the monsters that kept me awake all night. I wish you a great year ahead sweetheart.
This one calls for me to be humble and nice. I am sorry for missing your big day daring. We both know how hard that was for me to say. Have a great year ahead.
This is becoming a trend, and I think I will keep the tradition alive. I forgot to wish you a happy one last year, and the same has happened this year. You are still in my heart buddy.
Do not blame me much. You are so difficult to please sometimes that I never got the right message and gift on time. You have to do with a belated one though.
I promise I will try to set a reminder for the next one. Happy belated one dear.
One thing I am glad is that you are aging gracefully. This means that your patience levels are also high. Thanks for forgiving me already.
I swear I sent the card right on time. Your dog must have chewed on the card before it got to you. Have a great one dear.
You know the invite to the party would have been a great reminder, right? You take half the blame then for my forgetting your special day. Happy year dear.
At least I remembered to wish you a great year as you start another one. Stay calm and enjoy the belated wishes. You know I do not do this very well.
I am already bummed by the fact that I forgot your birthday. Are you going to take me out to cheer me up?
I am not one to lie, and my bluntness hurts sometimes. I have to be frank anyway, I forgot your day because I had something special planned out for you. Happy belated birthday my dear friend.
A little mix up of the dates does not make your day any boring. Happy belated sweetheart.
Remember how you stole my pen back in pre-school? Well, I have waited for long to pay back. We are now even buddies. Happy belated BFF.
I know you too well. I hope to know that I have punished my notebook for failing to bring to my attention your special day will be enough to calm you down.
To be frank, all I know is that I saved you some bucks by not attending. At least you did not have to worry about treating my expensive self. Happy belated birthday darling.
I decided earlier this year that all my wishes would come in one package with the new year wish. I bet you thought I was joking, now you know I wasn't. Happy belated sweetheart.
This is a year with a difference which is why I chose to postpone your birthday wish and make it come when I would be ready to dish it out. So, happy belated birthday sister.
Now I regret having forgotten your big day. I am however taking notes for next year, I will give you double the trouble if you forget mine.
This is why I keep telling you to join Facebook. We would not be talking about this if I had seen the notification in time.
I could not make up my mind which of these would be appropriate. An email seemed rather formal, while a letter would be too long for your short attention span. By the time I was settling for an SMS, the day was long gone. Happy belated birthday honey.
You look so much better with a smile on your face and a forgiving mood around you. I swear that you even smell better. Happy year ahead, my munchkin.
I have always wanted to see how you look when disappointed and I could not miss out on this chance. I pretended to have forgotten your special day so I could prove to you that I never would. Happy belated birthday my queen.
You can easily get away with forgetting a birthday of someone who is close. This can only happen if you craft the right belated birthday messages that will get them laughing at your explanation. It is never that serious anyway.
READ ALSO:
33 best faith quotes for inspiration and strength
A happy 76th: Warm birthday messages pour in for Jacob Zuma
25 best deep love quotes for him and her
Source: Briefly News