South Africans spilt the beans on what the dumbest things they believed as a kid were. From the horrifying Pinky Pinky to falling into the clouds, the stories prove that growing up in Mzansi is a hilarious and entertaining experience.
While many stories were cute and mystical, some stories were a little less serious. One user joked that he believed a pastor could raise the dead which may be what some kids will be saying twenty years from now, thanks to Pastor Lukau's antics, Briefly.co.za found
Others feel regret that they thought being an adult would be fun.
PAY ATTENTION: Click "See First" under the "Following" tab to see Briefly.co.za News on your News Feed!
1. Pinky, Pinky...
If you didn't believe this horror story as a child, you were one of the brave ones. Pinky Pinky used to live in the bathrooms and had a particular penchant for school toilets. There were many versions of this story and all were equally terrifying. Rumor had it that Pinky Pinky targeted girls who wore pink.
Although it is only a myth, it is believed that it came from a real and dangerous place, after some girls went missing on their way to outside toilets back in the day. The story was apparently made up to keep girls safe and in their homes at night.
2. Stepping in a puddle will get you to the clouds
Amy Laires shared an adorable and mystical story that many kids would have probably loved to be real.
PAY ATTENTION: Save mobile data with FreeBasics: Briefly is now available on the app
"If you stepped in a puddle if water after it rained you will fall and end up in the clouds...I would see the reflexion of the clouds in the puddle of water."
3. Where do babies come from?
This is probably the most daunting question a parent can be asked but many make up for it with their creative answers.
Ntombifuthi Ndlovu's mother told her that she was dropped off my an airplane while Sibusiso Sibongiseni Ludidi believed that babies came via helicopter.
Zethu Zukhanye Mntuwaphi believed that babies are bought at Pep Stores.
READ ALSO: "It's Kim Jong-Phosa!": Mzansi reacts to painting gifted to Ramaphosa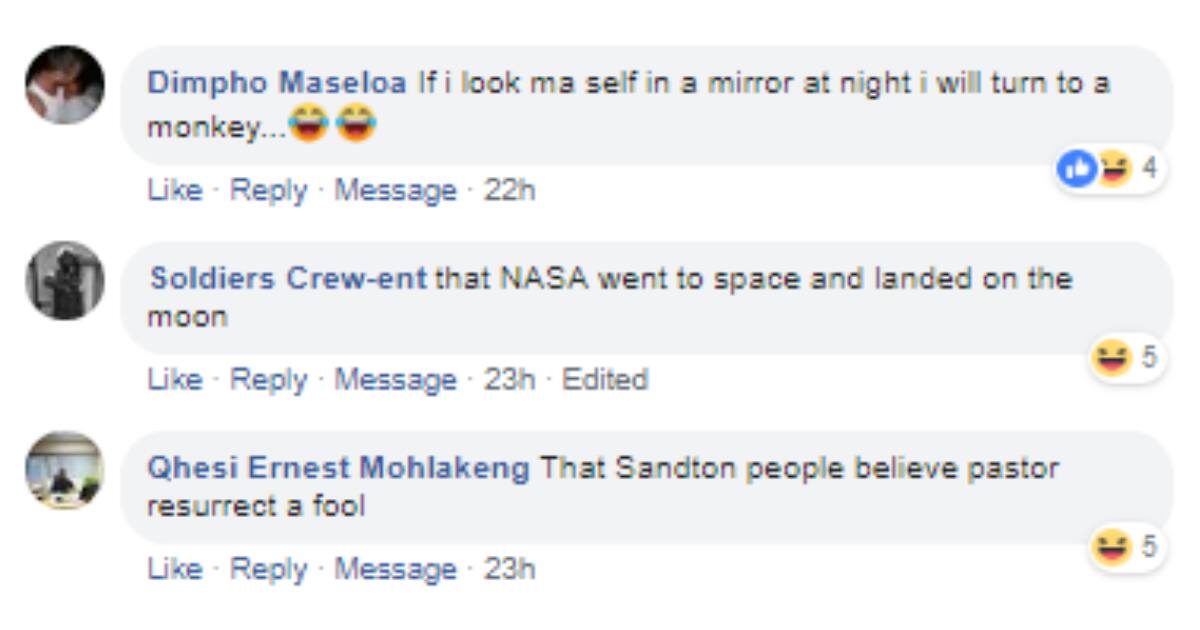 4. Careful, naughty kids
Letting children believe dumb things might actually be easier than disciplining them. Masedi Ngwepe believed that cyclops' were real and that skeletons could walk. He believed they chase him if he was naughty. He also believed his nose would grow like Pinocchio and he would grow horns if he lied.
Sasha Joubert's nanny told her that Masagasaga would catch her if she was naughty and put her in a bag and take her away.
5. If you're wondering why you're still single...
Malesela Lucky Mmolawa was told that if he swept his feet with a broom, he won't get married while Henry Matlala believed that if you eat food from pot without dishing it, it'll rain on your wedding day.
Perhaps these could explain some people's luck.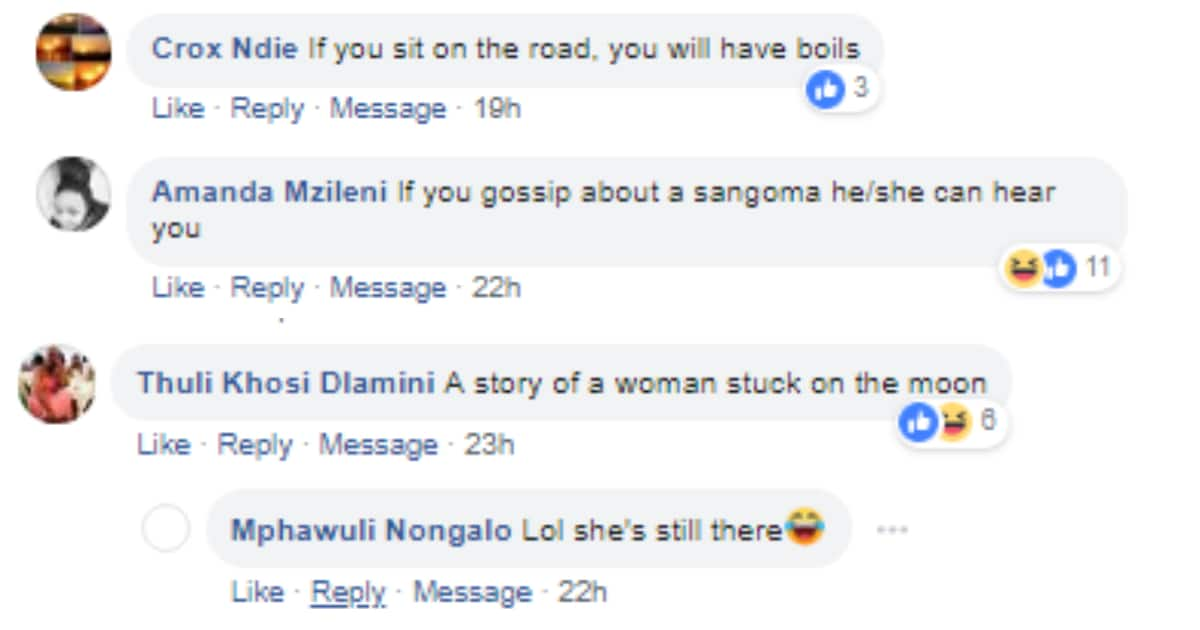 Enjoyed reading our story? Download BRIEFLY's news app on Google Play now and stay up-to-date with major South African news!
Source: Briefly.co.za