Indeed, miracles still happen! A Nigerian woman named Quinn Esther recently took to sharing her testimony which is nothing short of amazing. According to the woman, she was childless for so many years, and for this particular reason, she was sent out of her first husband's house.
PAY ATTENTION: Click "See First" under the "Following" tab to see Briefly.co.za News on your News Feed!
Due to the reproach and shame that came with being tagged as barren and childless, Esther was so sad and heartbroken. However, because of her nature to let things slide, she decided to move on with her life.
Few years later, she met a man whom she loved so much. Once again, they got married. Their marriage was beautiful and like heaven on earth. But still, she did not bear a child and this nearly caused chaos in her home.
According to her, her husband did not fault her for being childless, but he did not like that she was focusing on her new found ministry of songs instead of trying to look into alternative ways by which she could get pregnant.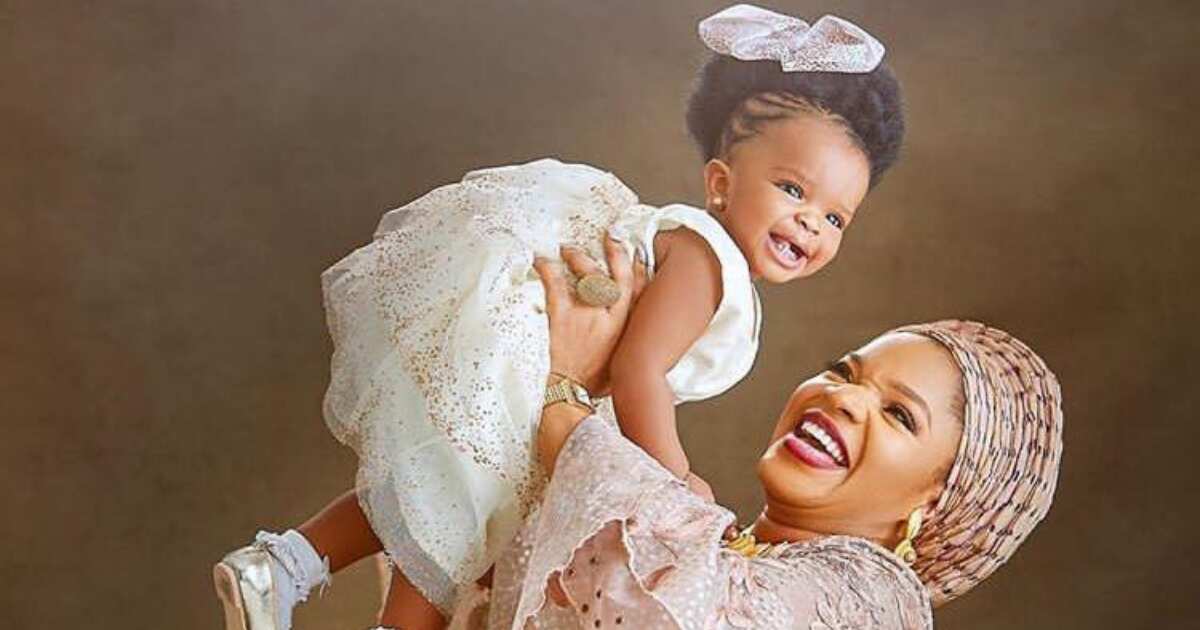 READ ALSO: Kelly Khumalo: Cyber bullies and Mampinthsa - same WhatsApp group?
To let peace reign, she started an IVF process. She was often joggling between the doctor's office and her ministry. In between this, her husband was called by the doctor and was told the one news that he had been hoping to hear for a long time: his wife was pregnant.
But she was not pregnant by means of any IVF process; she had conceived naturally even before the whole procedure started. Now, Esther and her husband are proud parents.
PAY ATTENTION: Do you want to know what's trending on Briefly.co.za? Join our WhatsApp group today.
Read her story below:
"I was sent out of my first husband house simply because I couldn't bear a child... it broke me down that I began to understand his reason why he told me to leave . But I am not a heavy thinker...if something doesn't get my way I let it goooo.
"After some years, I met another handsome man and we both fell in love despite all I had been through, he stood there by me. But reality got us, we still had to wait for a child. But God called me to go into my ministry of songs and which I obeyed.
"My husband was supportive about the IVF and I had to put it on hold for a bit to purse my dreams as a singer, then my husband this time got angry cos I wanted to put the IVF on hold since I would be busy traveling to Nigeria to work on my project. So I obeyed my husband while I prepared for my project.
"But in the process, while I was still doing a lot of hospital test before the IVF. MY husband Got the News. The doctor surprisingly told my husband I was pregnant while at the process of doing my IVF. He was stunned! He couldn't believe it. He came home and didn't know how to even break the GOOD NEWS about my being pregnant. Even when he told me that we don't have to do the IVF again m, I told him not even play jokes on me, I am doing the IVF.
"This time he was serious!!! He said "Baby we are pregnant" !!!!! To be candid, I couldn't express how happy I was and also how doubtful my thoughts were about the news. Immediately we went for a test. We had our baby without IVF.
Marvelous, our baby is a miracle child and im forever grateful for this gift from God. God showed up for me and I pray that everyone waiting in line for this miracle will have surely do smile."
READ ALSO: Meet rugby star, Voice Ndou, who dreams of playing for Blitzboks
Enjoyed reading our story?Download BRIEFLY's news app on Google Play now and stay up-to-date with major South African news!
Source: Briefly.co.za