The best Vetkoek recipe ever - just try it!
Vetkoek lovers are everywhere in South Africa and beyond, yet most of them are unskilled in its preparation for the lack of a proper recipe. While every preparation method you may know for this popular traditional meal comes with its unique flavors, it is surprising that you can blend them all in a serving with our exciting recipe. So, what is the best Vetkoek recipe ever?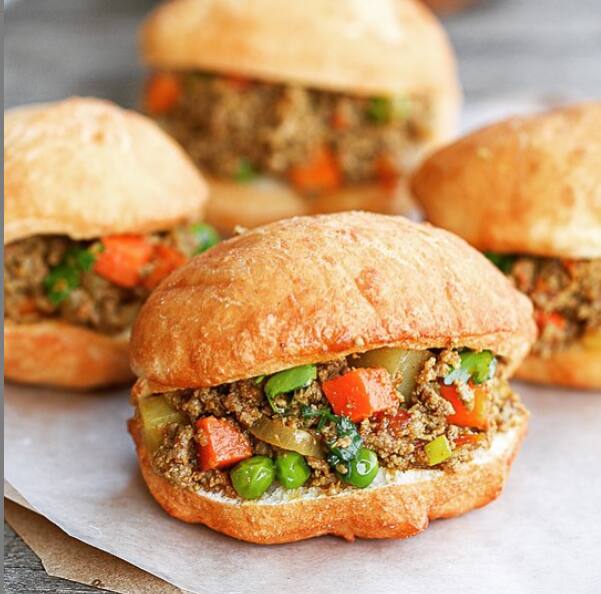 South African Vetkoek, also called fat cake, is a mouth-watering, traditional Afrikaner fried-dough bread that looks like a hole-less doughnut. The warm and fluffy interior of this favorite dinner serving and snack treat is normally filled with minced curry that has a lot of flavorings. These fat cakes come in varied sizes and are great for special events such as parties and other entertaining occasions. Our Vetkoek resep is undoubtedly one of the best and friendly alternatives of all time that you can do by yourself at home.
READ ALSO: How to make slime without borax 2019?
How do you make Vetkoek?
Interestingly, you can achieve 7 Vetkoek and mince servings within an hour of preparation time using the instructions provided. Learn how to make Vetkoek dough and fillings using the easy to prepare and best Vetkoek recipe shared below.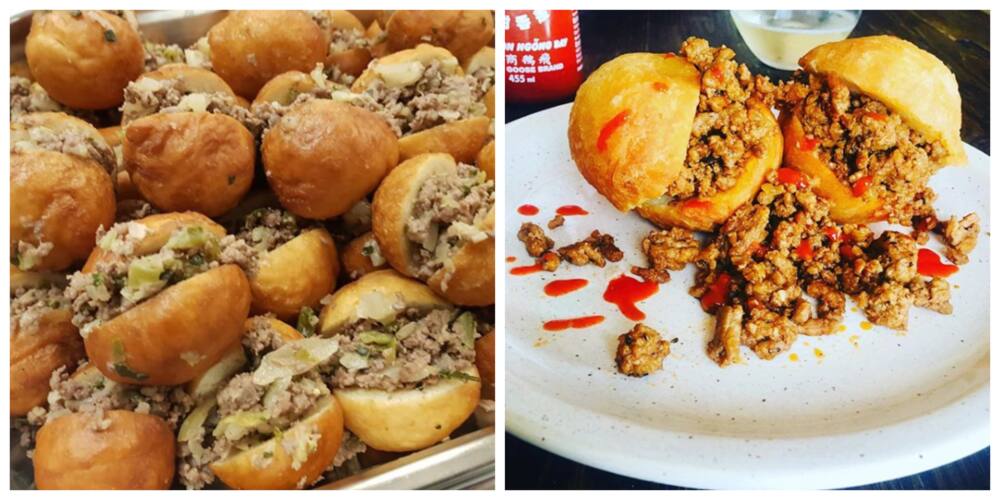 Best Vetkoek and mince recipe - ingredients
Provided are different ingredients for Vetkoek filled with minced curry
1. Vetkoek ingredients
5½ cups of cake flour
1 packet yeast
3 tablespoons of sugar
2 teaspoons of Salt
2 cups of lukewarm water
2. Vetkoek minced curry ingredients
1 pound minced meat
2 teaspoons of curry powder
2 tablespoons of canola oil
1 teaspoon of ground ginger
1 sliced onion
11/2 teaspoons of minced garlic
3 chopped tomatoes
2 cups of diced potatoes
½ a teaspoon of paprika
3 tablespoons of parsley or cilantro
1 cup of peas and carrots
Salt to taste
½ teaspoon of white pepper
½ teaspoon of cayenne pepper or hot sauce (optional)
Vetkoek with minced curry cooking instructions
The cooking process entails a number of steps as provided below.
Vetkoek minced curry preparation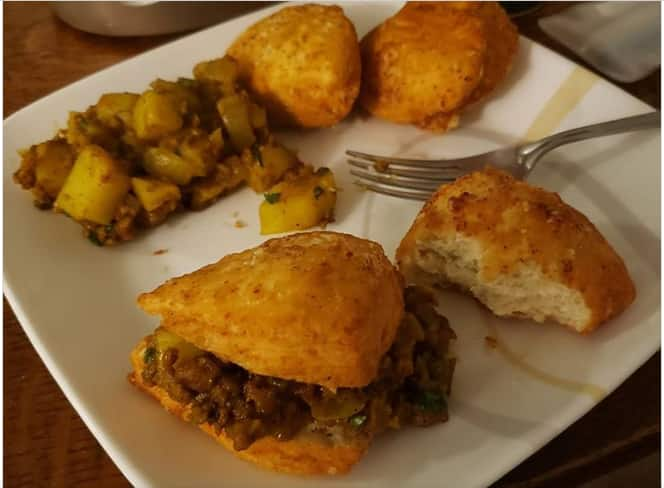 Add oil, onions, curry, garlic, paprika, ginger, and saute them is a medium-large pan and stir progressively for about 3 minutes to avoid any burning.
Add the chopped tomatoes and cook them for about 3 minutes before adding the minced meat, potatoes, white pepper, and cayenne pepper. Thoroughly mix them to combine all the ingredients and then cook them for 15 minutes until the potatoes become tender.
Add the peas and cook for 2 minutes before adding the parsley and adjusting the seasoning for taste.
Now, turn off the heat or remove the mixture from the of heat and allow it to cool. For your convenience, you may want to prepare the minced curry a day earlier.
Vetkoek preparation
Mix sugar, salt, yeast, and water in a large bowl and allow it to rest for about 5 minutes.
Add the flour and mix thoroughly until the flour comes together.
Cover the dough loosely and rest it in a draft-free place to rise until its size doubles, or for about 2 hours.
Now, flatten the dough on a flat surface to remove any air bubbles, and then knead it for firmness while adding flour if necessary.
Roll the dough to 1-inch thickness before cutting it into desired shapes with your preferred cookie cutter.
Pour vegetable oil in a large saucepan and adjust the heating to medium until you obtain about 350 degrees.
Dip the shaped dough pieces in the oil for about 5 minutes or until you achieve a golden brown color based on the fat cake sizes. Now, remove them from the pan with a slotted spoon and dry them on paper before letting them cool down.
Split them into halves to carefully fill with mincemeat.
Serve when still warm.
Vetkoek is an easy to make deep fried yeast bun that you can serve any time of the day and still crave for more minutes later. Explorative food preparation enthusiasts have all the reasons to try how to make Vetkoek recipe for even better cooking outcomes. Note that for a vegan Vetkoek recipe, only the minced meat will not be included in the ingredients, and you can opt for other vegetables or cereals in its place.
READ ALSO: How to make Malva pudding sauce
Fat cake tastes incredibly great when served with mince. Alternatively, you can serve the cuisine with jam or cheese for yum yum tastes. Visiting my friends at a township turned out epic beyond my expectations when I was served this delicious dish. Enjoy cooking our Vetkoek recipe for an even more significant experience that will give your family and friends a good hunger treat.
READ ALSO:
How to make butternut soup
Best peppermint crisp tart recipe South Africa
Butternut and sweet potato soup recipe South Africa
How to make lasagna at home
Pickled fish recipe - how to make pickled fish?
Source: Briefly News