Unfair dismissal: guide on how to deal with it in South Africa
What is considered unfair dismissal? Most South Africans frequently find themselves at the crossroad of employment contract termination without justifiable grounds. In some cases, an employer may have sufficient reasons but still handle the dismissal wrongfully by forfeiting the recommended procedures. It is for these reasons that labour laws shield all workers against unfair dismissal eventualities. So, how do you handle these frustrating dismissals that do not comply with the law?
PAY ATTENTION: Follow Briefly News on Twitter and never miss the hottest topics! Find us at @brieflyza!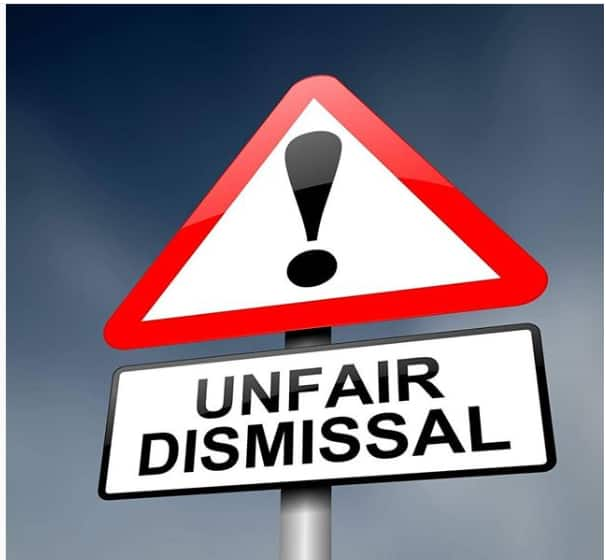 What are grounds for unfair dismissal? Most victims of unfair dismissals often trade on this question and hardly manage to access satisfactory references on the way forward. Those unfairly retrenched or dismissed often do not manage to access their retrenchment package of even disciplinary procedures. Can I claim for unfair dismissal? If you strongly feel that your employer failed to comply with the required laws and procedures, then read through for an action guide and answers to different queries including the one on claiming for unlawful dismissal.
How to deal with unfair dismissal
Some employers are yet to acquaint and fully comprehend employee rights, making unfair dismissals prevalent in the country. Some retrench employees unfairly because they lack knowledge concerning their protections and individual rights. The South African constitution is categorically clear on employee rights and the retrenchment procedures, failure to which, employers must shoulder responsibility which includes compensation.
CCMA unfair dismissal remedies
Whether you have been retrenched or mistreated at the workplace, you need not to worry anymore concerning what to do or where to go because there are CCMA unfair dismissal remedies. Depending on your employer and industry, you must reach out to CCMA or any other bargaining council available within the realms of your industry. It is appropriate to consult with CCMA on where you should direct your retrenchment claims. CCMA will promptly help you or refer you to the appropriate bargaining council for further help. Besides visiting CCMA offices on 28 Harrison Street, Johannesburg, 2001, you can alternatively reach out for their help using the following contacts;
Enjoy reading our stories? Download the BRIEFLY NEWS app on Google Play now and stay up-to-date with major South African news!
CCMA contacts
Private Bag X94, Marshalltown, 2107
Telephone: 011-377-6650/01/00
Phone number: 0861 16 16 16
Email address: ho@ccma.org.za
Online portal: www.ccma.org.za
Fax: 011-834-7351
Ahead of directing your dispute to CCMA, it is necessary to understand the following:
CCMA does not ask for payments when referring to a dispute.
Engaging a labour lawyer to help you complete the forms does not guarantee a win on the case.
Clients do not necessarily require an attorney when applying their claims to CCMA cases for appropriate remedies.
CCMA procedure for unfair dismissal
CCMA procedure for unfair dismissal is straightforward and readily accessible by all frustrated employees across South Africa.
The law requires that unfairly retrenched people interested in registering such disputes should do so by first completing LRA Form 7.11. These forms are readily accessible at CCMA offices or through their online portal at no cost. These user-friendly forms come with five pages which are very easy to complete. Contained in the form are instructions to help clients refer the disputes properly. Users unable to complete their forms should readily contact their bargaining council of CCMA offices using the contact details provided above.
Important to note is that employees at fault must complete and forward these claim forms a maximum 30 days after the day of retrenchment. The 30 calendar days includes all weekends and holidays except for the day when the dispute arose. Failure to complete and submit unfair dismissal South Africa forms within the required time-frame will necessitate that the client applies for a condonation. Below are some of the requirements necessary for employees applying for a condonation:
Reason and degree of lateness –the employee, should indicate why they failed to forward their claim within 30 days as required by the law.
Prospects of success –the employee must highlight why they think the retrenchment was unfair.
Prejudice –reasons for prejudice.
General –indicate other reasons that inform the dispute.
In response to the submission, the commissioner will thoroughly assess all the provided reasons of argument before deciding the validity of a condonation. After completing the LRA form, it is necessary to serve the other party with the notice. The following attachments are sufficient proof that the copies have reached the other party.
Registered slip copy from the post office
Copy of a fax confirmation form
A copy of the signed receipt when delivered by hand
A signed statement in confirmation of the service during delivery
Any other relevant service proof
Faxing stands out as the most appropriate methods of delivering the copies as mentioned earlier to the employer. The fax machine receipt is proof enough for the delivery. In return, you will need to fax this receipt alongside LRA 7.11 form to the CCMA office within your reach. Note that CCMA does not handle UIF registration, and instead, such should be forwarded to the Department of Labour.
There are several examples of unfair dismissal cases in South Africa which range from unfair discrimination acts to other reasons associated with pregnancy and lawful strikes. Most of these reasons amount to automatically unfair dismissals which call for thorough legal interventions and compensations. CCMA unfair dismissal compensation is among the most common reimbursements accrued once retrenchments are determined unfair. Take action now on unfair dismissals to protect your rights.
Source: Briefly News