There are different articles on how to make flapjacks. People looking to consume flapjacks for breakfast or after dinner have a reason to smile as there is a whole lot of information on how to prepare them. The good thing is, the ingredients are not hard to find in a local store and the methods are easy to understand. Some articles are available on the internet, and they differ in terms of the ingredients used and the method of preparing the delicacy. However, there is no much difference in how different people prepare their flapjacks as we can see from these recipes. Much of the difference in the three methods is with the decision to include or not include dried fruits and honey.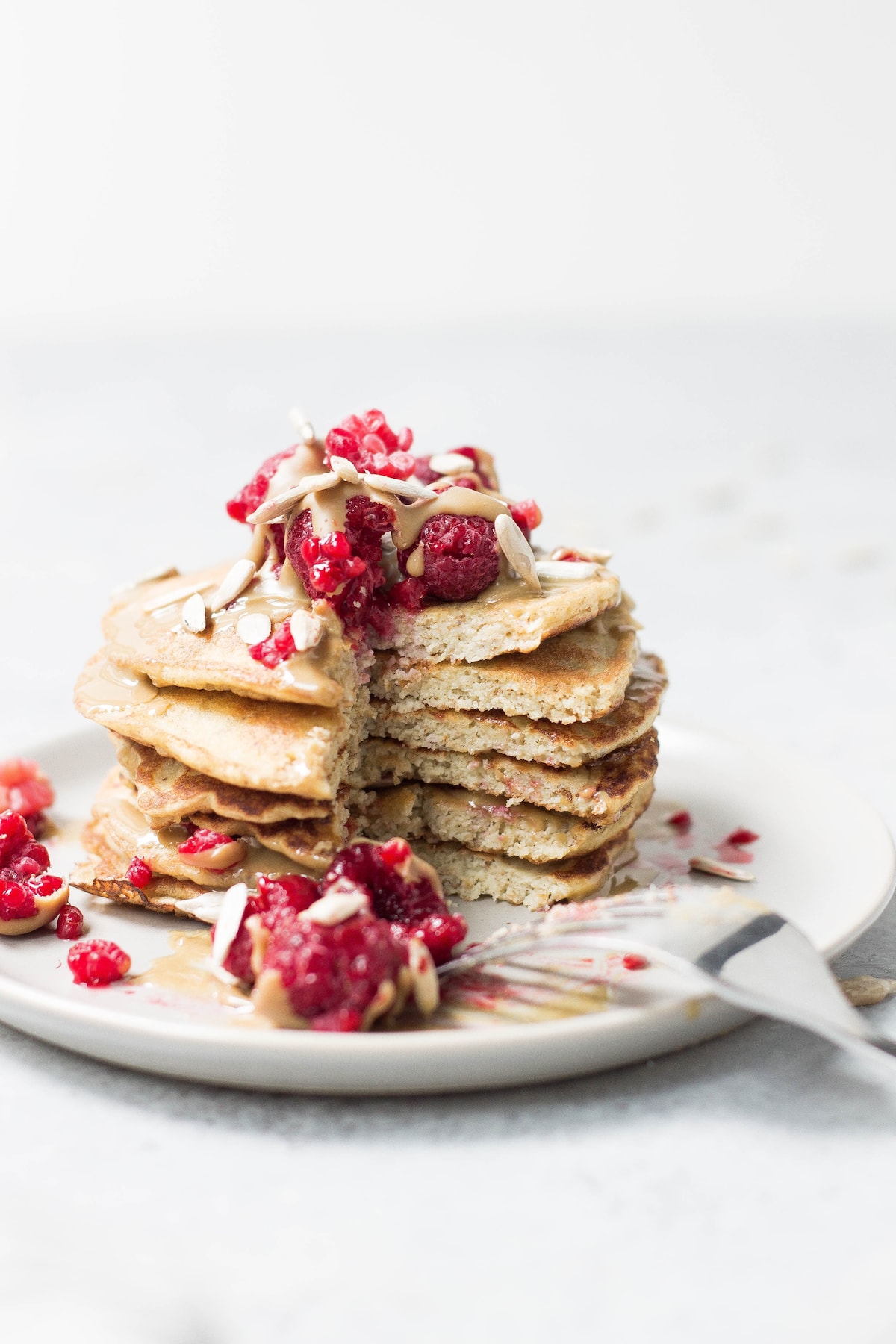 Unlike the pie or sounding tiffin, flapjacks tend to be sugary, which helps in explaining their reputation for breakfast. Equally, they are also taken with ice cream after dinner. There are two primary ways in which people prepare flapjacks. They can either be prepared as crunchy or chewy. However, still, people differ on how to prepare the delicacy.
READ ALSO: Lemon meringue recipe with condensed milk
Here are the three flapjack recipes to ensure that the family is satisfied to the last bit.
1. Flapjacks with a crispy texture
Using whole oats helps in adding an extra dimension to your flapjack. Whole oats are thicker and substantial as compared to steamed and rolled oats. The latter tends to be dry and sandy. One cannot be sure of the strain of culinary heritage of flapjacks also called plaatkoekies in some cultures. For example, some people believe that they have an Irish origin. Here is a killer plaatkoekies resep for preparing 20 flapjacks.
Ingredients:
• 200 g of unsalted butter
• 200 g of honey
• 400 g of porridge oats
• 200 g of brown sugar
• 50 g of dried fruit but this is optional
Method:
The first step in preparing your flapjack is to preheat the oven to 180°C. You would also like to grease and line up the baking tin. The second step entails melting the butter, sugar, and honey in a saucepan and removing the mixture from heat. While this is done, stir the porridge oats and the fruits – if using – and pour the mixture into the lined baking tin. This should be flattened to about 2 centimeters thickness after which it should be baked for 20 minutes and cooled before being cut into pieces. Important to note is that one can use golden syrup as a substitute for honey.
2. Flapjacks or Plaatkoekies?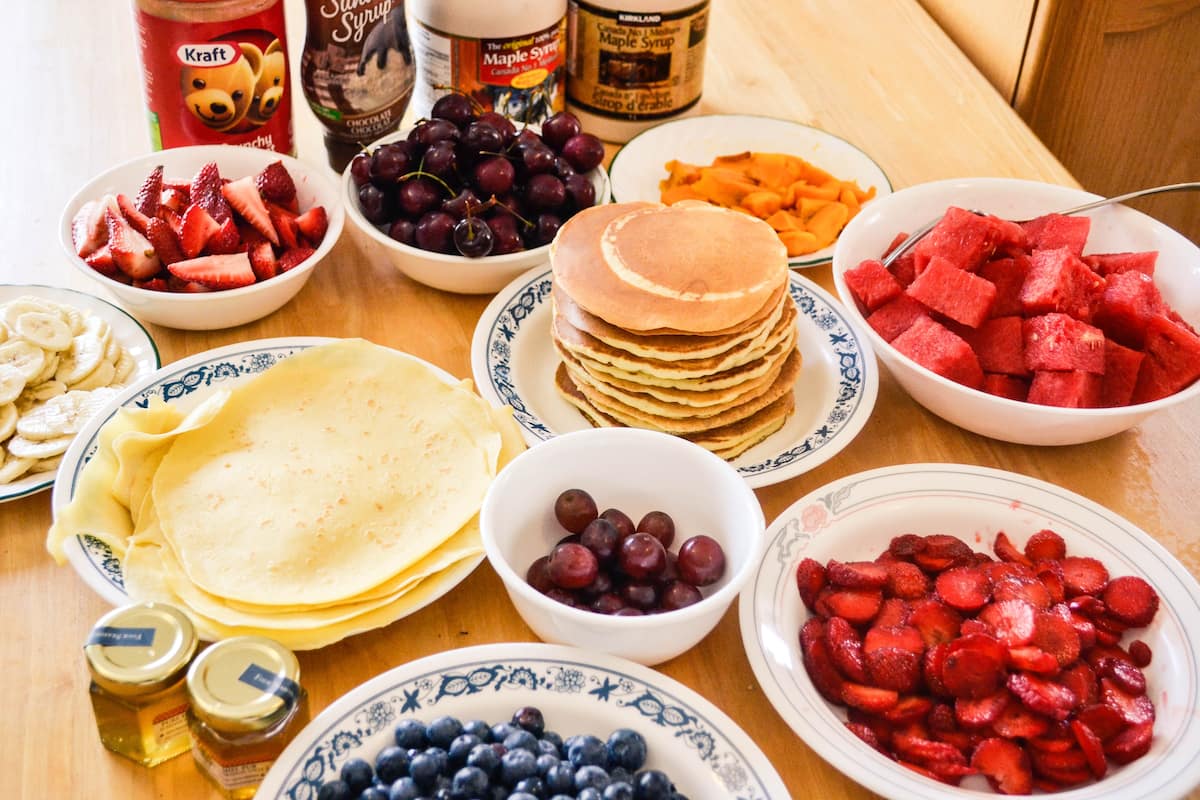 If you are preparing breakfast or dessert for 4 to 6 people, here is an easy flapjack recipe to use. Like with the case of pancake recipe South Africa, ensure that you store the batter in a refrigerator overnight. Other ingredients include:
• 350 g (2 cups) of unsifted cake flour.
• ½ teaspoon salt
• 15 ml baking powder
• 45 ml of sugar
• 1 egg
• 430 ml of milk
• ¼ cup of sunflower oil
• Extra oil for baking
Method:
Sift all dry ingredients and mix them in a large bowl. Beat the eggs together with one cup of milk (250ml) until you get a smooth mixture and add this to the dry mixture. Mix this for one minute while adding the remaining milk slowly. Make sure to add oil (15ml) while the mixture is still running. Beat the butter for up to one minute and let it stand for thirty minutes. Now it is time to heat 45ml of oil in frying pan over medium heat. Use only a thin film of oil and put the rest away for later use. Pour a spoonful of batter into the pan and bake until small holes appear on the top of the meal. Using a metal or wooden spatula, flip over your flapjacks and continue to bake them until they turn golden brown. Remove them from the pan and keep them warm as you use the rest of the butter. Ensure that you wipe the bottom of the pan before baking a new batch of flapjacks. For better results, ensure that you keep the heat at a medium level and avoid staking the flapjacks on top of each other to ensure that they do not get soggy.
READ ALSO: How to make pap from scratch
3. How do you keep flapjacks from sticking?
If you like honey, then you can use it instead of golden syrup to make your dish. Avoid staking the flapjacks on top of each other to ensure that they do not get soggy. Here is how:
Ingredients:
200 g of unsalted butter
200 g of demerara sugar
200 g of honey
400 g of whole oats
50 g of dried fruits, nuts or glace ginger
Method:
You will need to equip yourself with 20 cm by 30 cm baking tin for this process. Put the sugar, butter and honey in a saucepan and heat while stirring. Ensure that all the butter has melted and all the sugar dissolved before adding the oats and dried fruits/nuts. Transfer the mixture to the prepared baking tin and spread it to ¾ inch thickness. You may opt to smooth the surface with a spoon. Bake in a preheated oven (180°C) for about 15-20 minutes until they become golden brown on all edges. Let them cool before cutting them into squares.
Well, there you have the recipes of how to make flapjacks for the family and friends. Some people prefer using syrup as a substitute for honey while others will refrain from adding dried fruits. It should not be difficult to satisfy your family or friends with little ingredients from a local store.
READ ALSO: 15 best halaal recipes
Source: Briefly.co.za