If you have ever desired to have a source of income even after you have retired, then retirement annuity is worth considering. It is an investment scheme that people who are self-employed may find worth investing in. So, in this article, we look at retirement annuity definition, how it works and ways through which you can benefit from it.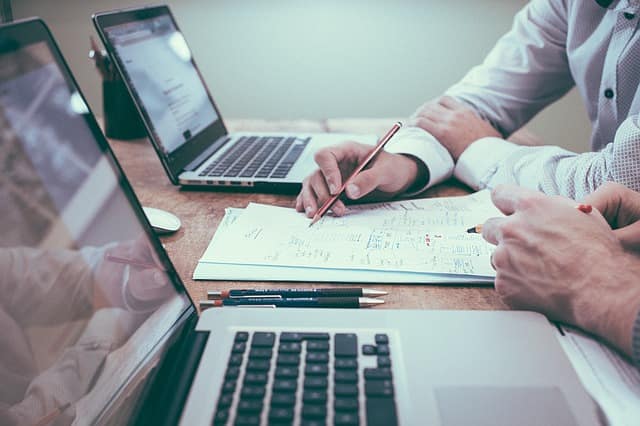 A retirement annuity is a financial product sold by financial institutions that help individuals to invest funds for future access. It is a pensionable income that those who want guaranteed income for the rest of their lives may find beneficial. This is possible as it grants investors the opportunity to save up some money while they are actively engaged in one business or the other consistently. After they have retired, they can receive the money back at regular intervals.
How does a retirement annuity work?
Although the package is not an insurance policy, it is a contract with an insurance company. It is a long term investment that an insurance company designs to help workers from outliving their income. Depending on individuals, you can choose to either invest a huge sum of money or you can invest a certain amount over a period of time. After you have invested in it, you can determine when you want to start receiving payments based on the type of annuity that you choose.
READ ALSO: Passport application at banks: 10 crucial tips 2019
Basically, there are two types of annuity, and they are deferred and immediate annuities. Apart from that, an annuity can either be fixed or variable. When you choose an immediate annuity, it means you will start receiving payments shortly after you have made your initial investment. But when you go for a deferred annuity, that means you are investing your money for a period of time until you choose to start taking withdrawals, which are typically after you have retired.
Then, if you defer your annuity, at the time that you start getting your payments, you can be paid on a monthly or quarterly basis, and you can also be paid yearly. You determine your payment plan.
What type of annuity is best for retirement?
Having explained earlier that there are different types of this package that you can choose from, you will have to weigh the benefits of each of them and then determine which one is right for you. One thing you should bear in mind is that, depending on what you decide, you can either receive payments for the rest of your life or you get paid for a specified number of years.
Also, based on the payment plan, there are single life annuity and a joint life annuity. The difference between the two of them is that with single life annuity, you will be paid an income for as long as you live, which is not the same with a joint life annuity. If you choose to have insurance for your spouse, and for instance, either of you dies, the payment will continue in a joint life annuity. But do not forget that if you want to increase your chance of retiring comfortably, you may need to save the right amount of money each month.
When can you access your retirement annuity?
Usually, there are retirement annuity rules, but then, what seems to be very pertinent among them is that the package is designed in such a way that until you become 55 years old, as a South African, you are not expected to access your funds. This is based on a lock-in provision that deters investors since the essence of the investment, in the first place, was to get a source of income after retirement. However, there have been some adjustments and exceptions that can grant investors access to their funds. These include the following:
READ ALSO: 5 best retirement villages 2019
In case an investor becomes totally incapacitated because of an accident, sickness, injury or infirmity of mind, the trustees can choose to grant the member an opportunity to take early ill-health retirement. Based on this, it means that the member will retire in the normal way and become a pensioner.
In the event whereby you are emigrating as a member, your entire benefit can be given to you as a lump sum, which is subject to exchange control anyway.
Also, if your benefit in the fund is not more than R75, 000, you can take the entire amount as a lump sum. But note that this is when you decide to retire from the plan after you are 55 years.
In case of divorce, the court can order the non-member spouse to access a portion of the benefit, which will be in subjection to some tax rules.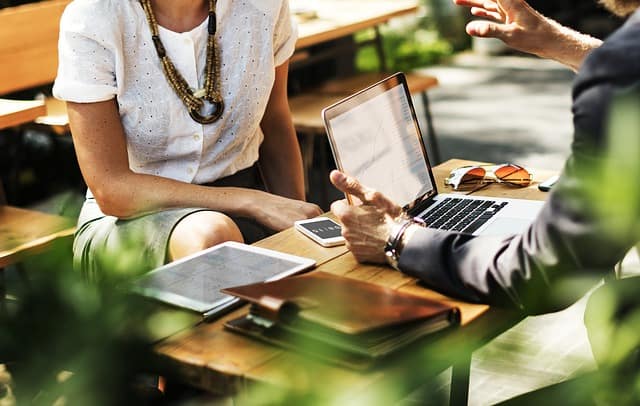 What are the benefits of a retirement annuity?
There are several benefits that you enjoy as an investor in this plan. Consider some of them below.
1. Enjoy life after retirement
If you want to retire and you do not want to be a liability to anyone, it is always good to consider a retirement funding package. The reason is that it avails you of the opportunity to build up capital while you are still working. With that, when you are retiring, you would have saved up enough income to enjoy the same standard of living.
2. Encourages a disciplined lifestyle
Also, retirement annuity helps you to live a disciplined lifestyle. You know why? Since you may not be able to access the fund that you are saving up until a specified age, the temptation to spend from it would have been duly taken care of.
3. Tax benefits
The thing is that, once you are involved in a retirement investment plan, you will pay fewer taxes. By implication, whatever money you put into it, you will not have to pay tax on it. For in1stance, if you earn R300,000 every year and your contribution to an RA is R35,000 for the year, it means that you will only pay tax on R265,000. Apart from that, when you eventually retire, you can take up to one-third of your retirement annuity as a lump sum without being taxed for it.
4. Access to multiple asset classes
In a retirement annuity, another thing that you enjoy is diversified portfolios. What this means is that you have the opportunity to invest 20% of your savings offshore without you needing a Reserve Bank clearance. Also, depending on your choice, you can as well invest in other types of portfolios like private equity, direct property and so on via your retirement fund.
5. Source of income for your dependents
If for any reason those who depend on you have to cope without you, with your retirement fund, they can get a source of income. For instance, if you purchase death cover on your policy, your benefit will be paid to your family instead of your creditors in case you die.
From all that has been discussed so far, retirement annuity is a good investment plan for anyone who desires to maintain a stable source of income after he or she retires. It is also good as it trains to live a disciplined life, and depending on the package that you go for, it can serve as a source of income to your partner or any beneficiary that you name. Then, the more you save, the better your chances of earning more once you retire.
READ ALSO:
- List of child friendly restaurants Cape Town
- A parent's guide: Fun activities to do in Cape Town with kids
- Retrenchment South Africa: strategy, procedure and compensation 2019
Source: Briefly.co.za