- Elizabeth Nanjala, 12, begun fending for her family after her mother got injured in an accident
- She carries her books to the selling point and works on her class assignments when not serving customers
- Nanjala's mother says her child would be fully focusing on school if she hadn't broken her leg
PAY ATTENTION: Click "See First" under the "Following" tab to see Briefly.co.za News on your News Feed!
When life gives you lemons, make lemonade - so goes a popular proverb. This is exactly what 12-year-old Elizabeth Nanjala did when her mother, Evelyn Awinja, the family's sole breadwinner, was involved in an accident which left her with a broken leg.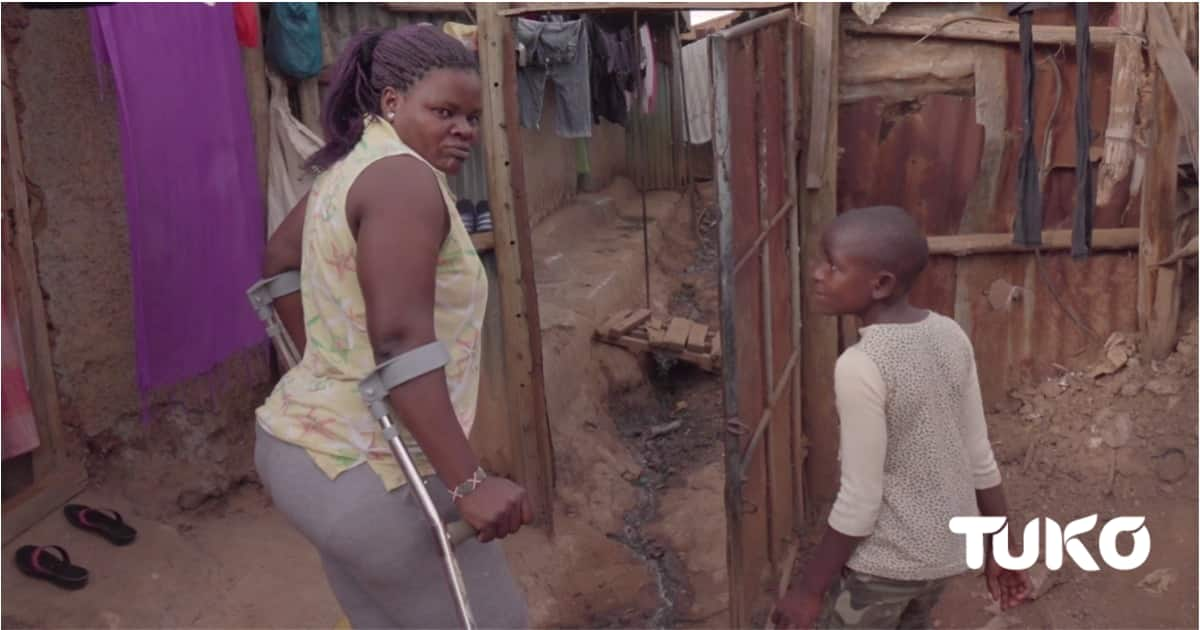 PAY ATTENTION: Do you want to know what's trending on Briefly.co.za? Join our WhatsApp group today.
Briefly.co.za caught up with Nanjala in the expansive Kibera slums' Lang'ata area, crouching under a scanty shade of a tree that was visibly struggling to stay green despite the scorching Nairobi sun.
A quick glance captured a peculiar scene punctuated with a small basin filled with sachets of groundnuts and a little girl with several books and a pen.
Elizabeth, who was engrossed in scribbling something in one of the exercise books, stood up and flashed a brilliant and infectious smile, ready to serve her clients.
After a somewhat lengthy conversation, she began to pour her heart out and it was evident there was so much struggling behind that smile.
"It is a school day but I could not go. I am here to sell groundnuts so that we can have food back at home. I averagely skip school twice during weekdays to come and sell this besides weekends," said Nanjala as she pointed towards the blue basin.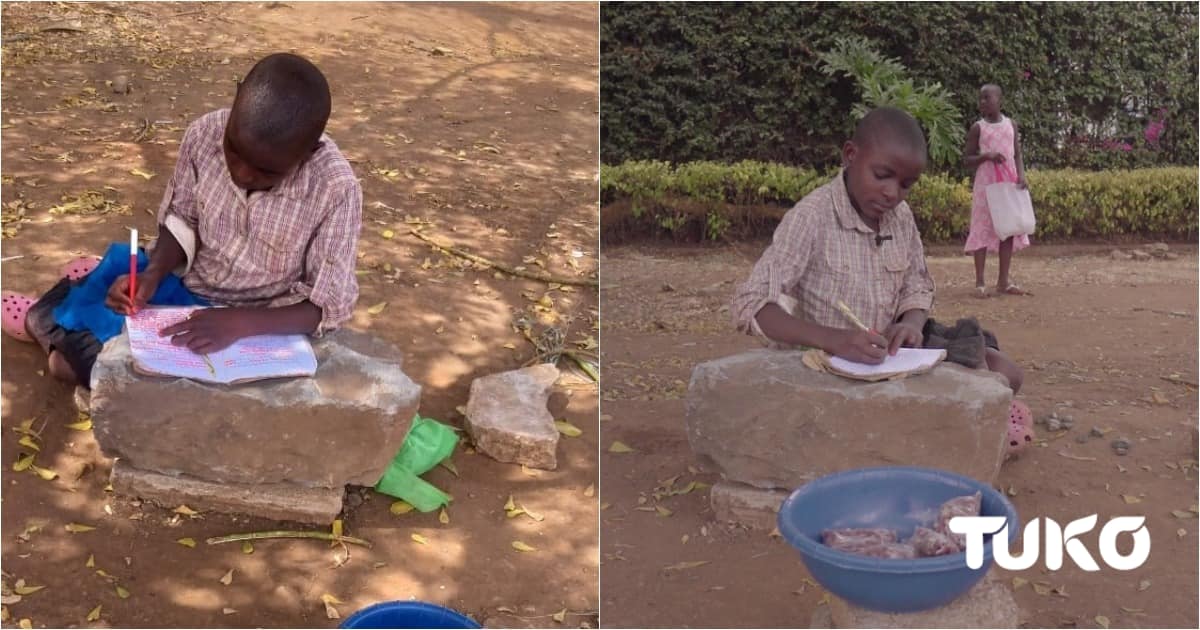 READ ALSO: Young lady shares her achievement: "Y'all I just bought myself a car"
She is a Standard Five pupil at Uhuru Gardens Primary School, but to her studies must be an all-time affair lest she be left behind by her classmates.
"I have come with my books because it's only here that I can find some time to complete my homework. When I get back home I have to do house chores. My mother broke her leg and after a long stay in hospital she's unable to do much on her own," she explained during interview with TUKO TV's Lynn Ngugi.
On a good day, Nanjala makes about R21.51 (KSh 150) but sometimes manages only R4 (KSh 30).
The profit she gets from selling the groundnuts can hardly facilitate expansion of the business because it is what they use daily to buy food.
"I hate to see my mother in pain and helpless. Before she got in the accident she used to operate the business and fend for us. When she was admitted to hospital I had to step up and help find food for my brother. Some days we slept hungry," she narrated, after leading us to their humble abode in the neighbourhood.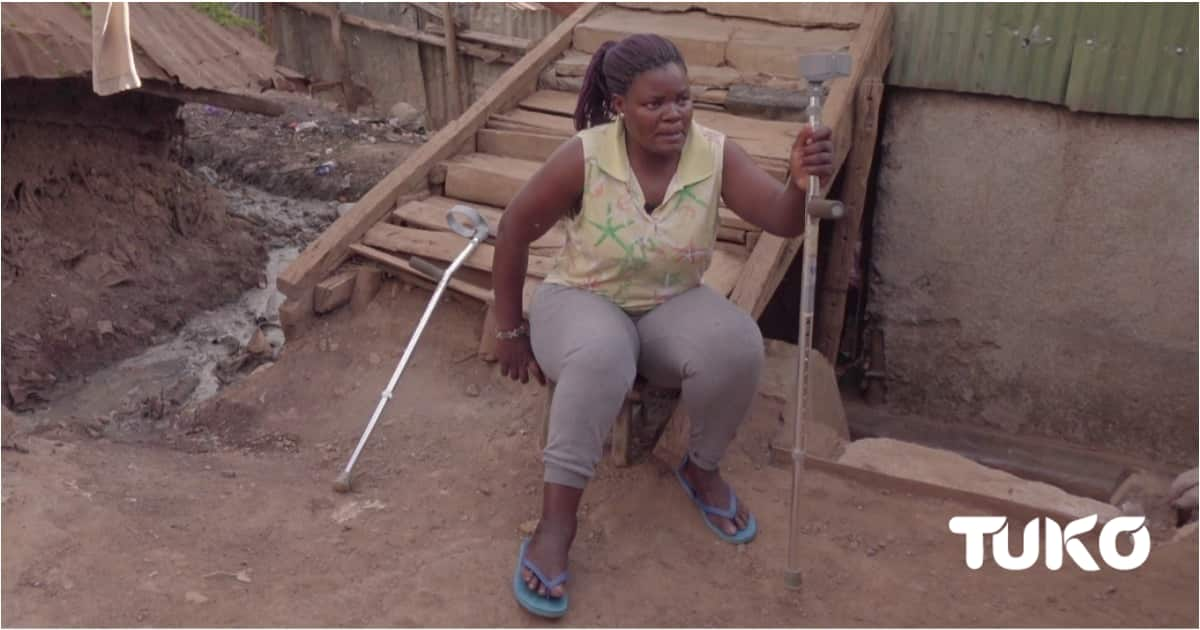 READ ALSO: Ramaphosa wants to meet the girl, 8, who penned him an adorable letter
Nanjala's mother said poverty had pushed her daughter to skip school to provide for the family, attributing the situation to the accident she was involved in.
"It feels bad to see my child miss school to fend for the family but there is no other way out. She performs well in her studies but is able to do even better if she can settle away from these distractions," Awinja said.
She appealed to well-wishers to help her find a lighter duty with sustainable income to provide for her family.
Enjoyed reading our story? Download BRIEFLY's news app on Google Play now and stay up-to-date with major South African news!