Cyril Ramaphosa bursary: CRET bursary application guide 2020 – 2021
Are you challenged financially and thinking of how to go about your studies as a student? Provided you meet the requirements, you can always give Cyril Ramaphosa bursary a trial. Under the umbrella of Cyril Ramaphosa Foundation, the Cyril Ramaphosa Education Trust is a programme through which South Africans from financially disadvantaged backgrounds get assistance to local learning institutions. Details about the bursary, including what you need to know before you apply are discussed in this article.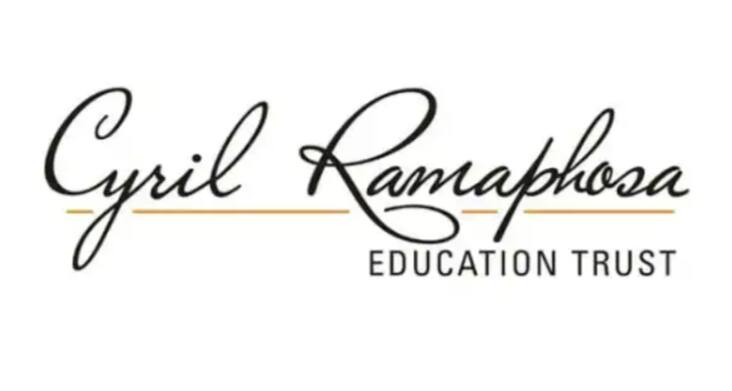 Cyril Ramaphosa Education Trust (CRET) is one of the frontline programs now empowering young people through education. It puts into consideration the holistic needs of students who are selected alongside their potentials, which includes their leadership capabilities. The program aims to make South Africa a prosperous nation for all, including those from disadvantaged backgrounds. The fact that several willing learners cast their last hope on well-wishers emphasizes the fact that CRET bursaries are indispensable.
What is Cyril Ramaphosa Foundation?
Cyril Ramaphosa started committing all his public speaking proceeds into bursaries in 1996. In 2000, the project changed its name and began to fully operate as Cyril Ramaphosa Education Trust (CRET). 4 years later, the Shanduka Foundation was established, and this further propelled the activities of CRET. Shanduka Foundation was later renamed Cyril Ramaphosa Foundation in 2015.
It is, therefore, proper to state that Cyril Ramaphosa Foundation is a benefit organisation that is set out to improve lives through the creation of opportunities via education and enterprise development. It is an independent public organisation, a not-for-profit organisation that boasts of helping hundreds of beneficiaries so far.
Privileged students who get selected eventually through the programme enjoy the bursary based on their needs. Specifically, the bursary covers tuition fees, prescribed books, and other study materials. Those who get fortunate enough also receive a living expense allowance among other benefits.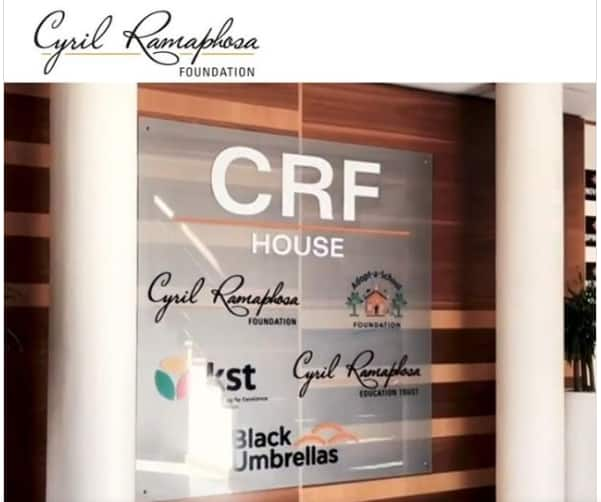 READ ALSO: All you need to know about CHIETA bursary
Who is eligible for bursary? Requirements for Cyril Ramaphosa bursary
Anyone can give Cyril Ramaphosa bursary a try as long as they satisfy all the minimum requirements. CRET exclusively sponsors eligible learners to attend South African based institutions at no cost. The eligibility criteria follow the Cyril Ramaphosa qualifications guidelines:
Citizens in South Africa having a valid identification number
Full time and unemployed learners aged between 16 and 30 years interested in enrolling for degree courses in accredited institutions within South Africa
Demonstrate excellent academic skills with a proven need for financial support
Both distance and part-time learners can apply as long as they satisfy all other requirements
Ongoing students who would like to enrol for a scarce skill following a determination by recognized Labour economic advisors
Recipients of other bursaries may also apply to spend on their outstanding need
The selection committee will determine the eligibility of those applying for skill development programs
Please note that you cannot change your area of specialization when you apply, and also, if your field of study is not common, you have a higher chance of being funded. Then, if your duration of study is not more than 5 years, you can apply. However, if you are a postgraduate student, your application will not be considered.
Cyril Ramaphosa bursary online application
How do I apply for CRET bursary? CRET Bursary Application 2020 is quickly done online and involves a few mandatory steps. How do I apply for Cyril Ramaphosa Bursary?
Start by accessing the bursary application website.
Register an account by providing personal details such as first name, last name, email address, and create a password.
Now choose what you are applying and complete the reCAPTCHA test before submitting your registration details.
Now proceed to login using your emails and password for your CRET bursary online application.
You will need to attach the following documents before submitting your application for the bursary.
South African ID document
June and Final Matric results
Parents / guardian's ID documents
Proof of income of parents/guardian
Proof of tertiary application or acceptance
Full academic record, if currently at tertiary level
Cyril Ramaphosa bursary application form 2020
Interested students can now access Cyril Ramaphosa bursary application forms offline. The option targets learners without reliable access to technology or those that would love to complete their application manually.
Access CRET official website and download the application form.
Fill the form as required under the instructions section.
Submit your form through the post office.
You can alternatively submit the form electronically to cretbursary@cyrilramaphosa.org
Ensure you submit your application before the deadline, 31st October 2020.
Frequently asked question (FAQs) on CRET bursary
Here are answers to some of the most common questions that you may have concerning this financial aid.
Are foreign students eligible for a CRET bursary?
Only South African applicants are eligible to receive CRET bursary as long as they are studying within the country. Those studying abroad or neighbouring countries are not eligible for CRET bursary.
What are the study priority areas?
CRET bursary caters for preferred first-time study module/ entry levels/ undergraduate courses as long as they do not exceed five years.
What does the Cyril Ramaphosa bursary cover?
What does the bursary cover? CRET bursary covers tuition fees and other costs relating to learning materials, meals, accommodation, among other personalized needs. The allocation differs from one learner to another. Identified beneficiaries are advised on the amount they will be receiving before signing the bursary agreement.
READ ALSO: Education bursaries- all the bursaries you need to know about in South Africa
How much is a CRET bursary worth?
The exact value of a bursary differs significantly across different institutions, depending on involved cost structures. The bursary is highly personalized and adaptable with student expenses based on immediate needs. The amount awarded is, however, capped at a fixed figure, which an individual beneficially should not surpass irrespective of their needs.
Must a CRET bursary be repaid?
Learners have no obligation to pay back the amount invested in their studies upon completion or dropping out of school. However, the bursary renewal is based strictly on a learner's performance as well as other frameworks of its issuance.
Where can I find more information about the CRET bursary?
Details concerning this bursary program are available on the CRET official website. Alternatively, you can directly reach out to Cyril Ramaphosa Education Trust using the following CRET bursary contacts:
Phone: 011 592 6580
Email: info@cyrilramaphosa.org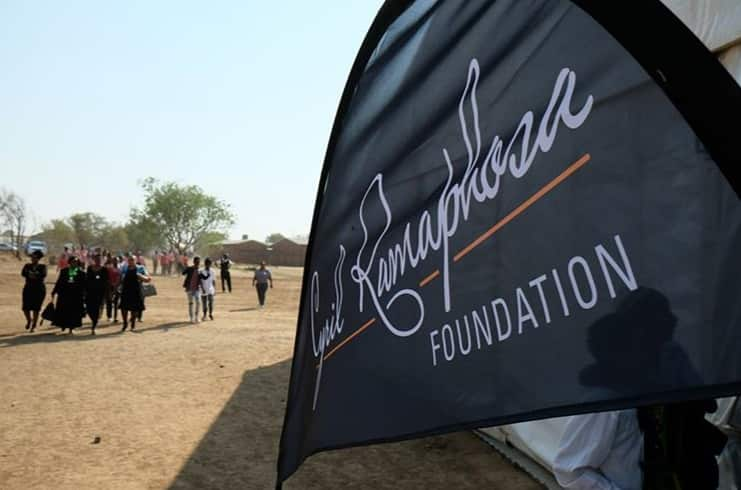 How do I write a motivational letter for a bursary?
Most bursaries require one to draft a motivational or application letter that will convince the disbursement board to consider the applicant. Simply put, this document explains why you require financial aid, and how getting the bursary will help you academically and professionally. To make a positive, lasting, first impression, include the following in the letter:
Your credentials
Your goals, and
Current accomplishments
The letter should include:
Bursary issuer's address at the top left corner.
Application date.
Your name and contact details.
Salutation - Dear Sir/Madam/name if you know, to whom it may concern.
Clearly explain the purpose of application in the first paragraph (2-3 sentences long with a clear thesis).
Give details of your educational journey e.g current degree, achievements, and future plans (2-3 paragraphs).
Discuss your career plans in the third paragraph. Explain how they relate to your education, how the bursary will pay for the degree, and how you will utilize the funds (can be a little longer than the first two).
Conclusion of the letter should express gratitude for the chance, and appreciation for being considered.
Sign of the letter formally, then your name.
Ensure the motivational letter is brief to catch the committee's attention as they skim through the numerous applications. Personalize the letter as much as possible, be professional without sounding stiff.
READ ALSO: SANZAF bursary application 2020-2021: All you need to know
Cyril Ramaphosa bursary program has consistently maintained active operations for the past 15 years. CRET is now actively helping hundreds of learners realize their academic dreams while at the same time improving access to quality education. If you meet the Cyril Ramaphosa qualifications, then this is your opportunity to apply and who knows, maybe you will qualify. All the best!
READ ALSO:
Proudly SA: 6 Saffas who earned scholarships at Oxford University
Funza Lushaka bursary application form, status and contact details 2020
SACAP courses, fees, online application, bursary, requirements, and contact details
Source: Briefly.co.za