It is indisputable that Uzalo is one of the best telenovelas in South Africa at the moment. Aficionados of this captivating soap opera always have something to look forward to at the end of each episode. Are you yet to watch this telenovela? Well, you are missing out, so hurry up and start watching today! The show is not only creative, but also well-scripted, incorporates the best actors and actresses, and is suitable for a wide age-group. Discover what you have to look forward to via these Uzalo teasers March 2019.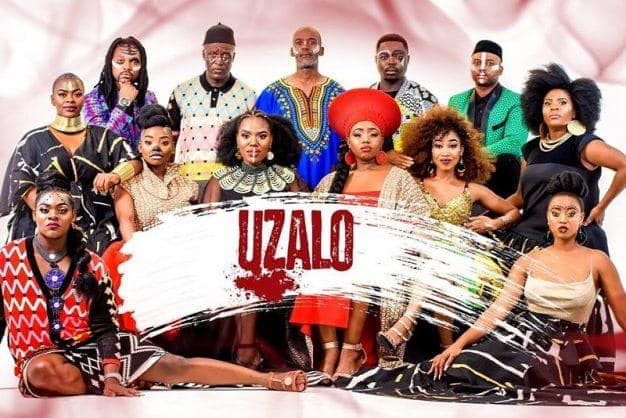 Uzalo teasers March 2019 are among the brainteasers that will keep every viewer captivated. Since its debut on February 9th, 2015, this production that stars Dawn Thandeka, Nompilo Maphumulo, and Gugu Gumede, among other gifted actors, has been nothing but a thrill. In this month of March, the Uzalo show that airs every weekday will have plenty to offer. The sneak peek of the exciting episodes is documented here.
Friday, 1st of March, 2019
The purification ceremonial for Njeza commences well and in an exciting manner. The much-awaited romance between Nonka and Nsizwa finally becomes a reality as the pair enjoys their first intimate kiss. More good news comes from the Kuvuki Salon that is flourishing each day. Unfortunately, Mrs. Madlala and Lilly continue wallowing in sadness as they sit in a bare shop.
READ ALSO: Rhythm City Teasers March 2019
Monday, 4th of March, 2019
Tired of the ongoing terror activities, the KwaMashu community members form a liaison with the intention of catching the perpetrators of crime. Together, they capture a criminal who has been the cause of the unrest. Everyone is in for a rude shock when they unearth this criminal!
Tuesday, 5th of March, 2019
How does a community handle brazen youth? The people unite to enforce the Qhabanga orders on them. At the same time, an unlucky person is set to have a rough day at the hair salon. Despite these wretched occurrences, Nkunzi still soars high. Should anyone hurt her beloved "children", MaNgcobo swears to someone, they will face her full wrath. Find out who and what!
Wednesday, 6th of March, 2019
Financial burdens cripple the church. However, the congregation and clergy will not die hope. A promise made to a mother by her child should be kept as a sign of honor. Sibonelo must do so!
Thursday, 7th of March, 2019
When desperate, one must seek help. Gabisile goes to Nkunzi for assistance. Mrs. Madlala and Fikile have tear-jerking news. Meanwhile, the lack of money exasperates Njeza more.
Friday, 8th of March, 2019
Nkunzi has a grand plan- to build a closer relationship with Sibonelo! This fails. Njeza seeks help from Nkunzi but Nonka is not thrilled. Madlala must recover each rand she put in with Rover by all means.
Monday, 11th of March, 2019
Parents gather and make a visit to the police station to lobby for Sibonelo's release. He, however, does not want to be associated with these family members. For a minute, Mrs. Madlala is joyous at the success of her shop, but she discovers that her joy is short-lived. Nsizwa spends time in solitude to rethink his actions without Nonka knowing his whereabouts.
Tuesday, 12th of March, 2019
Gabisile finds out that Nkunzi is the sole reason why Sibonelo temporarily lives around, and is hurt.
Wednesday, 13th of March, 2019
Nkunzi tests Njeza! Mamlambo eyes the salon business.
Thursday, 14th of March, 2019
The relationship between Sibonelo and Nkunzi becomes too distant. Nonka soothes Nsizwa for a listening ear. Fikile and Sbu finally have a grand strategy that they must execute.
Friday, 15th of March, 2019
Nsizwa is hit by Sibonelo's car, so Sibonelo runs into hiding in KwaMashu. Nkunzi handles the incident in his own way. Njeza initiates a fight with Sbu.
Monday, 18th of March, 2019
Njeza now fears Nkunzi after the two brush shoulders. Njeza finds out that Nkunzi set ablaze the MaNgcobo Club and also burned to death Qhabanga.
Tuesday, 19th of March, 2019
Sibonelo's conscience haunts him, so he must act!
Wednesday, 20th of March, 2019
Sibonelo's guilt soars after an interaction with Gabisile. Mrs. Madlala unhappily stares at an enormous bill while Nonka gets comforted at the hospital by MaDongwe.
Thursday, 21st of March, 2019
Njeza asks too many upsetting questions that rattle a snake. Nonka also rattles people in a quest to unravel Nsizwa's road accident. While running their anti-scam movement, Sbu and Fikile encounter some members of the community.
Friday, 22nd of March, 2019
The salon business must take a bow from Kwanjomane while MaNgcobo needs services from the paras.
Monday, 25th of March, 2019
Nsizwa stars in a nightmare that Sibonelo has. Sibonelo is asked by Mamlambo to exercise patience with Isiwasho. Nkunzi rips the lease document for the salon.
Tuesday, 26th of March, 2019
Gabisile is asked by Qhabanga not to get distracted, but to strictly focus on their main fight.
Wednesday, 27th of March, 2019
Nkunzi has an interesting way on how to terminate the case that Sibonelo faces. Nonka and Nsizwa finally meet. Fikile is angered by Sbu after discovering that Sbu attempted to scam his people.
Thursday, 28th of March, 2019
Too much has happened since Sibonelo came to KwaMashu. The happenings prompt him to consider accepting his blood-relatives. Nonka is not pleased with Nsizwa's way of life so she asks Lilly to end her relationship with him before he does. Fikile is yet to assert that the salon business is shutting down.
Friday, 29th of March, 2019
Nkunzi hears from Gabisile who blames him for all of Sibonelo's plights. Nonka and Nsizwa, in a state of euphoria, daydream about their future as a couple. The protestors give up their goal once MaMlambo offers them a meal.
You can join numerous other viewers to watch this exciting telenovela that airs each weekday at 20:30 hours on SABC1. From these Uzalo teasers March 2019, you are now certain that the show will captivate your imagination and offer the ultimate entertainment experience.
READ ALSO:
Source: Briefly.co.za