Telenovela aficionados in South Africa and beyond can affirm that Binnelanders is one of their favorite things to watch. The show is engaging, exciting, and thrilling. Those who are yet to become regular viewers are missing out on the best entertainment. Regardless of the lost time, they can start viewing the weekday episodes. Everyone can foretaste the episodes that are lined up through these Binnelanders teasers April 2019.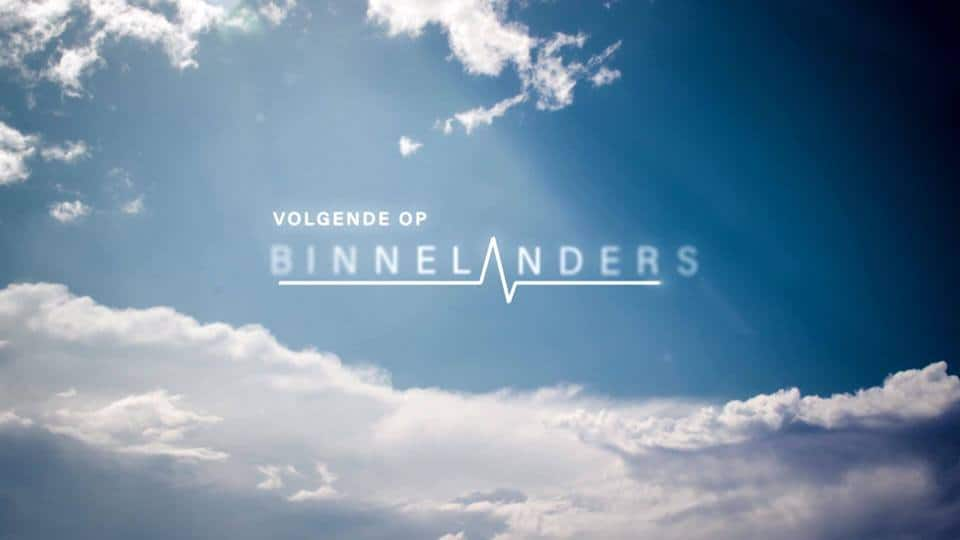 Binnelanders premiered on the 13th of October 2005. Since then, over 3000 episodes have aired. The show has continued to amass large viewership because the scriptwriters are gifted and the prowess of the actors and actresses is undisputed. The episodes air each weekday on kykNET at 19:30. The omnibus variant is normally aired on the same channel every Saturday at 09:30. Find out what to expect via these Binnelanders teasers April 2019.
Monday, 1st of April, 2019
The secret that Louis carried is almost unearthed. At has to carry and manage the aftermath of his most recent announcement. Conrad gets curious about Linda and questions Roland about her. Steve is caught unaware after he discovers that his patient has not been honest all along. In addition, an exciting engagement is witnessed in Amoret where Roland seeks to disrupt Steve's comfort.
Tuesday, 2nd of April, 2019
Wimpie offers unsolicited counsel while At discovers everything that Louis has been planning. Due to what was on-going, Steve becomes suspicious of Roland's actions at work as does Conrad. Luc faces a situation where he has to take Tertius to work. As Steve spies around the workplace, Conrad finds out something interesting.
READ ALSO: Skeem Saam Teasers April 2019
Wednesday, 3rd of April, 2019
Conrad has qualms that Elana cautions him for as Luc becomes the topic of gossip for Jax and Danny. Karli foresees Louis' ego getting hurt. Conrad schedules a meeting with Annelize and At. When they meet, what Annelize has to say only heightens Conrad's tension.
Thursday, 4th of April, 2019
As Steve's curiosity increases, he experiences things that are contrary to his expectation. Jax observes what is happening and pieces together bits of information. At, through his words, angers Okkie. As this is happening, Roland desires and plans for Corrie to relocate back to Southern Hope. The constant bickering between the Kosters annoys Louis. Annelize maintains her allure.
Friday, 5th of April, 2019
Although Tertius' friends are aware of the happenings, they lack the courage to inform him about Luc. Karli plays a mediator by encouraging Quinton to converse with his best ally. Conrad needs to get away to make Roland at ease. As Roland discusses his strategy with Annelize, Isle is less than pleased with Okkie.
Monday, 8th of April, 2019
The results of an investigation conducted by Liebenberg are disclosed to Conrad. Quinton has information that confuses Naomi while Luc is out to disrupt another person's plans. The future looks uncertain. If certain people see some pictures, their suspicions will be confirmed!
Tuesday, 9th of April, 2019
Liebenberg discourages Conrad as Roland confidently expounds on his main goal for conducting his research. Annelize quietly leads in At into her secrets, but only gives the tip of the iceberg. Trudie begins learning more about Autism while Naomi discovers that the men in her life are all worried about the future.
Wednesday, 10th of April, 2019
Louis is determined to make At and Conrad end the hostility between them. The embryos have become a source of chaos for numerous people. Tertius is ready to fight for the wellbeing of his son while Jax makes one big decision. Elana has news that surprise Conrad.
Thursday, 11th of April, 2019
Given the recent occurrences, Annelize finds it difficult to maintain professionalism. Tertius angers Conrad and fails to recognize Sarah. Although everyone is apprehensive, one doctor can work his magic to rectify the situation.
Friday, 12th of April, 2019
There is a row between Okkie and Trudie over Seb. Roland has to disclose his strategy to Conrad and Annelize. Conrad goes ahead to explain the recent events to Steve and Elana on condition that they remain silent. Annelize develops a feasible solution that surprises Elana and Conrad.
Monday, 15th of April, 2019
Conrad schemes a way of dealing with the embryos as Trudie discovers the loopholes in her plan. Steve is bothered by the potential consequences of the challenge at hand. Karli is prohibited by Quinton from sharing what she knows with Tertius. Annelize and Ronald engage in a sensitive matter.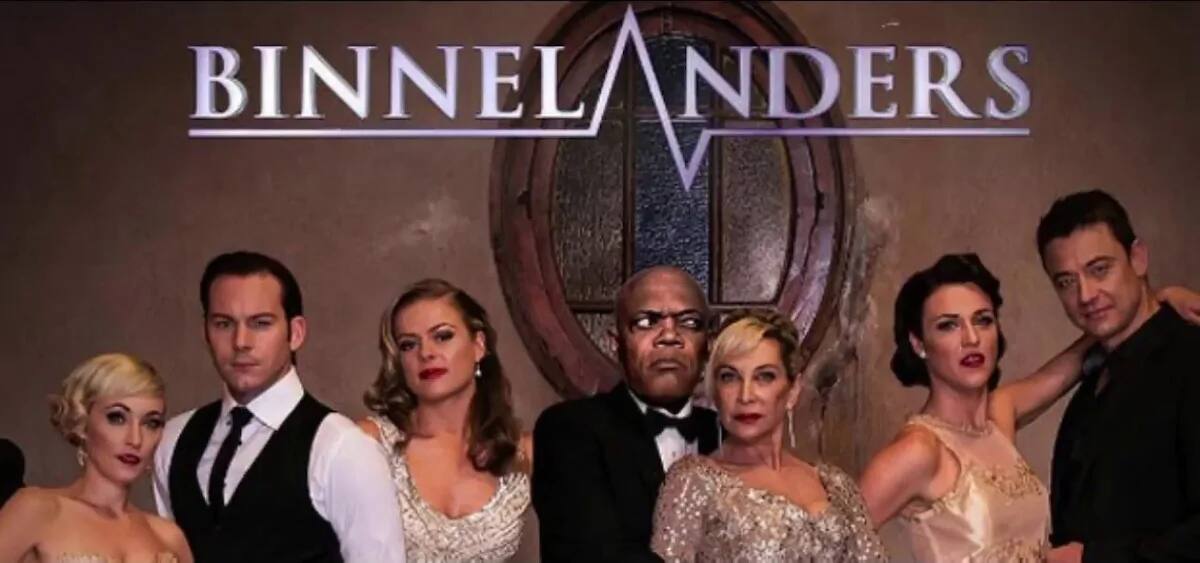 Tuesday, 16th of April, 2019
Trudie makes a request that excites Ilse. Adam shows up at the Binneland Clinic and makes an erroneous judgment. An invite hurts Tertius while Roland gets recognition from Danny. Roland expounds on his next step and delicate data is appropriated from Steve's office.
Wednesday, 17th of April, 2019
Wimpie is angered by Okkie while Luc shocks Jax and Tertius. Liebenberg solicits the counsel of Conrad regarding Delia. Trudie discovers the unsettling truth about charity work as Tertius attempts different therapeutic approaches on Luc.
Thursday, 18th of April, 2019
Wimpie uses her canning ways to dismantle the plans made by Adam. In a state of hysteria, Tertius begrudges Luc. Wimpie is unsettled by Trudie's findings while Liebenberg is convinced that someone is trying to destroy him. Louis confides in the Ferreiras.
Friday, 19th of April, 2019
A cynical Wimpie listens to Trudie as she explains her findings. At becomes a terrible patient. Someone is kidnapped while Conrad and Annelize attempt to resolve the crisis that faces Roland. Liebenberg's suspicion is heightened.
Monday, 22nd of April, 2019
A cryptic letter is received and people try to unravel its source. Liebenberg cannot take it anymore and challenges Conrad and Annelize. Tertius is in an awkward place following an unexpected visit while Annelize has to re-strategise.
Tuesday, 23rd of April, 2019
Annelize is pressured by Liebenberg to disclose what she knows about Roland. Tertius makes an undesirable promise, while Karli is reminded of a promise she made to Quinton. Conrad begs Roland as the memories of Wimpie give Liebenberg new ideas.
Wednesday, 24th of April, 2019
Sarah finds out what Adam has been up to while Liebenberg discusses Roland's issues with Conrad and Annelize. Trudie seeks the help of Louis regarding the letter. Following an impromptu meeting that Conrad has to attend away from the clinic, Annelize discovers the fragility of her relationship with At.
Thursday, 25th of April, 2019
Sarah foresees her end. Linda visits Conrad and worsens the pressure that is on his shoulders. Rene's book is a source of nuisance. Louis finds out that At is a very private person.
Friday, 26th of April, 2019
Sarah has conflicting perceptions from those of Tertius whom Luc does not want to be associated with. Tertius makes a shocking revelation while Annelize focuses on making Conrad change his thoughts.
Monday, 29th of April, 2019
Annelize discovers why Conrad is buying time as Tertius plans on how to save his beloved people. The interview by René is not private anymore. At and Conrad are unpredictable. Peace among everyone has to be sought.
Tuesday, 30th of April, 2019
Karli is unable to handle At's state of health so she behaves abnormally and Naomi feels sickly. Elana is in need of a temporary residence. Trudie goes missing.
Binnelanders is a must watch for everyone as evidenced by these Binnelanders Teasers April 2019. You can catch these captivating episodes on kykNET from Monday through Friday at 19:30. If you miss out, worry not because the Omnibus runs every Saturday at 09:30 on the same channel.
READ ALSO:
Muvhango Teasers March 2019
Rhythm City Teasers March 2019
Source: Briefly.co.za