If you have been watching soap operas and Muvhango Teasers is not on the list yet, then, you need to update it. With lots of suspense that characterise the soapie, you can be sure that this is another television drama series that you would not want to miss, no matter what. That being said, get to know some of the events that will unravel in Muvhango Teasers this March from this article.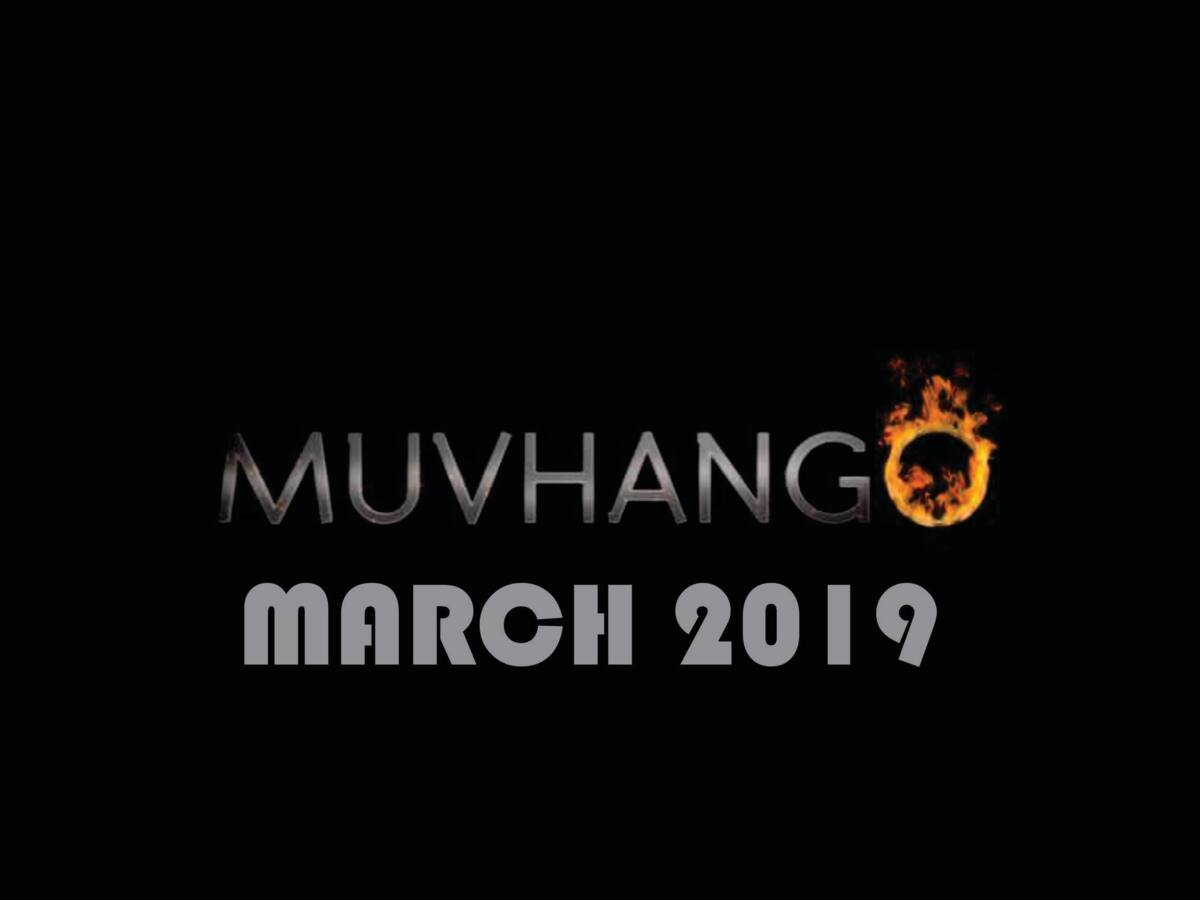 TVSA Muvhango Teasers is an Afrikaans soap opera that airs at 21:00 on SABC2 from Mondays to Fridays. For years that it has been on the air, it keeps coming up with finger-biting series that hold down the passion of every viewer, which motivates them to keep watching and never to miss an episode. While the TV drama series is still ongoing, we share some of the interesting things that you should watch out for in each of the episodes for this month. So, read on to discover them.
Muvhango Teasers March 2019 TVSA
Episode 3241- Friday, 1st of March, 2019
In this episode, Tenda is seen as he boasts of his new relationship while Azwindini makes an effort not to make the truth known. Mulalo comes up with other plans while Gugu rains words of accusation on Imani.
READ ALSO: Generations teasers February 2019
Episode 3242 - Monday, 4th of March, 2019
Eventually, Gizara gets reinstated while Vho-Makhadzi comes back. Moliehi sets out to threaten the duo of Imani and Marang.
Muvhango Teasers - Tuesday, 5th of March, 2019
From this episode, you will see how Susan emphatically states her position while KK is after Marang being fired. Every effort that Gugu makes to apologise seems not to achieve any result.
Wednesday, 6th of March, 2019
Susan pledges her support to Mpho while Marang develops a feeling of love, and Moliehi does not seem to be willing to buy out Skhumbuzo.
Episode 3245 - Thursday, 7th of March, 2019
Susan disturbs Mpho's dream while Marang faces a difficult situation and Rendani's suspicions seem to be peaking.
Muvhango Teasers - Friday, 8th of March, 2019
In this 3,246th episode, Susan visits Tenda while Moliehi receives the biggest shock she could never imagine in her life. Also, Rendani has started suspecting that there is another woman.
Monday, 11th of March, 2019
Azwindini summons courage and confronts Susan while James is left with no choice but to confess how deep he is in love. Rendani is found accusing Skhumbuzo.
Tuesday, 12th of March, 2019
Azwindini shares a piece of news that is unexpected, Marang on her part releases a Bombshell and Skhumbuzo has something that would surprise Rendani.
Episode 3249 - Wednesday, 13th of March, 2019
Mpho receives a piece of shocking news. Marang had no option but to make a difficult choice. Rendani catches a glimpse of the depth of Skhu's financial woes.
READ ALSO: Binnelanders Teasers February 2019
Episode 3250 - Thursday, 14th of March, 2019
While Moliehi wishes to go on vacation, unfortunately, she gets rejected. Mpho goes to be tested while Vho-Masindi seems to be convinced that there must be pregnancy.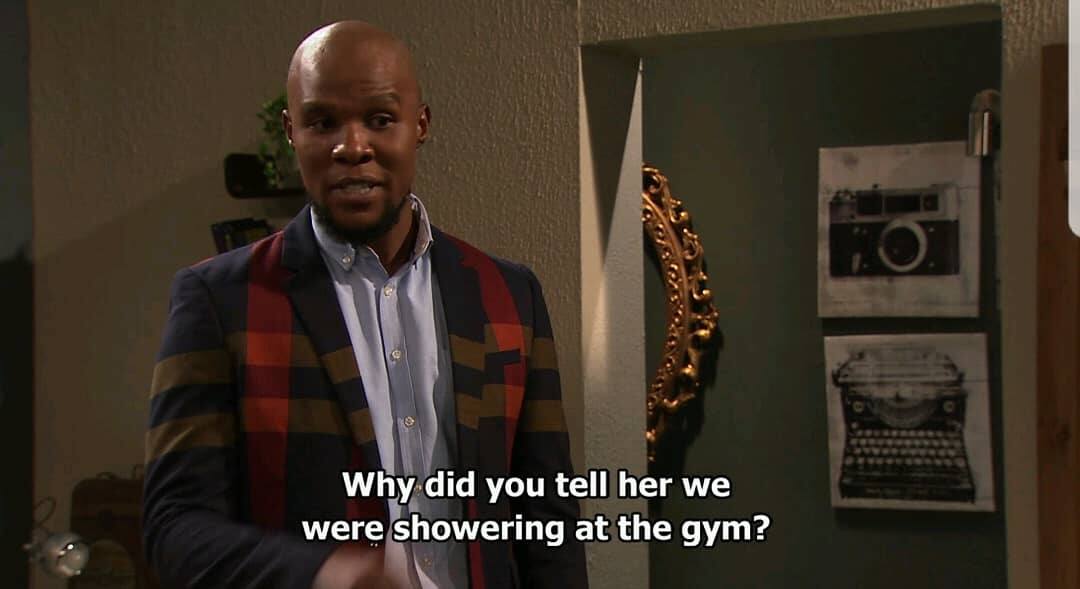 Muvhango Teasers - Friday, 15th of March, 2019
The result that Mpho gets causes her to be anxious as Moliehi succeeds in planting doubts in the mind of KK. Then, every time Rendani tries to offer solutions, the next thing is to be shut down.
Monday, 18th of March, 2019
Mpho argues uncompromisingly with the elders. Also, the secret of James and Marang is revealed, and then, Rendani finds out that the depth of Skhu is lows.
Episode 3253 - Tuesday, 19th of March, 2019
Mpho seeks for forgiveness. Then, Moliehi shares the secret with KK and Eric comes to Skhu's rescue but unfortunately with complications.
Wednesday, 20th of March, 2019
Unimaginably, Mpho puts forth a challenge to the ancestors while James, together with Marang, had to face the consequence of his action. Then, Skhumbuzo seems to be struggling.
Muvhango Teasers - Thursday, 21st of March, 2019
While James gets a beating, Skhumbuzo becomes emasculated, and Mpho gets to know about the most devastating news.
Friday, 22nd of March, 2019
You will discover how Mpho tries to keep up appearance while KK is now growing bitter. Then, the relationship between Skhumbuzo and Rendani faces a major challenge.
Monday, 25th of March, 2019
In this episode, Mpho shares news that is devastating, Skhu tries to come up with a deceptive story, and Marang brings her engagement to a halt.
Episode 3258 - Tuesday, 26th of March, 2019
There is a fracture in the royal house. Also, James now discovers that his long walk to freedom would actually be longer than he expects, and Rendani makes an effort to set Skhu's life back in the right direction.
READ ALSO: List of the best South African movies ever
Wednesday, 27th of March, 2019
Azwindini reaches a decision that he needs to get a break while Moliehi seems to be overwhelmed with so many problems. Skhumbuzo pushes Rendani to the level where backing out is no longer possible.
Thursday, 28th of March, 2019
The elders determine what the future of Mpho would be while James is shocked with the prognosis of Moliehi. Also, a piece of devastating news hits Skhumbuzo.
Episode 3261 - Friday, 29th of March, 2019
In this final episode for the month, you will see how Mpho gets encouragement from Teboho while Moliehi has started to think that James is Patrick. Then, Gugu suggests if Skhu would pick up his former job again.
As entertaining as this month's Muvhango Teasers promises to be, you cannot afford to miss any of the episodes. However, we encourage you to bookmark this website to get updates of the subsequent episodes as well as other interesting information for your maximum entertainment.
READ ALSO:
- Imbewu Teasers February 2019
- 7de Laan Teasers February 2019
Source: Briefly.co.za