Just shortly after it first aired, Isibaya Teasers had become a major soap opera that many South Africans cannot help but watch daily. The reason, without mincing words, is because of the suspense with which each episode is characterised, among other things. Currently airing on Mzansi Magic at 20:30 from Mondays to Fridays, in this article, you will get to know the interesting scenes that Isibaya Teasers for March 2019 holds.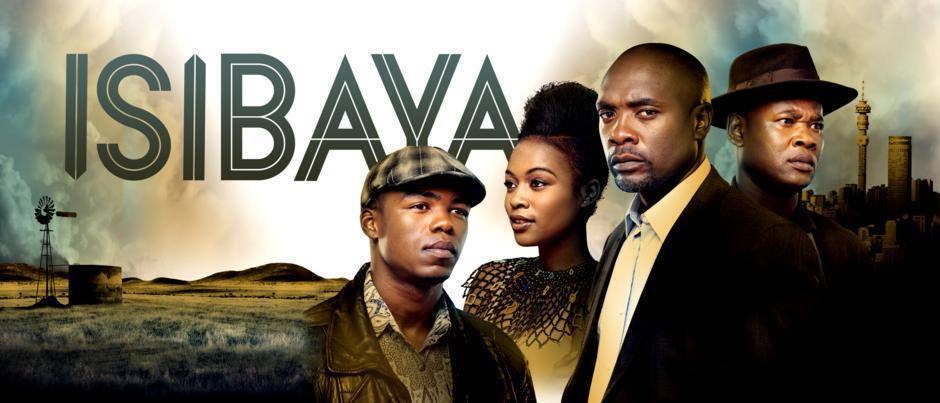 Isibaya Teasers TVSA is a South African soapie that started airing on Monday, 18th of March, 2013. Produced by The Bomb Shelter, its creators are Catherine Stewart, Angus Gibson, Desireé Maarkgraaf, and Teboho Mahlatsi. The Soapie centers around the battle that two rival families, Zungus and the Ndlovus, who live in Thukela Valley, engage in because of wealth and power.
Isibaya Teasers March 2019 TVSA
If you have been thinking of what the episodes of Isibaya Teasers this month would be like, below are the highlights of what to expect.
Episode 1503 - Friday, 1st of March, 2019
Every attempt made by Dabula to get things fixed with Ntwenhle quickly goes out of control while Mpiyakhe makes a costly assumption that is heartbreaking about the disappearance of Sibongile. Then, the hunt for the captor of Sibongile by Blade and Jabu breaks through.
READ ALSO: 7de Laan Teasers February 2019
Monday, 4th of March, 2019
Dabula makes all the efforts to convince Ntwenhle, at least, to hear what he has to say. A moment of relief and joy eventually rolls in for Mpiyakhe and the family while Bongani cannot believe it, finding himself in a cat and mouse game.
Episode 1505 - Tuesday, 5th of March, 2019
The real colour of Dabula opens up to Ntwenhle while Ntwenhle unveils the unimaginable yet terrible truth that has to do with the mall to the Ndlovus. Then, Qondi and Fezile share a sweet moment.
Episode 1506 - Wednesday, 6th of March, 2019
Samson is managing to cope with the adverse effects that the revelations from the mall have caused but things seem not to work out. Fezile is trapped down in between two women while Cebisile finds it very hard to let go of the actions of Mpiyakhe.
Episode 1507 - Thursday, 7th of March, 2019
There is a hard truth that Ntwenhle has for Dabula while Mehlemamba acts suspiciously based on the build-up to a major ritual cleansing. Then, a fierce competition gradually evolves between Qondi and Cebisile.
Episode 1508 - Friday, 8th of March, 2019
In this episode, all the lies, which Ntwenhle has been making, catch up eventually with her, and the Zungus also discover the brain behind the kidnapping of Sibongile. Because of the recent happenings, the whole valley blames it on the Ndlovus while the long-awaited peace finally bursts open between Lillian and Saddam.
Episode 1509 - Monday, 11th of March, 2019
As Samson refuses to start his treatment again, Mandla and Khanyi do the unexpected. Jabu is fighting hard to make a major decision while Mbomvu's announcement is a surprise.
Episode 1510 - Tuesday, 12th of March, 2019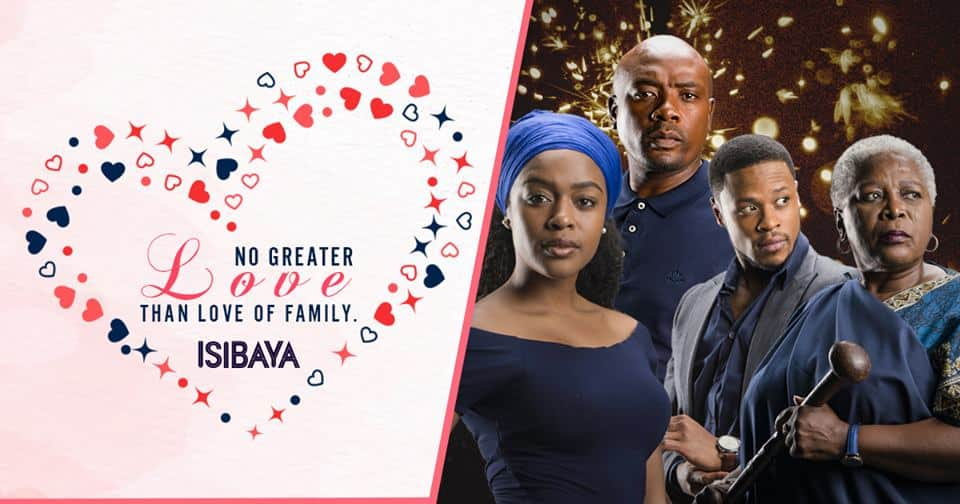 Samson still insists on having the treatment which is worsening the situation. Jabu admits the uncertainty of his future and also arranges to give the family a gift. There are suspicions due to Mbomvu's surprising choices concerning the Chieftaincy's future.
Isibaya Teasers - Wednesday, 13th of March, 2019
With desperation, Khanyi and Ntwenhle stand against the false accusations on their family. Duma and Qondi are in strong disagreement with the elders of Ngubane. Jabu finds out that he is being pushed slowly to make a major decision.
Thursday, 14th of March, 2019
Mbomvu makes a decision that shocks everyone. Samson seems to be willing to give up even when his family is ready for a fight on his behalf while Shadrack advises Jabu which leads the latter to make a fatal decision. Fezile is not impressed as the drivers have found his romantic life to be entertaining.
Isibaya Teasers - Friday, 15th of March, 2019
Ntwenhle convinces S'bu on believing that his father as Khanyi's passionate appeal to Samson seems resultful. Mbomvu receives a visitor he never expected after it looks as though he has gotten all he wanted.
Episode 1514 - Monday, 18th of March, 2019
After Mbomvu's mysterious guest's return shocks everyone, he still needs to find how to exonerate himself. Jabu and Iris firmly decide about their future while Fezile and Cebisile make a line cross.
Episode 1515 - Tuesday, 19th of March, 2019
While Samson is planning the unimaginable, he reflects on the evil day that redefined his life. Mandla goes in search of his brother before it gets out of hand, Jabu refuses to give up, and Fezile's joy is attracting attention.
Wednesday, 20th of March, 2019
Whether Mandla will arrive on time is not yet certain, but the council's pressure on the Ndlovus keeps increasing. The first success that Jabu would record has some stipulations while Phumelele refuses to abandon her son.
Isibaya Teasers - Thursday, 21st of March, 2019
S'bu eventually finds out the truth while Mkabayi is the brain behind Jabu's moves. Phumelele, feeling that something is missing, reaches out to her daughter while Fezile's feelings of resentment keep growing even when he tries to stop them.
READ ALSO: Binnelanders teasers March 2019
Episode 1518 - Friday, 22nd of March, 2019
After S'bu confronts his father, the hidden becomes unveiled while Mbomvu summons the courage to make a move, and Iris makes an offer that is hard to resist to Jabu. Fezile goes on a date that is surprising and also not comfortable.
Episode 1519 - Monday, 25th of March, 2019
Samson goes back home but needs to deal with all the mess that took place in his absence. The Chieftaincy makes an effort to banish the Ndlovus while Cebisile and Fezile go on shopping. Then, Phumelele finds that Thokozani's report has some things missing.
Tuesday, 26th of March, 2019
Samson forces himself to ask for critical help from an old enemy as Fezile feels unimpressed by the expensive way of life of Cebisile's city friends, and Melusi advises Thokozani from his personal experience. Then, Thokozani eventually opens up.
Episode 1521 - Wednesday, 27th of March, 2019
While Mbomvu is trying to twist the truth, Samson makes an effort to falsify the accusations raised against his family. Qondi faces Fezile's pictures on his date as Thokozani surprisingly discovers that her mother knows about her schemes.
Episode 1522 - Thursday, 28th of March, 2019
Samson and Mandla find ways to make clean their family name as Fezile and Qondi's lingering connection seems to be a threat to Cebisile. Also, the Zungus discover the partnership between Jabu and Iris.
Friday, 29th of March, 2019
You will discover how S'bu's gesture moves Samson while Fezile's complicated situation dawns on him in this episode. Also, it appears as though the situation of things have become so bad with the terrible betrayal that the Zungus assume.
Now that you have an idea of what Isibaya Teasers is like for this month, what do you think will happen next months? Watch out for the latest news on this website.
READ ALSO: Generations teasers February 2019