Have you been anticipating what will happen this month in the Queen Teasers? Given how the last episode ended in the previous month, if you are a passionate viewer of the soapie, you sure cannot wait to know what development will take place in this month's edition. This is why in this article, we give you some highlights of the Queen daily teasers to whet your appetite on your favourite television drama series.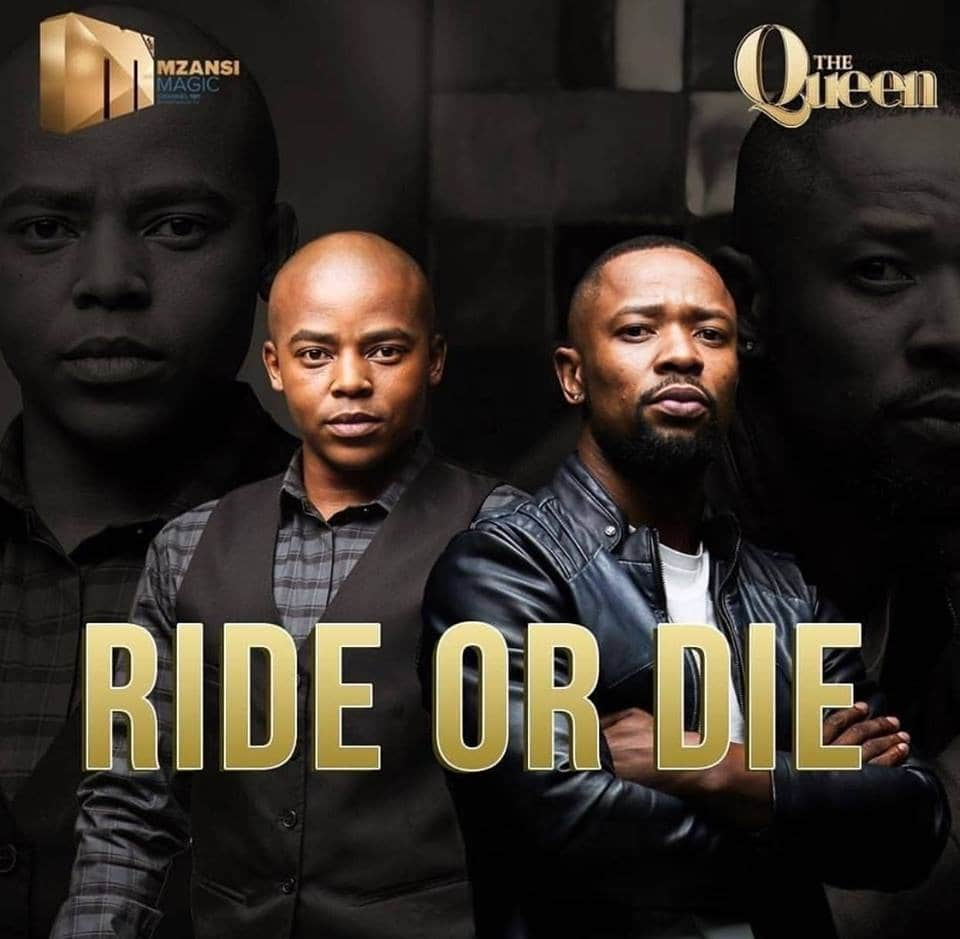 The Queen Teasers TVSA is a South African telenovela that premiered on Monday, 1st of August, 2016. Airing on Mzansi Magic at 21:00 from Mondays to Fridays, the soapie centers around Harriet Khoza (Connie) who is portrayed as a not just dedicated wife and mother but also an accomplished businesswoman. After the secret of her husband was discovered, she was forced to do the unimaginable. Also, the soap opera unveils how insatiable the rich are for power as well as victims who have found themselves at their mercy.
The Queen Teasers 2019 March
If you are curious about what the episodes of this month would be like, then you have no reasons to worry again. Below are the highlights of what to expect in the Queen Teasers this month as well as the title of each episode.
Episode 155 - Friday, 1st of March, 2019
Title: Raging storms
The episode centers around how Goodness lost her ace, which made her break down to the ground. It also shows how Shaka escapes through Mmabatho's fingers.
READ ALSO: Binnelanders Teasers February 2019
The Queen Teasers - Monday, 4th of March, 2019
Title: Inescapable Epiphanes
Thabiso realises something that startled him after the rough day he has had in court while the decision which Shaka made to draw the line with Onica seems to be worsening things for his marriage.
Episode 157 - Tuesday, 5th of March, 2019
Title: A perfect gentleman or not?
Siyanda portrays Thabiso as Mr. Perfect who will make a great father, doting fiancé and one who cannot maltreat a woman. But then, there is a battle that is ongoing within the latter's conscience. Then, Shaka is rejected by Mmabatho.
Episode 158 - Wednesday, 6th of March, 2019
Title: Goodness' dirty laundry
Kagiso and Shaka expose the dirty laundry of Goodness in court, and Mmabatho eventually discovers the evidence that she had been searching for.
Episode 159 - Thursday, 7th of March, 2019
Title: Unfair unjustice
Sandra uses the honest testimony of Mziwoxolo to bury Goodness. The family discovers the infidelity of Shaka as the family of Mabuza is in shambles.
The Queen Teasers - Friday, 8th of March, 2019
Title: The shadow of guilt
Shaka gets home to find out that Mmabatho had been taken to the hospital. Then, while Martha maintains the stand, Prudence closes in her argument, and together with Thabiso, she mops the floor.
Episode 161 - Monday, 11th of March, 2019
Title: The war at home
Shaka is on Mmabatho to return home as Thabiso admits his nervous feeling towards the verdict of the trial. Then, Schumacher tries to reconcile with Thabiso.
Episode 162 - Tuesday, 12th of March, 2019
Title: The hour of judgement
Goodness receives an attack right in her home while Mmabatho plans an outburst that will surprise Madimetja. Also, a man from nowhere interrupts the proceedings of the court.
The Queen Teasers - Wednesday, 13th of March, 2019
Title: Nothing but truth
Madimetja assists Mmabatho in forgiving Shaka while new evidence plays out before a stunned court against Thabiso.
Episode 164 - Thursday, 14th of March, 2019
Title: The final verdict
Thabiso's fate unravels while Mmabatho spends so much time with Madimetja.
Episode 165 - Friday, 15th of March, 2019
Title: Light after darkness
Thabiso runs away while Madimetja shares some shocking information with Mmabatho.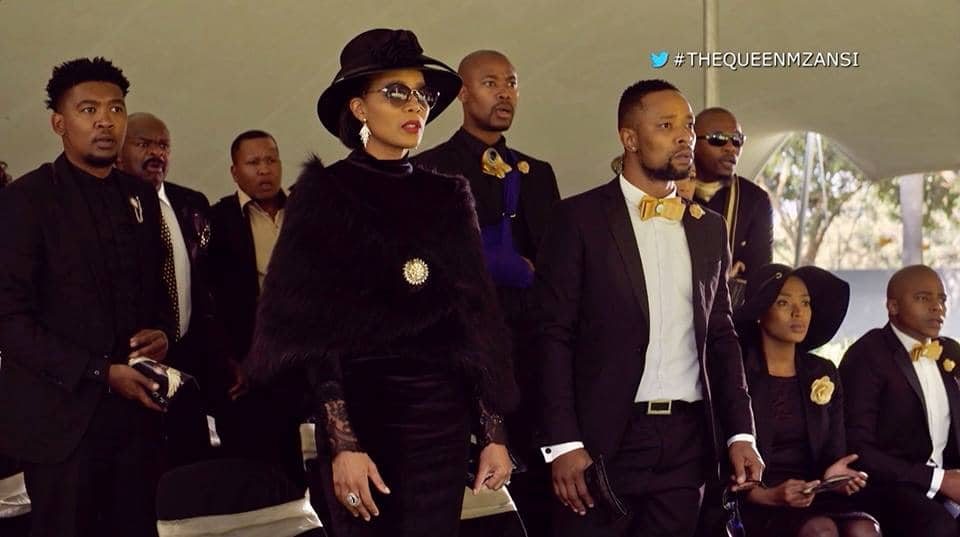 Episode 166 - Monday, 18th of March, 2019
Title: Crushing death
Diamond supplies a dead body at the residence of Mabuza while Mmabatho's desire for a happy family hits the rock.
Episode 167 - Tuesday, 19th of March, 2019
Title: Burying a secret
Mmabatho's conscience strikes her for attempting almost to drink alcohol as Martha confesses and cries out her eyes while Jerry and Vuyiswa make it to the mansion of Mabuza.
The Queen Teasers - Wednesday, 20th of March, 2019
Title: Willing to forgive?
There are reoccurring signs that Madimetja keeps seeing, serving as proofs to him that he has the right person in his life while the position that Gracious finds herself in seems to be what will usher in what she has always dreamt of.
Episode 169 - Thursday, 21st of March, 2019
Title: Forgiveness rejected
While Harriet is making an effort to reconcile, Shaka and Brutus have already-made plans best known to them. Then, as Kea confronts Goodness, the latter chooses to hold on to what is important to her. Also, Mmabatho rethinks on the choices that she has made in her life so far.
Episode 170 - Friday, 22nd of March, 2019
Title: A sea of blood
Jerry is frustrated as it seems as if there is no progress in the search for Thabiso, and Mmabatho is contemplating whether to let Madimetja know about her feelings or not.
READ ALSO: Imbewu Teasers February 2019
Episode 171 - Monday, 25th of March, 2019
Title: Who done it?
The help that Goodness and Gracious render to Diamond does not go well with Mmabatho at all while Jerry feels frustrated because he does not get the cooperation that he desires from the duo of the Khozas and Mabuzas.
Episode 172 - Tuesday, 26th of March, 2019
Title: Fading diamonds
As Shaka discovers that Madimetja has regained a space in the life of Mmabatho, he had to do what he knows best, and Vuyiswa tries several tactics while questioning the Mabuzas.
Episode 173 - Wednesday, 27th of March, 2019
Title: A diamond is not forever
They serve Shaka with agreement papers on parenting. Then, whether Diamond eventually pays for all the evil things that he had done or not is worth finding out.
Episode 174 - Thursday, 28th of March, 2019
Title: Line in the sand
Mmabatho is in a feud with Shaka, and this eventually makes him go the extreme in achieving his aim. Also, the decision of the Mabuza family shocks Gracious when she eventually finds out.
The Queen Teasers - Friday, 29th of March, 2019
Title: Unmasking the killer
Vuyiswa arrested Shaka because of Madimetja's assault while Diamond is taken away eventually.
Now that you have an idea of what will unfold in the March's edition of your favourite Queen Teasers, you would see now that the episodes are exciting. Interestingly, the Queen Teasers videos are also available on the YouTube channel, so you can always keep up with the episodes at anytime you want.
READ ALSO: