The much-awaited highlights on Skeem Saam teasers April 2019 are finally out with sufficient clues on all upcoming episodes. We take pleasure through the publication of every single episode to update you on your favourite television entertainment. As March draws to a close, fans are increasingly becoming restless with anticipations on the upcoming Skeem Saam episodes. It is, however, exciting to learn that April is a breakthrough month for the soap opera with plentiful of hilarious episodes.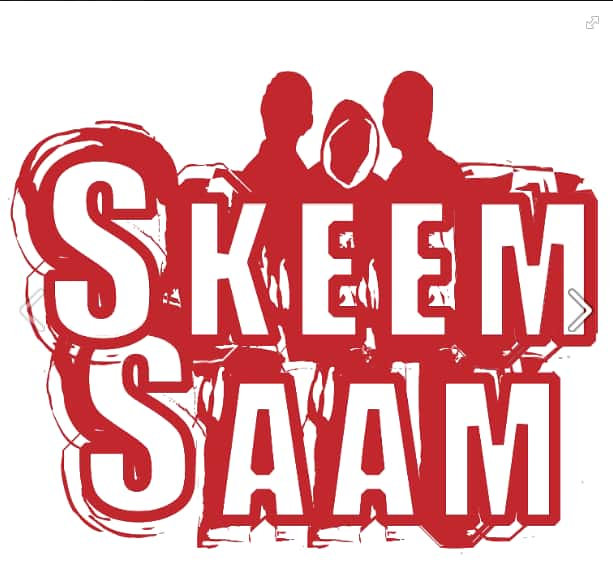 Skeem Saam is a popular South African soap opera drama that regularly airs on SABC1. Who is the producer of Skeem Saam? Created by Winnie Serite, this local soap opera is striking that most fans have never missed an episode in the series for its amusing scenes and experiences. It is also typical for both local and international Skeem Saam fans to regularly clock in at exactly 1830hrs on any weekday between Monday and Friday for endless twists in the Soap.
READ ALSO: Pretty who? Skeem Saam's Leshole has found a new flame in Durban
What's happening in Skeem Saam in April?
Are ready for the upcoming roller-coaster with Skeem Saam teaser April episodes? A lot of uncertainty surrounds different episodes set to cast on April but here is what we have as highlights to prepare you for the turn of events in the Soap come April 2019.
1st April 2019 (Monday): Episode: 191
Lelo daringly reveals to Doctor Moremi that she is ahead of him should he consider ruining her plans. Cecilia makes a prompt decision that drives her into action purposely to save Charles. When Ramolao threatens about calling a family meeting, Ma Koloi gets one up on Sis Ouma.
2nd April 2019 (Tuesday): Episode: 192
Lehasa gives a warning to his uncle to conceal their family history. Charles receives a disturbing proposal from Dragon concerning a debt, and Ma Koloi confronts Sis Ouma with Ramolao's past.
3rd April 2019 (Wednesday): Episode: 193
Lehasa comes across a critical secret that might significantly tear Lelo apart if revealed. The occurrence follows Charles' threat to hire private goons for a dirty job. Eventually, Ramolao gives an ultimatum to Ma Koloi.
4th April 2019 (Thursday): Episode: 194
Lelo's blackmail to Dr Moremi backfires leaving her devastated and stunned. In the episode, Dragon is desperate to find his voice after facing an arrest by the law officer. Sis Ouma desperately acts when Ramolao fails to comply with her request.
5th April 2019 (Friday): Episode: 195
Lehasa becomes surprised on finding her bedroom closets empty and fails to learn what it could mean. Meanwhile, Sis Ouma confronts Ramolao with a decision regarding her presence in the house. Charles pursues to prove his point to Mapitsi even with nothing.
8th April 2019 (Monday): Episode: 196
Fanie angrily attempts to know the person with whom Emkay shared key secret information. Rachael bursts Marothi pointing eye to the wrong direction which results in a hurt. Ramolao is delighted on finding out about Sis Ouma's jealousy which on the contrary is displeasing to Ma Koloi.
9th April 2019 (Tuesday): Episode: 197
Trouble breaks in paradise for both Rachael and Marothi following a meeting with their wedding organiser or planner. Sis Ouma gains incriminating knowledge concerning Ma Koloi. Lehasa is determined to leave no stone unturned in her pursuit for details concerning the Ultrasound scans.
10th April 2019 (Wednesday): Episode: 198
Celia maintains a damning theory concerning another person's dead wife with determination to flag the same to her daughter. Dr Moremi is under daunting pressure to everything to a father, both misled and expectant. Ma Koloi cannot resist troubling a gossipmonger to the worst.
11th April 2019 (Thursday): Episode: 199
Rachael airs a threat on what she promises to better. Lelo fills with excitement on receiving the long-awaited news. Sis Ouma's attempts at a reconciliation backfires her initial plans.
READ ALSO: Skeem Saam fans are convinced that Koloi is related to Floyd Shivambu
12th April 2019 (Friday): Episode: 200
The arrival of Dr Moremi throws Lehasa who goes off script after that. There arises a dispute between Alfred and Celia concerning Rachael's approaching nuptials. Ma Koloi remains stunned on spotting a ring on the finger of her nemesis.
15th April 2019 (Monday): Episode 201
Lelo forcefully pushes Lehasa into a corner and compels him into action against his will. Botshelo interferes with Rachael and Marothi. Mis Ouma's gesture misleads some more people.
16th April 2019 (Tuesday): Episode 202
Charles and Celia coerced into learning how Marothi became so wealthy. Ramolao goes a step further in an attempt to restore peace in the house. Leeto gives Tbose a viable idea on surprising Sihle.
17th April 2019 (Wednesday): Episode 203
A raging Botshelo threatens Marothi. MaNtuli maintains harshness to Kwaito regarding a pending trip leading to Jozi. Pilot school financial realities hit Leshole hardly.
18th April 2019 (Thursday): Episode 204
Botshelo's revelation about Marothi greatly disturbs Mapitsi. Lehole's moods also worried Big Boy on return from Aviation school. Kwaito finds excitement on his Joburg trip however much it has a missing element
19th April 2019 (Friday): Episode 205
An unlikely source helps Babeile to learn a shocking truth concerning Marothi's past. Big Boy also unveils a disturbing truth on Leshole's school financial realities. The excitement of Sihle's birthday party brews incredible chemistry.
22nd April 2019 (Monday): Episode 206
Big Boy shares a compelling reason of hope to Leshole. In an instant, the two old-time friends blur their friendship. Botshelo is facing the law despite her good deeds
23rd April 2019 (Tuesday): Episode 207
Corroborating evidence blossoms in Angie Maphuthuma case further escalating the stakes. Feelings between two unapologetic friends soar to its highest. Leshole finds himself under intense pressure while at the aviation school.
24th April 2019 (Wednesday): Episode 208
Both Babeile and Malebana appear to be closing in on Celia. Leshole now takes his weight loss influence miles ahead. Kwaito's double-timing is now catching up with him
25th April 2019 (Thursday): Episode 209
Celia admits to wrongful acts that may compromise investigation outcomes on the death of Angie Maphuthuma. Kwaito is unable to change the minds of two ladies concerning their upcoming weekend plans. Leshole deals with yet another financial constraint likely to interfere with his studies
26th April 2019 (Friday): Episode 210
Marothi is cornered by Rachael who asks him a complicated question regarding the report on Angie's postmortem. Lizzy struggles to remain understanding of Glenda. Big Boy is seemingly unaware of the pressure he is mounting on Leshole while trying to be supportive.
29th April 2019 (Monday): Episode 211
Rachel undergoes a turmoil to leave Marothi's world. Kwaito can no longer conceal his lies on spotting a thing on his neck. Leshole's dream is progressively becoming a nightmare to battle.
30th April 2019 (Tuesday): Episode 212
A word concerning Rachel reaches Charles and Celia who both fear for the worst. All walls are locking up on Kwaito. Leshole makes out of a place he was not supposed to be in the first place. Unfortunately, luck is not on his side because someone who knows Leshole sees him.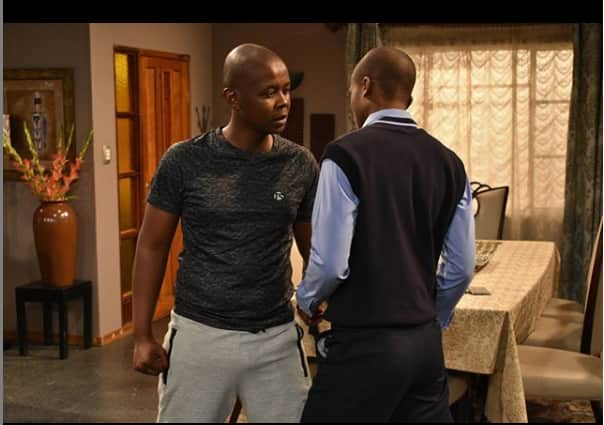 READ ALSO: Rhythm City Teasers March 2019
Fanatics are eagerly waiting for April Skeem Saam Teasers episodes which have not only shown a glimpse of cutting edge entertainment but also share a rare blend of interesting storyline twists. The soap remains a thrill among passionate fans who hardly missed a previous episode and cannot wait to discover what will unfold next in the series. Now that you have a clue of what to expect with our Skeem Saam Teasers April episode storylines, remember to tune in and get the full story. Have fun!
READ ALSO: