Muvhango teasers – April 2019
With the new month bringing with it fresh twists and turns in the ever exciting Muvhango world, what surprises await us? Well, several people will be coming back, but their reasons remain a mystery. It is never a dull day with the Muvhango cast, and if the Muvhango teasers for April 2019 are anything to go by, we are all in for a real treat.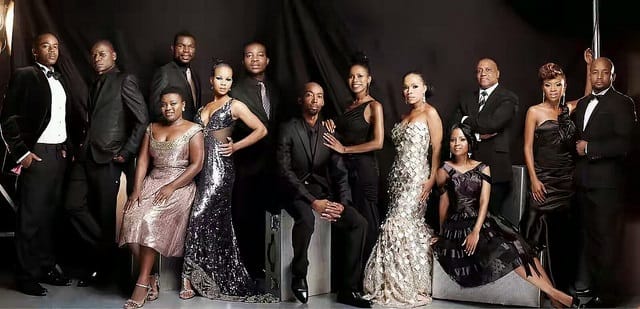 The Muvhango cast takes us through familiar scenarios that we can all relate to. With new family ties bringing conflict, will Skhu be accepted into the family? Meanwhile, Moliehi may be up for a taste of her own medicine if she continues with her games. There is a big cloud forming over the home as Azwindini reveals some big news that only a few seem to support. Grab your popcorn and let us settle in for the ride that is Muvhango.
Monday, April 1st, 2019
Episode 3262
Mpho's abrupt departure puts VhaKwevho's plans at risk.
Tables turn as Moipone unexpectedly sides with her daughter in law.
Rendani shows up at home suddenly, leaving her mother in the dark about her reasons for coming back home.
Tuesday, April 2nd, 2019
Episode 3263
Mpho's infertility looks to have a resolution by the Vhakwaveho.
Skhumbuzo decides to reveal on Marang.
Gizara becomes unbending towards his son in law, Skhu.
Wednesday, April 3rd, 2019
Episode 3264
Lindelani makes Mpho a proposition that is difficult to turn down.
Moliehli's return spells trouble with her new tricks.
Skhumbuzo finds himself in a sticky situation with no way out.
Thursday, April 4th, 2019
Episode 3265
Lindelani is a welcome solution to the current troubles.
Moliehi starts playing her games.
Gizara takes his new son in law under his wing as he introduces him into the fold.
Friday, April 5th, 2019
Episode 3266
Lindelani is adamant about choosing surrogacy.
James is undecided between revealing the truth or continuing with the charade.
Gaining courage, Skhu requests Gizara for his daughter's friendship.
Monday, April 8th, 2019
Episode 3267
Susan spills the beans on the surrogacy to Azwindini.
James' ring stirs problems.
Skhu finally gets on his knee.
Tuesday, April 9th, 2019
Episode 3268
Azwindini seriously considers surrogacy.
Moliehi's mischief has gotten someone's attention.
Skhu still cannot understand why his proposal was shot down.
Wednesday, April 10th, 2019
Episode 3269
Azwindini shocks the elders with her proposal.
It is trouble for James as both his women drop some unpleasant news.
Rendani finally makes up her mind.
Thursday, April 11th, 2019
Episode 3270
Azwindini acts against the elder's decision.
James manages to escape Moliehi's tricks.
Vhangani ignores Mpfareni's presence.
Friday, April 12th, 2019
Episode 3271
Azwindini continues to fight the elders.
James is warned by KK to prepare for the worst.
Vhangani gets a call he did not expect.
Monday, April 15th, 2019
Episode 3272
The need for a child blinds Mpho and she cannot think clearly.
Moliehi gets jealous, and this proves dangerous for her.
Mpfaren senses that something is wrong.
Tuesday, April 16th, 2019
Episode 3273
Vho-Masindi has plans in store for the young Lindelani.
Skhu is caught completely off-guard by Molihi's news.
Seani came back, but this is no news to Mpfareni as she saw it coming.
Wednesday, April 17th, 2019
Episode 3274
Vho-Masindi works her charm on Lindelani.
Skhu gives a warning to Moliehi to stop her pretentious nature.
Vhangani gets a confusing letter.
Thursday, April 18th, 2019
Episode 3275
Lindelani gets called out on her deception.
Marang gets a very unpleasant surprise.
Seani suffers the consequences of her betrayal.
Friday, April 19th, 2019
Episode 3276
Lindelani faces a tough choice between what she wants and tradition.
James and Marang put up a charade for Moliehi's sake.
Vhangani's life is about to change due to Mpfareni's decision.
Monday, April 20th, 2019
Episode 3277
Linde and Azwindini share an intimate moment.
Moliehi comes clean in front of a board.
Seani's comeback causes ripples.
Tuesday, April 23rd, 2019
Episode 3278
Lindelani warns her naïve sister about Vho-Masindi.
Moliehi switches up the game on James.
Vhangani starts being evasive about his whereabouts.
Wednesday, April 24, 2019
Episode 3279
Vho-Masindi makes sure that getting another wife is unavoidable.
James is suspected of attempting to commit murder.
Vhangani does not seem to decide ultimately.
Thursday, April 25th, 2019
Episodes 3280
Vho-Masindi's plans backfire on her.
Moliehi gives James a last chance with unreasonable terms.
Seani interferes maliciously in Vhangani's relationship.
Friday, April 26th, 2019
Episode 3281
The future looks very short for Vho-Masindi.
James lays an elaborate ruse for a resentful Moliehi.
Vhangani takes on much more than he can handle.
Monday, April 29th, 2019
Episode 3282
Vho-Masindi is devastated and likely to depart.
James finally has Moliehi trapped precisely where he always wanted her.
Vho-Mukondeleli reveals Sean's wrongdoings.
Tuesday, April 30th, 2019
Episode 3283
Mpho remains unamused by Susan's actions.
Skhumbuzo braces for a big change.
We finally get to learn Seani's real reason for coming back.
Join the muvhango cast to find out what is happening on muvhango tonight and every other night of this month. (Pssst, do not say we did not let you have a sneak peek at the muvhango teasers for April 2019.)
READ ALSO:
List of the best South African movies ever
Harry Potter's Daniel Radcliffe stars in Pretoria prison break film
10 best Jennifer Lopez movies
Source: Briefly News