Have you completed your higher education or you are at the verge of completion? Are you aware that there are Standard Bank graduate programmes that you can opt for to advance your career? Here, you can find all the information that you need, specifically on the various available schemes, the requirements that must be met, and also, the process of applying, among others. Read on!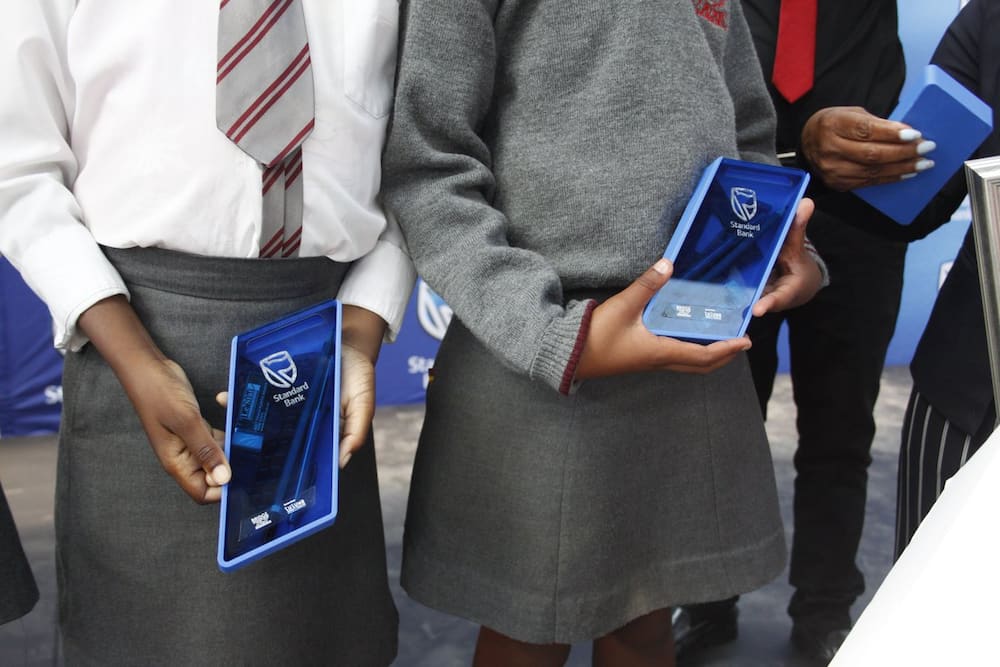 As a part of helping youngsters to develop their skills, garner experience, and contribute their quota towards a better society, the graduate programmes of Standard Bank have been made open to interested candidates. With the limitless opportunities which are at your beckon, you will have the platform to expand your potential while you enjoy a push that will challenge you to achieve your goals. Therefore, as you read on in this article, you will discover several options that are available to you, and how you can tap into them.
Standard Bank graduate programmes
Under the graduate schemes that are made available by Standard Bank are Corporate and investment banking, Personal and business banking, Corporate functions, and CA(SA) Training programme.
1. Corporate and Investment banking
Standard Bank's focus has always been to ensure that Africa grows and develops. They focus on several industry sectors like oil and gas, telecommunications and media, financial institutions, as well as real estate. So, depending on your choice, you could apply for any of their projects under this section which are Risk Graduate programme and Finance Graduate programme.
READ ALSO: List of best free online courses South Africa 2019
2. Personal and Business banking
Understanding the fact that all customers are not the same and that they have different needs is the reason why this scheme is developed to help customers enjoy 24/7 personalised banking. While achieving this, the bank ensures that customers are serviced in unique and interesting ways while they build real-time relationships at the same time. So, you can choose from any of their projects including Risk Graduate programme, Retail and Business Banking Graduate programme and Finance Graduate programme. You can also apply for their Vehicle and Asset Finance (VAF) Graduate programme, Commercial Banking Graduate Programme or Products Graduate programme.
3. Corporate functions
Under this project, Standard Bank aims at making the right information, support and tools that will advance the smooth running of various organisations available to interested parties. To this end, you can apply for any of their Integrated Operational Risk (IOR) programme, Group IT Graduate programme, Group compliance graduate programme or Quantitative modelling programme. All you need to do is to go through each of them and see which of the requirements and job functions fit your expectations.
4. CA(SA) Training programme
If you have been trained in the field of accounting, then, you may need to consider their Chartered Accounting CA(SA) graduate programme. Applying for this scheme will help you acquire the necessary financial management skills, as well as the needed leadership capabilities that will help you boost your career. On the long run, you will also get to appreciate your relevance in the marketplace.
Standard Bank graduate programme requirements
It is worth noting that the entry requirements of each of the schemes are not the same. This is why taking a considerable amount of time to check and see which one is right for you is very important. Consequently, the requirements for each of the schemes are explained below.
1. Corporate and Investment banking
For anyone who wants to apply for this project, he or she is expected to possess the following:
You must be a South African
Possess work experience of not more than two years as a full-time worker
You must have, at least, Honours or a university degree of 4 years
Your average mark during your studies should not be less than 65%
Your degree should be in any of these courses: Applied Science, Financial Mathematics and Statistics, Investment Management, Economics, Computer Science, Engineering and Financial Management.
READ ALSO: Cyril Ramaphosa bursary: Application guide 2019-2020
2. Personal and Business banking programme
Depending on the specific field that you are applying for under this scheme, the following are the basic requirements:
You must be a citizen of South Africa
Have a year post-qualification work experience
Your qualifications have to be FAIS accredited (depending on the specific project that you are applying for)
Your minimum degree should be Hons BSc or BCom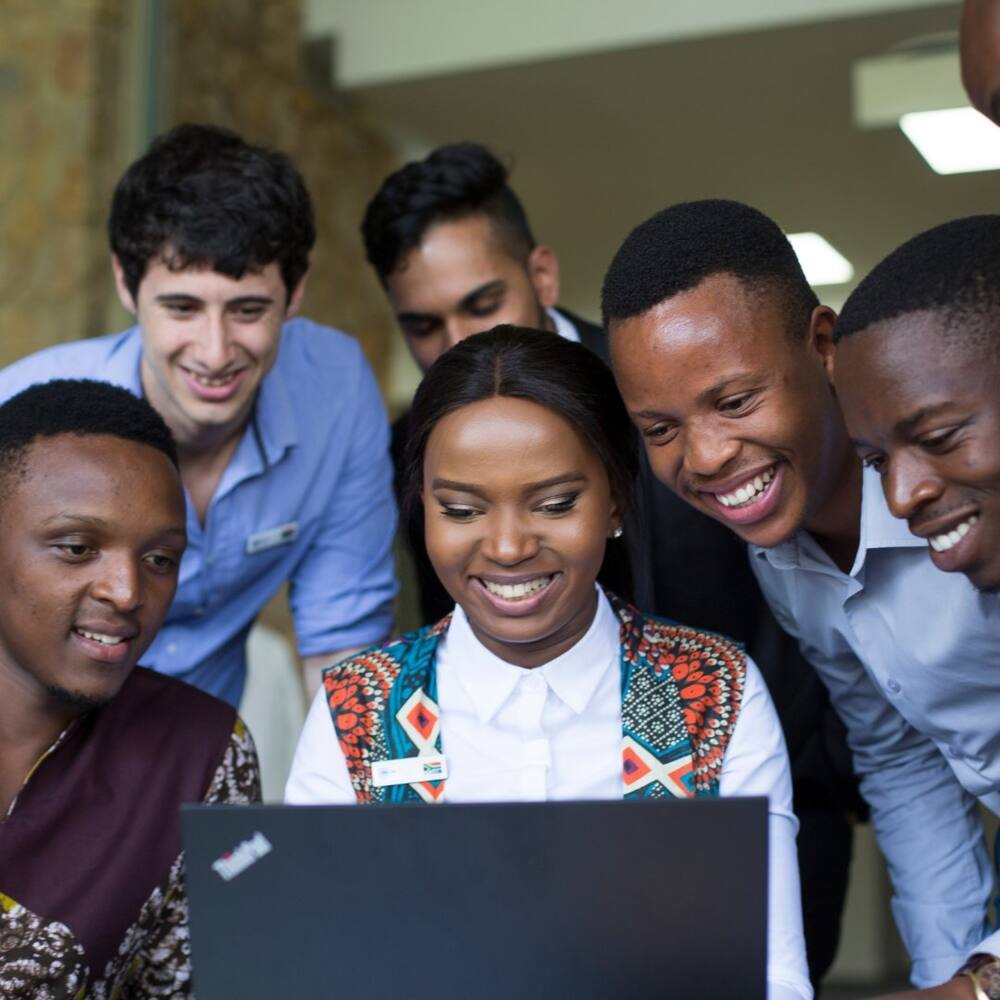 3. Corporate functions
If your consideration is tilted towards applying for any of the schemes under this option, apart from the fact that you must be South African, you must also have a maximum work experience of two years.
4. CA(SA) Training programme
The specific requirement that you need to apply for this scheme is that you must have completed or about to finish your South African Institute of Chartered Accountants (SAICA) accredited Certificate in the following:
Theory of Accounting
Graduate Diploma in Accounting (GDA) or any equivalent certificate
You must also have Honours (HNS) in Accounting.
Standard Bank graduate programme 2019 application
Once you have determined the exact scheme that you qualify and willing to apply for, the following steps are the process involved in the applying.
Visit the official website of Standard Bank to create an account;
Fill in the relevant information;
Once you are through, you would be requested to attach your CV, and once you are through with everything, submit and wait for a response from them.
Standard Bank graduate programmes closing date
Please note that if you are applying for the CA(SA) Training project, you have the opportunity to do so until the 14th of June, 2019. However, for any of the other projects that you may want to apply for, you can do so from the 1st of April, 2019 until the 15th of June, 2019. Once you make it as one of their shortlisted candidates, there will be Standard Bank graduate programme interview questions that you would also have to pass. It is strongly recommended that you prepare well for the interview beforehand.
Standard bank internships
As a part of the opportunities that are available to graduates is the internship scheme. Through this scheme, you will garner the exposure and experience that will give your career practical and well-rounded understanding of how the banking sector operates. Under this internship opportunity, there are various projects that you can choose from depending on your course of study. These projects include the Integrated Operational Risk Internship programme, Group IT internship, RBB Information Management internship, and Corporate and Investment Banking (CIB) Internship training.
Standard bank internships requirements
Kindly bear in mind that the internship schemes only run for a few weeks, and depending on the project that you are going for, it can either be three or four weeks. The requirements that you must meet before applying include the following:
You must be South African
Have, at most, a year of work experience (although this depends on the internship project that you are applying for)
Apply based on what is related to your course of study in the higher institution.
The Standard Bank graduate programme that has been made open to South Africans is a way of giving back to the host community. While the process involved in applying is not burdensome, it is a rare opportunity that you should not miss at all. The reason is that, based on the reputation of the financial institution and the quality of service that they are known, working with them grants you a great opportunity to garner practical experience that will help you advance your career.
READ ALSO -
- How to play PowerBall South Africa 2019: step-by-step guide
- How do I check my NSFAS application status in 2019?